Free Ecommerce Inspector for Shopify Spy
Improve the efficiency of Shopify spy, analysis and imitation.
Learn strategy from competitors and win in competition.
Quickly boost Shopify sales !
Chrome Extension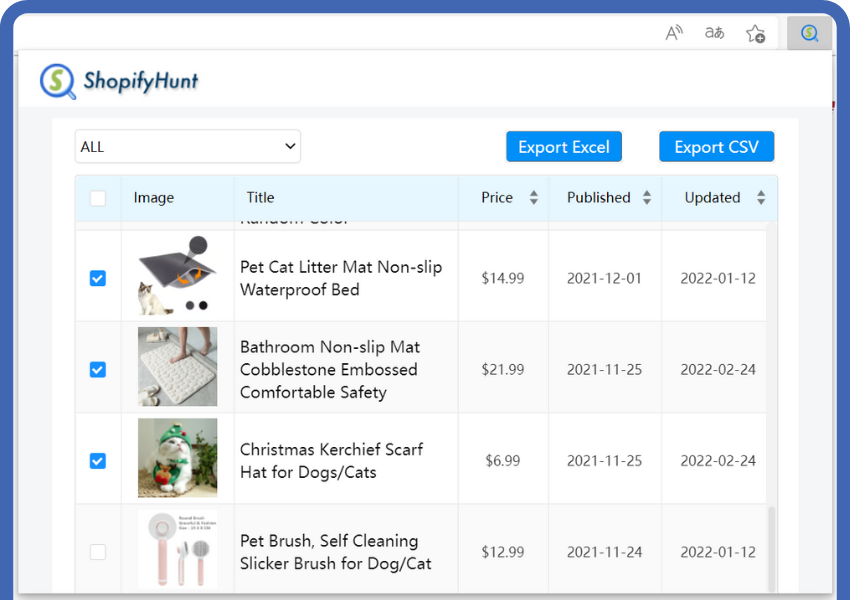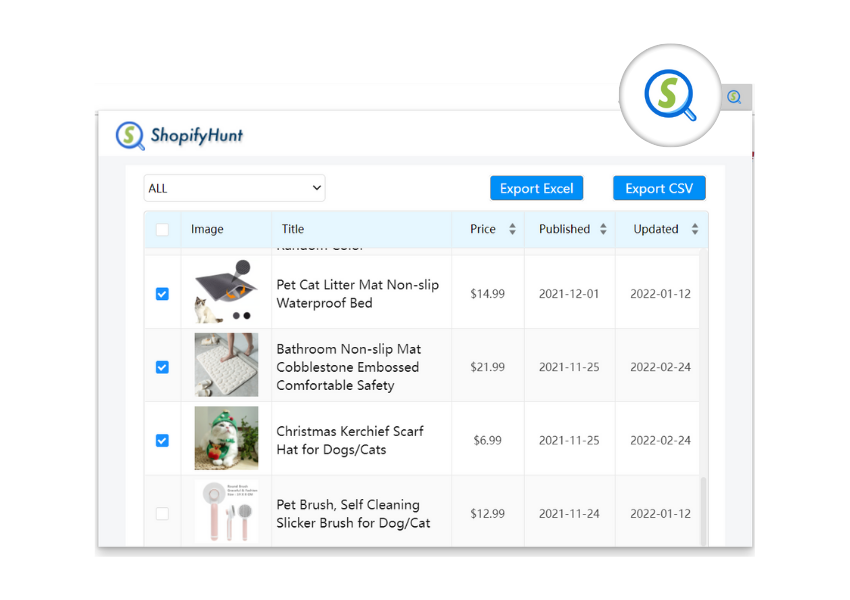 Analyze Your Competitors on Shopify and Beat Them !
Use the ShopifyHunt to quickly launch instant analysis.
Visit any Shopify store with Chrome that you want to spy, and click the extension icon.
Automatically identify Shopify stores by this free Ecommerce inspector extension.
A list of target Shopify store products is provided that can be filtered by category.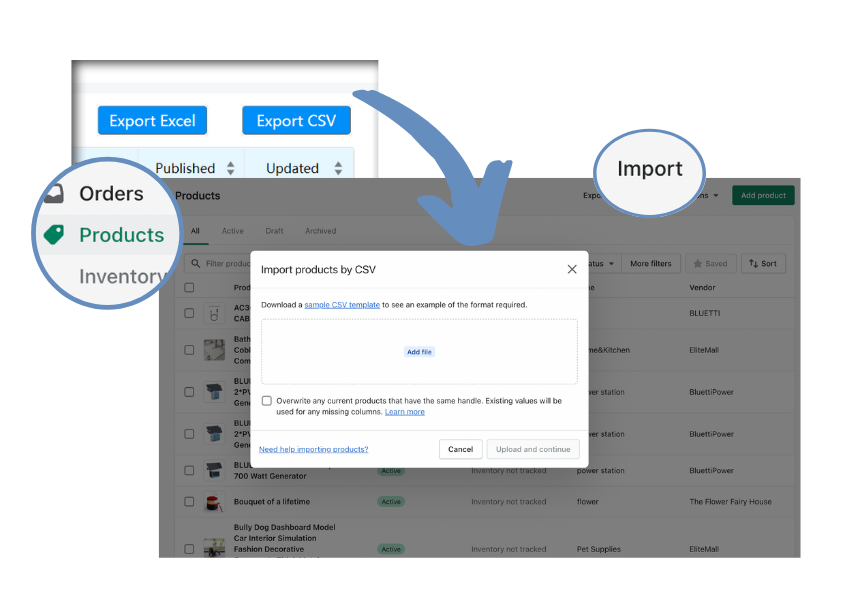 Export Shopify Products to Excel/CSV in One Click
Easily export all or part of Shopify store products data to Excel or CSV which is compatible with Shopify store import.
All Shopify product listing field including title, description, tags, price, variants and so on.
No limit on the number of Shopify stores or products.
It's a totally free Ecommerce inspector!
Get Shopify Chrome Extension