website broken link and 404 error checker
Easily find broken and malicious links
Non-working links are annoying and reflect poorly on your professionalism. They not only deter visitors from staying on and returning to your site, but they can also negatively impact your search engine rankings. Even worse than a broken link is a link to a website that causes harm through malware or phishing.
Instead of manually checking all the pages of your site and clicking through all the outgoing links, let plug-in do the work and give you a report of the links that need your attention.
A single click to check them all
our plug-in crawls through the HTML code of your website and examines all the links it can find.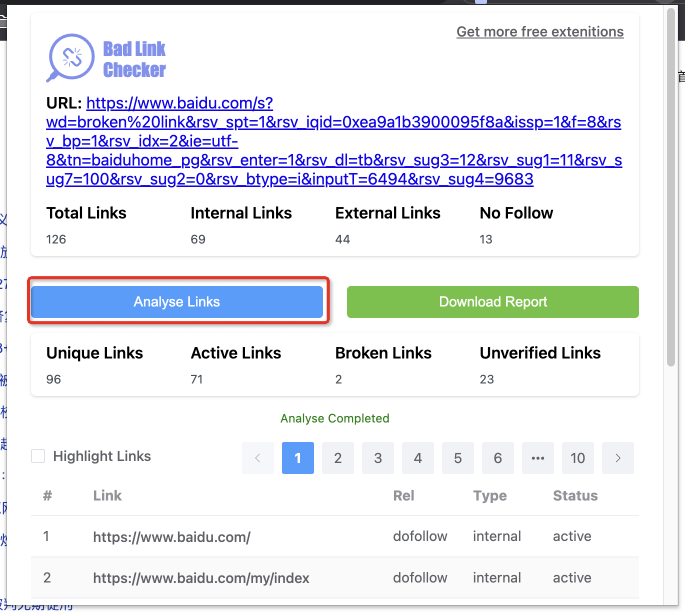 Comprehensive report and analysis capabilities
From a high-level report summarizing the results all the way down to the exact locations of the found links in the code, plug-in provides easy access to the information you need to locate and fix the links on your website.
The results can also be sorted and filtered in various ways as well as exported to CSV for further processing in Microsoft Excel.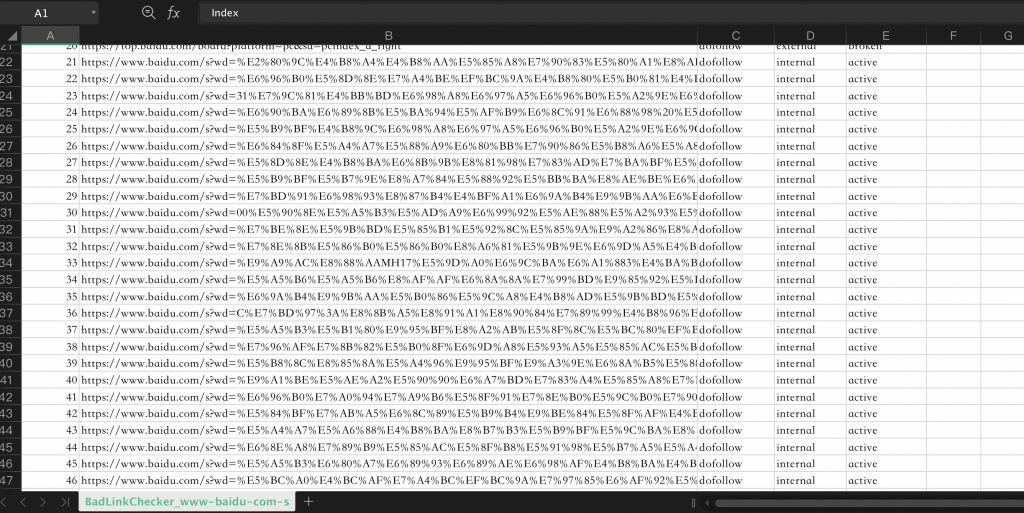 Free Broken Link Checker
Are broken links damaging your website's rankings and usability? There's no getting around it - error 404 pages are bad for business.
plug-in crawls through your website, identifying broken links for you to correct.
Plugin usage tutorial
Step 1: Click the plug-in icon on the current page to call out the link check pop-up layer
Step 2: Click the button Analyze Links to check the link list. The checked link will be displayed in the list below, showing the status of the link (valid, bad connection, unrecognized)
Step 3:
1) Check the highlight check box, the links searched on the current page will display the highlighted background color
2) Click the button Download Report to export the link inspection results, which can be analyzed and processed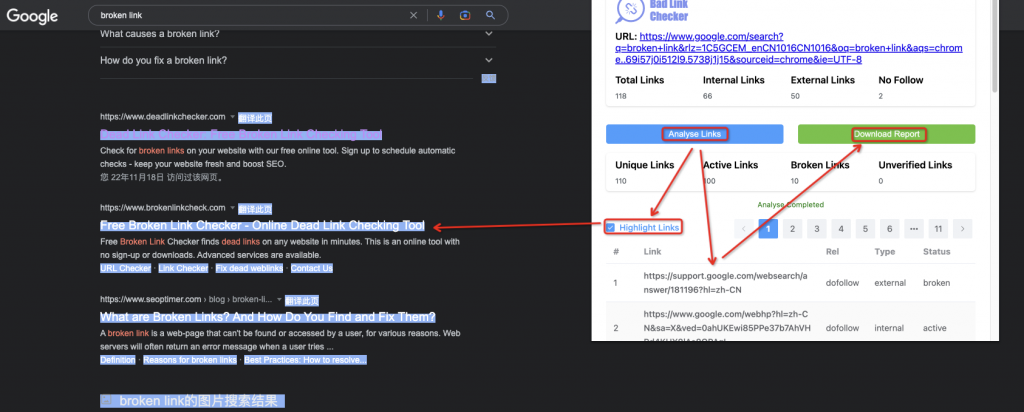 Come and try it, use the plug-in to grab data!