How to make your videos more popular? How to find the most popular Tiktok hashtags?
Tiktok currently has more than 1 billion monthly active users and is still in a rapid growth trend, TikTok is growing into one of the leading social media platforms. The platform, which primarily appeals to a younger audience, saw significant usage and engagement. In fact, micro-influencers have an engagement rate of nearly 18%.
So it makes sense that businesses are flocking to TikTok to expand their reach.
What's the best way to increase your visibility on the platform? TikTok hashtag.
This post will take an in-depth look at what TikTok hashtags are, why you should use them, and how to take advantage of them. Let's find out.
What are TikTok Hashtags?
TikTok tags help categorize video content uploaded to the platform so users can easily find it. For example, someone searching for the hashtag #Gaming on TikTok can discover gaming-related video content. Or, if someone searches for the #PTD hashtag, they'll find something related to the BTS song Permission to Dance.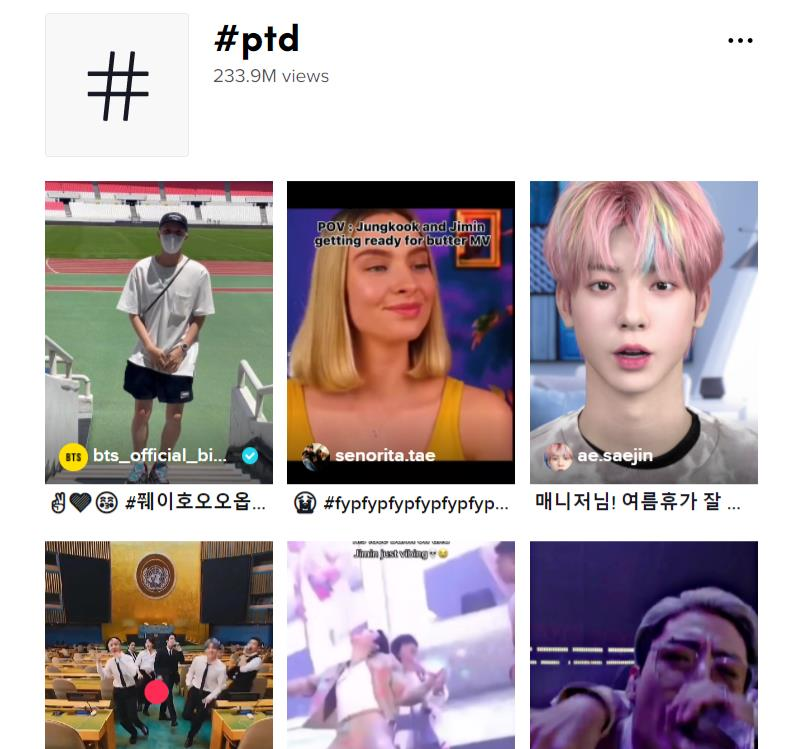 As an entertainment-focused platform, TikTok naturally saw the most entertainment-content hashtag views with 535 billion views. The second most popular category is a dance with 181 billion hashtag views. Mischief, Fitness & Sports, Home Improvement/DIY, and Beauty/Skincare were other popular categories by tag views.
Benefits of Using Hashtags in Your TikTok Strategy
Even if you don't have a full-fledged hashtag campaign, hashtags should be an important part of your TikTok strategy. From improving the discoverability of your content to building a community, they can help you with a lot. Here are the top reasons why your business should use hashtags in its TikTok strategy.
Increase Awareness
Captioning your videos with hashtags can help you get your content in front of TikTok users who don't already follow your brand. When you use hashtags that are relevant to your video content, you can reach people who are already interested in the topic. For example, adding the hashtag #DIYProject can help your video appear in search results for people searching for that hashtag.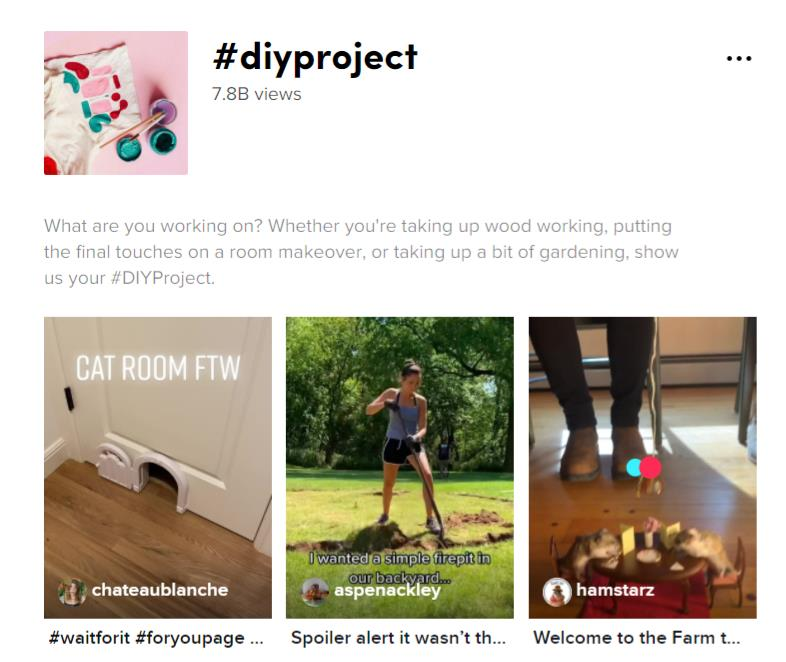 Increase Engagement
Better visibility can also translate into higher engagement rates. When more people see your content, many of them may want to engage by liking or commenting on it.
Build Community
Branded TikTok hashtags are a great way to create a community around your business. You can encourage your viewers to create videos with brand-specific hashtags.
This will help you build a strong community of followers who enjoy sharing content related to or related to your business.
For example, BUXOM Cosmetics managed to build a community around the hashtag #BuxomBabe. They have beauty lovers and influencers creating TikTok videos using the hashtag.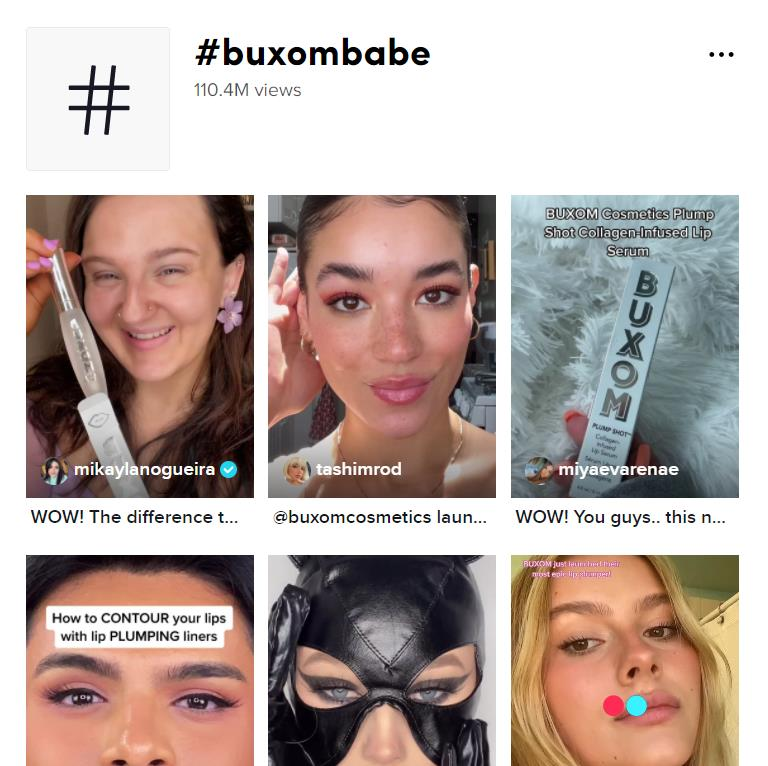 How to Create a TikTok Hashtag
TikTok's popular hashtags are constantly changing, and the trend of topic audiences comes and goes quickly. Just because most hashtags are popular for a short period doesn't mean they'll stay popular or be right for the content you're creating. Let me introduce several commonly used tools for querying Tiktok topic audience trends and query popularity. It allows you to pay attention to the current popular keywords, songs, videos, etc. in real-time. If you lack inspiration in the creative process, you can refer to what everyone is paying attention to and discussing at the current time, and combine it with the current hot spots to bring more popularity and traffic to your video.
There are several ways to find and research hashtags on Tiktok:
The TikTok Discover tab highlights some of the most popular hashtags currently trending.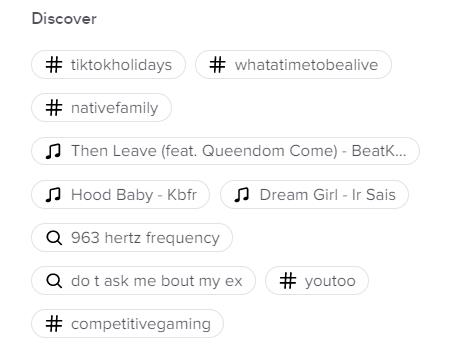 Tiktok Hashtags Tool expands more relevant trending hashtags to choose from based on the current hashtag.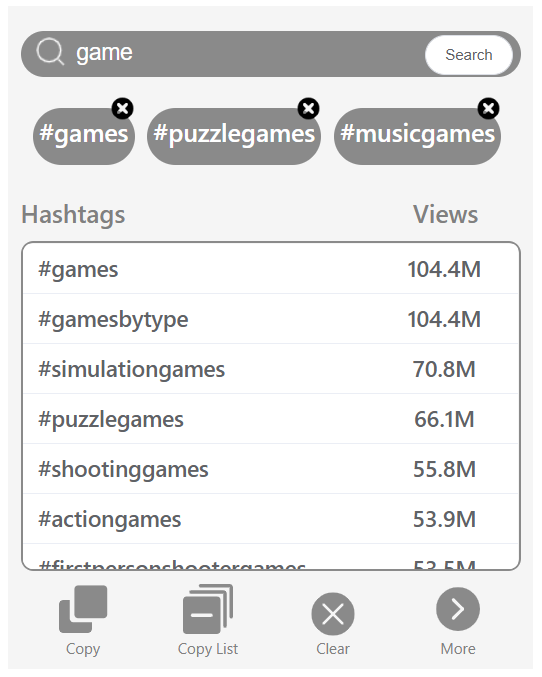 Choose the tag that suits you best and add it to your work, it will bring unexpected traffic surprises to your video!