How To Find Winning Products And Niche On Shopify
Shopify database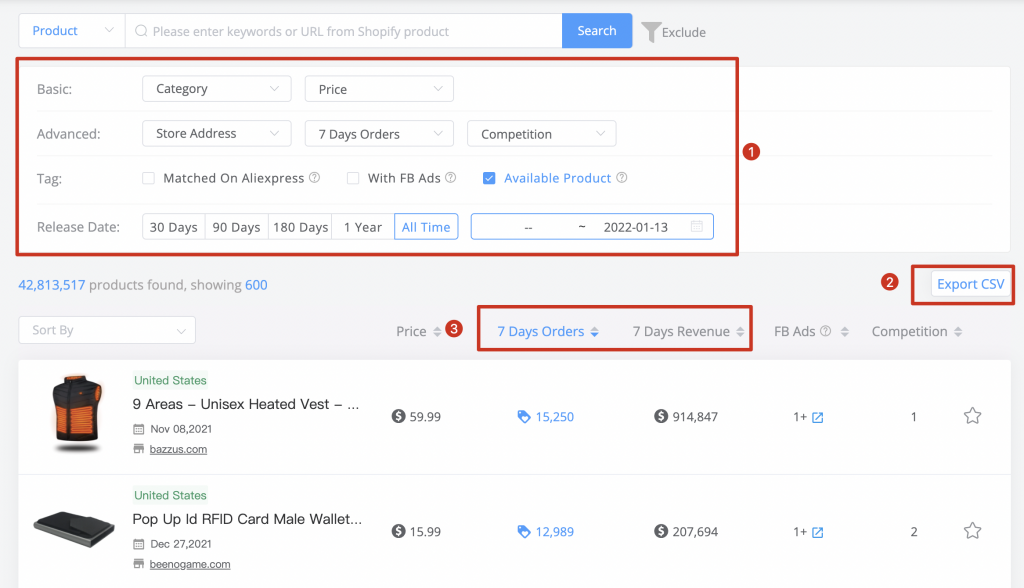 This page shows all the products on sale in Shopify stores, with tens of millions of data and updated daily. Users can filter and view the shopify data according to their own needs, and analyze the changes of Shopify market.
Filter: product category, country of sale, product price, shopify product orders, release date, competition of shopify store, with FB ads.
Export results: when you find your target data, you can export the data to a CSV file for further commodity data analysis.
Shopify store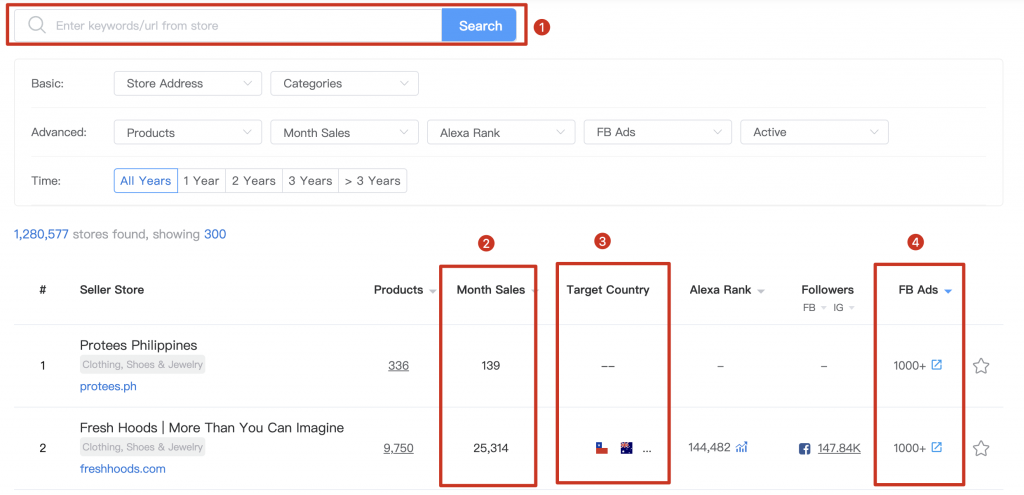 This page can help you find Shopify stores and provide some indicators to judge whether the stores are good or bad. Monitor the latest online store classification to obtain Shopify market intelligence.
FB Ads: represents the total number of ads launched in the last 30 days. The more the number of advertisements, the larger the scale of the shop to do drop shopping.
Month sales: Indicates the total number of orders placed by the shop in the last 30 days.
Target country : indicates the main countries in which the product is sold, through this data you can gain insight into which countries the shop mainly sells to, making precise targeting more informative.
How to find your winning products on the Shopify platform?
The Shopify Databse has a large amount of product data and you can add some filters to find the data you are looking for. But for newbies, it can be difficult to find the products you are looking for without some experience. Here we suggest some common filtering combinations for newbies that can help you get started quickly.
7-day sales list
On the Shopify Database page, you can sort your 7-day order volume, see how products in different categories are selling, and find winning products. This is done as follows.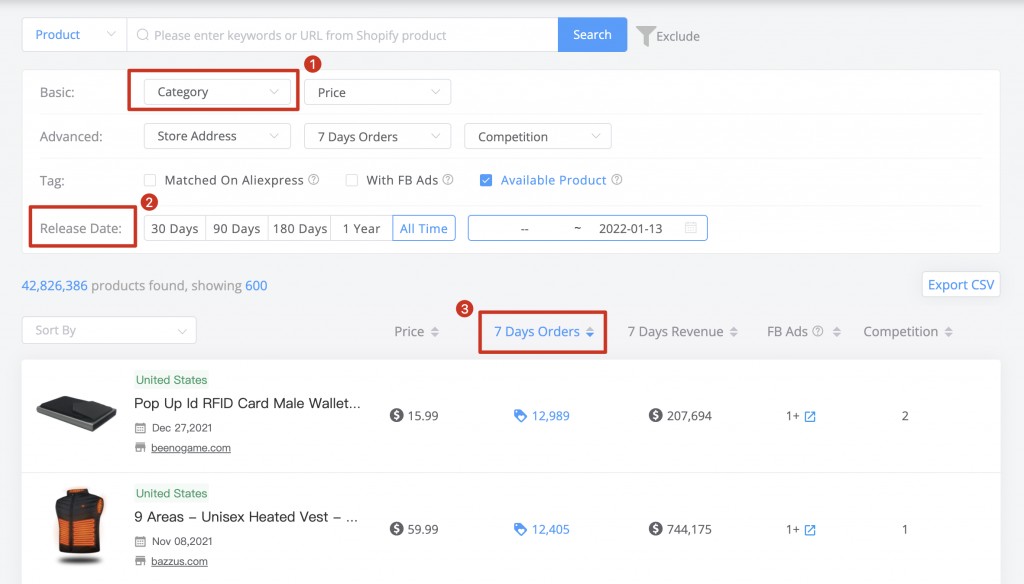 New hot products list
On the Shopify Database page, you can filter the most recent products that have hit the shelves and sort their sales. By filtering through the ones that have in place ads, you can view recent potential winning products that other Shopify sellers have put up. These items are potential winning products selected by other experienced sellers and are very informative. This can be done as follows.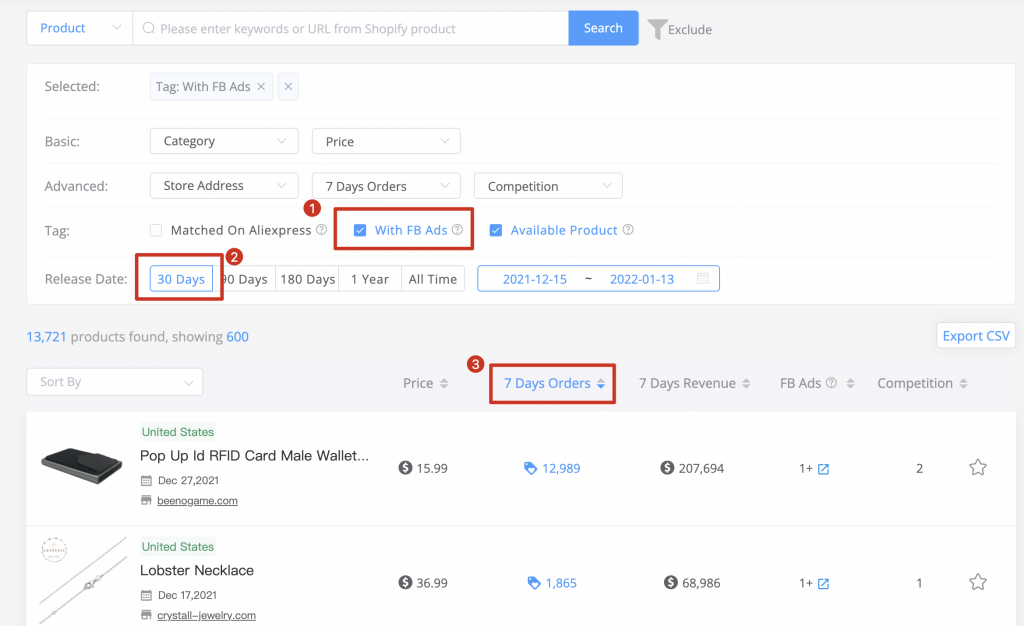 Quality shops
With this function page, you can search for hot shops, high traffic shops and the most active shops. With the different filter items, you can pinpoint different groups of shops. You can also view the operating strategies of established shops for product selection, and the selected products will be more informative. The operation is as follows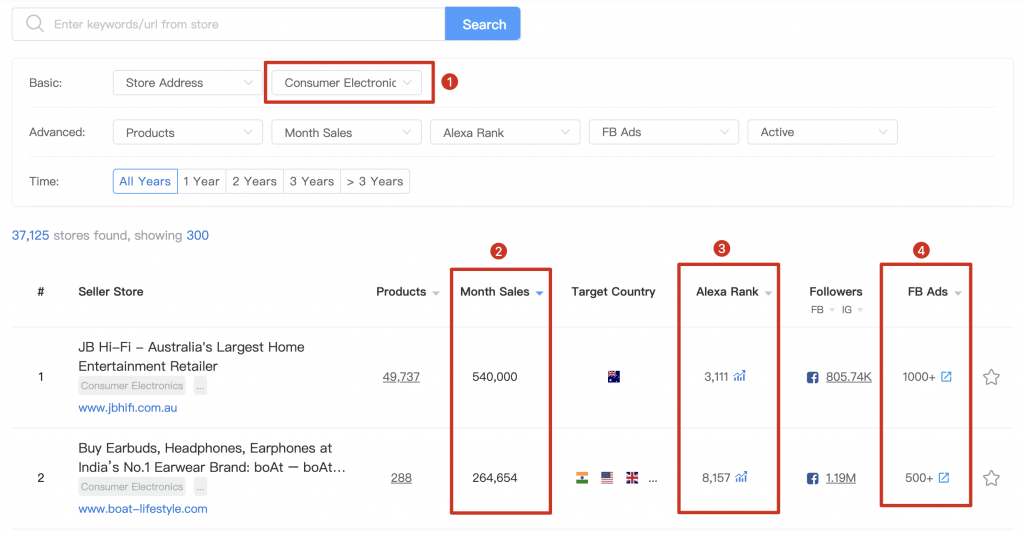 Come and try these methods to find your own potential winning products!