Why Choose FindNiche
Over Ecomhunt?
Ecomhunt is designed to provide product research service for dropshippers, and it offers a curation of the best dropshipping products on a daily basis, typically 2 products per day.

However, FindNiche daily updates thousands of products and offers product details analysis from multiple perspectives. If you are going to conduct product research, the data provided by FindNiche is more insightful. Let's start with a detailed look at EcomHunt first.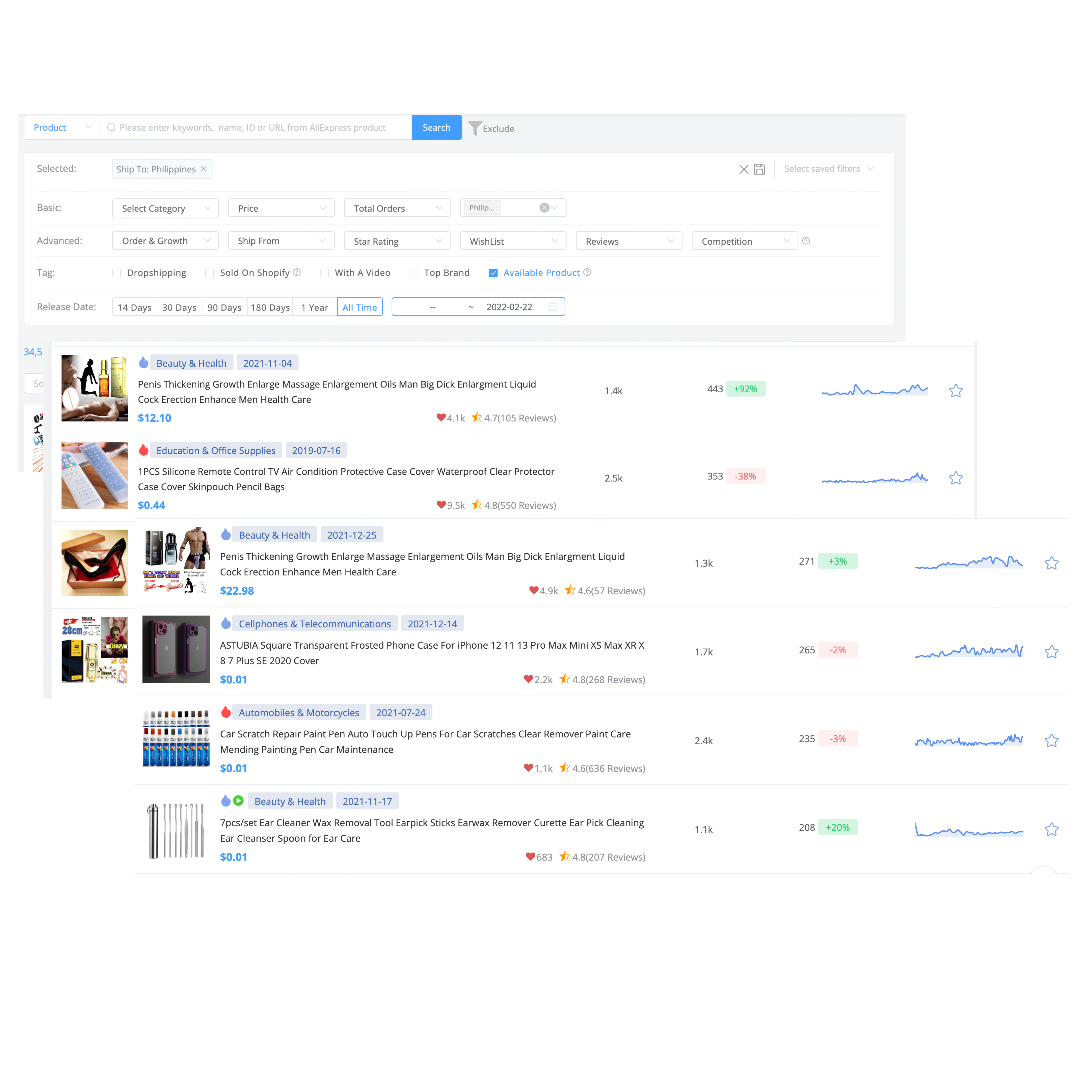 Ecomhunt Review - What is Ecomhunt?
Ecomhunt is a winning product tool dedicated to helping you find those dropshipping winning products from the AliExpress marketplace. Ecomhunt not only provides you with in-depth product analysis, but also provides you with all kinds of learning resources, including e-books, video courses, clubs, etc. With the help of Ecomhunt, your dropshipping business will grow faster.
Ecomhunt Review - Features of Ecomhunt
Ecomhunt Classic: A large selection of winning products for you by professional winning product finders. These products make up a winning product database containing nearly 40 categories. You can find the products you want through intelligent filtering and searching. You can also view product information, cost, suggested selling price and saturation level. By becoming a Pro member of Ecomhunt, you can view even more product analytics, including Facebook ads, social media influencers and more.
Ecomhunt Live: With Ecomhunt Live, you can view the top 30 hottest products out of more than 2,300 winning products in real time every day. Click on each product to easily access buyer interest trends, order change trends, daily sales trends and top countries by interest/orders.
Ecomhunt Lucky: You don't have to worry about product research anymore when you win one lucky product in the Ecomhunt draw every day. Of course, you can set up filters to your liking, such as trends, high profits, top scores and low visits.
Ecomhunt Tracker: With the Ecomhunt tracker, you can track products on AliExpress, Facebook ads and stores on Shopify that interest you. Continuously tracking the performance of products will enable you to not miss out on good opportunities again in the future.
Ecomhunt Adam: Adam is your virtual assistant for AliExpress products, updated daily with new AliExpress products for you to view. In essence, it is a daily updated list of products that you can add to the Ecomhunt tracker for monitoring.
Ecomhunt Extension: With the free Ecomhunt extension, you can monitor Facebook ads for products as well as Shopify stores.
Ecomhunt Review - Pros And Cons of Ecomhunt
Ecomhunt Pros
Detailed product analysis to help you with product research.
A list of products updated daily.
A wealth of learning resources for you and your dropshipping business to grow together.
More than just product research, ad monitoring and store tracking to grow your business on all fronts.
Ecomhunt Cons
The features of the free plan are quite limited. A real dropshipper requires at least $20 to experience the full features.
The product database has fewer filtering options, and people may not be able to filter to the products they want.
Dropshipper can only select products for sale from AliExpress.
Fewer sources of advertising. Users can only monitor Facebook ads and cannot monitor ads on other platforms.
Fewer product categories.The categories of products are not consistent with AliExpress.
Ecomhunt Review - Ecomhunt Pricing
The free features are very limited.
This means you need to spend at least $20 to fully experience Ecomhunt.
Free
2 products per day
Very limited data
5 saved products
3 days delay on new products
No access to the community
$29/mth
Unlimited products per day
Full data access
Unlimited saves
Part of our private community
Zero delay!
$20/mth
For the first month
Instead of $29/mth




Ecomhunt VS FindNiche Overview


Ecomhunt VS FindNiche: In-Depth Analysis
Supercharge Your Dropshipping Business with FindNiche!

FindNiche - Best Alternative to Ecomhunt
As you can see, FindNiche is more powerful than Ecomhunt in dropshipping product research.
OUR REVIEWS