Best Shopify Dropshipping Tool
If you are looking for a research tool which can help you to discover Shopify niches quickly, Findniche is a great tool.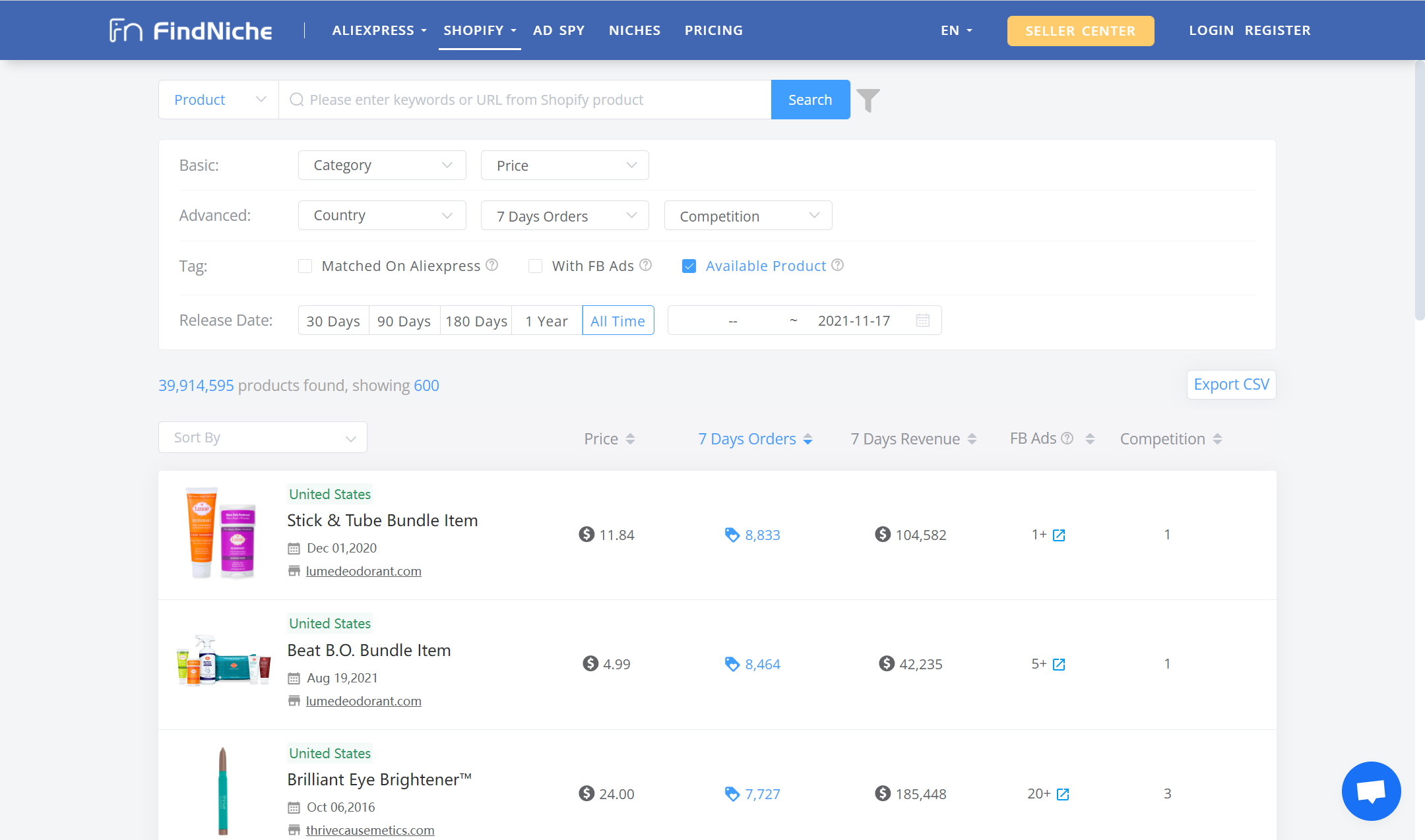 Features
How to Start Shopify Dropshipping
with FindNiche?
Shopify Niches Idea
Shopify Best Sellers
01 Utilize custom filters to discover Shopify dropshipping products.

02 Dive into the charts that display a product's performance. And measure the sales possibilities.
Product Research
01 Explore the list of Shopify dropshipping niches every day.

02 According to in-depth product detail, choose the best for your Shopify dropshipping.


Niche Finder
01 Find your competitors from the millions of Shopify dropshipping stores.

02 Check the winner's product sales and think about how to surpass them.


Best Stores
TEST-DRIVE SHOPIFY DROPSHIPING SPY TOOL
BLOGS
How to Boost Your Shopify Dropshipping?
Sit back comfortably, and read Shopify dropshipping blogs.