Shopify tips:How To Start And Create Amazing Shopify
In the cross-border e-commerce industry, an independent website refers to an independent website, including an independent server, an independent website program and a separate website domain name! For example, a company has its own independent official website, which can also be called an online shop! For such an online store, you make your own rules and control all the gameplay by yourself! Everything is yours without being restricted by any platform or any rules!
With over 820,000 merchants as of June 2019 and at least 500,000 active stores, it's safe to say that Shopify is a widely popular ecommerce platform. Over 1 million sellers globally use Shopify to run their ecommerce businesses.
How to start and build amazing Shopify, here are some important tips you need to know if your new Shopify store is to do well:
1、Use your brain to expand the scope of merchandise sales
We can expand the range of sales groups indefinitely. For example: the feelings between lovers (specific love)-attention and care (abstract love)-love for pets (specific love)-Lenovo produces the theme concept of marketing activities "Pets are also your little lover, It's also worthy of being cared for," and so on to extend emotions and expand categories.
2、Put yourself in consideration and optimize the shopping experience.
Consumers are real individuals, not "numbers" of individual orders. They are in a variety of different scenarios, with different characteristics and potential needs. One of the advantages of shopify sellers is autonomy and flexibility, and different solutions can be given to different situations.
3、Analyze competitors
Study the independent stations of competitors, use niches analytics tool for online store FindNiche to query the products sold by competitors, and collect as much information as you can, including their marketing strategies, technical solutions and operating models.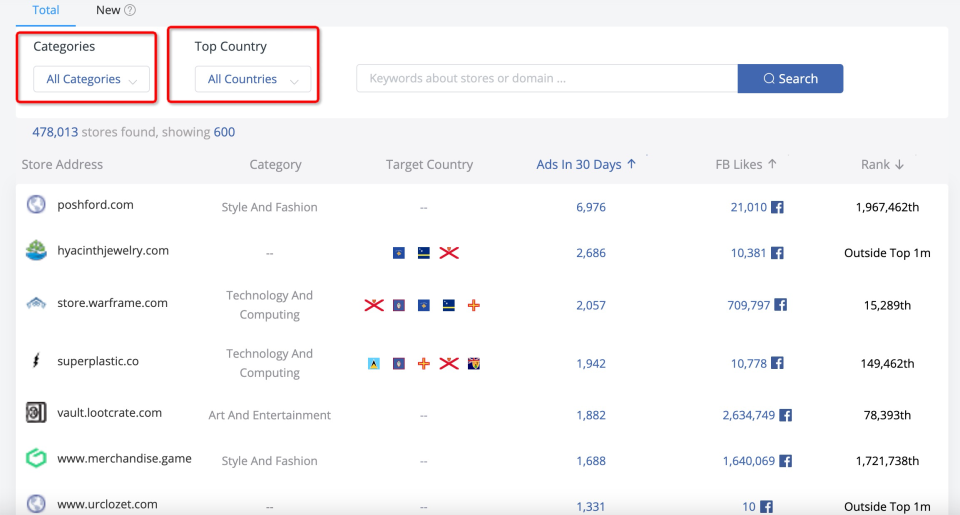 Then look at your business objectively and ask yourself if you can compete with them. Is the way to win in terms of price, quality, marketing or advertising?
4、Optimize search engines and keywords
It may take you a long time to get to link building, content marketing, and the like, but it's worth spending a couple of hours to learn the basics. Shopify offers you all the instruments, all you need to do is use them. It's not hard either, here's what you have to do:
Create and submit a sitemap
Optimize images for website speed
Add relevant keywords to corresponding pages
Add unique title and meta tags to every page
Sure, these steps aren't going to help your website's visibility unless you start building links and promoting it. However, you should start doing on-site SEO early on. Otherwise, you may end up with a website that needs hours of work to make it Google-friendly before you promote it.
After doing SEO research, for most industries, you can come to the conclusion: some keywords you can compete, but it takes a long time to achieve the expected results, so we treat it as a long-term work, research SEM calculates the cost per click of the most important keywords. Compare this cost with your expected average conversion rate to see if it can bring a good return on investment. After the website is established and operational, you can sell products as quickly as possible.
6、Reduce budget and promote on free channels
First, add your Facebook Pixel to your website. Then, create a retargeting ad on your website. This could be an add to cart retargeting ad which tends to convert the best (at least it does for me).
Now, to avoid spending too much money, focus all your efforts on driving free traffic to your website. Go on Pinterest and post a ton of products on your account. Be sure to pin other images as well so you don't trigger your account as spam. You want to promote hard but still follow the terms of service.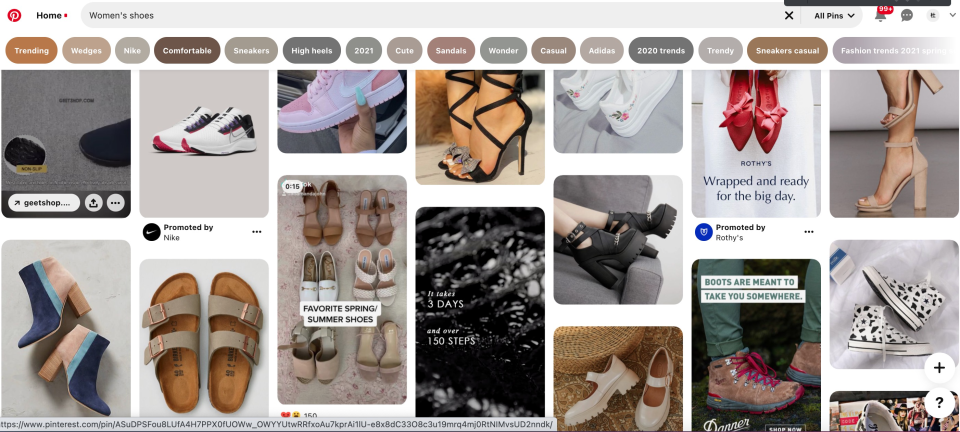 Then, go on Instagram and post your products on there as well. If you've already built a following on Instagram, share links to your products in Instagram Stories. If you don't have an audience, reach out to niche fan pages like "fashion lovers" and ask them if they can share a sponsored story on their account. In my experience, fan pages have lower ad rates than models.
If you've created blog content for your website, you can share those on Twitter. I like to run retargeting ads targeting blog content exclusively in case people didn't realize I also had a store attached to my website. This is my second best retargeting ad.
By doing retargeting ads and focusing on driving free traffic, you keep your ad costs low in those early months as you learn how to promote your online store. It'll prevent you from overspending money you don't have. It's about making sure you develop the foundational marketing skills you'll need to succeed long-term but without going into debt.
This can be a bit of a long-term slow play. However, by doing this, you'll be less likely to break-even on your acquisition costs and you could actually build a profitable online store.
7、Send EDM
When everything is ready, you can send an email notification to invite consumers to come and patronize it! Don't wait until the day of the holiday to start reminders. Give your consumers an appropriate time period for gift selection and waiting for delivery. Xiaojiang's suggestion: Two weeks before the holiday is an excellent time to start marketing activities and send EDM marketing emails.
8、Set up Google bidding ads
This plan is the same as the SEO goal. The Google keyword "placement" allows users to search for keywords and relevant information about our independent site appears. And Google bid ads will be displayed along with search results on Google's results, and at the same time will also be displayed on search sites and content sites in the growing Google network. Therefore, companies should design more creative advertisements, select keywords with high conversion rates, and place advertisements according to budget to increase the visibility of the site.
9、Adding Images and Video to Create Engaging Content
Images and video will help take your content to the next level. We know content with images and videos get higher engagement and more shares on social media.
Shopify has a built-in toolbox to let you create stunning visuals to appeal to your customers.
Use Shopify's Image Editor to resize images of products in your store and improve them so they look more enticing to shoppers.
Choose the product you want to edit
Click the image file and then "Edit"
You have a range of options to choose from:
Enhance (to make an instant improvement to the image)
Change the colors (saturation, tint, warmth, fade)
Change contrast, brightness, shadows, highlights
When you are happy with the edits you have made, click "Apply" to save them.
Another good practice is to make sure all your images have detailed ALT tags.
Video content can be diversified. You can get creative and add product videos. Search engines and social media channels favor videos. This means your content gets increased visibility.
Consider adding how-to videos. These also have practical value for your customers.
Don't worry if you don't have shooting experience. Like with most features, Shopify's app stores is a great portal for new businesses who want to use tech features to maximize their online store. Browse the app store for the right video tool.
10、Establish cooperative alliances and find partners
We can actively seek cooperation partners: such as KOL, KOC, product suppliers, youtobe experts, Tik Tok, etc. A simple summary of shopify's operating ideas is ""Someone has traffic".
Colleagues, KOL marketing is an effective channel to enhance brand awareness. When promoting products or services, giving viewers more powerful discounts is not only to expand the influence of KOLs, but also to build their own brand awareness.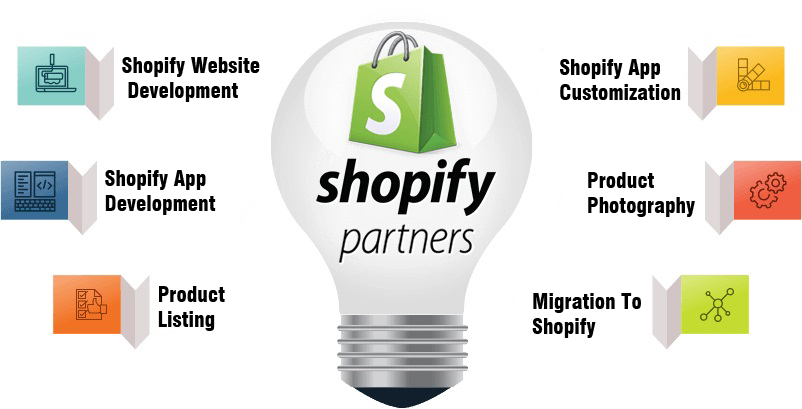 For example, some KOL unpacking videos not only simply unpack the package, but also show the product and which product accessories it contains in detail, so that the audience can see the product display intuitively and clearly, and can show product details, including special designs and materials. The texture, etc., the material and appearance of the product directly reflect the quality. Demonstrating the core operating functions of the product, similar to the evaluation, will often attract many users who are interested in the product.
These Shopify tips will help you simplify the process of running your online store. By trying out some of these tips on your Shopify store, you'll be able to build the right foundation to help set you up for success.