7 Most Successful Shopify Dropshipping Stores For Inspiration
Facing the global popularity of the new coronavirus COVID-19 and the constant occurrence of US Stocks Fuse, the e-commerce market will undoubtedly be greatly affected. How can our Shopify store survive this global disaster? Perhaps the answer can be found in these successful top dropshipping stores.
1. Why Is Looking at successful Shopify dropshipping store Examples Important?
How to start a dropshipping business? Can you make money dropshipping? How to drive traffic to your Shopify store? If you want to solve these problems, then you first need to research the most successful Shopify dropshipping stores.
Not just inspiration! We can also summarize the laws from these successful Shopify dropshipping stores and discover the secrets of their success: from which channels do they get traffic, how do they run their own stores, how do they choose trending dropshipping niches, and whether they have recently launched advertising, etc.
Are you ready now? Let's start exploring!
2.The most successful Shopify dropshipping stores
1) love your melon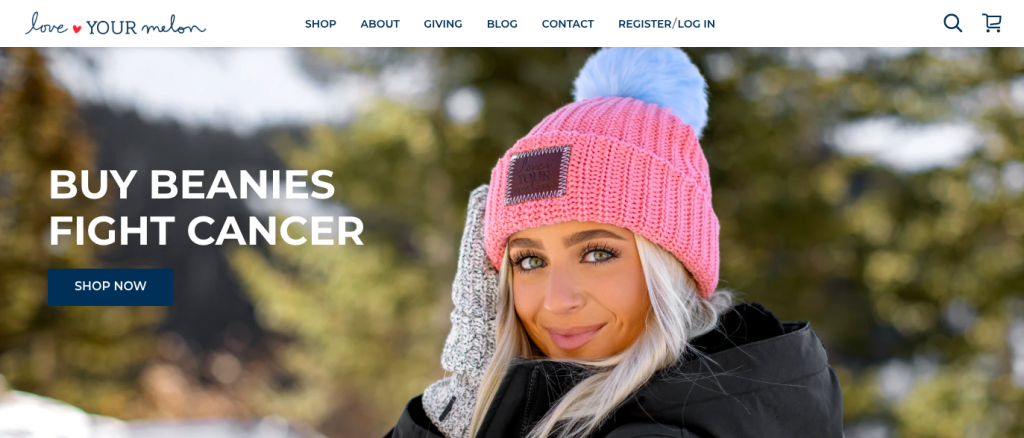 Target Country: United States, Canada, United Kingdom, Australia, Colombia
Love Your Melon was founded in an entrepreneurship class at the University of St. Thomas in St. Paul, Minnesota by two friends, Zachary and Brian, who wanted to start a business with a meaningful and positive social impact. On a mission to improve the lives of children battling cancer with the simple idea of putting a hat on every child battling cancer in America.
You can hardly imagine that 50% of net profit from the sale of all Love Your Melon products is given to the Love Your Melon Fund to support nonprofit partners in the fight against pediatric cancer, create therapeutic experiences, and fund charitable programming initiatives for children and families battling cancer.
Love Your Melon stores do not have many styles of products. Hats, scarves, and hair bands, each hat has a different color. They are also not expensive, the selling price is from $ 20 to $ 45. Because these hats will be worn by children with cancer, they are also very particular about the material. Made of 100% cotton, they are very soft.
Love Your Melon has set up her own blog and recorded every charity event. This is a Shopify store that sells hats, not just a Shopify store that sells hats.
You can find its website and store analysis at FindNiche. If you frequently use FindNiche's search function, you will probably find that most high-traffic stores will be imitated by others, including domain names and Shopify store names.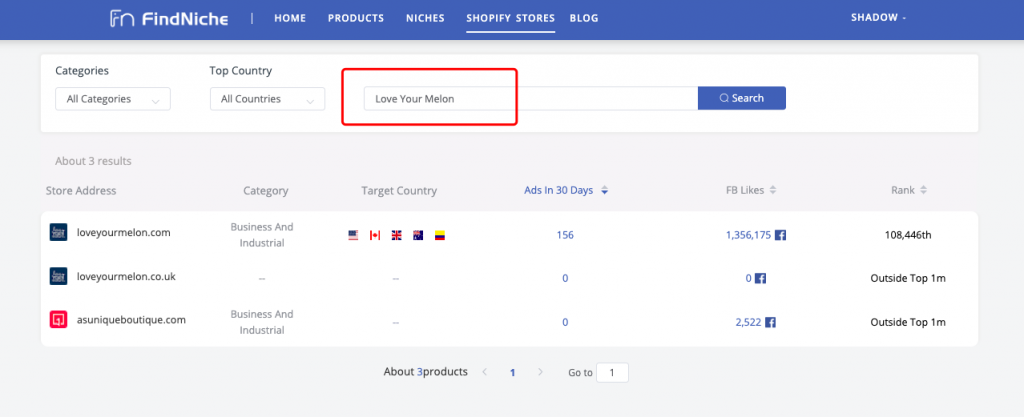 From the above picture, we can see that Love Your Melon is still doing a lot of advertising recently, and its popularity on Facebook is very high. We can further verify these data.
It can be seen from SimilarWeb that its store traffic mainly comes from Google's natural search and direct sources, followed by paid search and social media. Among them, social sources mainly come from Facebook.


2) allbirds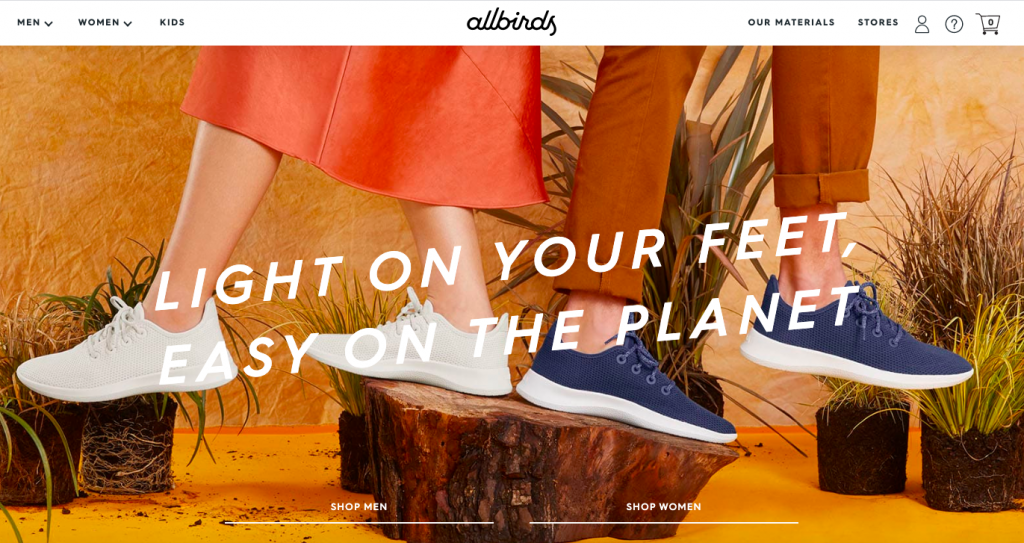 I like the slogan of allbirds: light on your feet, easy on the planet. Rhyme and its core advantages are revealed. allbirds is a successful Shopify dropshipping store that sells shoes. The idea is to do better things in a better way. Environmental protection and comfort are the two biggest features of allbirds shoes. Their raw materials come from wool, trees, and even recycled materials, recycled nylon and so on. Shoes produced in this way are very soft, comfortable, and wicking.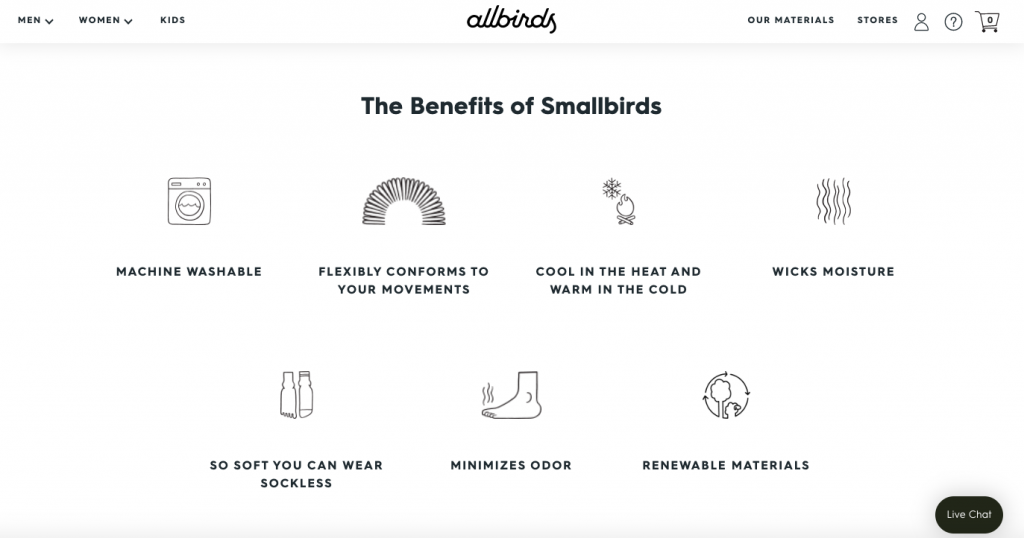 Surprisingly, it has its own physical stores around the world. Shoes sell for between $ 160 and $ 230. This price is not low.
I really like the layout of the allbirds Shopify store website, it is full of youthfulness. Fun, lively, and personal, yet simple and clean.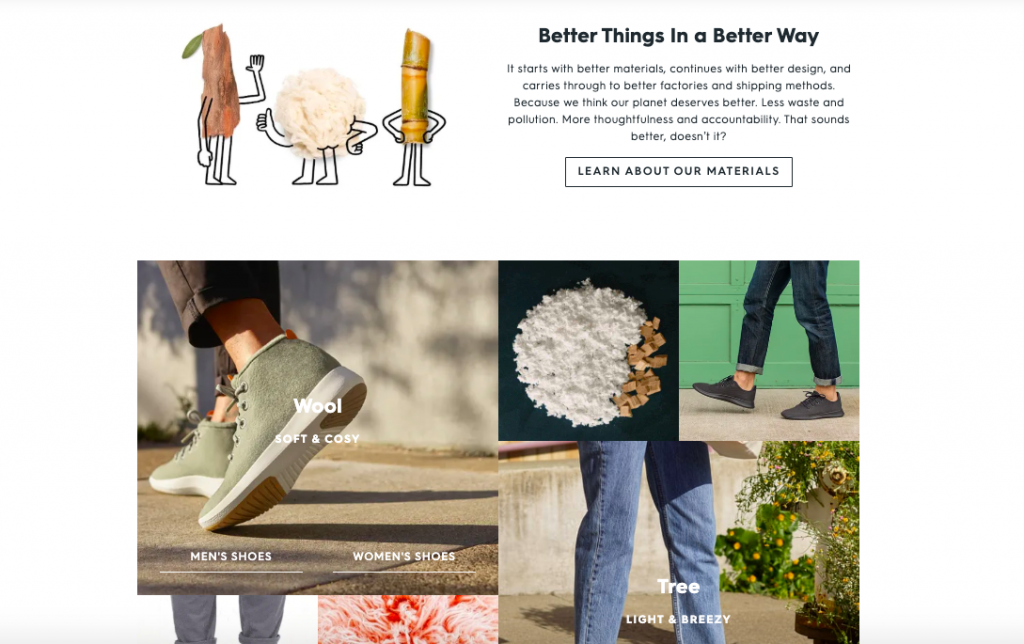 3) allplants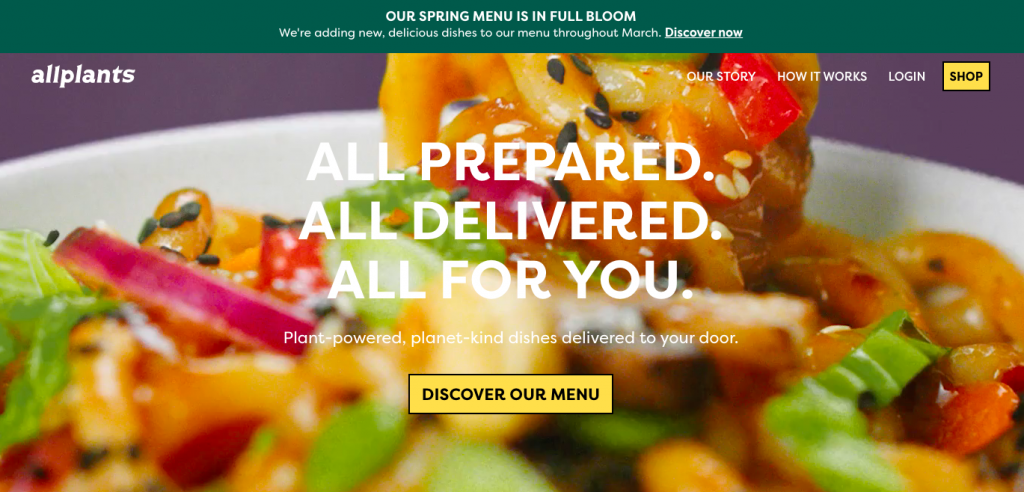 allplants is a gourmet shop. I really like its store design very much. Its homepage banner is a dynamic video that shows the entire process from growing the plant to making it onto the table. The visual impact makes the food look very tempting as if it can be delivered to you in the next second so that you enjoy the delicious.
allplants provides users with different kinds of menus every month, and it is delivered to users' homes every day of the week. They believe eating 100% plant-based meals should be tasty, easy and convenient. That 's why allplants was born – to help you enjoy plant-based eating on your schedule.
Just like the idea of ​​sustainable development that is being advocated now, allplants has also adopted the concept of environmental protection: their packaging is recyclable.

Explore its traffic sources. In addition to Facebook, YouTube and Linkedin are also important channels.
Discover More Shopify Competitors
4) davek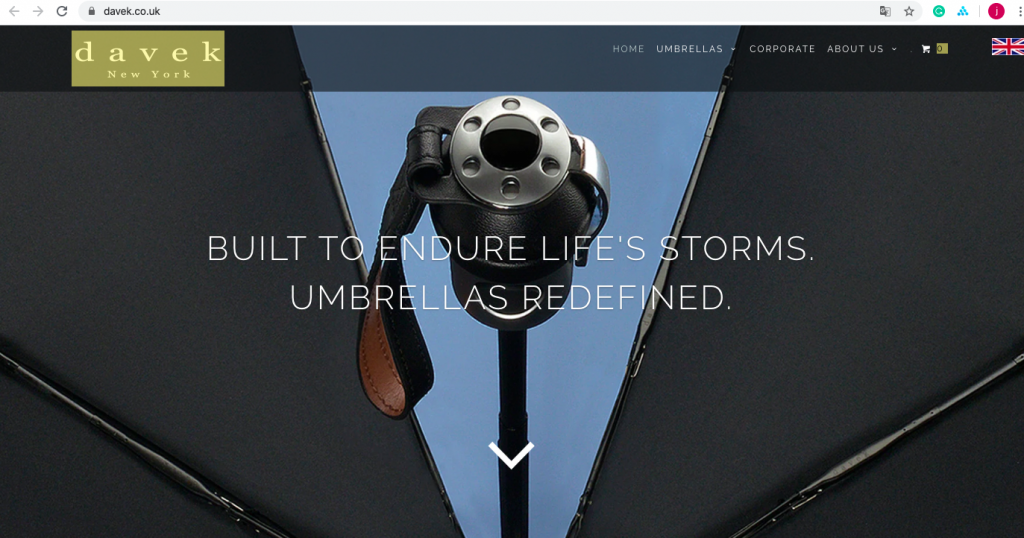 Target Country: UK,Ireland
Davek is a Shopify store that sells umbrellas。davek's wind-resistant, strong frame systems, and water-proof canopy combine technology with pure aesthetic beauty for the world's best quality umbrellas!
This is not a very mature store. The reason why I put it here to share is that on the one hand, it sells very unique products, focusing on the manufacture and sale of umbrellas; on the other hand, its store design is very aesthetic.
It is worth mentioning that it has a loss prevention policy: each Davek umbrella has a unique "loss prevention" serial number. If you lose your umbrella, you can use this number to redeem your replacement umbrella for 50% less than the normal retail price. This is undoubtedly a good way to increase the user repurchase rate.
If you also want to open a Shopify store, and want to know the operation of your peers, but you can't find the competition. Well, FindNiche can help you. For example, search for the keyword "umbrellas" in the "Shopify Store" section of FindNiche, and you will see details of all umbrella-related stores and their domain names. And these stores have undergone big data analysis and ranking.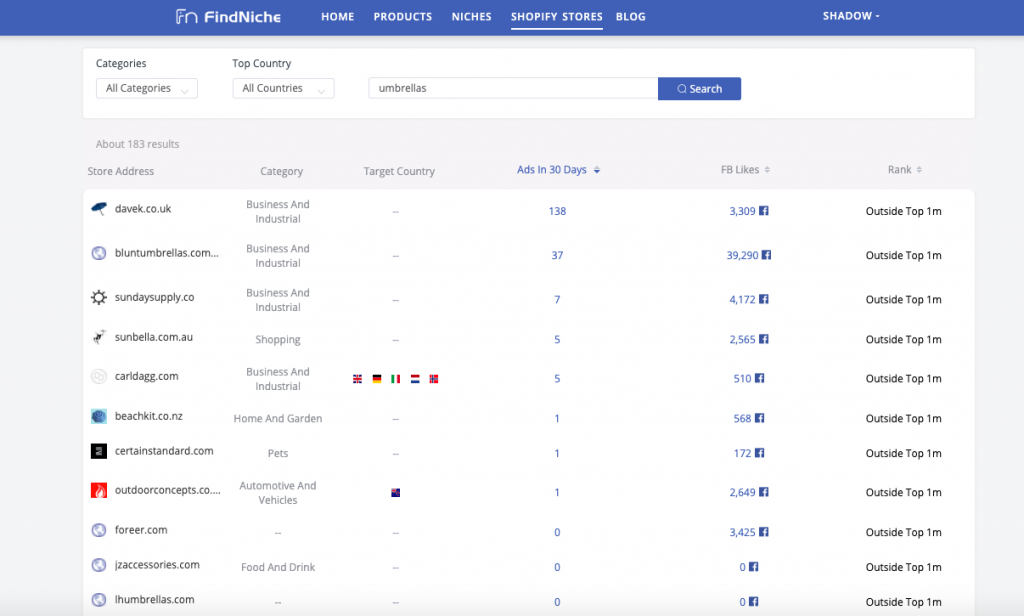 5) smartfits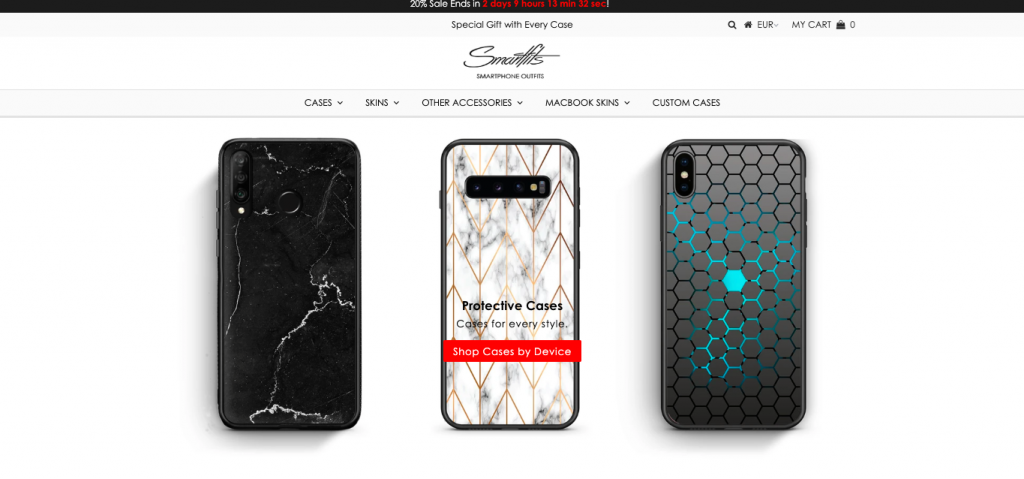 Target Country: United Kingdom, Australia, China, Colombia, Egypt
smartfits is a successful Shopify dropshipping stores that sell mobile phone cases. The mobile phone case it sells covers almost all major mobile phone brands and models on the market. You can find everything you want about a phone case here.
From the figure below, we can see that this store has almost no paid promotion, and its main traffic source is natural to search. It can be seen that SEO optimization is very important to drive traffic to your Shopify store.

We all know that picking trending dropshipping products for sale is the smartest way to run a Shopify store. Obviously, smartfits did the right thing. From FindNiche, we can see that these mobile phone case suppliers, most of their purchase price is between 0-3 dollars, the total order in the past 30 days can reach more than 10,000 copies. How much profit is this total, I believe you can figure it out.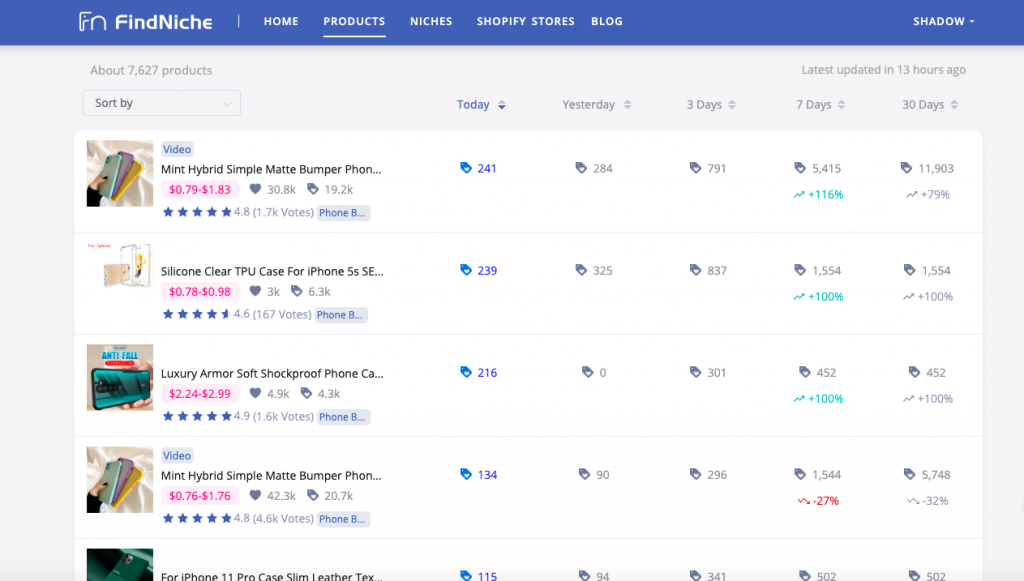 6) headphonezone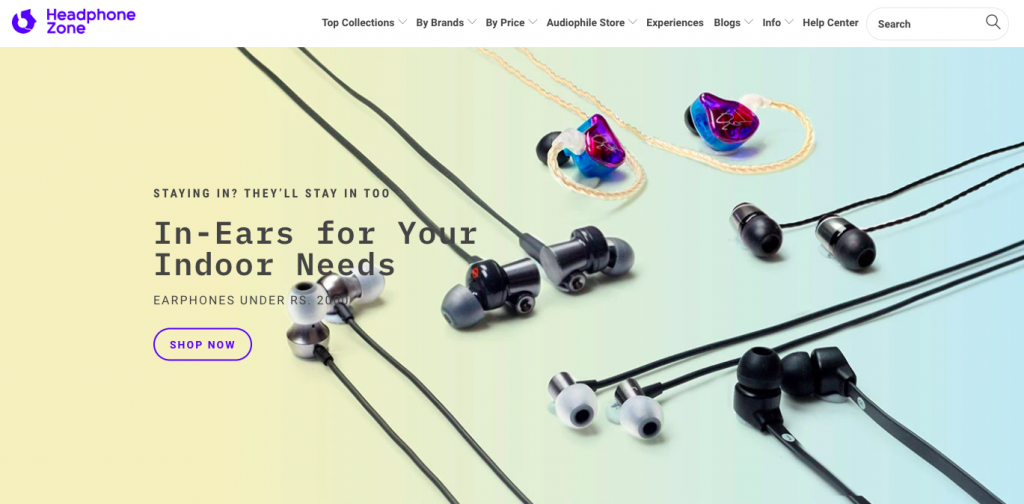 Target Country: India,United States,United Kingdom,Canada,Brazil
This is a successful shopify dropshipping store specializing in earphones. Headphonezone sells the best headphones from 60+ of the world 's top brands. Its authorized sellers include sony, beats by dre, sennheiser, jbl, rha and more.
Headphones are also trending dropshipping products in 2020. In addition to choosing trending dropshipping products, I think Headphonezone did the right thing below:
They provide everything related to headphones, in addition to selling goods, they also provide other services related to it. For example, it provides advice for beginners to buy headphones, professional blog content for enthusiasts, and so on.
7) Snowboardaddiction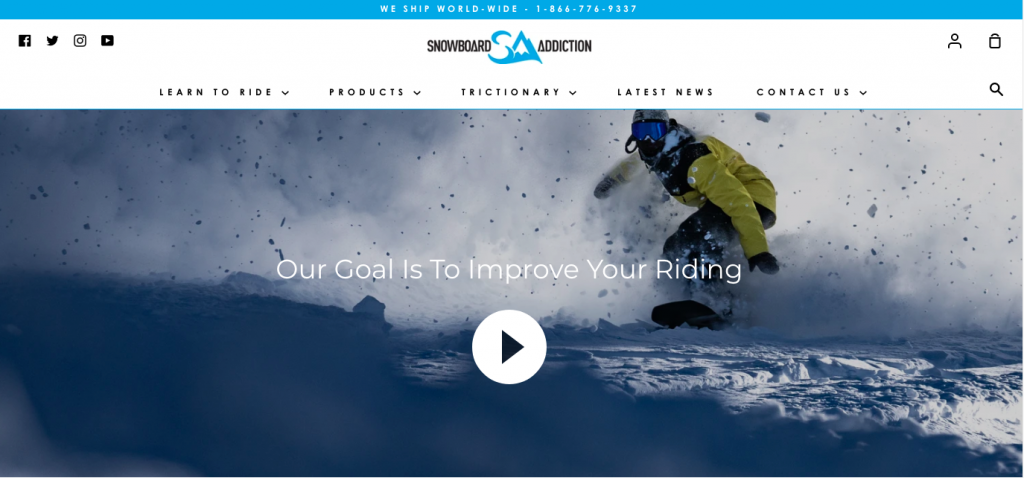 Target Country: United States, Canada, France, Germany, New Zealand
Snowboardaddiction provides everything related to skiing. Their goal is to improve your riding. Learn how to snowboard with the world's best beginner to advanced snowboard tutorials. They also provide free video lessons & tutorials, snowboard trick tips, etc.
Recently, we researched all the Shopify stores that advertising, hoping to find out the secret of the success of these successful Shopify dropshipping stores. Snowboardaddiction is one of them.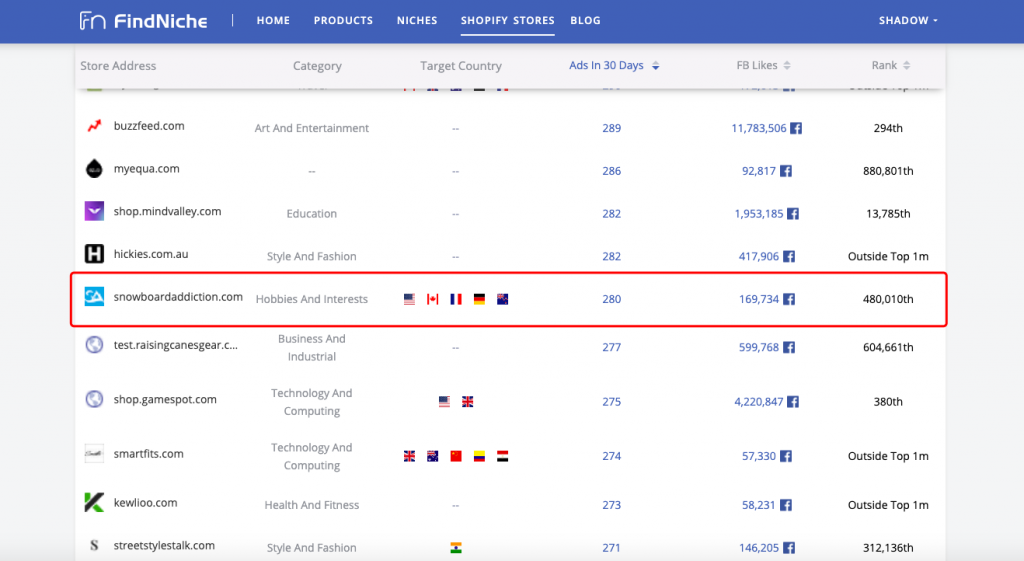 3. How to find successful Shopify dropshipping stores
We have two ways to find successful Shopify dropshipping stores.
First, you can find all 726,612 Shopify store directory and their rankings through the "Shopify Stores" section of FindNiche. We can perform ranking searches based on different dimensions. For example the number of advertisements placed by the store in the past 30 days; the popularity of the store on Facebook; the global ranking of the store.
If you want to search for a Shopify store and find its address and data, you can also search for related keywords in FindNiche.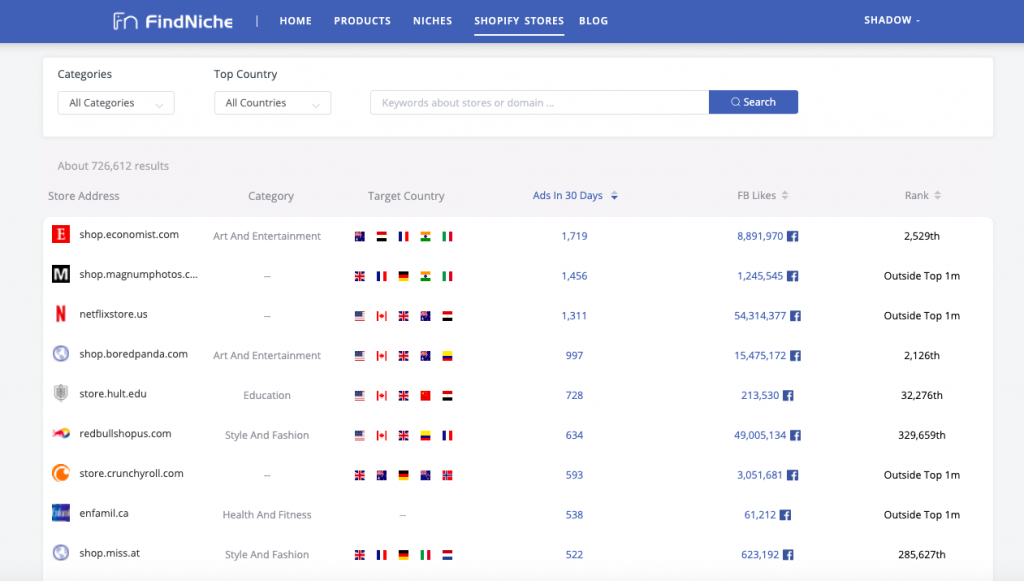 The second way is related to trending dropshipping products.
We found some trending dropshipping products through FindNiche or other platforms. At the same time, we want to search and see which Shopify stores are selling these trending dropshipping products in 2020. Then you can operate according to the method I will describe next
Find the "Niches" section of FindNiche, find the trending dropshipping niches you selected, click on it for details.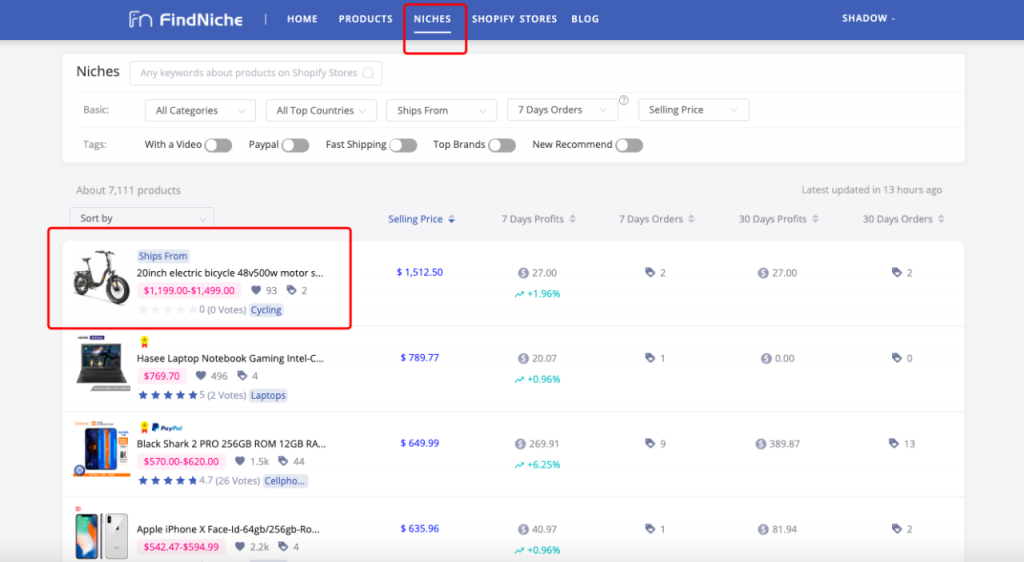 At the bottom of the product details page, we can see the selling price of this trending dropshipping products, and which Shopify store is selling it. And, we can directly click on the website of the store to view it.
4 Conclusion
I hope you can learn from it and make your own dropshipping business better.