200+ Shopify Store Names To Inspire Your Own in 2021 !
How to set up a Shopify store? The first step is to figure out what you want to sell, and then give your Shopify store a unique and memorable name. After all, a good name is the first step to success. But how do we name our Shopify stores and how do we set up a store domain name?
Now, by using the best Shopify spy tool FindNiche, we summarize the rules from the best 200+ Shopify store names and provide you the most practical naming methods to help you start a dropshipping business.
Most people know that FindNiche can help us find niches, but few people understand that it also has a very powerful feature: Shopify analytics. FindNiche gives a very complete and comprehensive list of Shopify shops through big data analysis and displays detailed information about these shops. We will describe in detail how to use the tool to get the perfect Shopify store name.
We spent some time researching the Shopify store names in the top 200 stores and found some rules from them. Next, let's talk in detail: how to name our Shopify store.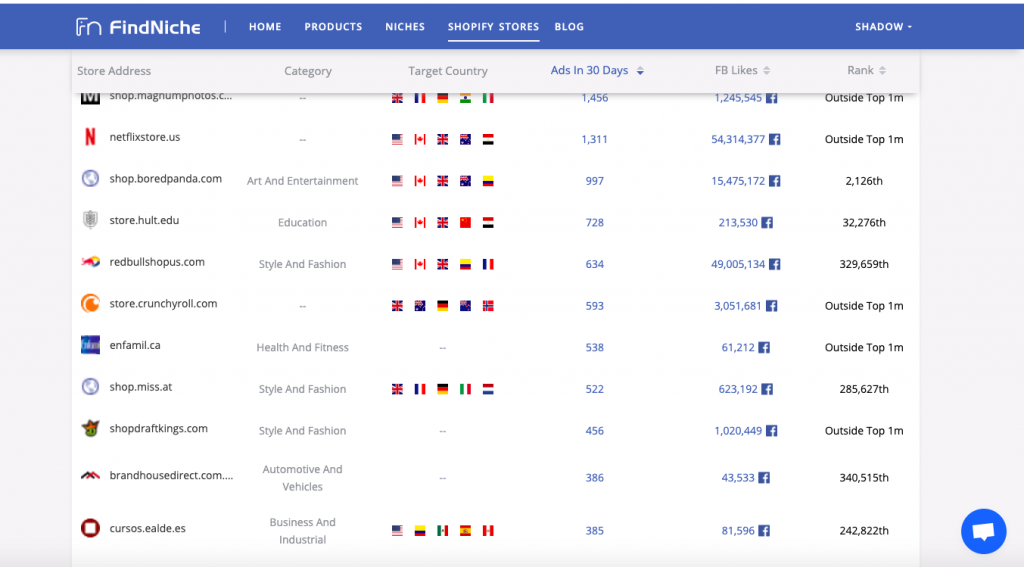 1. How to name your Shopify store
1) Use your brand name. If you have your own brand, the Shopify store name can also use your brand name
Eg:
redbullshopus.com
netflixstore.us
shop.economist.com
shop.miss.at
shop.medlife.com
minbie.com
Most brand owners use their own brand name as the store name when opening their own Shopify store. There are also variations or combinations that use some brand names. Take RedBull and Netflix for example.
RedBull's Shopify shop name is a combination of these words: "redbull-shop-us"
Netflix 's Shopify store name is a combination of these words: "netflix-store"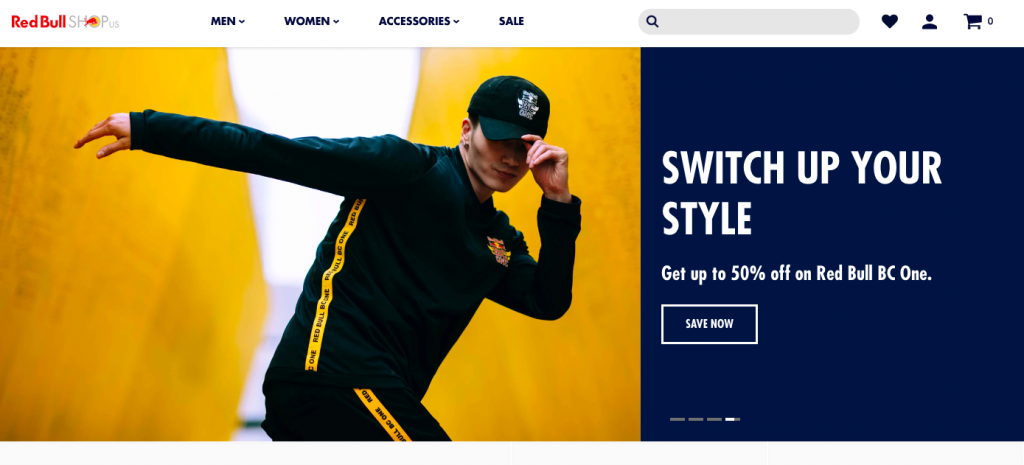 When these brands opened their own Shopify stores, they took into account the overlap of domain names, so they made some adjustments to the names of Shopify stores, which not only expressed their brand identity but also expressed the characteristics of "online stores".
Some brands use the brand name purely as the name of the Shopify store, such as minbie. Minbie is a brand that sells pacifiers. It sells pacifiers that are designed to mimic breastfeeding. It can avoid nipple-confusion when used as the first and only bottle-nipple.
There are many similar cases. We can find them in the Shopify section of FindNiche and SellerCenter for reference.
2) Short names are easier to remember than long and complicated names, preferably 2 syllables
We put these two store names together and give you 10 seconds. Which name will you remember?
Obviously, we can remember "nextdoor" faster!
From the Shopify store list ranking, we can see a lot of this two-word shop name:

There are many more examples like this. The combination of these simple words is very helpful for us to remember it. And only if your Shopify store name can be remembered by users within 10 seconds, you can be considered the first step to success.
3) Unique, special, and creative
Creativity has infinite charm. You may not imagine "love your melon" as a shop selling hats. Love Your Melon was founded in an entrepreneurship class at the University of St. Thomas in St. Paul, Minnesota by two friends, Zachary and Brian, who wanted to start a business with a meaningful and positive social impact. On a mission to improve the lives of children battling cancer with the simple idea of ​​putting a hat on every child battling cancer in America.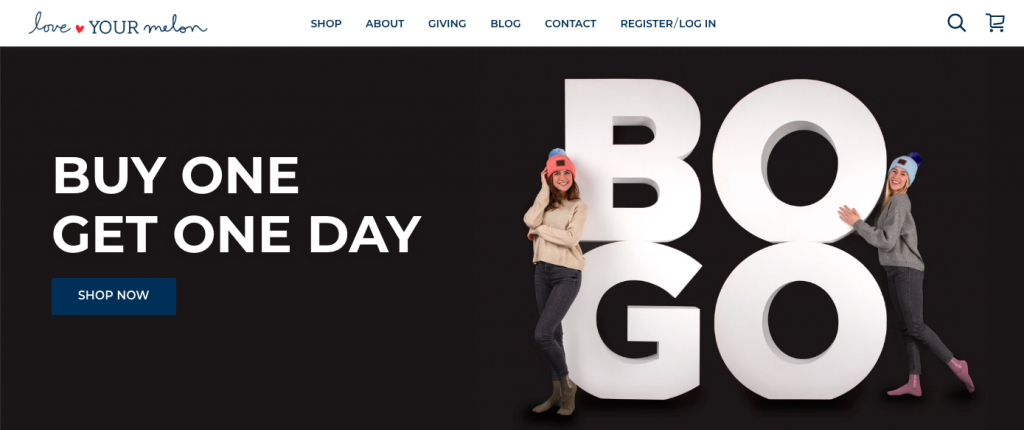 If you see this Shopify store, you will be amazed by its name and the story behind it.
The names of the two stores are very similar, can you guess what they do?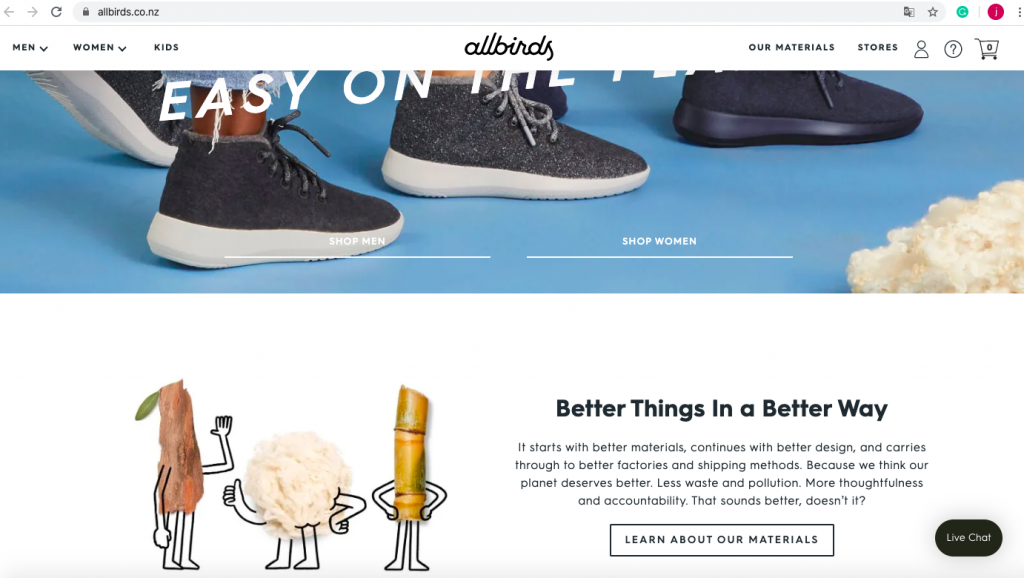 allbirds is a shop selling shoes. They use environmentally friendly natural wool fabrics to make shoes. Maybe you can shed more thoughts on this simple phrase. In the process, you remember it-allbirds.
Unlike allbirds, allplants is a gourmet shop. The Plant Tribe reminds you to eat healthily and eat more vegetables.
See, this is the charm of the creative store name!
How your competitors name their stores?
4) Consider SEO optimization effects
When choosing a name, consider the difficulty of SEO optimization for this term. If the word is very hot, it means that the competition is also fierce, and you may have a hard time competing with these high-traffic websites. Your store website is likely to appear after dozens of pages of Google search results. However, if the optimization of the word is difficult and there is no traffic, then it is difficult for you to get Google traffic.
Therefore, we must use some tools to find long-tail keywords that are suitable for you. In the last section of this article, we will detail how to use tools to find long-tail keywords.
5) Simple phrases that express the core spirit of the brand
hugsforkids is a shop that provides baby products and parent-child toys. Their purpose is to help parents connect with their children and provide them with the childhood they deserve. Their brand has a statement that fits the spirit of their brand: hugsforkids.com.au——a hug for children.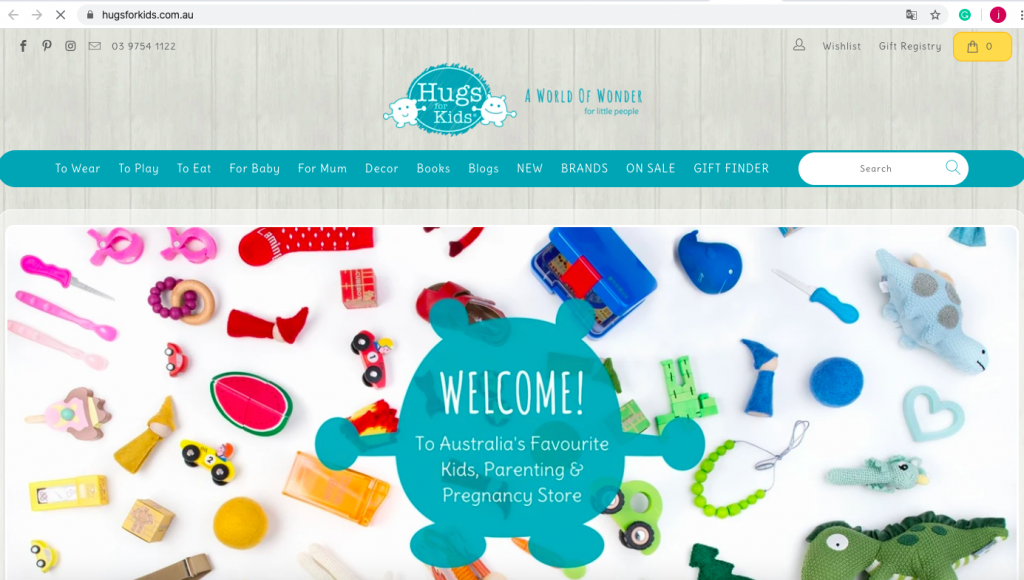 2. How to choose the right Shopify store domain name
1) Shopify store domain name suffix recommendation
.com
.us
.edu
.ca
.at
.es
.vision
.shop
.au
.pt
.fr
.org
.club
.co
.co.uk
.co.nz
.co.za
.jewerlry
Conclusion: The most used domain name suffix is ​​still ".com", followed by ".us" and ".ca". Others choose according to the characteristics of their own stores. For example, the domain name suffix of educational websites is mainly ".edu".
2) Shopify store domain name prefix recommendation
shop.
store.
aus.
supply.
club.
Conclusion: There are not many shops that add domain name prefixes, and the most common prefix words are "shop" and "store". The other is to choose some personalized words as prefixes according to the characteristics of the store.
3. What tools can help us name the Shopify store?
1) Business name generator-Shopify free business name generator
Shopify has a tool that generates store names for free, you can try. However, if you want a special store name, it's best to brainstorm yourself and create an original name.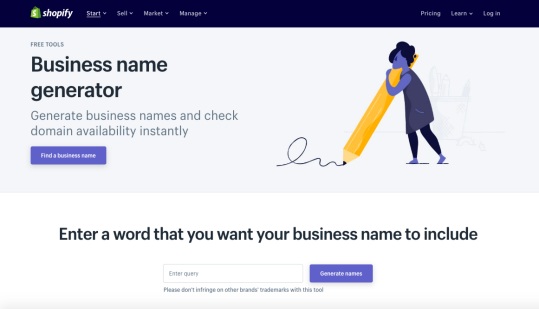 2) FindNiche-help you analyze the best operating Shopify store domain name
FindNiche is one of the best dropshipping niches analytics tools for people to easily find out winning products, niches, and Shopify stores. The database of FindNiche contains more than two million Aliexpress products with a massive 11000 niches and more than 700,000 Shopify stores. It is designed especially for a dropshipping business.
In addition, FindNiche's Shopify Store section can help you analyze the operation of the highest-ranked Shopify stores. Through the domain name analysis of these stores, we can provide you with a reference.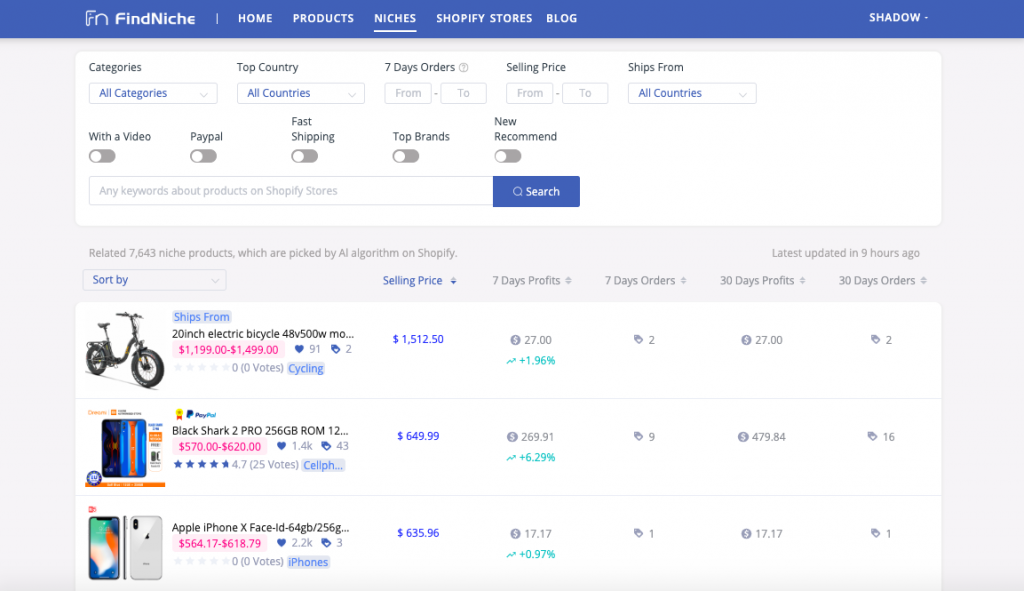 It's a free seller analysis tool regarding Shopify, AliExpress, Amazon, Wish, Lazada and Shopee. you can find all sellers on this platform, and get detailed analysis about each one regarding its products' quantities, niche industry, followers on the social platforms, and store profile.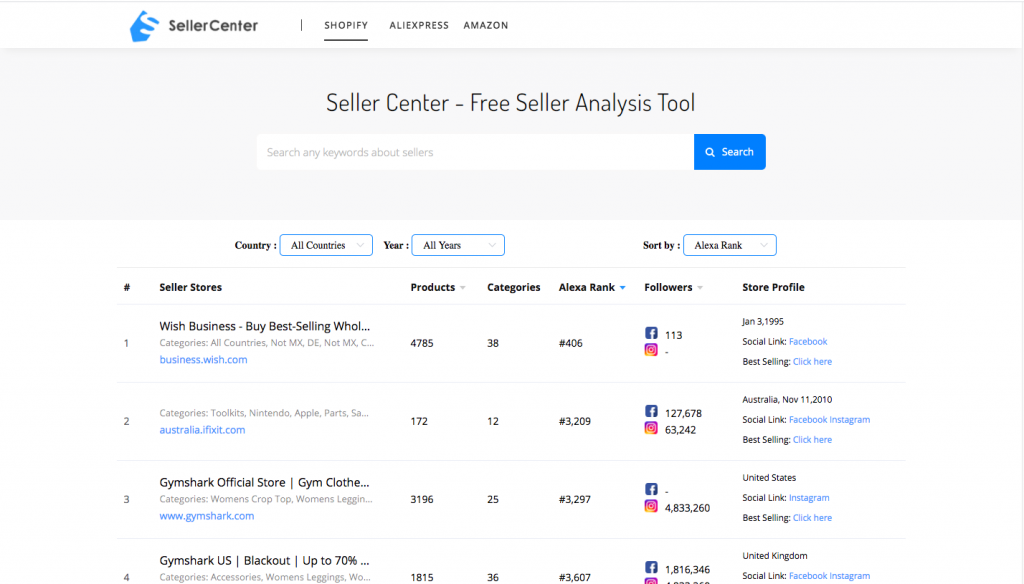 4) Ahrefs-help you find long-tail keywords
After determining your store's core vocabulary, it is best to use tools to find its long-tail keywords, and choose a long-tail word with moderate difficulty and traffic value from these long-tail keywords like your brand name or store name.
Enter your root or core keywords here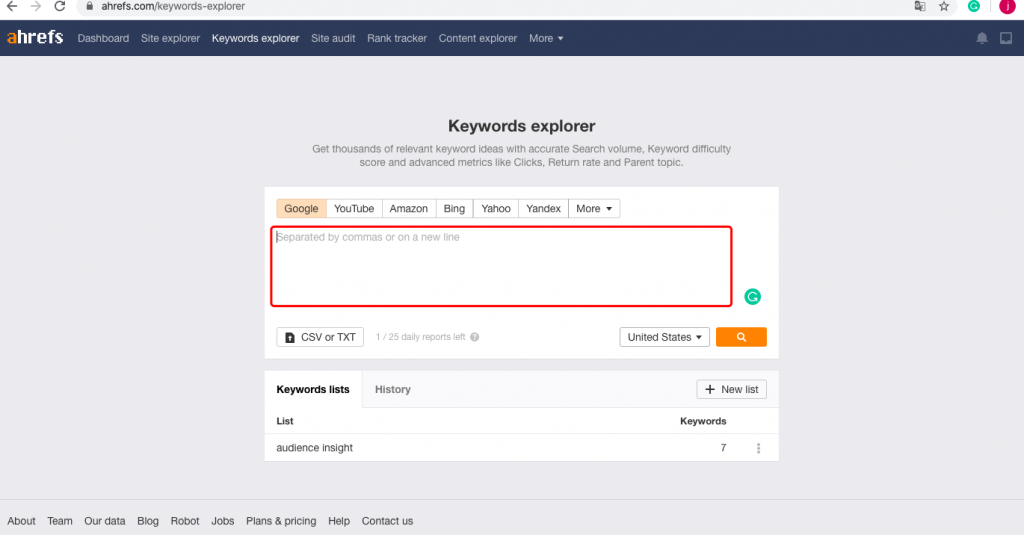 Export long-tail keywords here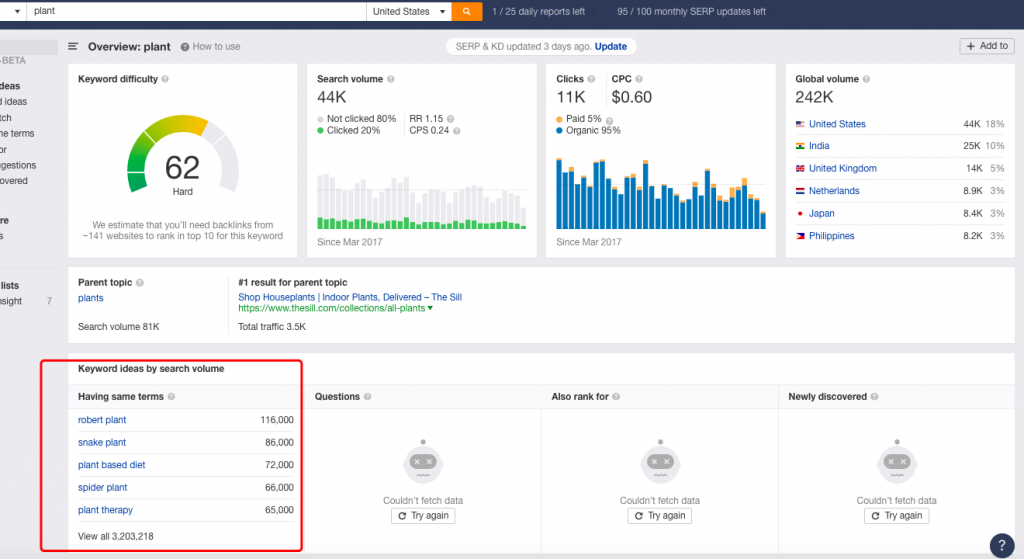 4) AmzChart-check the naming secrets of other top brands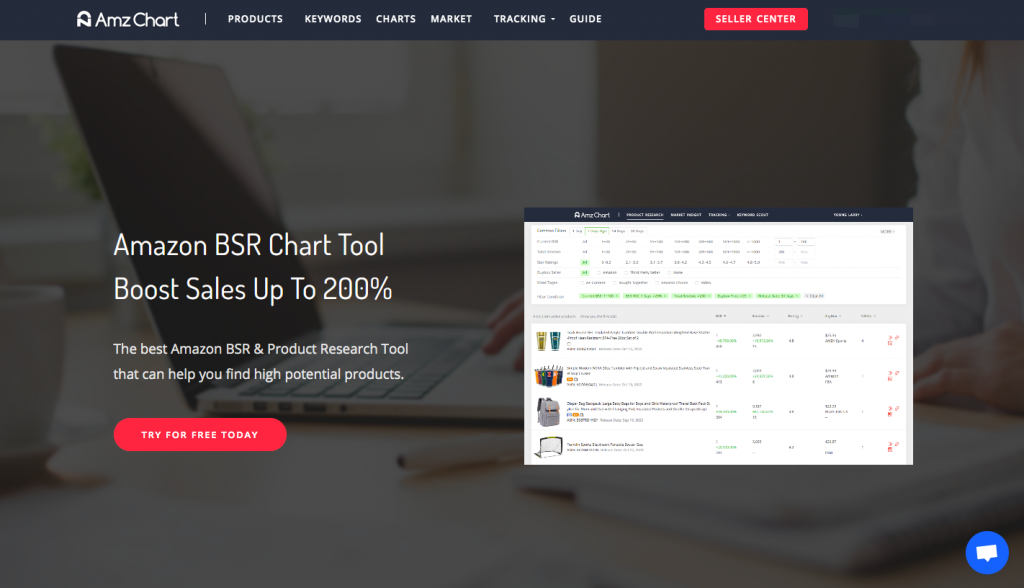 Amazon is a huge platform for most sellers, and many Shopify owners also have their products listed on Amazon. So it's a great chance for you to check more top brands' names, and find more inspiration.
Join our eCommerce community to get more dropshipping ideas and meet more ambitious entrepreneurs.