5 of The Most Successful Shopify Stores & How They Did It?
How does successful Shopify stores do? What are their characteristics? This blog will take you to reveal the strategy of developing a successful Shopify store. By analyzing 5 successful Shopify stores cases, you will immediately become a member of successful Shopify stores after reading it.
Comprehensive understanding of customers
First, successful Shopify stores will establish a profile for their customers, understand their consumption habits and order history, and then, they will use customer preferences and geographic location information to group customers, they can fully understand the customers and be the first Respond to customer needs in time.
For example, if customer A orders eyelid stickers of the same brand for 2 consecutive months, successful Shopify stores should be aware of customer A's buying habits and ensure that this brand eyelid stickers suppliers can supply continuously. Or you find that your customers are concentrated in a few areas, then you can contact suppliers in these areas to ensure that customers can receive the goods faster after placing an order.
Clear product classification
Successful Shopify stores must have an orderly product classification on the home page, and cannot set complex classifications, it can prevent customers from losing interest in buying. For example, the following Shopify store that offers baby products has more than 623,129 likes on Facebook. Its product categories are displayed directly on the left side of the homepage.That is very clear. There is also a eye-catching search bar at the top of the homepage. Even if the customer can't find the product he wants in the product bar, he can search according to his needs. Customers can buy goods in this store quickly and easily.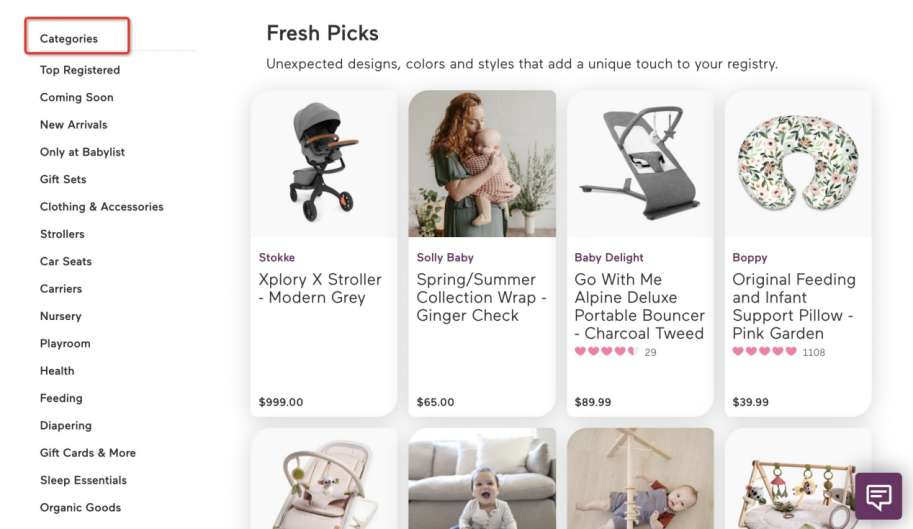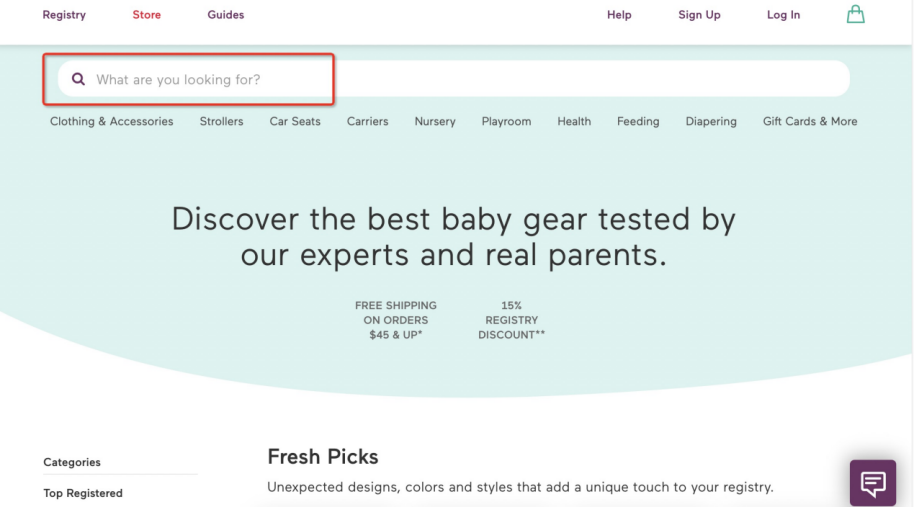 High-quality product pages
This is the product page of this Shopify store. It can be seen that all product images in the store are processed uniformly, with the same style. It is very simple and clear. The store does not make any advertisements, but the number of likes on Facebook has reached more than 40,000. This Shopify store has attracted the attention of customers because of its high-quality product pages.It is a successful Shopify store.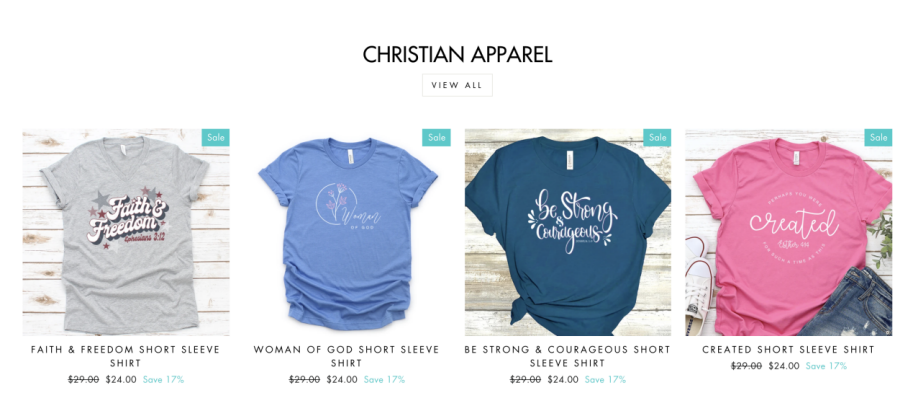 When successful Shopify stores designs a professional product page, it also ensure that the product page is sufficiently attractive and user-friendly to attract customers. Christian Velitchkov, co-founder of Twiz LLC believes that in addition to the high-quality and real images of the product, they can also add easy-to-understand details and cover all important aspects of the product.
Successful selection skills
Successful Shopify stores need to know how to choose products, that is to say, to know what products can be sold to the greatest extent, and it is most appropriate to use some selection tools, such as seeing a product in which countries are not marketed, or which are less competitive but have great potential, choosing the right products is an important ability to accumulate customer resources for an initial Shopify store.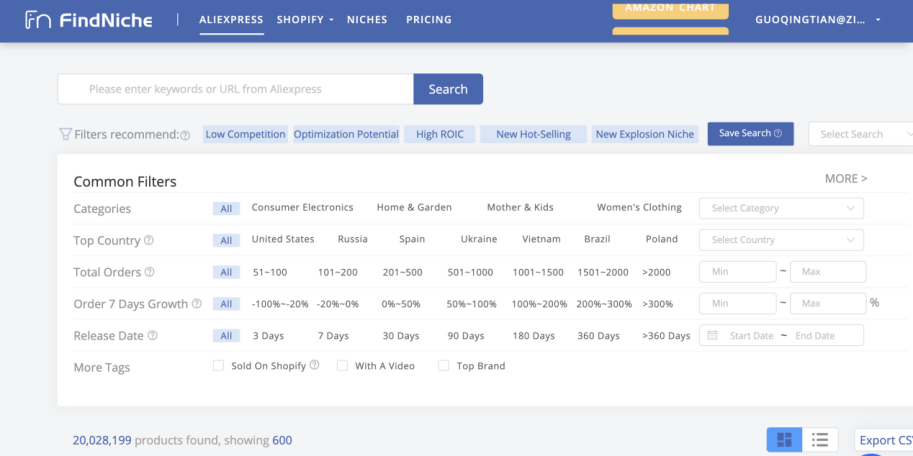 Then there is another question. How can I judge which products have potential, are less competitive, or have a return on investment? How should I use these tags to filter them.
Don't worry about this at all. Now there is a tool (FindNiche) that allows you to select products very easily.It has a rich product data. It can directly classify the product labels with these characteristics. You only with one-click, the relevant label will be automatically selected, and the product that meets this feature will be presented on the page.
For example, if you click a low-competition button, then it will automatically sort the label into an order with a 7-day increase of more than 100% , total order is greater than 1000 and the release date is within 90 days of the product, and then the selected product will be displayed. Is this selection tool very simple and easy to use? Of course, successful Shopify stores can't miss such a convenient selection tool.
The 5 most successful Shopify stores cases
Taylor Stitch-Achieve 150W sales in three years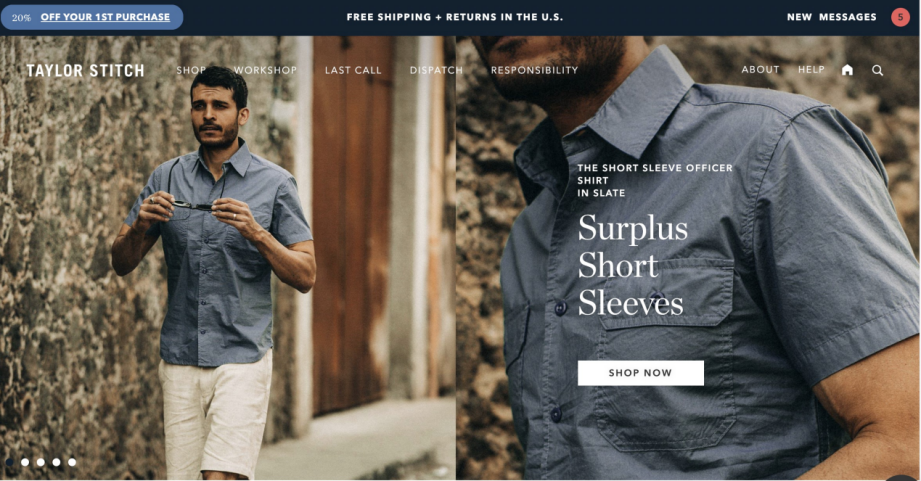 Taylor Stitch specializes in selling custom menswear, and their goal is to make custom clothing affordable for ordinary people. Since their launch, their revenue has tripled every year, and only three years after launch, the company has achieved $150W sales. Analyzing the search volume of the store in the last year, the daily traffic reached a maximum of 40,000.

The sliding picture on the Taylor Stitch homepage is very consistent with the positioning of the store. The interface style is uniform and clean. When browsing the product, customers only need to place the mouse on the product picture to see the model try-on picture, without reopening a new page.
For customers, the experience of the web page is very smooth and saves the time cost of waiting for the page. Each piece of clothing is also equipped with an exclusive gift card. They make customers as excited as receiving a gift when they receive clothes. Taylor Stitch's sincere treatment of each customer has made him a successful Shopify store.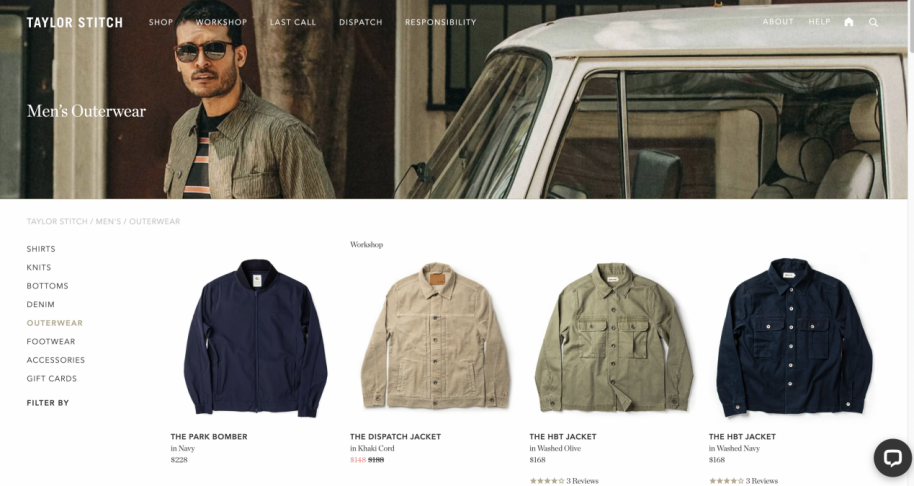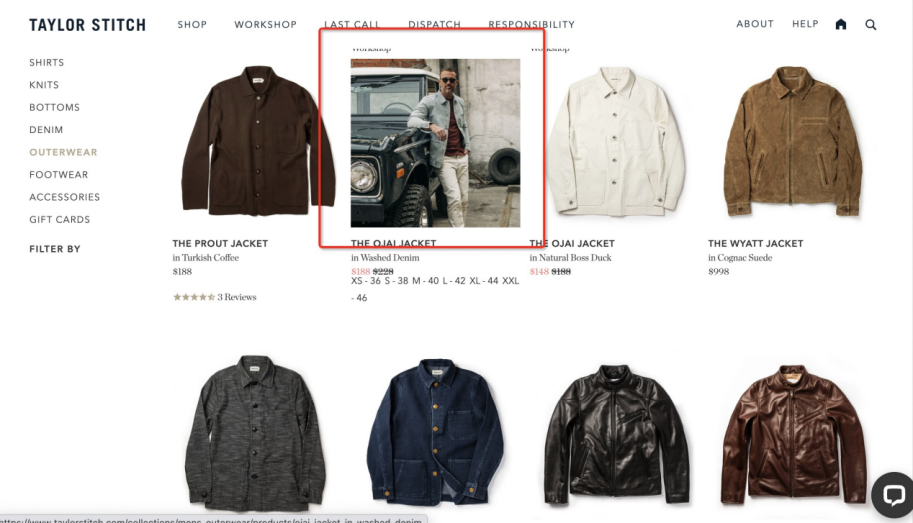 Advantages of the shop:
Customized products, moderate prices, enjoy customized services at prices that ordinary people can afford.
Professional product pictures, consistent style.
Good customer experience, fewer page jumps, reducing customer time costs.
Wedding Dress Preservation — Get more than 760,000 likes on Facebook in one month
This Shopify store is particularly creative, focusing on life-long preservation of wedding dresses, and save the most wonderful memories with customers. This Shopify store has a very high number of likes on Facebook, reaching more than 760,000.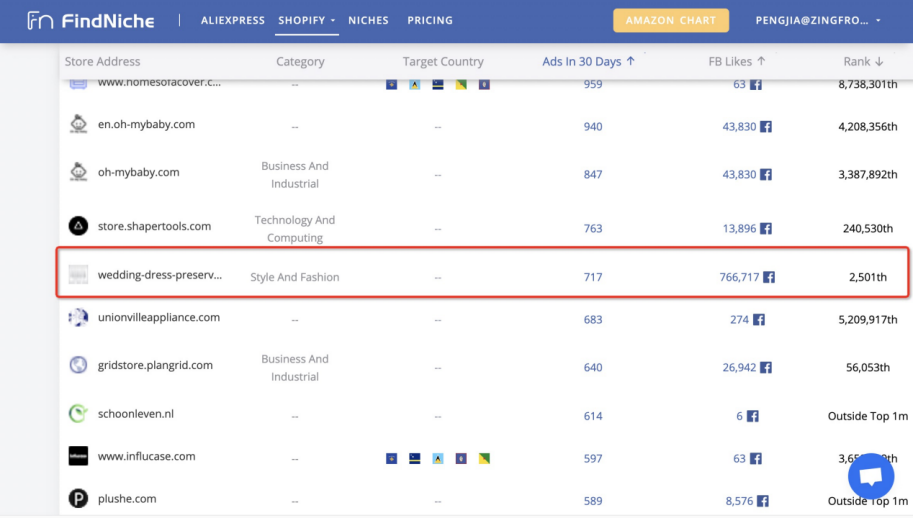 One of the reasons why this shop became a successful Shopify store is that it fully seized the opportunity of buying hot products on the market. We know that May-June is the peak period of marriage. Of course, wedding dresses are also the best-selling products of the season. We can use the FindNiche tool to select products and choose the best-selling products. We can see that women's wedding dresses are on sale.
For example, there is a mermaid wedding dress whose daily orders in the last 30 days have stabilized above 2000.This Shopify store used the opportunity of selling products to focus on creative services, then gained the high level of Facebook users, and become a successful Shopify store.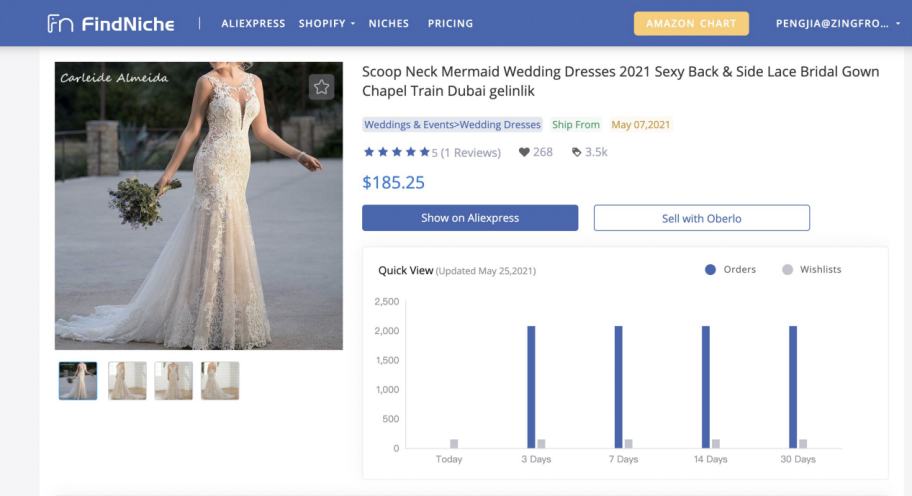 Advantages of the shop:
Be creative and use empathy to gain customer recognition
Shop copywriting design hits the hearts of the people
Using product selection analysis tools to locate the store
HAK5-Store daily traffic is stable at 50,000
HAK5 is very distinctive. It is a shop that specializes in network security products. The products mainly include encrypted USB flash drives, network security books, anti-hacking routers, etc. The daily traffic of the shop is very stable, around 50,000.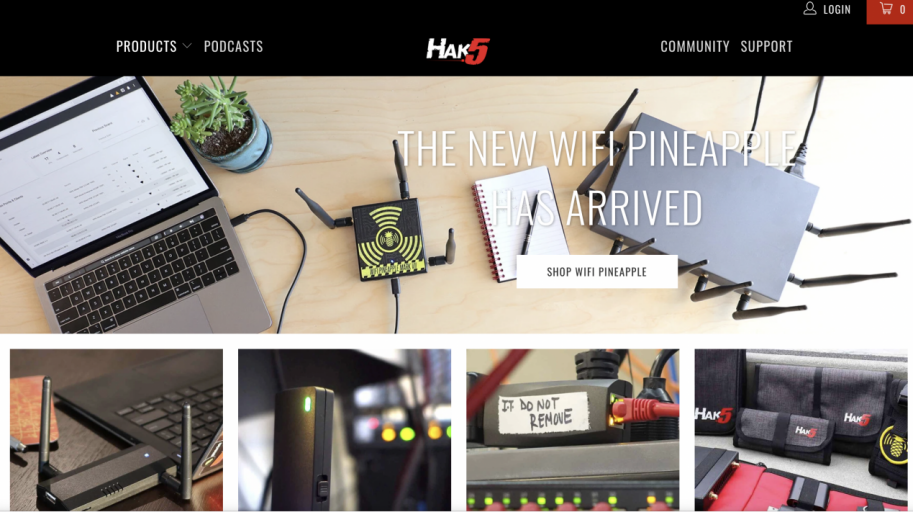 As you can see through FindNiche, this successful Shopify store has very little advertising costs, and there is basically no advertising, but Facebook has up to more than 80,000 likes in a month, relying on precise search traffic and regular customer traffic.

Advantages of the shop:
Product vertical segmentation, so that it can be more professional and better serve customers.
Needless to say, shop optimization, the overall style is very good, giving people a very professional and reassuring feeling.
Focus on a category of products, so that you can better find Facebook audiences, and it is also conducive to the increase of fans on the homepage and long-term marketing.
Phonebibi
The homepage picture style of this Shopify store is consistent, simple and clear. The store traffic mainly comes from Facebook. The peak number of likes on Facebook has exceeded 150,000. It should be very good at Facebook marketing. Looking at the product again, you can find that many sellers are selling its products on AliExpress, but the product price of this successful Shopify store has doubled several times. It is definitely the rhythm of making money. It can be said that it is a successful Shopify store.
High-quality product pages are an important reason for this store to become a successful Shopify store. Chief Editor of vpnAlert, Bram Jansen believes that one of the first phases in consumer experience is quality research. And supplying prospective buyers with easy-to-find specifications and well-written product details on your Shopify store is a perfect way to gain their confidence.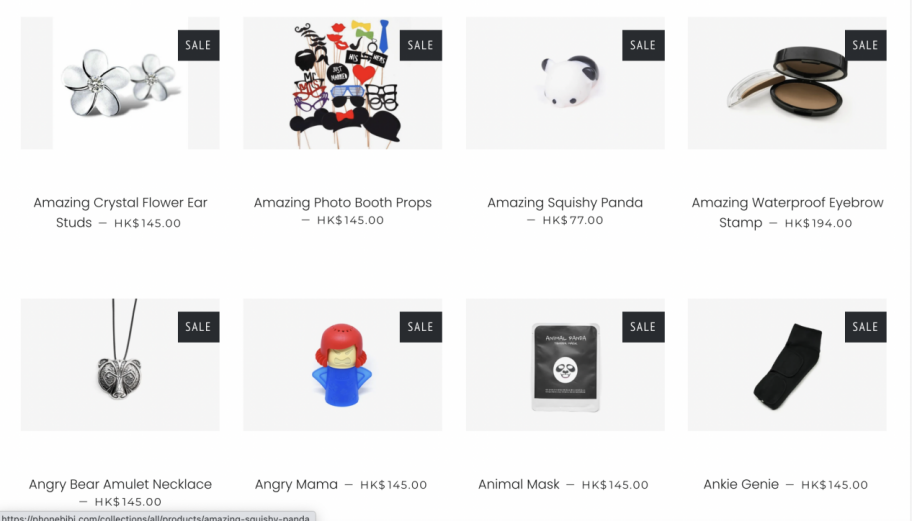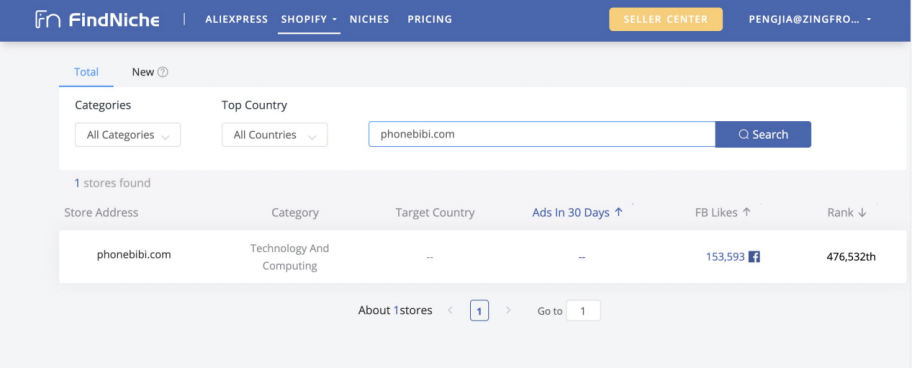 Advantages of the shop:
All the pictures in the shop are post-processed, simple and clear, with a unified style The store has a large number of products, provides many choices, and updates products quickly
Fully integrate Facebook marketing
M2S Bikes-50 days to create sales of 50,000 US dollars
This is a Shopify store of an electric car brand. This store has generated more than $50,000 in sales in just 50 days. The reason is that it has cleverly used pop-up windows to reduce the phenomenon of customers abandoning shopping carts. Atie Lyon, the co- The founder of Allegiance Flag Supply, said that abandoned shopping carts always happen endlessly, and it is important for shoppers to experience your store seamlessly. The secret of this successful Shopify store is to lock in and retain customers through pop-up windows. They also offer a 10% discount to customers who come back to shop.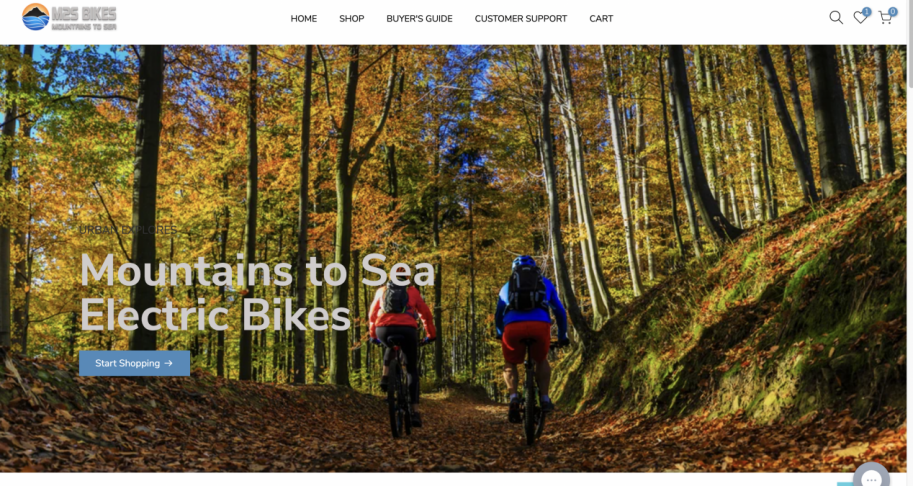 Advantages of the shop:
For customers who abandon the purchase and targeted pop-up windows
Offer discounts to customers who return to purchase
The secret to the success of the Shopify store
For these successful Shopify stores, SEO optimization and product content description are critical. Shiv Gupta, CEO of Incrementors Web Solutions said, small changes to your website and intentional SEO approach will enhance organic traffic to your store. He believes quality content is the strongest way to get better visitors to your store.
How to make product content: It is important for Shopify store owners to make sure each product and category page has a unique description, and title. Targeting unique keywords for each product, category, and post. Try not to use the same keywords so , You are not competing against yourself in search.
After the product content is output,the product page should add high-resolution product photos , comprehensive sizing maps, well-written product notes, and even video reviews to the product pages. This gives them all of the knowledge they'll ever need , as well as a place to purchase it.
Email settings are also indispensable for successful Shopify stores, An easy way to boost conversions for prospective customers and improve repeat visitor rates is through email automation. Tools such as Seguno and Klaviyo allow you to send automated and personalized email messages to your customers. Whether you wish to remind them about the cart that they've abandoned or recommend a few products after their initial purchase. Intercart tools can also wake up customers by email to increase your conversion rate. While these won't make a massive difference to your store's performance at launch, as your list of customers continues to grow the compounding effects can be massive.
The majority of consumers hate hidden or extra fees at checkout. Successful Shopify stores should avoid this. Alabaster CEO and co-founder Brian Chung said, only to discover that the product would cost an additional $10 in shipping. That is a sure-fire way to permanently alienate a potential customer. To prevent this, successful Shopify stores give their customers transparent pricing and free delivery without adding any extra costs.
Through the above case analysis, we can conclude that the secrets of successful Shopify stores may include the following:
Customers first, think about what customers need
Successful Shopify stores must be creative
Use post-processed professional pictures
The web interface is simple and clean, and the product classification is intuitive and easy to understand
Do a good job in SEO and product content description
Email automation
Give customers discount tips to retain customers who are about to lose
Frequently Asked Questions Q&A
Where did we find these successful Shopify stores?
Successful Shopify stores have some common characteristics, such as the amount of advertising invested, the amount of likes received on Facebook, etc, then we can find it through FindNiche.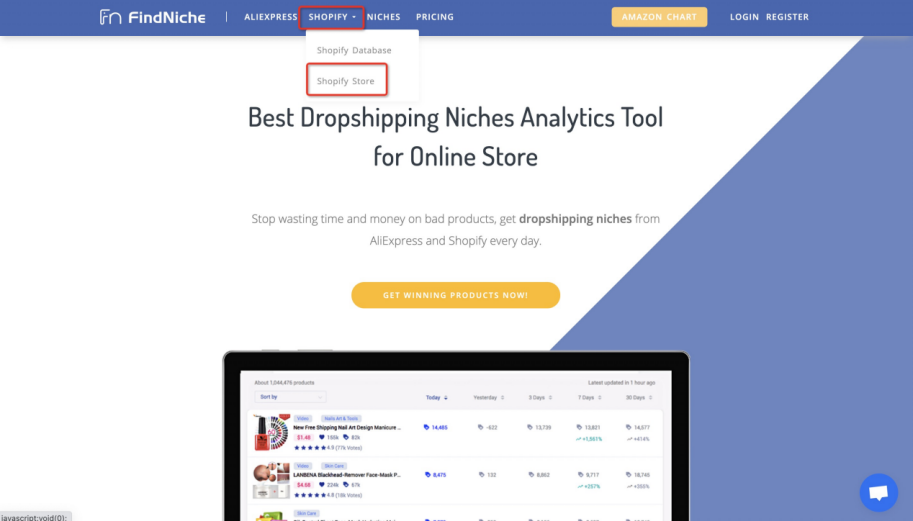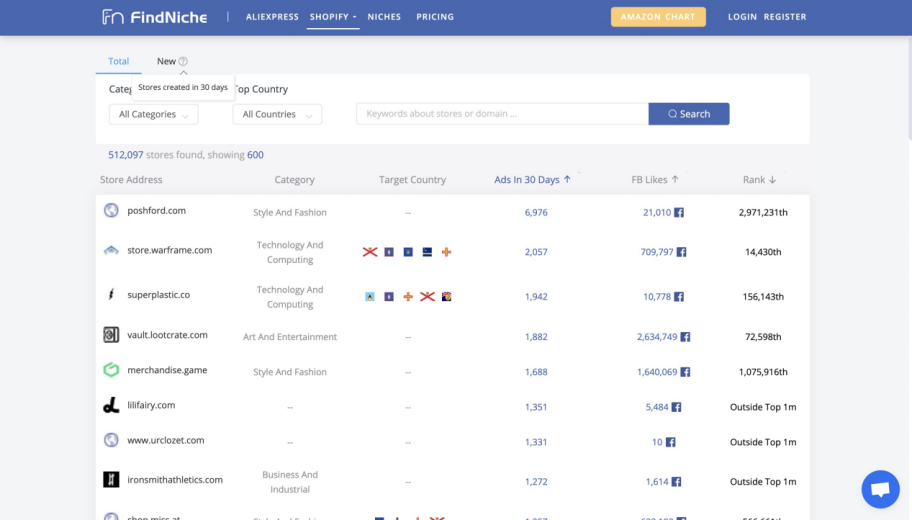 How to choose the right product?
If you are a junior seller, it is recommended that you go to FindNiche to select some of the most popular products and click on the ALIEXPRESS menu bar. For example, if you have retrieved a popular mobile phone case, you can further view the latest one month of this mobile phone case, orders, customer collection data and sales prices, etc. We believe that the acquisition of this information will help you.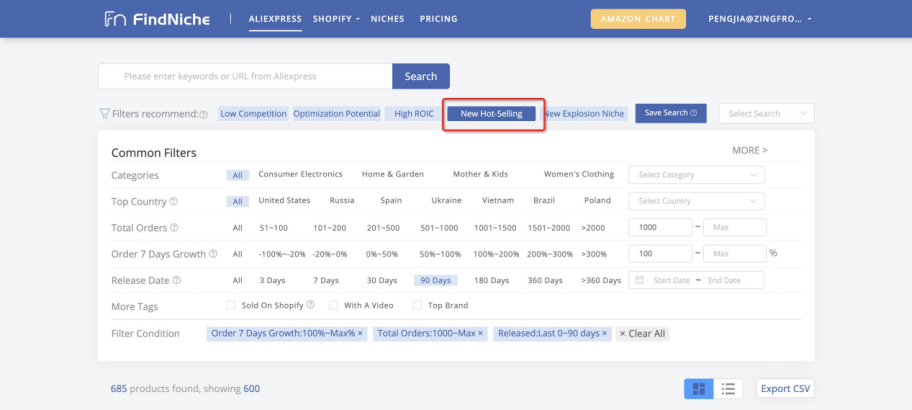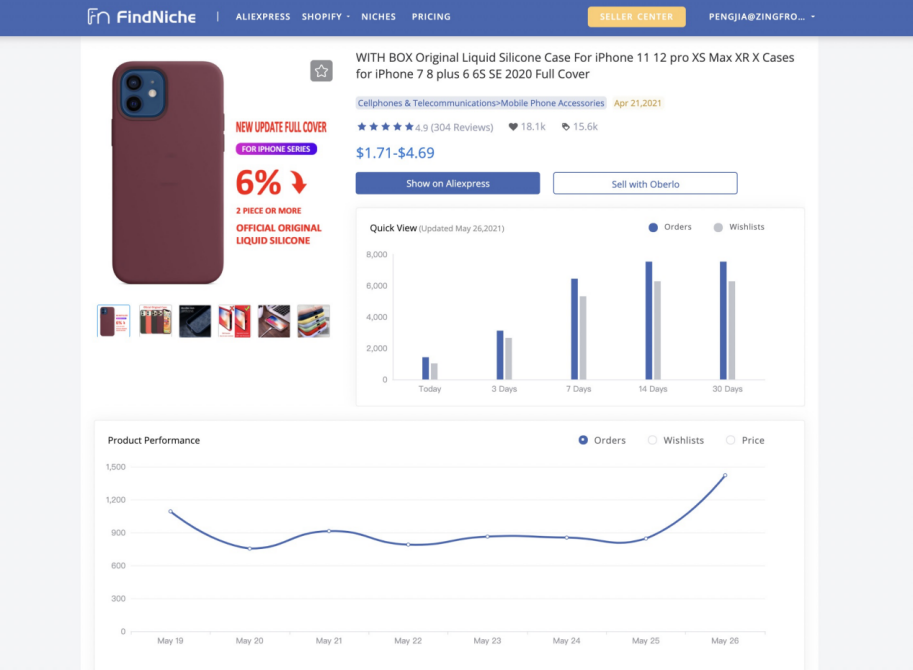 Can you know the profitability of the goods I am about to sell?
Of course, you can also check the selling price, cost and utilization rate of the products updated daily in the NICHES menu bar. This information can help you make better product selection decisions.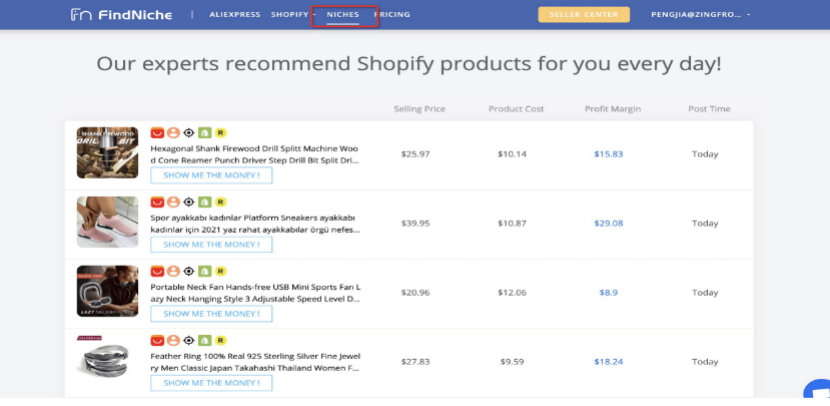 Where can I find the sales status of competitors' products?
Click on the secondary menu shopify store inFindNiche's Shopify menu bar, search for your domain name or keywords in the search bar, and you can view the advertising data of this store within one month and the amount of Facebook likes.