The Former Amazon Seller has Chosen FindNiche as His Shopify Starter Tool
Who's Jonathan Wong?
Jonathan Wong is a Shopify seller from China. His Amazon store was shut down three months ago. After the appeals failed, he made a careful decision to shift the battlefield from Amazon to Shopify.
Previously there was a complete set of procedures from supplement to payment with the support of Amazon. Having switched to Shopify, he found that he was facing quite a challenge.
Wong's Pains - Amazon experience is not that appliable
Wong was to build a comprehensive online store, and product selection was a key step. In the beginning, he based on his selling experience on Amazon, listed the best-selling Amazon items on the new Shopify store, and then cast some Facebook ads to attract traffic. After running for almost half a month, Wong keenly realized that this was not feasible.
The traffic from Facebook was far less than expected, and the online stores' conversion rate was also pitifully low. After careful investigation, Wong found that these products were not suitable for sale on Shopify while his new store failed in making new customers trust it, consequently, it was necessary for some adjustments as soon as possible to stop the loss.
Wong's Attempt - Adjust from the product selection
​Product selection was the first step.
Wong started learning from his competitors. At first dig out their hot-selling and profitable products recently, and then find similar products on AliExpress, compare prices, styles and attributes, and choose the most suitable one to put on his store. At this time, he needs a tool to quickly find these well-performing products in the market.
Wong said: " Such work must be done with a tool. Otherwise, it'll take you too much time if you insistingly rely on the experience - neither can you guarantee the accuracy of the data, nor may you hitchhike a 'hot' product."
How FindNiche helps?
It was Wong's Chinese friend that recommended FindNiche to him, because the past 7-day orders and 30-day orders on FindNiche are two perfect indicators that can be used as Wong's criteria for "trending". In addition, this tool also intuitively provides the product's sales and prices between different AliExpress suppliers, helpful in comparison.
Being using FindNiche for two months, Wong gives his evaluation: "FindNiche has all functions you can think of about product selection, so we can call it a creditable selection tool. It is commendable that its database is relatively complete and updated in time. This is very rare and a big advantage compared to many other tools in the markets. That's why I finally stayed at FindNiche. Thanks to FindNiche, my time and money on testing products have reduced."
FindNiche added the function of the new "Ad Spy" function recently, Wong is able to see the performance of the ads of products, which is going to provide more new inspiration for his advertising strategy.
Wong's Gains - Increased Daily Conversion Rate
At present, Wong's online store traffic is about 1000, and the daily conversion rate has stabilized from 0.65% to 3.5%. As a newly opened Shopify store that is still growing, the results are already pretty good, not all of the credit due to product selection, but FindNiche's contribution to this is unquestionable.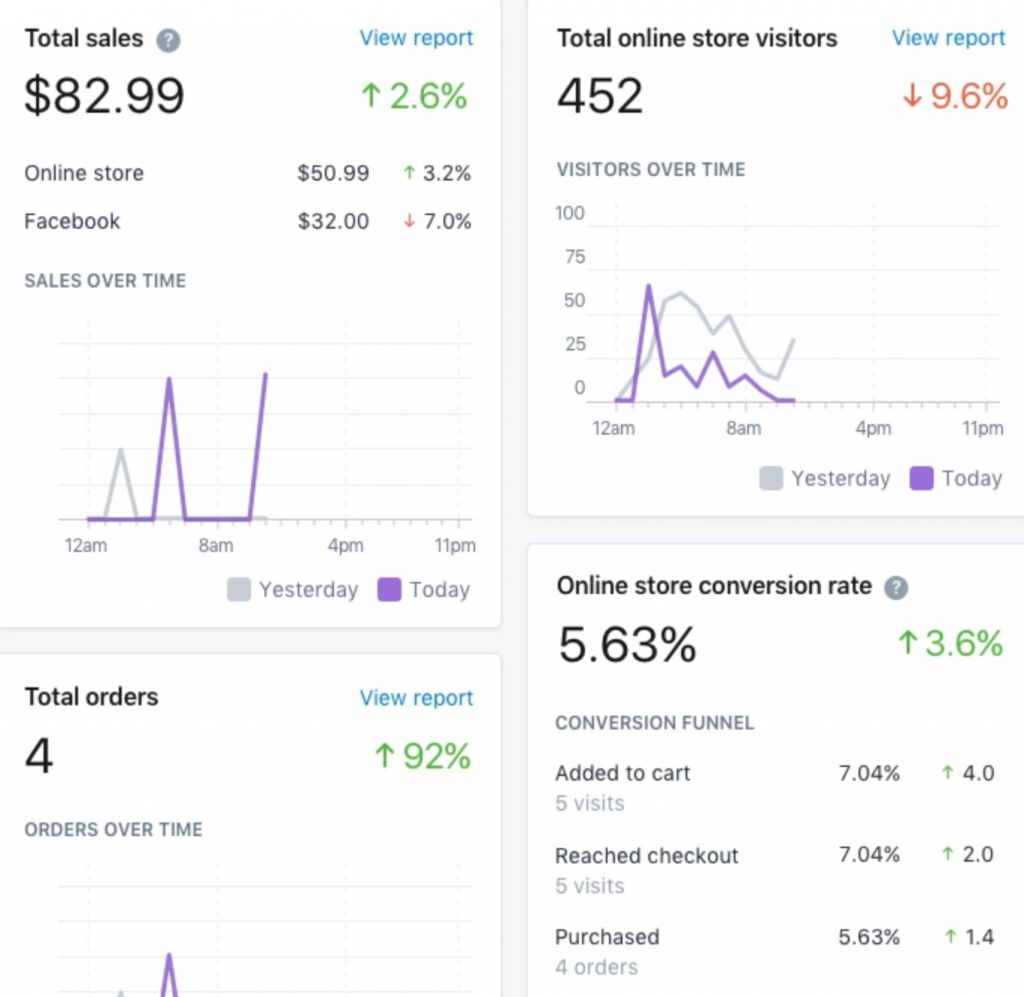 Why you should choose FindNiche?
As the best dropshipping niches analytics tool for online stores, FindNiche stands out with its unique advantages.
Shopify & AliExpress Product Analysis
E-com Ad Database
Advanced Product Filters
Daily Dropshipping Niches Recommendation
Reports of Top Dropshipping Shopify Stores
(more to be discovered…)