Top 23 High Margin Products To Sell Online in 2022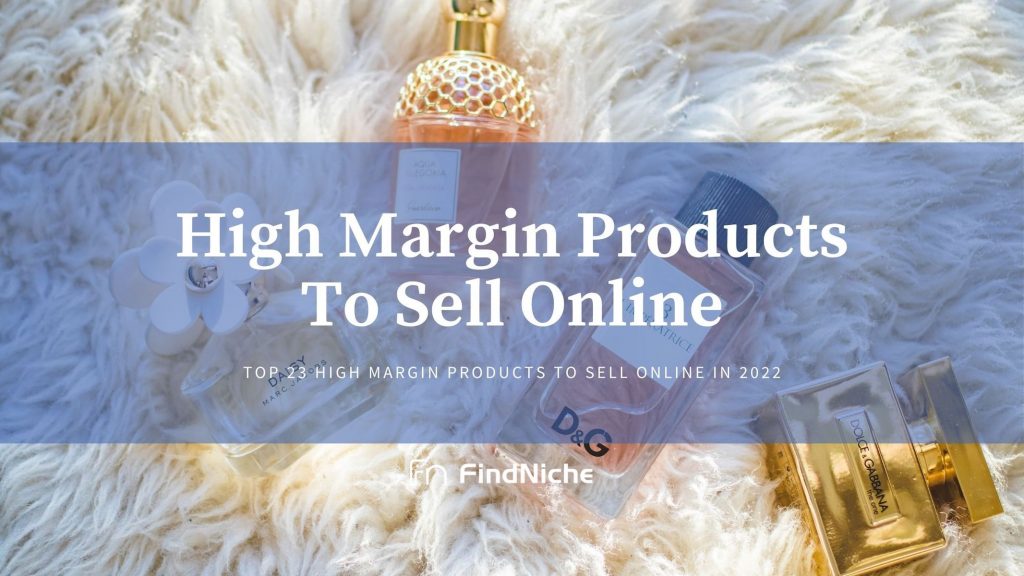 Selling a lot of sales or not is not the only measure of business success. If you sell thousands of items but the cost overweight the profit, you will have nothing, so you need to sell high margin products. Finding high-profit margin products might be the first step every merchant will take when starting their online business.
In this article, we'll walk you through a list of the highest margin products to target for your dropshipping businesses.
Table of contents for this article.
What is A High Margin Product?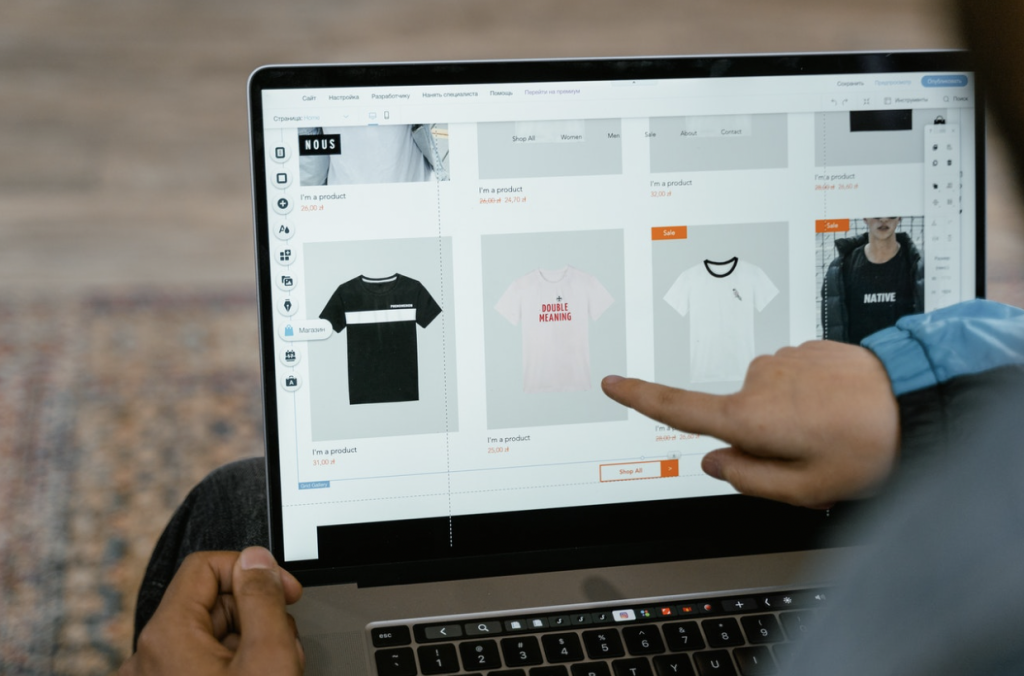 Profit margin or net margin refers to the difference between product costs after calculating all expenses and the price they sell that product. A high-margin product has a significant net profit after considering all the costs of doing business without discouraging the customers. The average net profit margin is around 10%, a product with a 20% net profit margin is considered good, and 30% is ideal for a high margin.
Why Do Sellers Need to Find High Margin Products?
High-profit margins help merchants to be profitable per item, while lower-margin percentages make you work hard for less. Increasing the perceived value of products is one of the best ways to make the products have a higher margin, and many business people choose to invest in branding, marketing, and design of the products.
How to Find Low-cost Products With High Profit Margin in 2022?
Identifying high profit margin is never easy, especially for new sellers, but every problem has its solution. The first thing to do is make careful research on customer demand and customer trends.
There are three places where you can do that research for high-margin eCommerce products:
Google Trends
Google Trends is a free and helpful tool that helps merchants understand trending products and the products that their customers are interested in. This incredible tool shows invaluable data and insights into the market to find the trendiest products recently.
Social Media
People use social media for various purposes, and one of these purposes is sharing product information, so paying attention to relevant hashtags and groups is genuinely essential.
Use FindNiche
FindNiche is an all-in-one tool that will save you countless hours of researching high margin products. It offers you the data of more than 100 million AliExpress products and 25 million Shopify products. Besides, you can easily spy on competitors to get all the details of their ad campaigns. What makes this tool stand out from the rest is its AI algorithm which makes the results highly accurate.
So if you need to do product research like a pro, definitely try this out. Get the free 3-day trial here!
Let's get a quick tour of how the tool works.
Step 1: From the homepage, click Niches > Dropshipping niches.
You'll see a list of recommended niches based on our AI algorithm with information such as price, cost, profit, and post time.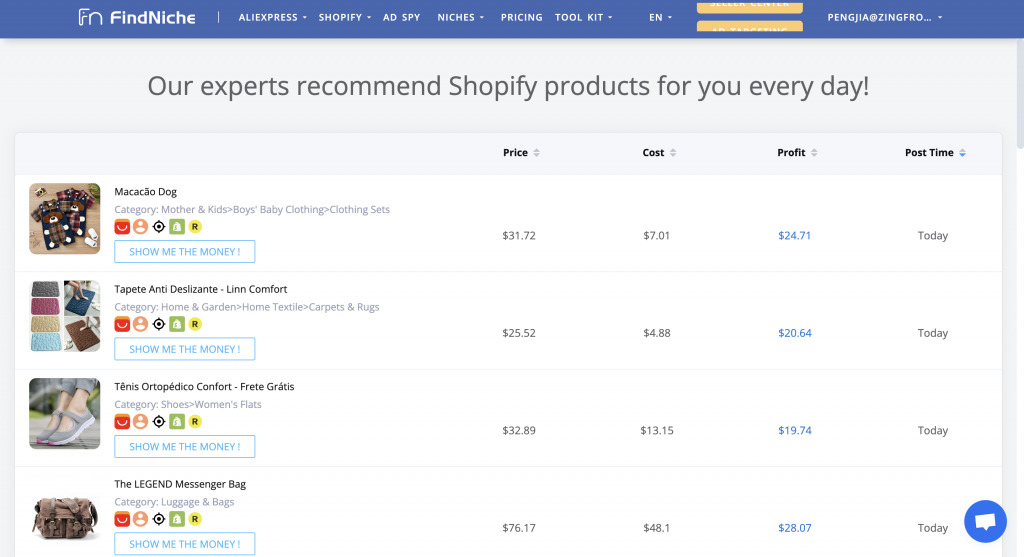 Step 2: Scroll down the list to choose a potential item. Click Show me the money button to check more details on this item.
For example, in this case, we choose the bubble slides because this item has low cost ($35), which is a perfect item for impulse buy. The estimated profit is $22.17, meaning a high-margin product.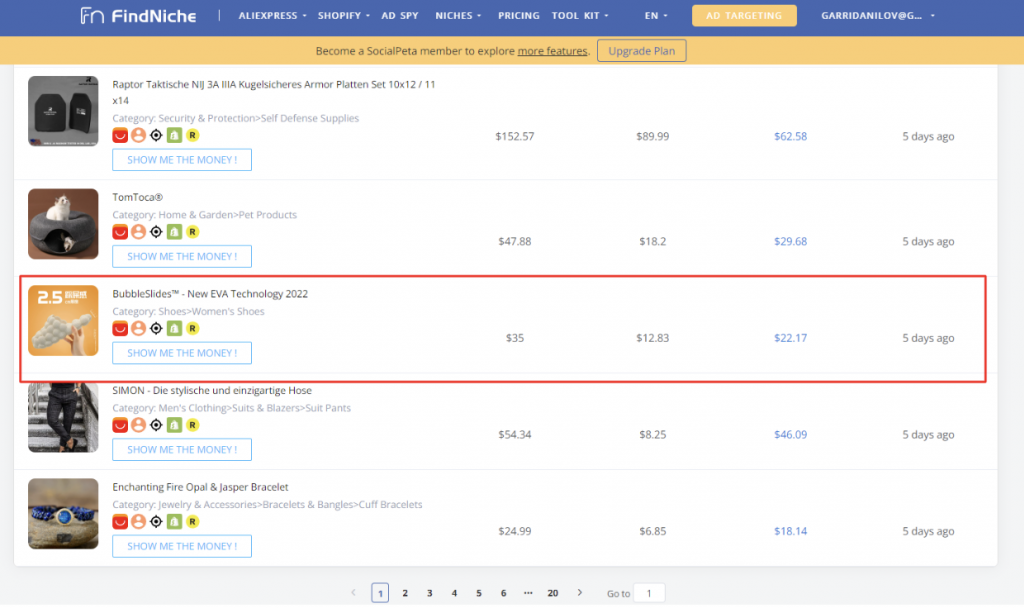 Step 3: Check the product overview.
After the pop up appears, you can find more info about this product such as competitor, best AliExpress supplier, and Engagement.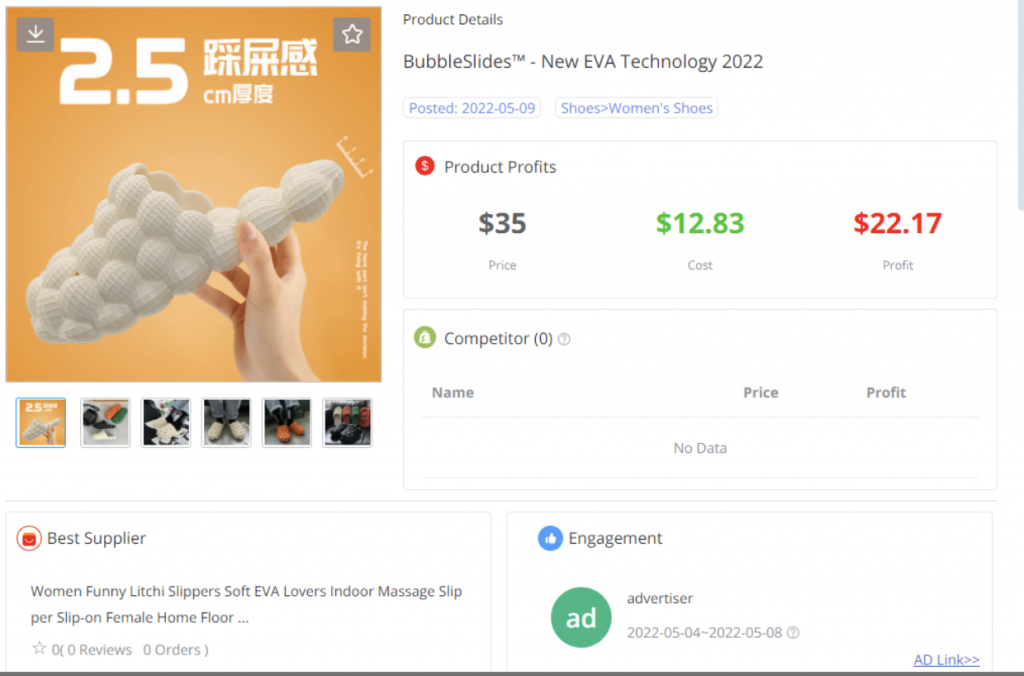 ---
Find Niches, Multiply Your Sales!
Uncover the secrets of the winning products that your competitors will never tell you.
Try it for $1!
---
Step 4: Now you may consider this product a good idea because it has nearly zero competitors. But is that really good news? What if the market is so small that nobody even wants to sell this product?
The default setting of Google Trends is Worldwide + Past 12 months. But you can change the geo and time filter to match your intent.
It seems that the demand for slides is quite stable over the last 12 months. A good sign!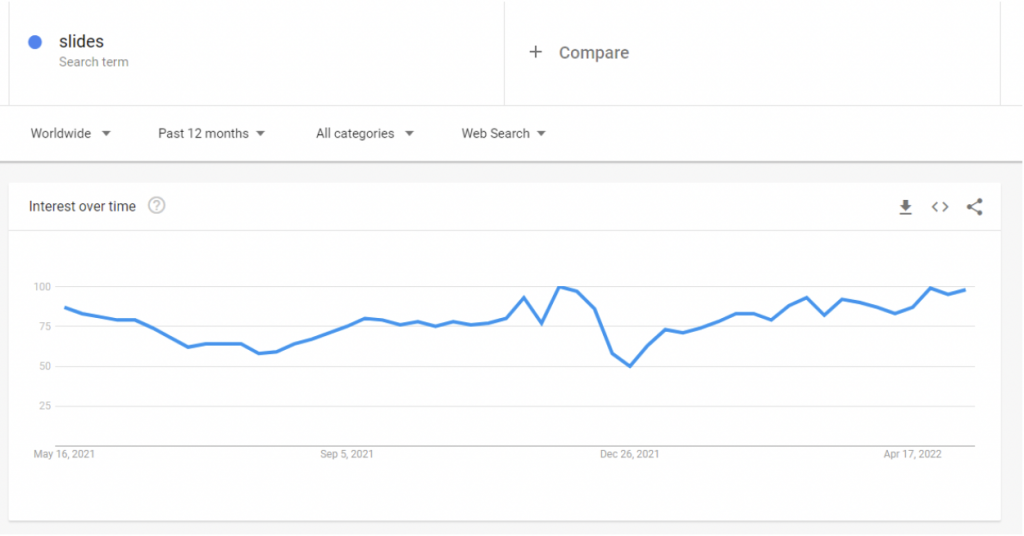 Step 5: Plug the keyword 'slides' into a keyword tool such as SEMrush or Ahrefs to find out the volume, trends, and competition of this item.
For example, we use Ahrefs to find out the extremely high monthly volume of people who are interested in slides.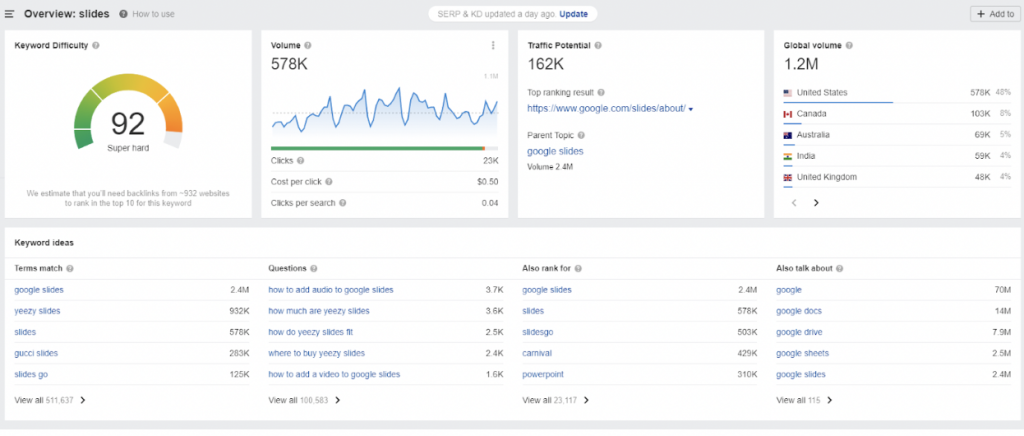 Above are 5 quick steps to do item research. Hope you find them helpful!
23 Most Profitable Products to Sell Online in 2022
Here are top 23 High Margin Products To Sell Online in 2022:
Jewelry
Watches
Skincare products
Makeup and beauty products
Sunglasses
Toys for kids
Women's Apparel
Pet Care Products
Fitness equipment and services
Info Products
Phone Accessories
Fairy Lights
Bamboo Toothbrushes
Aromatherapy Purifiers
Needlecraft Patterns
Kitchenware Products
Socks
Home Office Products
Fitness Tracker
Wall Tapestry
Unisex All-Over-Print (AOP) Clothing
Face Masks
Mugs
Jewelry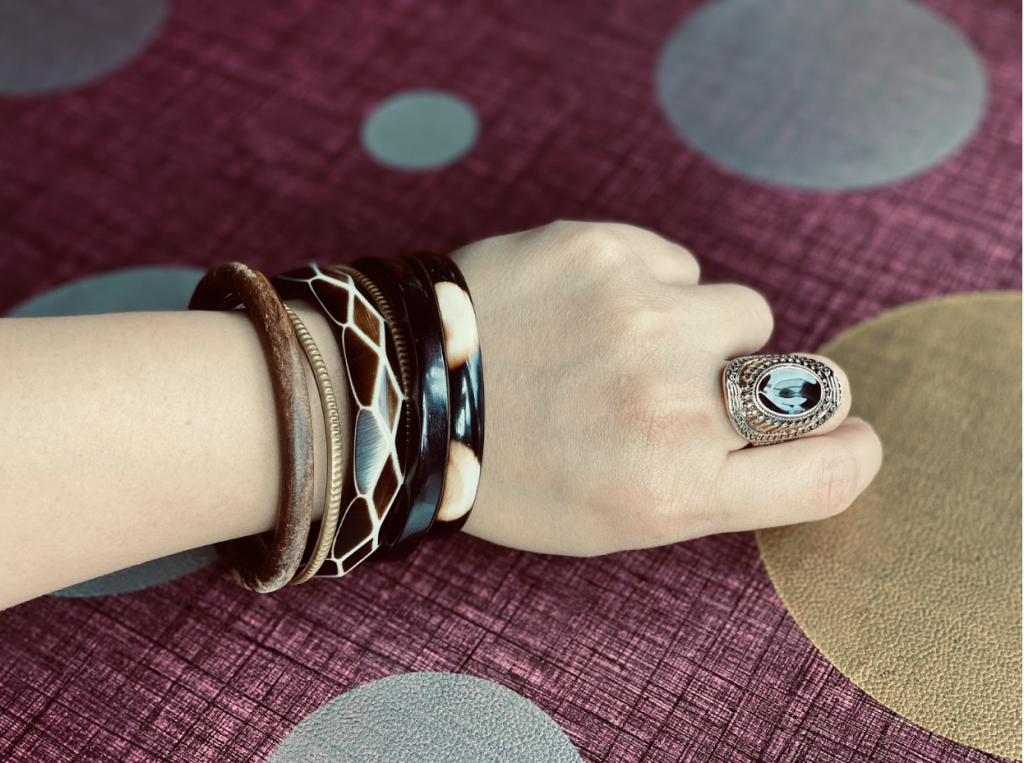 When it comes to profitability, jewelry is one of the most popular products on the market for years. Selling jewelry gives business people a big chance to increase their profit margins. If you can choose a good supplier, you could consider markup the prices by up to 100%, which is the reason why jewelry remains one of the best high-margin products. It also gives you more benefits because there's always someone to buy jewelry for or a special event that needs a special piece. Besides, jewelry is easy to store and ship, keeping your overheads low and increasing your profit margins further.
Watches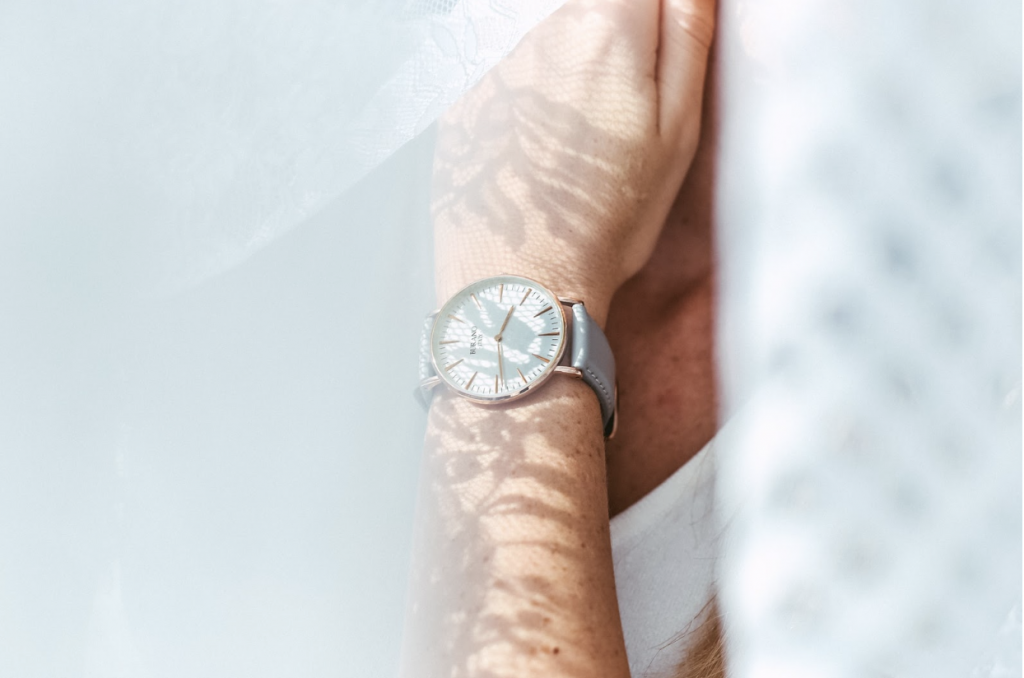 The main reason that makes watches high-margin products is because there are many attractive options available. Nowadays, watches are more than telling time, it is attractive timepieces for customers. Multiple categories and sub-niches of watches such as smartwatches, outdoor watches or analog watches that you can explore. No seasonality limits for selling watches but the demand will increase considerably around holidays such as Christmas and Valentine's Day because watches are one of the best gifts for everyone.
Skincare products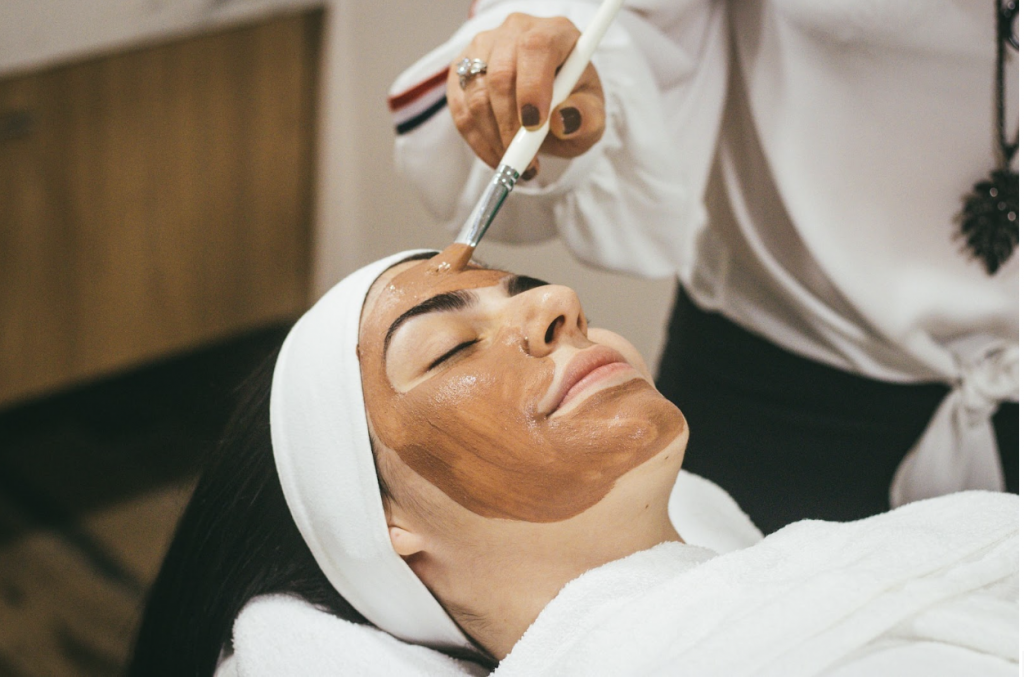 Skincare products are becoming super popular because people are more and more interested in taking care of their aesthetic health. Although the skincare industry is a platitude, it still potential to become a huge market. Makeup products have been one of the most popular products, according to Google Trends data. These days, customers are paying more attention to less harmful products, which is why skincare items are so common.
Makeup and beauty products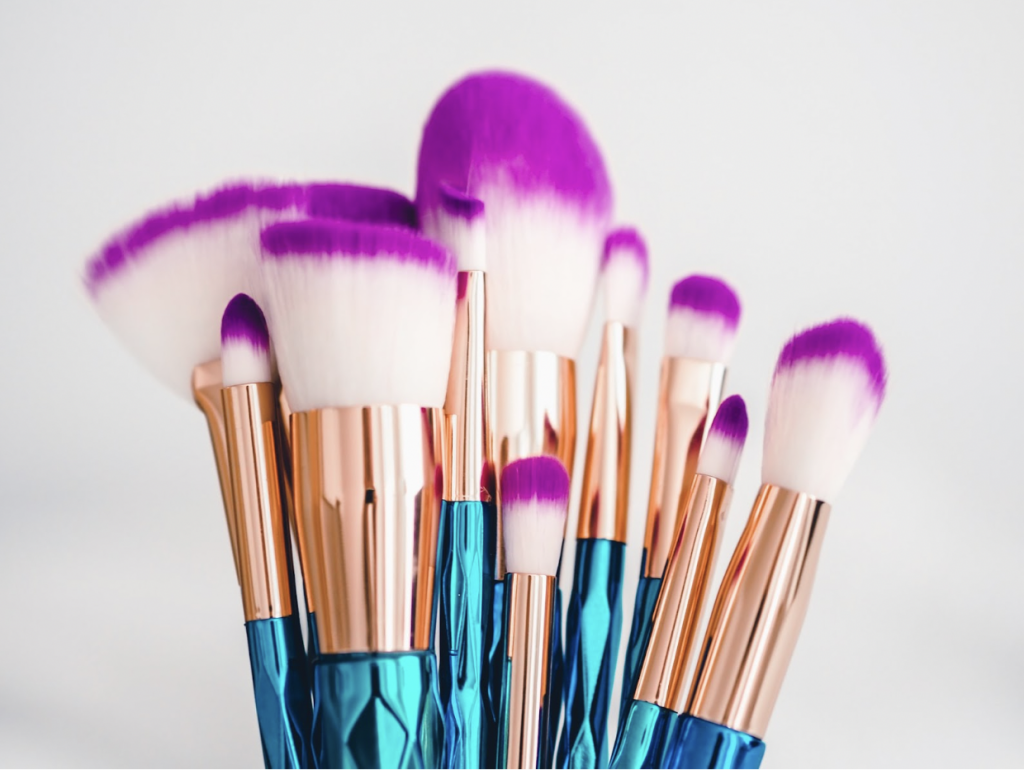 The highest margin products in the beauty field are make-up, skincare, nail supplies, and fragrance. There are many suppliers and manufacturers for you to find a great wholesale price. This product is usually easy to display as well as market to customers. The beauty industry is also a large industry where you can find various niches such as hair, skin, nails, and natural products,... helping you to choose outstanding products from the competition.
Sunglasses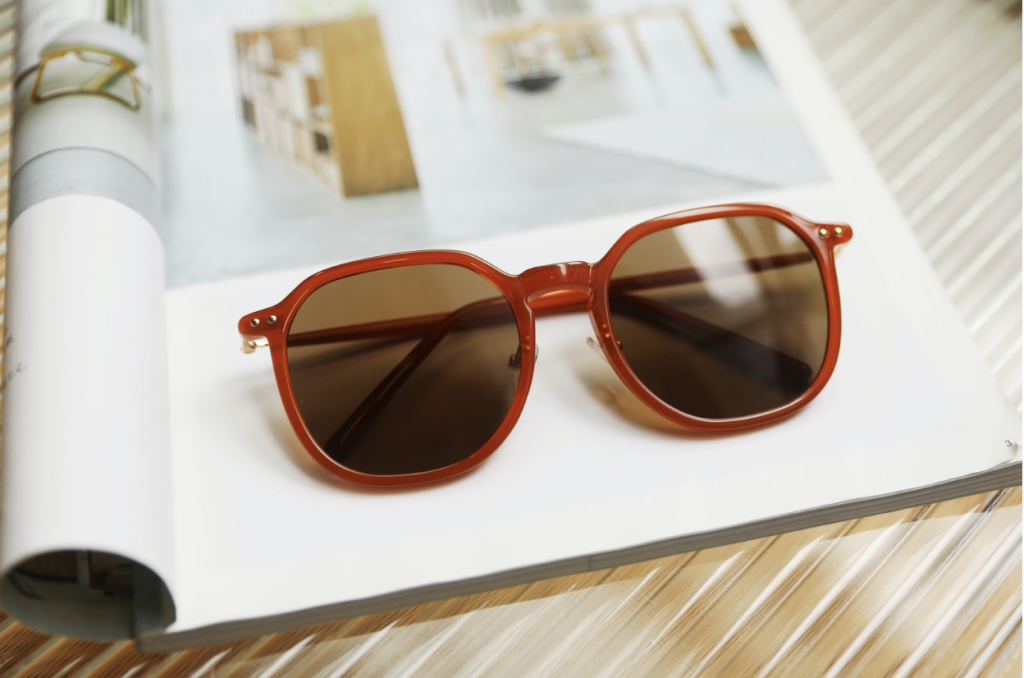 The sun never stops shining somewhere, even when you are in the deep depth of winter. Sunglasses, therefore, becomes a great high-profit product option. Whether it's a customer living in sunny and hot weather or someone planning to go on vacation, there is always the need to find stylish sunglasses. You can get a great price for your products if you find an ideal supplier. In addition, many merchants also consider using a dropshipping supplier to remove all the hassle of storage and shipping.
Toys for Kids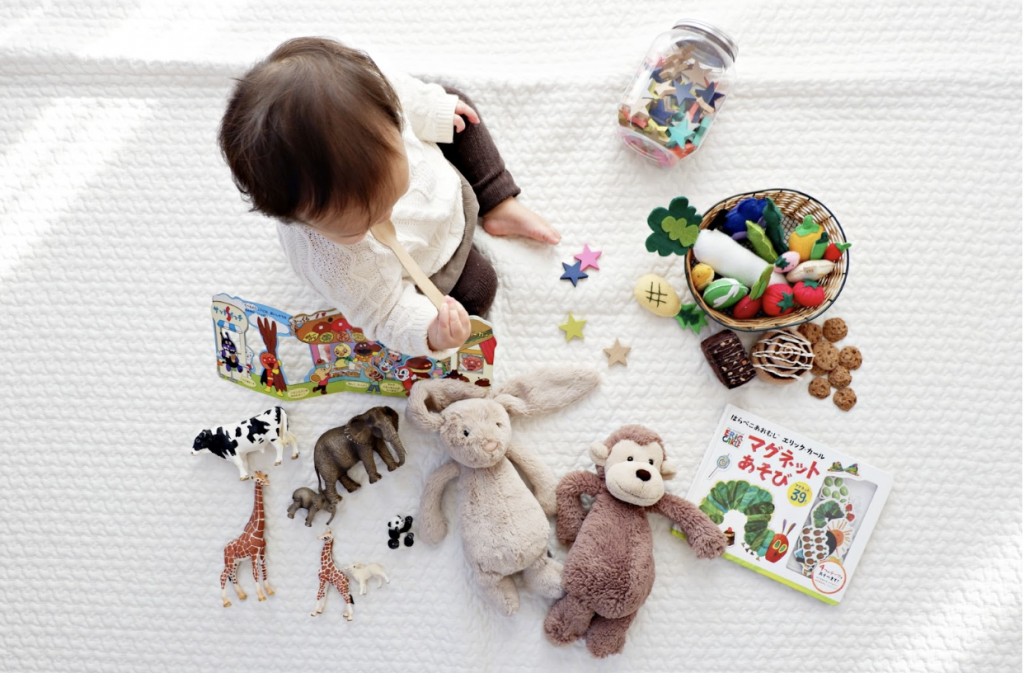 On birthdays and special achievements throughout the year, parents will rarely hesitate to buy toys for their kids. In fact, you will expect to boost your margin when the Christmas season begins, but if you have the best toy options, you will still ramp up your profit all year round because there are always reasons for parents to buy toys for their kids. This industry is really competitive, so make sure that you have the highest quality product standards
Women's Apparel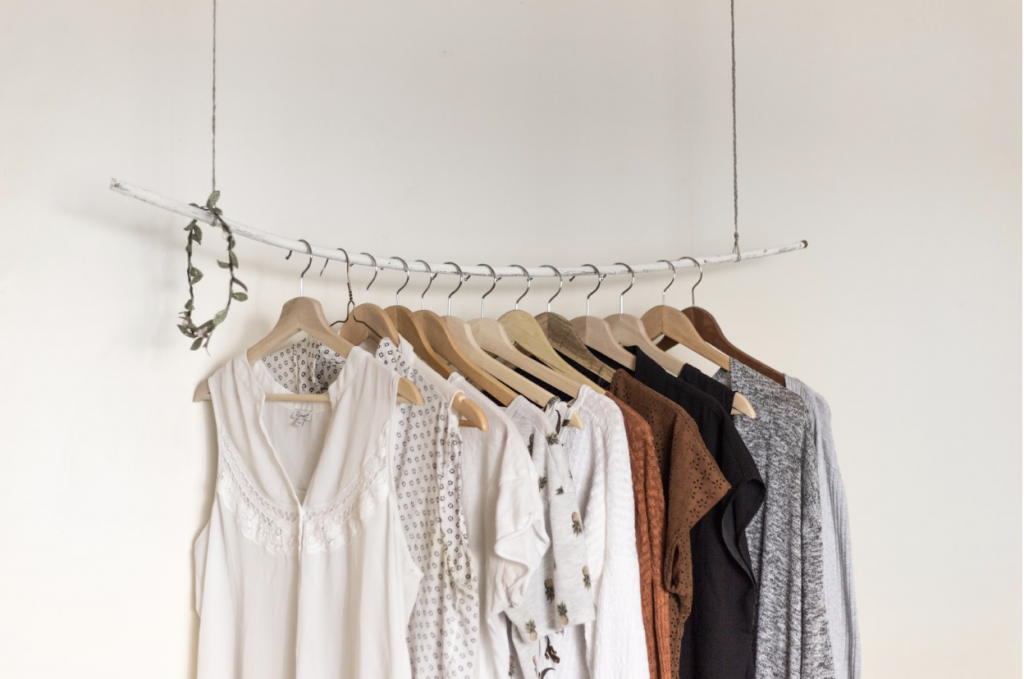 Every online retailer has been thinking of clothing-related business. Women always have more demand for buying clothing than men because women tend to change their clothes more frequently and don't want to put on one piece of apparel many times, which explains why this industry has become so attractive to business people. However, when you enter the competition among thousands of stores for apparel retailers, ensure to pick a suitable niche to meet the consistent demand, such as sports apparel or designer lingerie.
Pet Care Products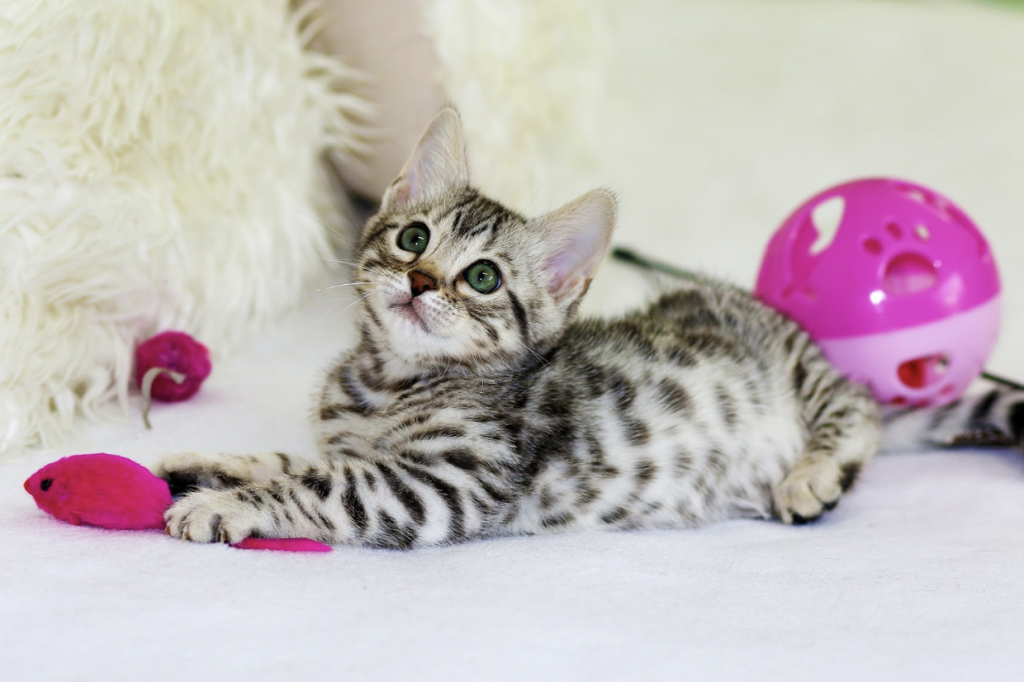 Pet care supplies have their rightful place in the top high-margin products. Indeed, people often consider their pets as family members. The owners are willing to spend a lot of money, from pet snacks to expensive toys and grooming equipment. The average profit margin of pet care products is about 60%, which is a high number and there's no signal that it will reduce in the measurable future.
Fitness Equipment and Services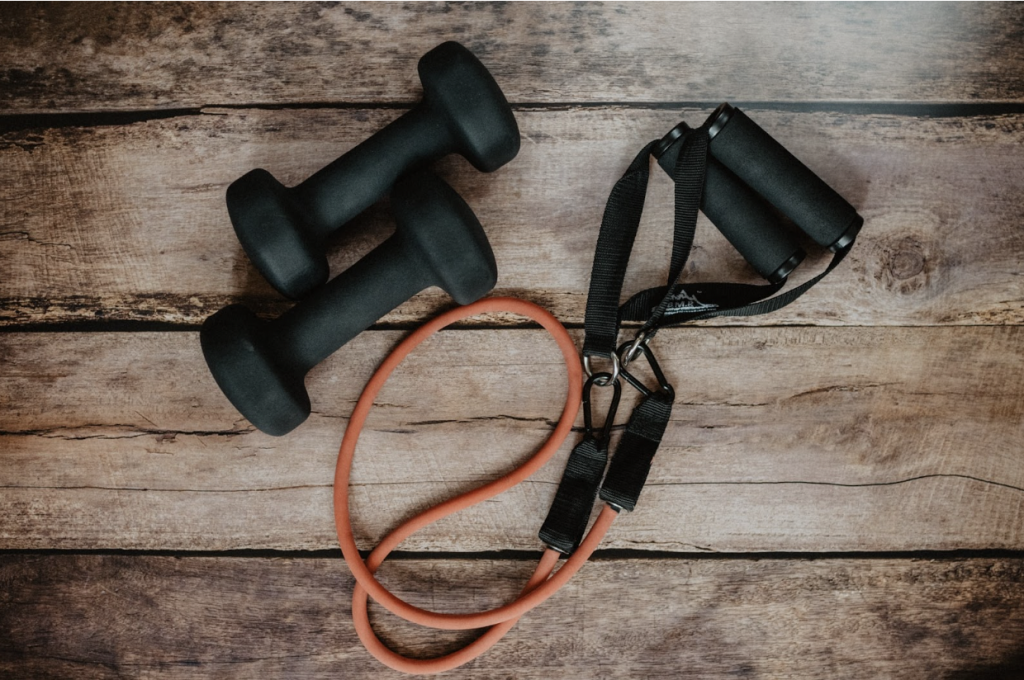 Because of Covid-19, new rules of life for millions of people have changed worldwide. Covid-19 deprive many public places, including fitness centers and gyms, which makes people look for a convenient way to stay active even when they are home. Although there are many sports products that are not easy to ship due to their size, a great number of high-profit margin products are still available to sell such as yoga mats, jump ropes, small barbells, or water bottles.
Info Products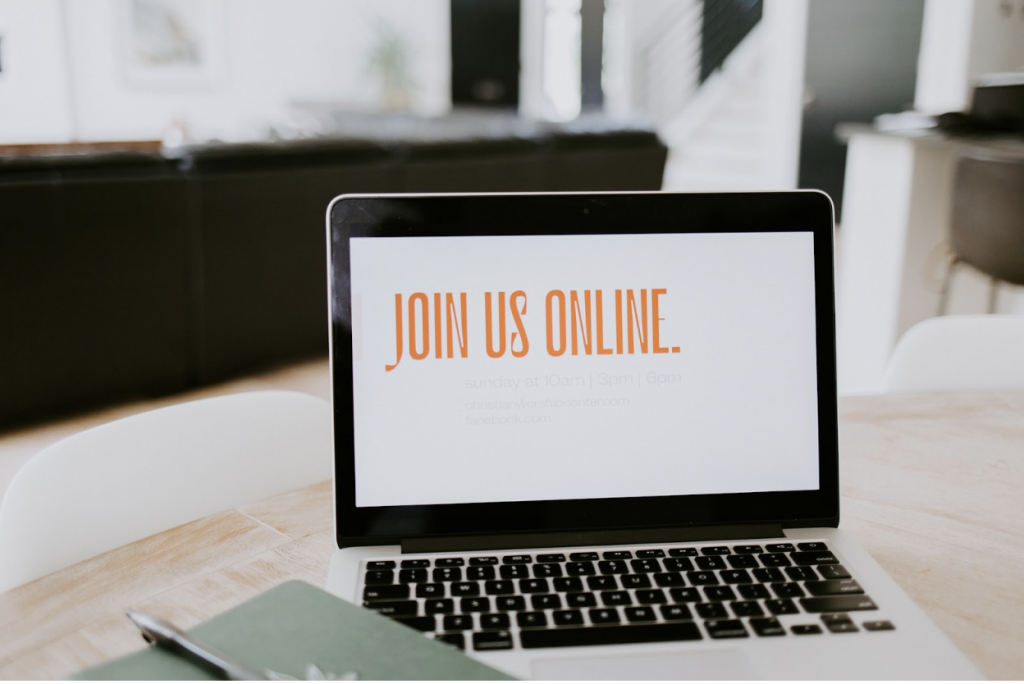 Selling products do not mean only physical things. It also can be information products such as online courses, photo filters, or fitness programs. These products are virtual products with high-margin profit. If you own skill or knowledge that people will be ready to spend money for, you can make a great amount of money by providing an information product. The considerable advantage of the transaction is no shipping need, which makes these types of products incredibly popular in the digital age.
Phone Accessories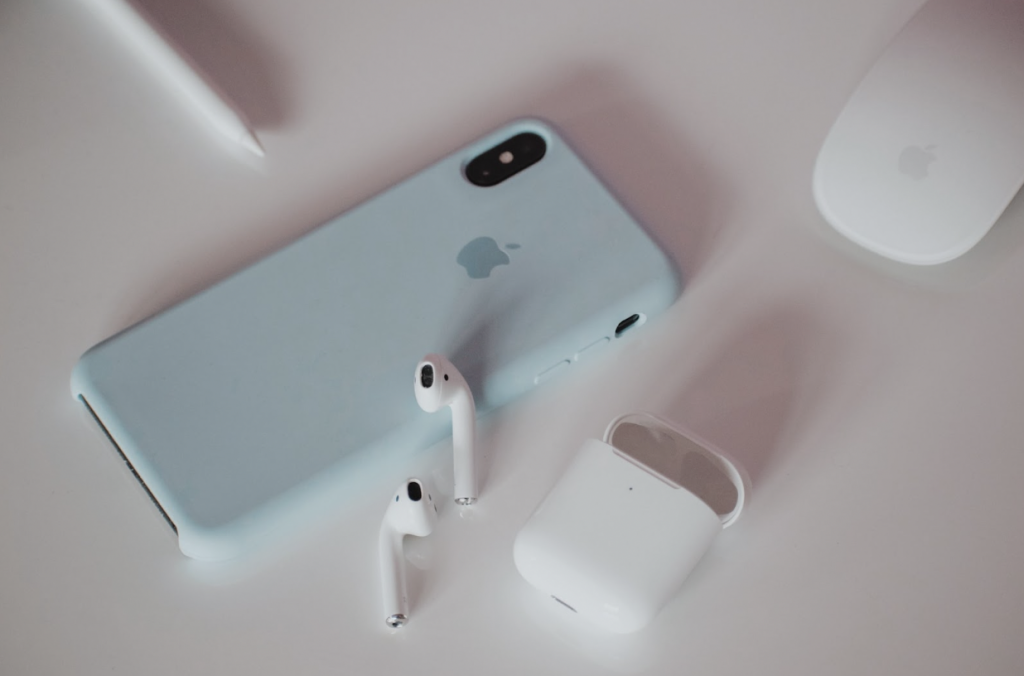 We cannot deny that the time we spend on our smartphones takes many hours per day. Besides, many manufacturers release new models of phone accessories every month. Therefore, there are plenty of opportunities for merchants to sell phone accessories online. There are many sub-niche in phone accessories that retailers can consider, such as cases, earphones, or cleaning equipment. Thanks to the features of phone accessories with small size, shipping will be easy and take lowe-cost.
Fairy Lights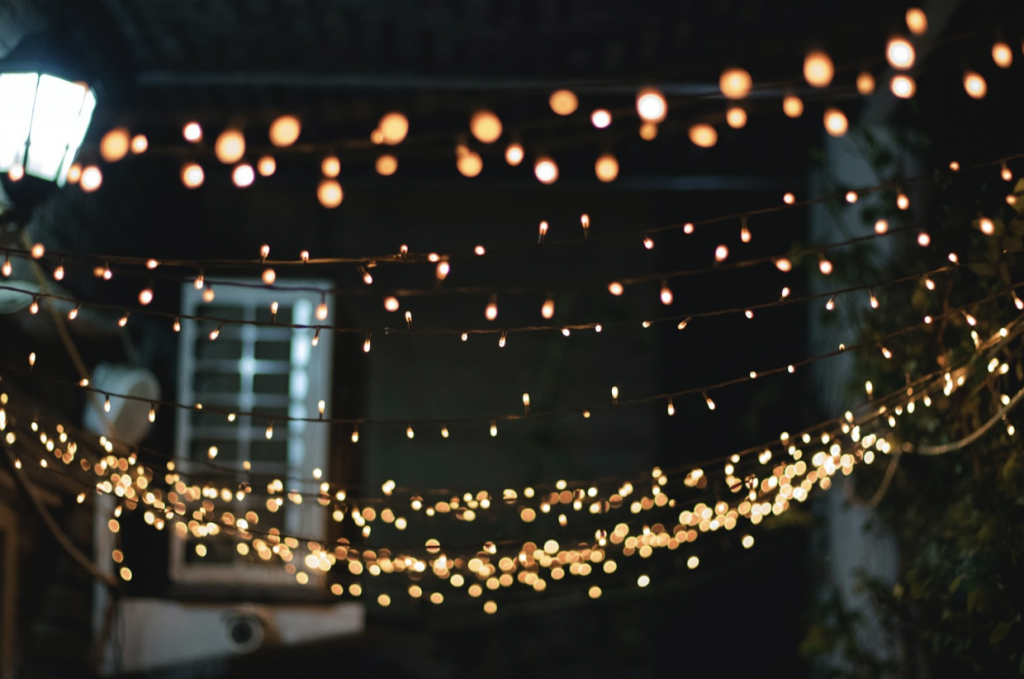 Fairy lights are high margin products that would rarely come to mind. You can use fairy lights for many scenarios, such as your house, coffee shop, pub, or restaurant, which shows that the eCommerce market will not be a limited market. These days, people use light not only for illumination but also for decoration. And we guess that many social media, for instance, Instagram, and Pinterest show that a high number of users tag their pictures with the hashtag #homegoals (including fairy lights). So fairy lights are small items but bring a high-profit margin.
Bamboo Toothbrushes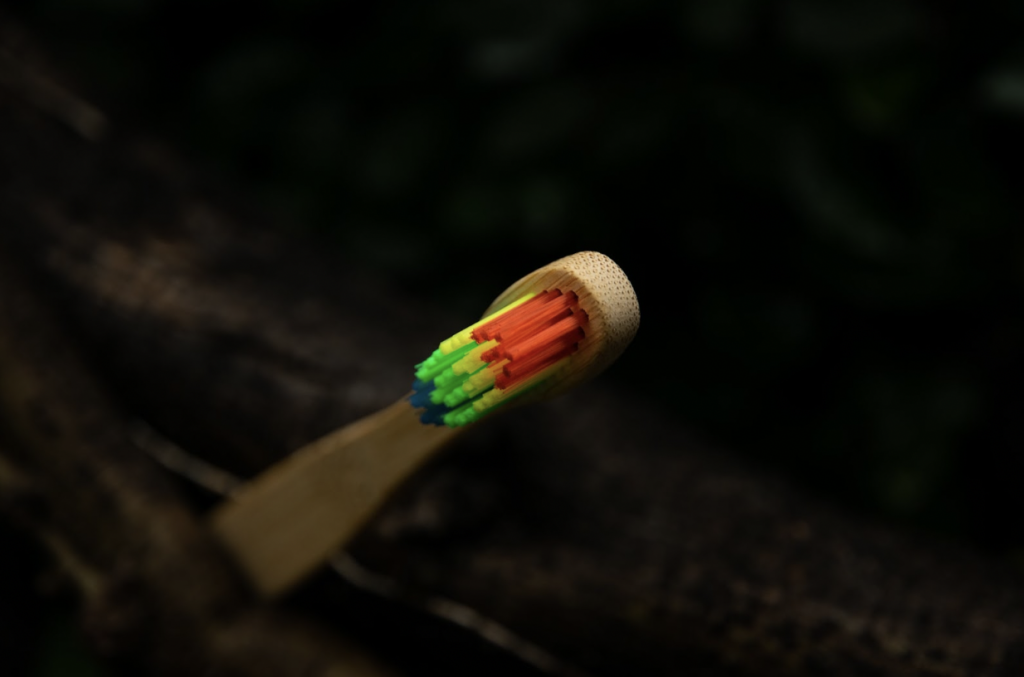 It is never been a better time to go green. Eco-conscious customers are looking for products that come with good green credentials. And bamboo toothbrushes are one of the best high-margin sustainable products that you could sell to them. This type of product is not a trend, and there will always be a market for bamboo toothbrushes. Bamboo toothbrushes are biodegradable and sustainable. They're also easy to source, and lightweight to ship.
Aromatherapy Purifiers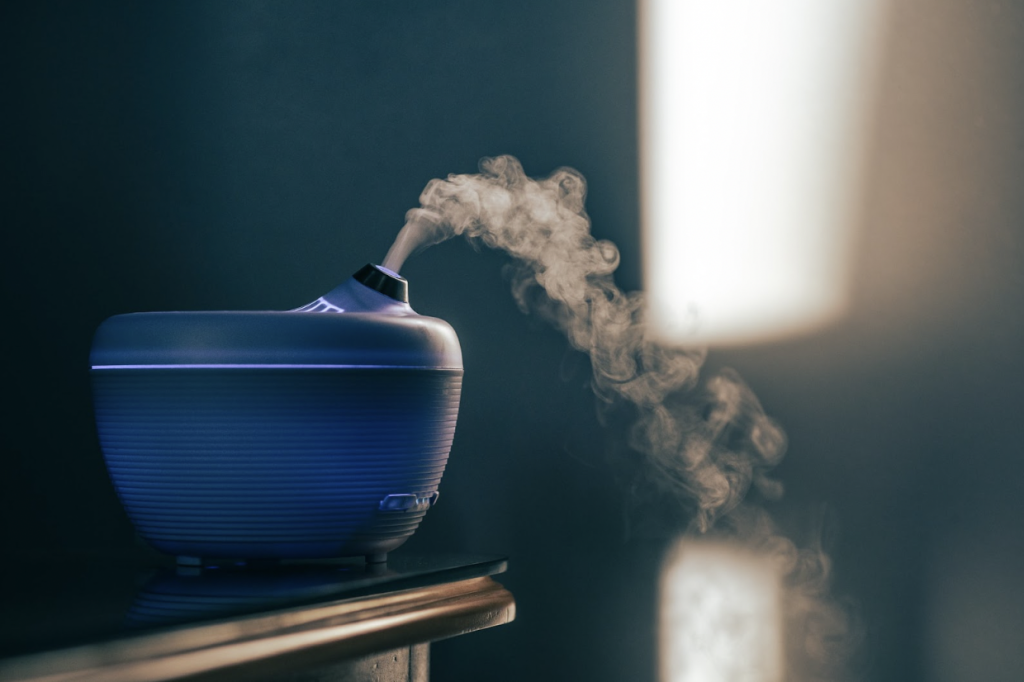 Aromatherapy purifiers are among the greatest high-margin products to sell online because of their increased popularity with customers.
Although there is an increase in demand, there's still a low amount of brands selling them, which is something that you should consider cashing in on. For a good quality version, shoppers are willing to pay from $30 to $100. With this price, your profit margin can be around 60%.
Needlecraft Patterns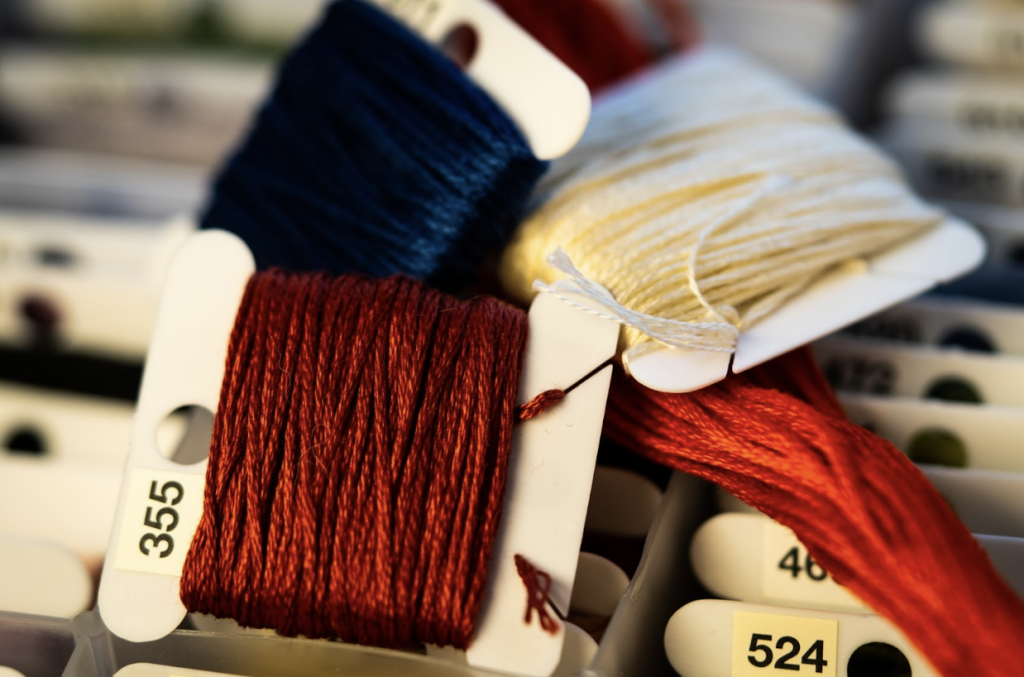 In stressful times, people will tend to do some activities that calm them down, control stress, and keeps their minds in peace. And all kinds of handcraft perfectly help them with it. Sewing activities include needlepoint, embroidery, knitting, tatting, crocheting, etc. Therefore, customers will choose different needlecraft kits to find the ones that satisfy them the most.
Kitchenware Products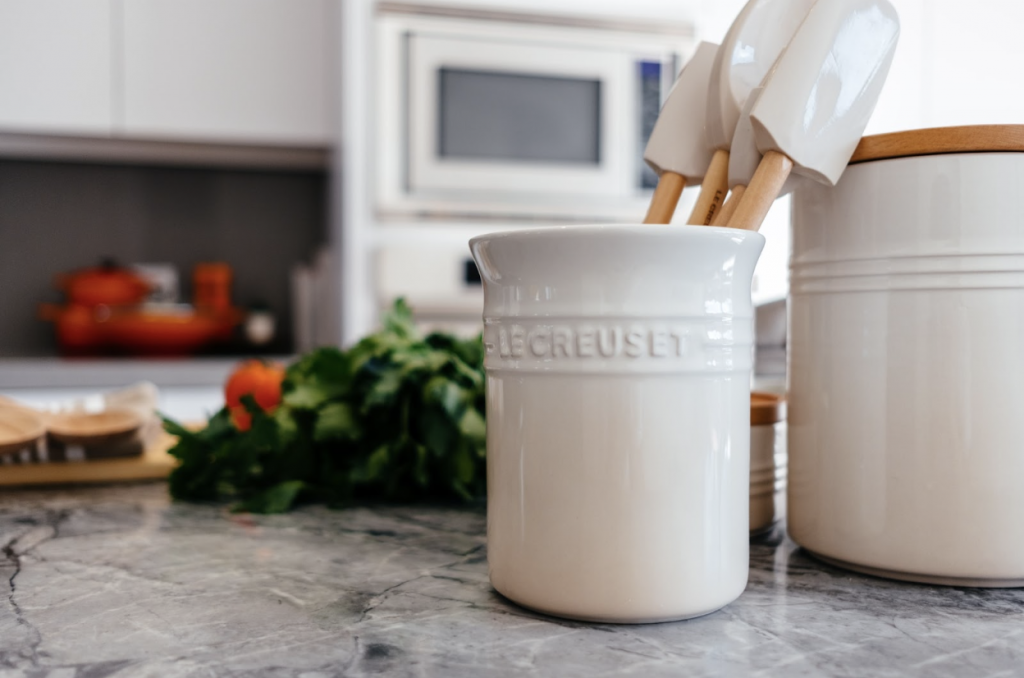 Kitchenware is a huge niche, including tools, cookware, utensil, dishes, and appliances. Therefore, it's a breeze for merchants to look for high-margin products. Storage containers, jar sets, dishes, and knives are popular products to sell online. It mostly has a small size and is easy to pack, but it is fragile and needs to be wrapped carefully if you are considering selling this item.
Socks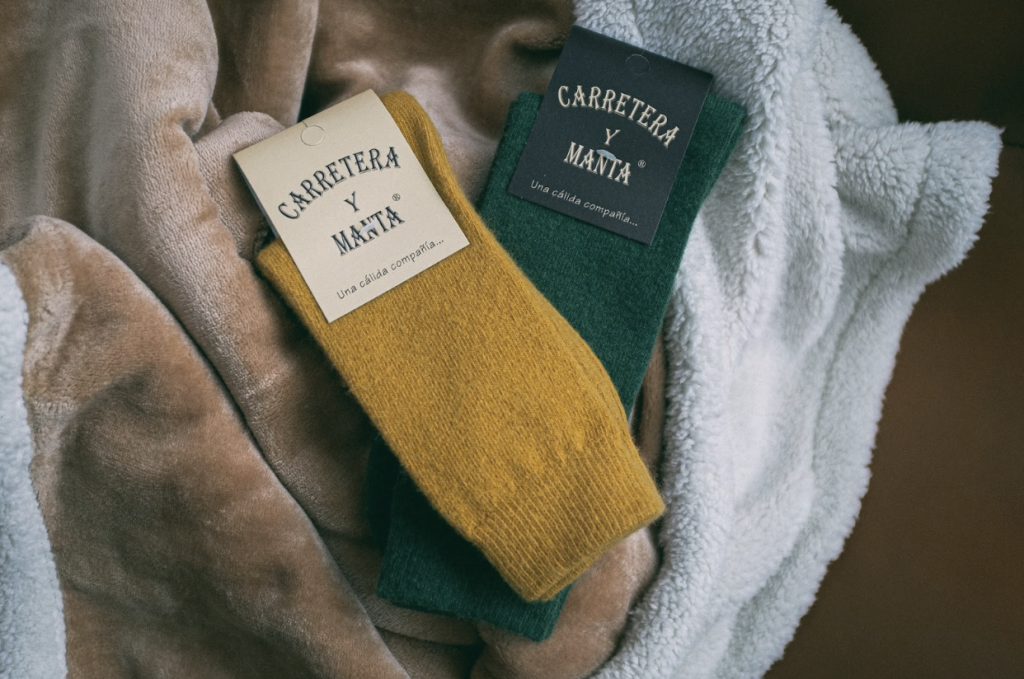 Socks are a consumable item that is needed and used every day, and you can sell them all year round, which is why it's such a potential commodity. There are also many suppliers on the market. You can select one supplier with competitive prices effortlessly. This evergreen niche has become one of the best high-profit dropshipping products for retailers. Socks also come in various materials and designs to suit all styles of users. Moreover, the transportation of socks is also extremely easy and cost-effective
Home Office Products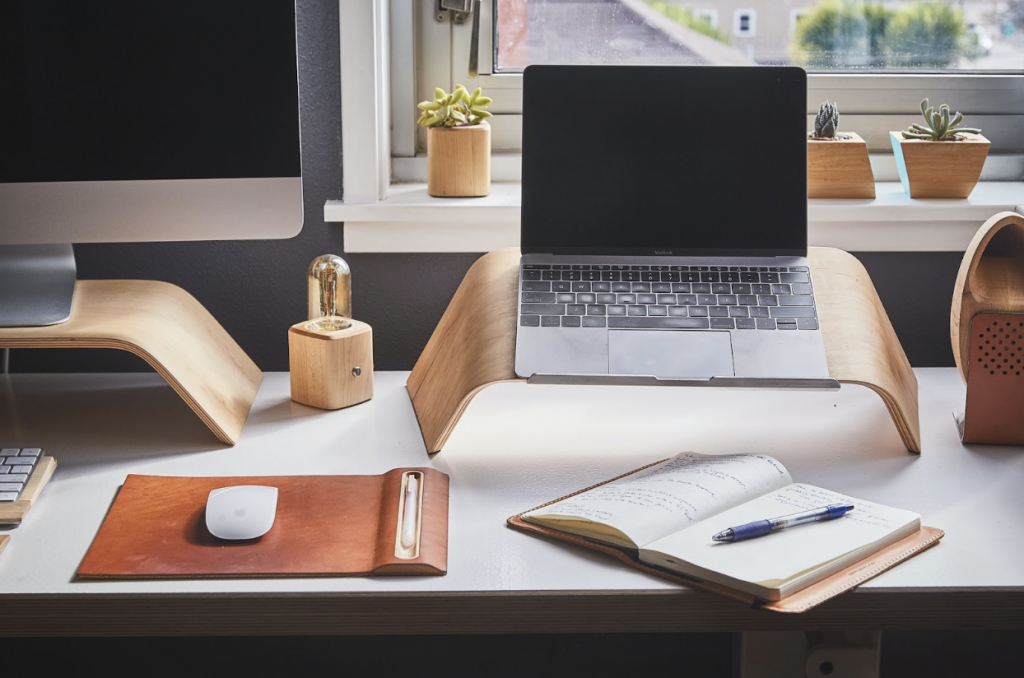 Because of the Covid-19 pandemic, flexible working or working from home is more common than ever. More and more people choose their home to be their office, which means the demand for office supplies is increasing, including ergonomic desks and printer paper. Moreover, many companies offer their staff to work from home and pay for any supplies, so you can mark up the price up to the high profitable point.
Fitness Tracker
Sports enthusiasts use fitness trackers to optimize their workouts. However, this type of product does not belong to sports fans only. Everyone who cares about health also has demands on using it. Moreover, people are increasingly interested in smart electronic products to optimize the effort and time they spend on work or activity. Thanks to the great demand, fitness trackers have become one of the highest-margin products to sell.
Wall Tapestry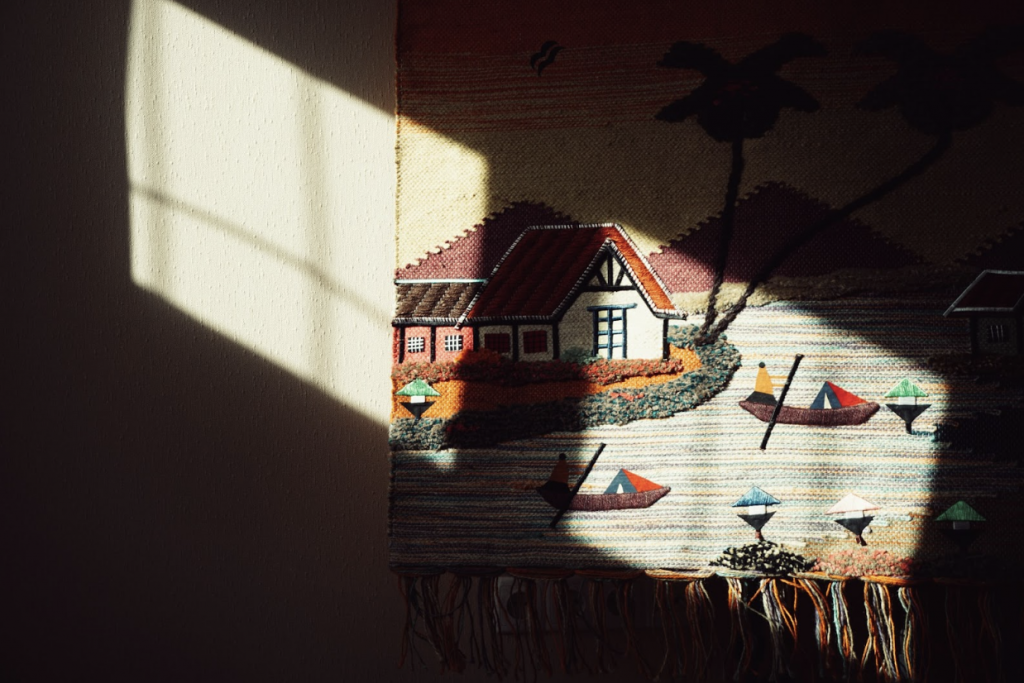 In the past, many people thought that wall tapestry was only for mandala lovers, so why did this seemingly antique product become a highly profitable product? This product does not stop at Mandala motifs. It is an art. Wall tapestry needs are on an upward trend and sold at great prices, which is expected the news to any seller planning to add them to their store. Many suppliers provide wall tapestry with a low base cost and high quality, so you can consider selling this product.
Unisex All-Over-Print (AOP) Clothing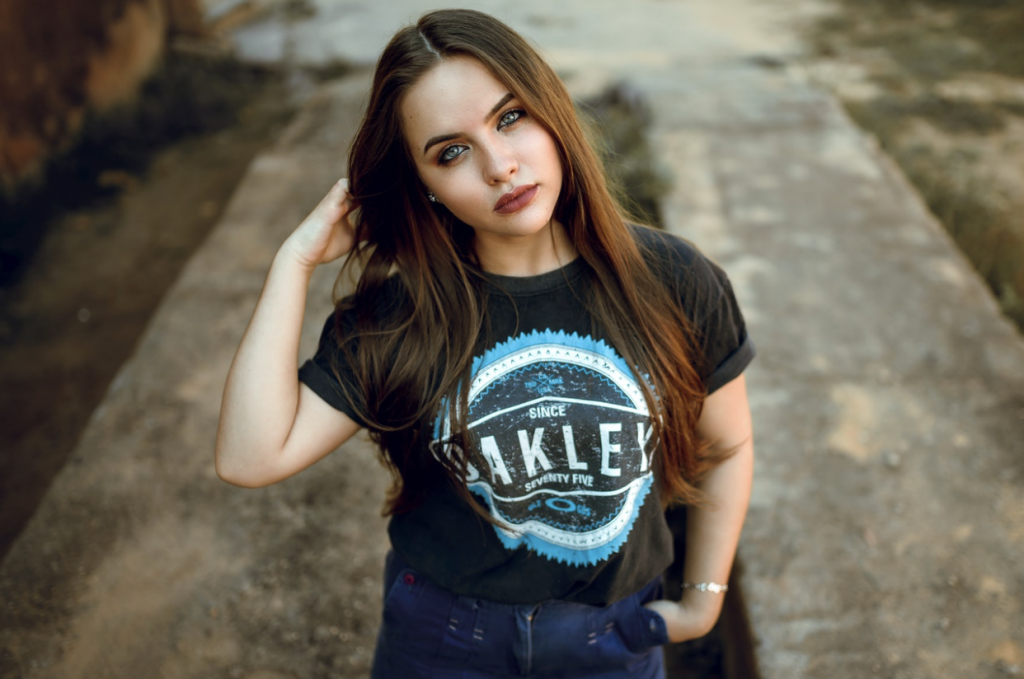 Nowadays, it is the age of breaking gender norms. Therefore, more unisex clothing is sold. This product is aimed at clothing with more inclusive and fewer gender norms, including hoodies, sweatshirts, tank tops, t-shirts, and pants. The unisex clothing trend has been determined as "fashion-forward" with a stable increase in demand in the past few years.
Face Masks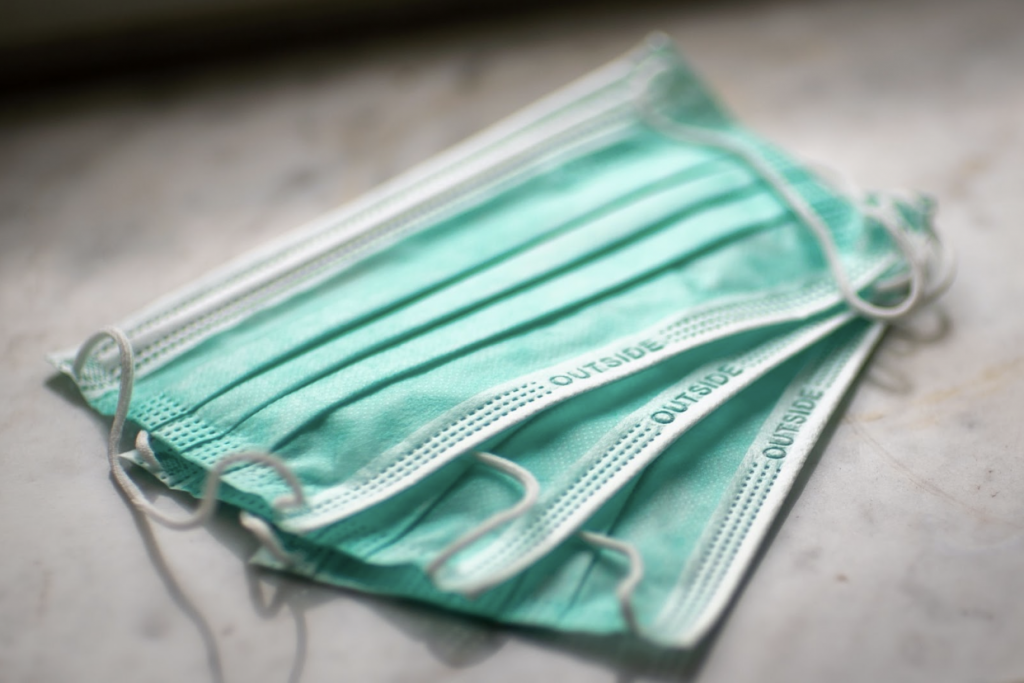 In 2022, it is not surprising that masks are a popular product due to the increased awareness of wearing masks after the Covid-19 pandemic. Although compared to the product's price, many people think that this is not a high-margin product. However, you can actually increase the value of your product by improving its design and quality. Moreover, people who buy this item often buy in packages (from 3 to 10 items).
Mugs
Mugs are not only a consumer product but also a product that is used a lot as a gift. Demand for this product will increase sharply during holidays like Christmas. Moreover, many customers love to collect beautiful mugs to decorate their homes. Therefore, it is understandable that this product has become an extremely popular product with high-margin profit.
Sum up
You have discovered more than 20 high-margin products that you can add to your online store. However, just having all of these products won't make your store successful with high profit earned because it's essential to create an eye-catching shopfront and a marketing strategy. If you combine the right products with these efforts, your business will definitely succeed in the near future.
Find Niches, Multiply Your Sales!
Uncover the secrets of the winning products that your competitors will never tell you.
Try it for $1!