AliExpress Dropshipping Center: The Complete User Guide in 2021 – FindNiche
There is no doubt that Dropshipping is the perfect way to get started in e-commerce, especially when your budget is tight.
Even better, AliExpress' Dropshipping center makes it more interesting and profitable.
Current statistics predict that by 2025, the market valuation of the Dropshipping industry will reach 557.9 billion U.S. dollars, which makes it even more interesting.
AliExpress, launched by Alibaba Group in 2010, is a vibrant market with a wide range of products and more than 60 million active buyers.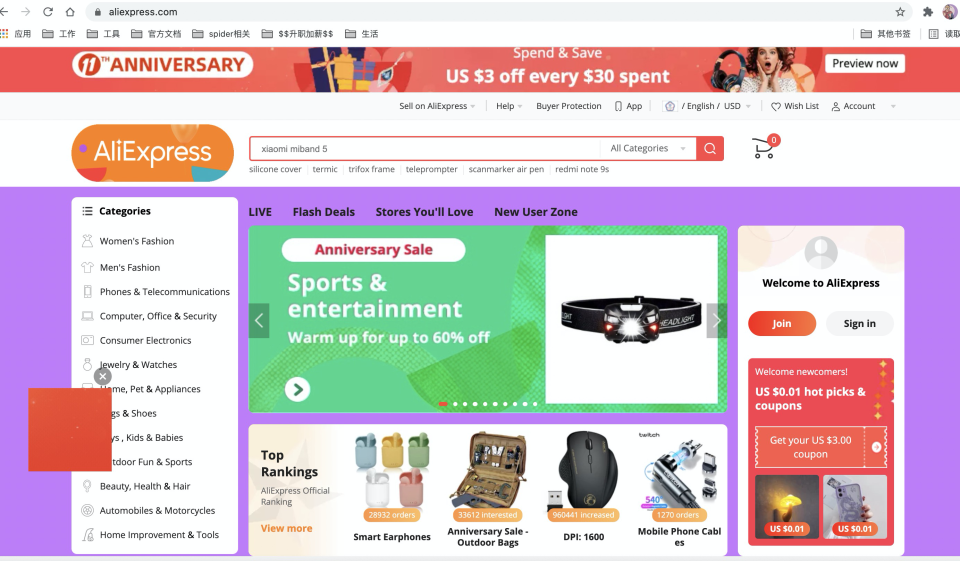 The platform facilitates small businesses to sell products to customers around the world, and almost all the products that can be seen on the website can be sold.
Product prices are very competitive because most sellers on the platform are overseas manufacturers, however, this makes AliExpress a perfect platform to source Dropshipping products at an absurdly low price because of its competitive nature.
1.What is the AliExpress dropshipping center?
AliExpress Dropshipping center is a product analysis tool that allows you to find award-winning products through the AliExpress website.
This same tool is also called AliExpress booster, and it is mainly created for drop shippers and users who order products in large quantities.
Its purpose is to provide these users with the best products on AliExpress, so that they can continue to receive more orders.
With this tool, you can do a lot of research on your products; you can find popular products using several filters, such as: product keywords, shipping conditions, product videos, delivery time and more...
So basically, AliExpress' Dropshipping center focuses on two functions, including hot-selling products and product analysis.
2.How does AliExpress DropshippingCenter work?
This tool was created for Dropshipper that uses AliExpress to find unique products, and it also provides better advantages based on your Dropshipping level.
So the more you use, the more discount you get. But its main feature is the best-selling products and product analysis.
Alibaba AliExpress Hot Products
More competitive product tools are the main function, giving you many choices when looking for the perfect product to sell.
You can use the available filter option on the platform to search for the correct product to sell.

If you are a fan of a niche product, you can search for more competitive products in the selected niche and will provide you with the best-selling products in that category.
Search filters make it easy to narrow your product search to exactly what you want, they include the following:
Location
This filter allows you to search for products based on the location of the supplier and where you wish to ship the product.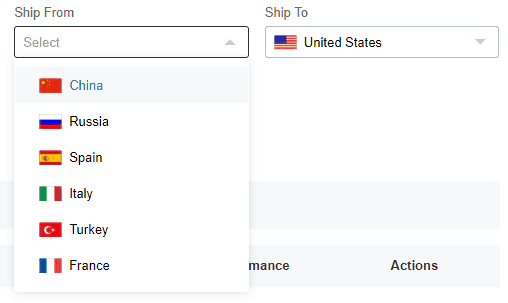 Therefore, if your target market is in France, you can choose to purchase products from French suppliers, which can reduce transportation costs and increase delivery time.
Currently, you can ship from China, Russia, Spain, Italy, Turkey and France.
Exclusive DS price
This search filter allows you to search for products with exclusive discount prices. Such products are much cheaper than normal prices.
However, the price varies according to your Dropshipping level. This means that the more order history you have on the platform, the cheaper products you can get.
Product sponsorship
This search category shows the best-selling products on AliExpress sponsored by the seller. This will give you an idea of ​​the types of products that sellers promote on the platform.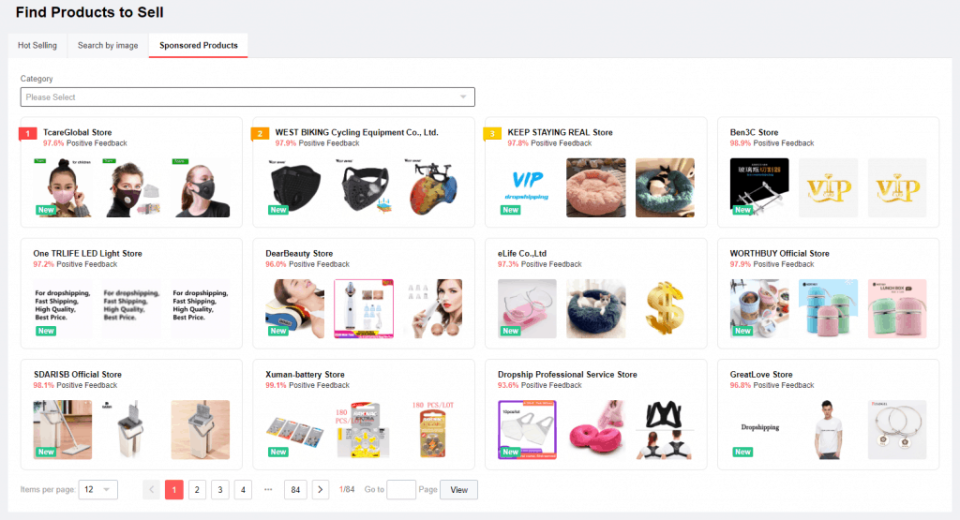 ePacket and free shipping
With this feature, you can use the ePacket shipping option to search for the current best-selling products. These products have faster delivery times and less transportation costs.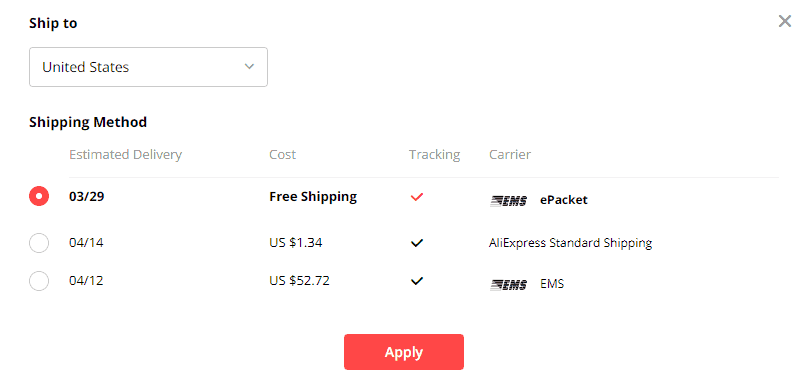 On the other hand, the free shipping option shows that your product has a free shipping option, but usually has a longer delivery time.
Picture Search
Just like Google Images, this search filter allows you to search for products using product images.
Maybe you saw an ad for a product, and you can easily search for it on the page using the product image.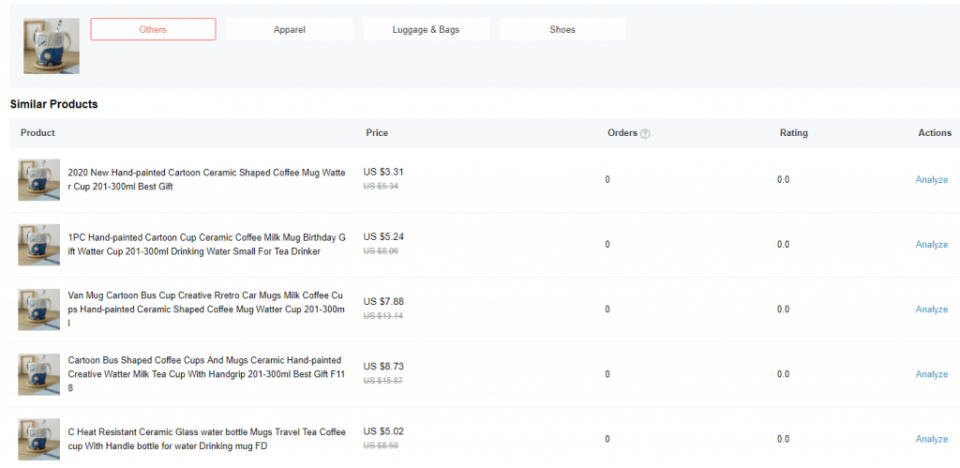 Delivery time
This allows you to use the delivery time of the product to obtain the product. If the product you want can be delivered within 10 to 40 days, then you can use this search filter to find it.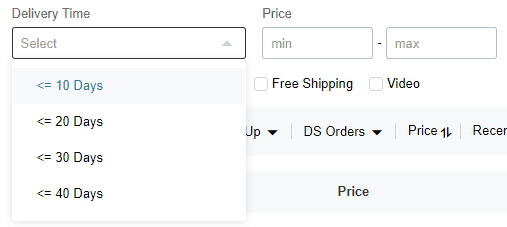 Alibaba AliExpress product analysis
The product analysis tool allows you to analyze a product by entering the product URL on the analysis tab to view all data related to the product.
Just like Google Trends, you can see how good the product has been performing. The data provided includes:
Sales
The sales volume of product analysis is analyzed from the range of 1-100. Therefore, the higher the value of a product, the greater its sales.
Product logistics
If you are obsessed with delivering your products in time, then this is a tool you need to use. This feature allows you to filter out reliable suppliers for product delivery.
How to activate Dropshipping Center on your AliExpress account
AliExpress' Dropshipping booster project can be activated in two ways. If your AliExpress account has processed enough orders, the first one will be 16activated automatically.
If you are just starting, you must manually activate the second option. To do this, simply browse the homepage of the AliExpress Dropshipping center.
But before that, you need to log in to your AliExpress account on the browser you used to register.
After that, accept their terms and agreements and fill in your correct details to activate your account.
Once your account is activated, a new label "Dropshipping center" will be added to your AliExpress account for easy access.
Or visit the Dropshipping center URL of AliExpress to redirect you to your Dropshipping center page.16
3.The best alternative to AliExpress DropshippingCenter -- FindNiche
FindNiche - The best dropshipping product research tool. You can easily find the most profitable dropshipping niches on Top Shopify stores & Aliexpress best sellers. Get insight into your competitors' winning secret.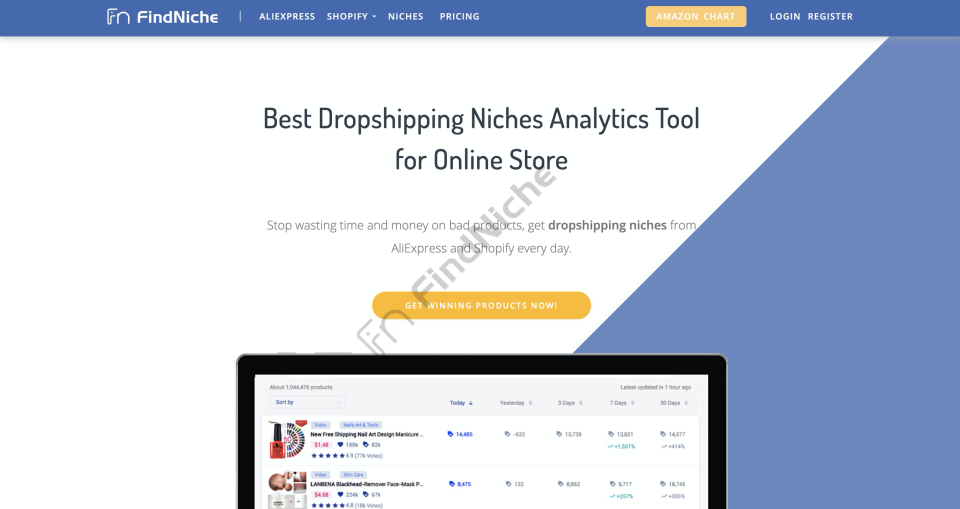 FindNiche will have more filters,We can easily select the products we want.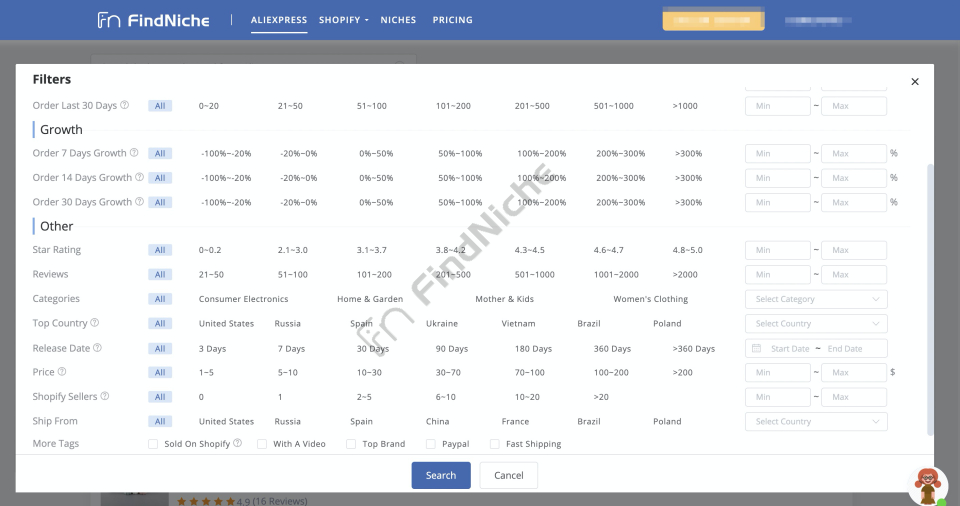 FindNiche can help us easily select the products that are currently undergoing dropshiping, and help us analyze what products are suitable for sale.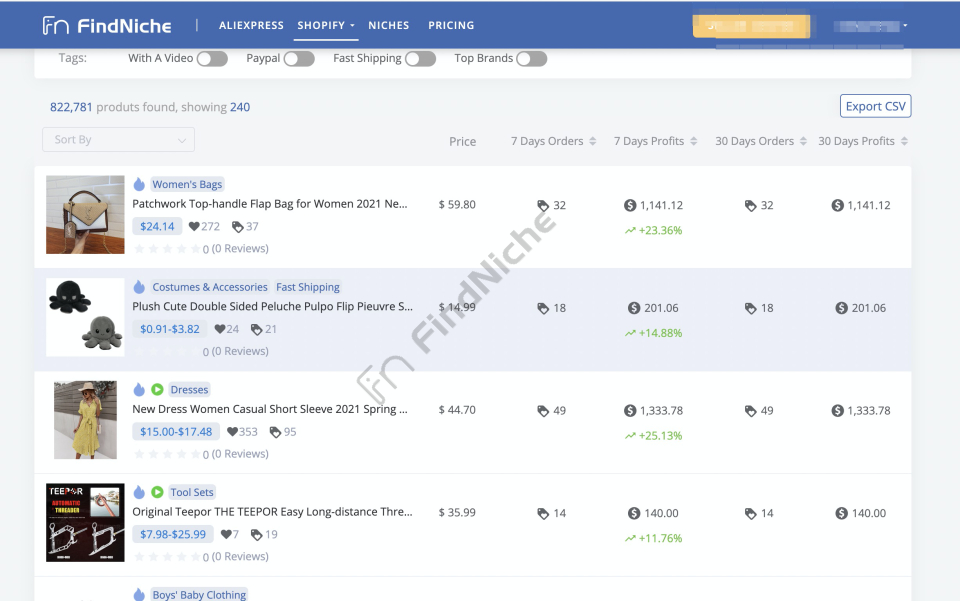 FindNiche will also provide us with detailed information such as the price, collection, profit, top countries and shelf time of the product.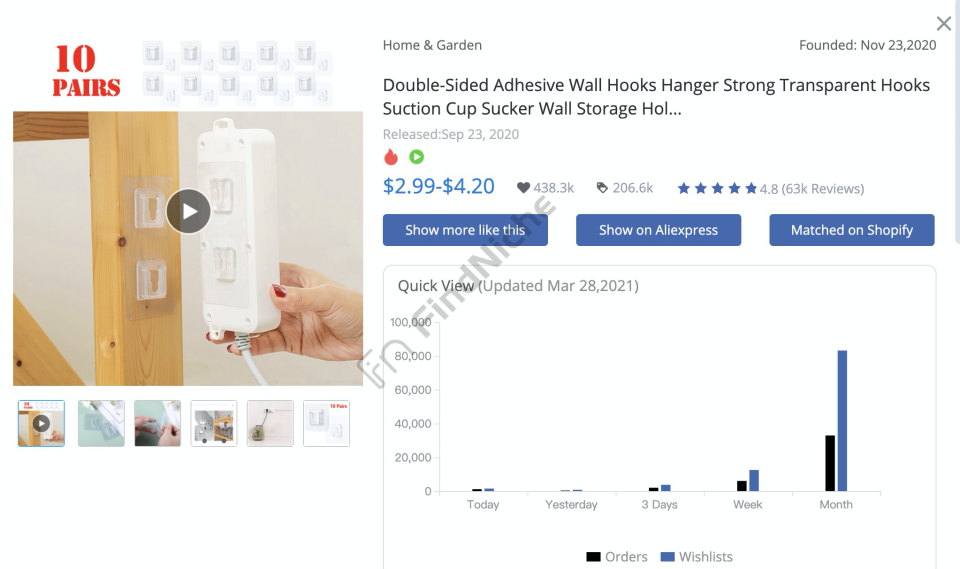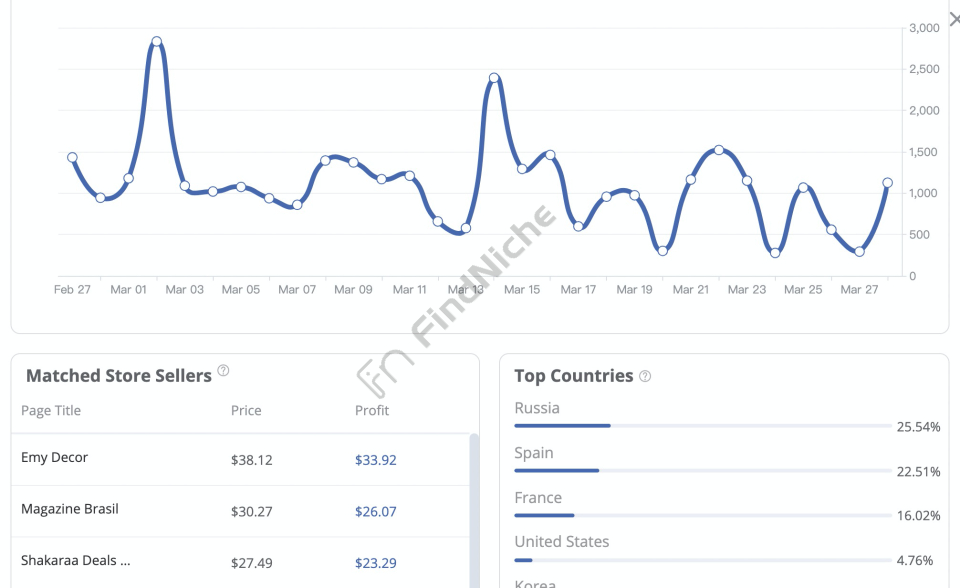 4.Final Words
In addition to the official screening method provided to sellers through AliExpress, Dropshipping Center mainly adds logistics screening methods. When users select products, there is a problem that the screening is not detailed enough. FindNiche is different. It provides up to 16 screening items, which can provide users with a detailed screening experience and also have advertising data! In summary, FindNiche is more suitable for high-quality selection.