Droppoint Vs FindNiche
To start a successful dropshipping business, the first thing that needs to be considered is finding potential winning niches for your dropshipping store. Dropshipping niches finder tools like Droppoint, Ecomhunt, Dropship Spy, FindNiche will help you make the first step easier. This article will compare and contrast two popular dropshipping product research tools, Droppoint and FindNiche, to help you figure out which one is best for your dropshipping business.
Droppoint Review: what is Droppoint and how does it work?
Droppoint is one of the most popular dropshipping solutions among dropshippers. It provides winning AliExpress products analysis (but it's limited) and winning Facebook ads filters. Facebook ad spy feature is more attractive for merchants because they can find some proven product winners here and replicate the success they made.
Droppoint only takes $5 a month, and you can join their affiliate program to earn some extra cash.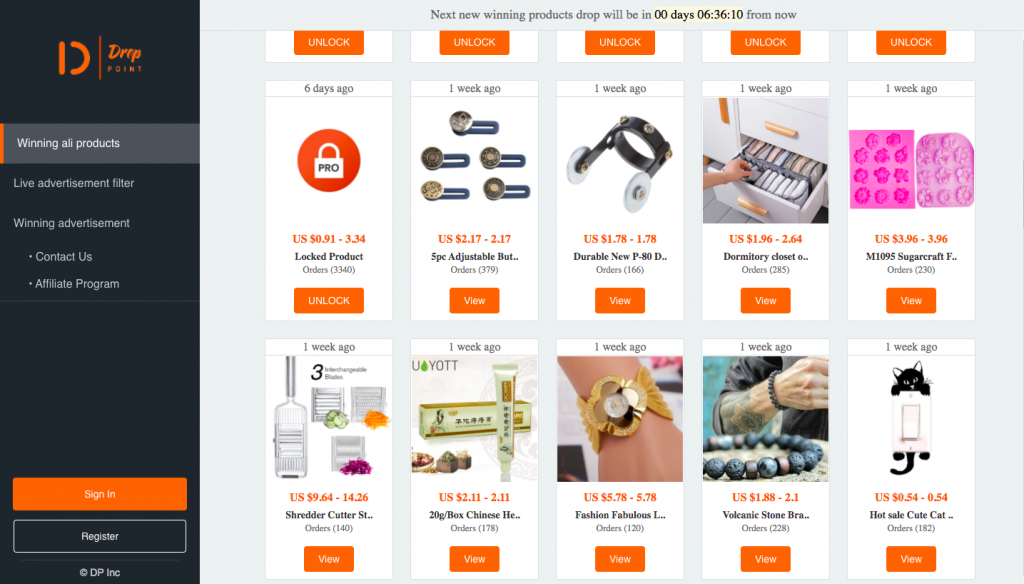 FindNiche Review: what is FindNiche and how does it work?
FindNiche is a dropshipping niches finder tool for AliExpress & Shopify, which gathers detailed information from more than 1,000,000 products, 11,000 niches, and 700,000 Shopify stores. With it, you can easily discover winning and trending products, not popular but high-margin niches. It takes $29 or $59 per month, but trust me, it worth the price! It has a massive product database. With it, you can find almost every winning AliExpress product and multiple analysis indicators regarding each one. You can also find your Shopify competitors that are selling the same product on FindNiche.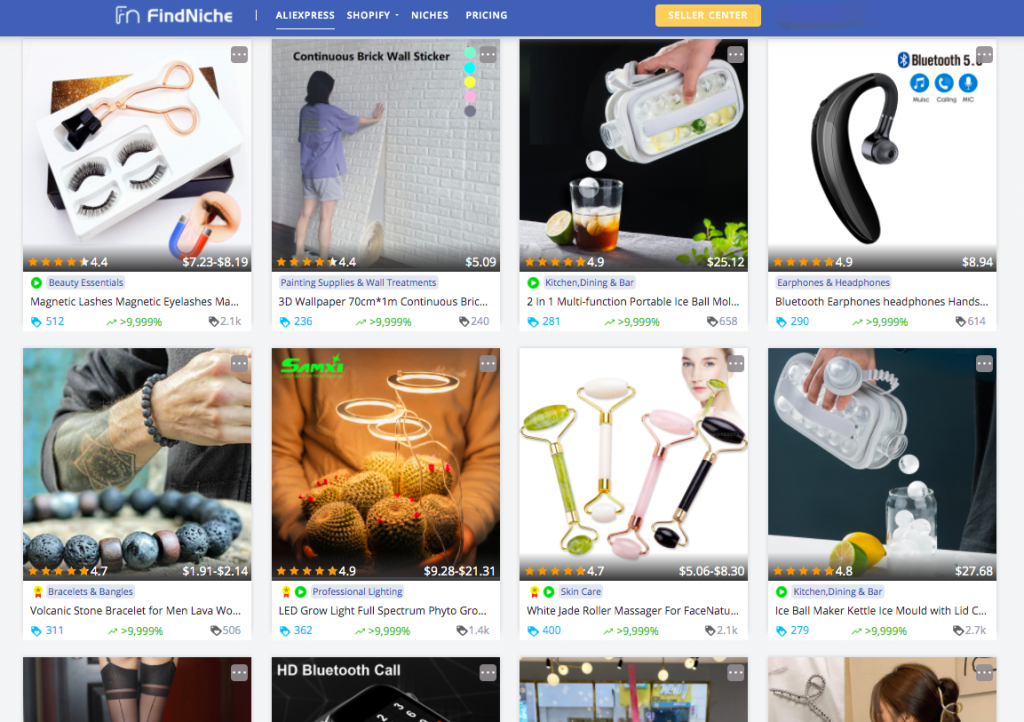 Besides, it provides an affiliate program, if you are versed in promoting dropshipping tools, it's a good opportunity to get some extra benefits.
Droppoint and FindNiche Comparison
| | | |
| --- | --- | --- |
| Features | FindNiche | Droppoint |
| Shopify products | ✅ | ❌ |
| Affiliate program | ✅ | ✅ |
| Winning ali products | ✅ | ✅ |
| Daily update | unlimited | limited |
| Live advertisement filter | ❌ | ✅ |
| Winning ads | ❌ | ✅ |
| Shopify competitors analysis | ✅ | ❌ |
| Products detail | ✅ | ❌ |
| Advanced products filter | ✅ | ❌ |
| Facebook links | ✅ | ❌ |
| Shopify selling price | ✅ | ❌ |
| Resell profits | ✅ | ❌ |
| 20 niches picked by AI | ✅ | ❌ |
| Pricing | $29/$59/month | $5/month |
Product database - FindNiche has more dropshipping products
Compared to Droppoint, FindNiche has more available products to select when conducting product research for dropshipping stores.
FindNiche also provides advanced filter options, by setting custom filter criteria based on your preferences, you can get a long list of dropshipping niches and detailed information such as orders, similar products, shipping countries, numbers of Shopify stores of each one. Meanwhile, you can get the price on AliExpress and the selling price on the Shopify store of this product.
In FindNiche's Niche page, offers products based on FindNiche Selection and uses algorithms to figure out which niche products are profitable.
Winning Facebook ads - Droppoint finds more Facebook ads
One of the biggest features of Droppoint is the live advertisement filter. You can filter the Facebook ads and find some interesting product ideas yourself, but why don't you use Facebook News Feed? Although you can check some winning Facebook ads in Droppoint, choosing potential products through these winning FB ads is still a large project.
Unlike Droppoint, although FindNiche provides winning FB ads, it is more inclined to provide products and related Facebook ads.
Top Shopify stores - You can find more Shopify stores on FindNiche
More Shopify stores regarding its ranks, target countries, FB ads, categories are provided for you to get inspiration. You can spy on your competitors, uncover the secrets of their marketing strategies, and learn from them.
Anyway, both Droppoint and FindNiche are great dropshipping tools for eCommerce businessmen. FindNiche is more suitable for dropshipping product research, while Droppoint is more suitable for people who want to find some winning Facebook ads.
Join our eCommerce community to get more dropshipping ideas and meet more ambitious entrepreneurs.
Discover the deep secrets of other sellers
Step over your competitors and generate tons of margins