What Is FindNiche And How To Use FindNiche ?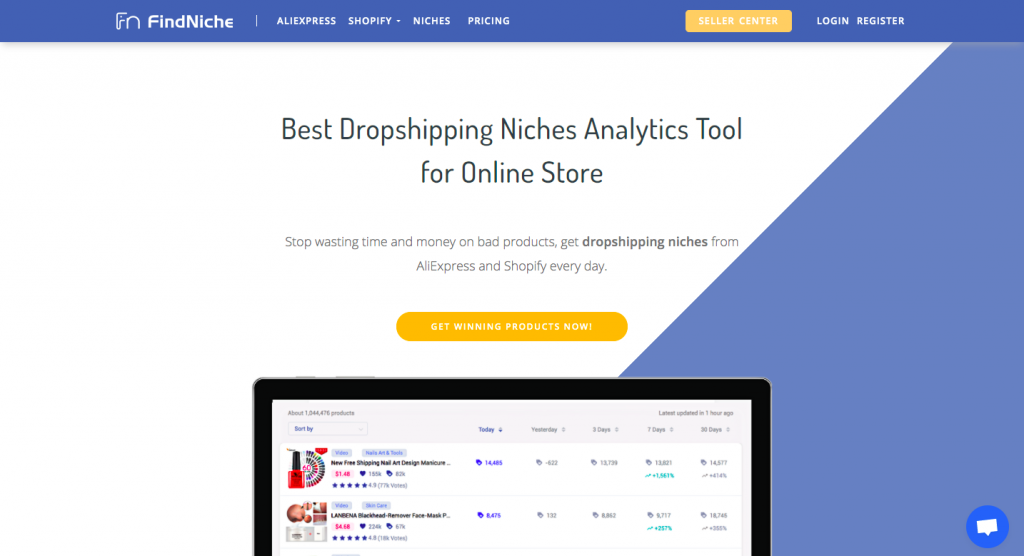 The most important thing of dropshipping
While some claim that the winning products are purely inventions and involve only marketing, others believe that they are the key to Dropshipping's success. Personally, we firmly believe that the choice of products is crucial to the success of e-commerce stores.
Similarly, many novices make mistakes and spend a lot of time on store design and product promotion, but ignore the key point of a profitable store: product selection.
What is FindNiche and how does FindNiche work!
FindNiche is a niche commodities analytics tool for dropshipping. Aggregate the commodity data of mainstream channels, analyze the commodity database from the perspective of express, Shopify and FB advertising, and find their own niche products through the screening and sorting of the database.
You can quickly check the products' information below: price, reviews, orders, the country/region with the highest sales volume, last month sale historical records, whether there is a video, whether it supports ePacket, whether it can be dropshipped, which Shopify stores or other online stores are selling these products.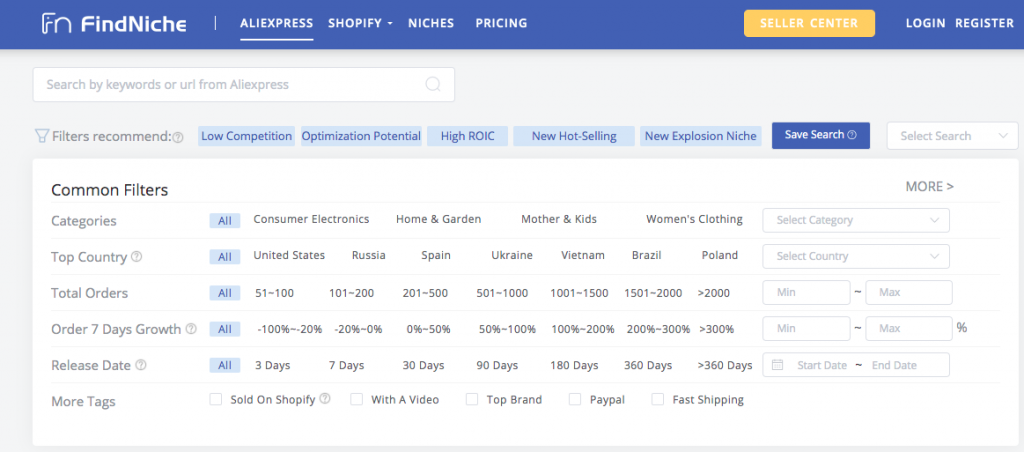 In addition, FindNiche recommends different niche products for you every day. These products are recommended by our experts through a large number of data algorithms.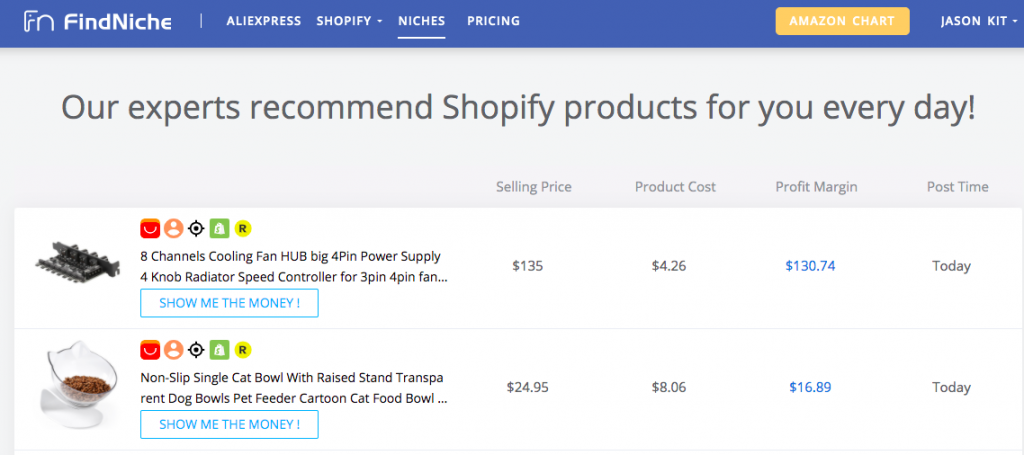 Now, we offer you a tutorial on how to use our products↓↓↓
guide
Tutorials Table
---
Click the link below to learn more about the use of FindNiche tutorial