Intercart: The Most Powerful Cart Tool To Enhance Your Conversion
In the whole process of dropshipping, actually, FindNiche only plays one part of product selection, for dropshippers, they still have a lot of work to complete in other aspects. Therefore they have to have some high-efficiency applications used in their Shopify stores to make work more smooth, some of them can be applied to customize the homepage of the store, some can help recover abandoned shopping carts while some are responsible for awaking customers through email marketing. All of these tools have played a great role in improving the efficiency of store operations.

Intercart Introduction
Intercart is "THE GAME-CHANGING CHECKOUT FUNNELS APP" that has proven to be very useful for a dropshipping business. Their aim is to increase your Conversion Rate (CR), Average Order Value (AOV), and will split test your funnels, upsells, and do many more, all without PayPal reference transactions.
Key features:
Funnel customization with A/B test
Seamless integration with Shopify
Express Checkout on Paypal
Post-purchase Upsell
One notable feature is this app support over 100 other popular merchant gateways so you are not limited to only Stripe and PayPal. Intercart has been carefully designed to fully optimize your store to improve the efficiency of your store.
When optimizing sales channels to achieve maximum productivity, especially in Shopify, Intercart is one of the best Shopify apps that provide the best shot at. At Prelaunch, it has processed approximately $100 million in transactions.
Also, one of the most powerful functions is Intercart to improve the checkout process, as we all know that low-speed loads of Shopify's 3-page checkout reduce the conversion rate, during the loading process, you might have lost some customers. Intercart gives us an optimized, fully customizable 1-page checkout experience.
Most importantly, it has a built-in platform where you can easily track all orders and also know the average daily traffic generated by the store. Regarding its user interface, its loading speed is less than one second. You can easily set up an account in minutes. Moreover, it has a one-click upsell option, you only need to add the product to the order without having to fill in the payment details again.
Besides, Intercart is not only suitable for dropshipping. Thus in order to get the best response and compatibility with other e-commerce businesses that may depend on each other, it allows for a very effective split testing process. You don't need to spend a lot of energy and time to repair the store through trial and error. It's like communicating directly with the experts themselves to effectively manage your business. It's one of the few apps that can optimize sales funnels for products and offers in different regions, which means that regardless of what products you are shipping, Intercart can provide you with a complete data visualization of every checkout process.
Intercart checkout flows(1-page checkout)
1. Customer checkout
The customer will click on the "Checkout" button on the cart page.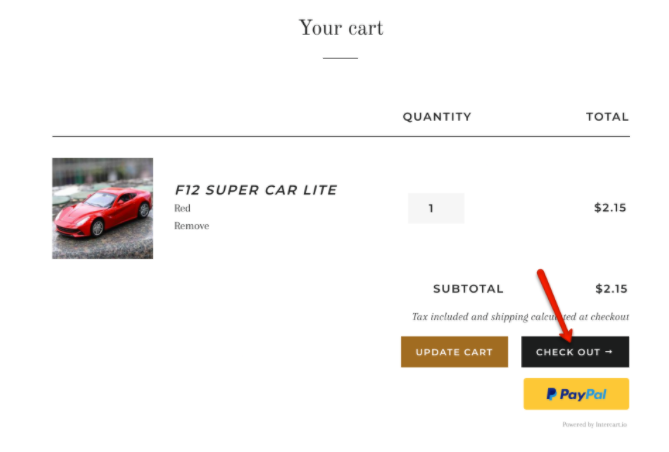 2. One page checkout form
Customers are redirected to Intercart Checkout and fill in the fields in the one-page checkout form:
Customers will click on "Complete Purchase" button to proceed purchase.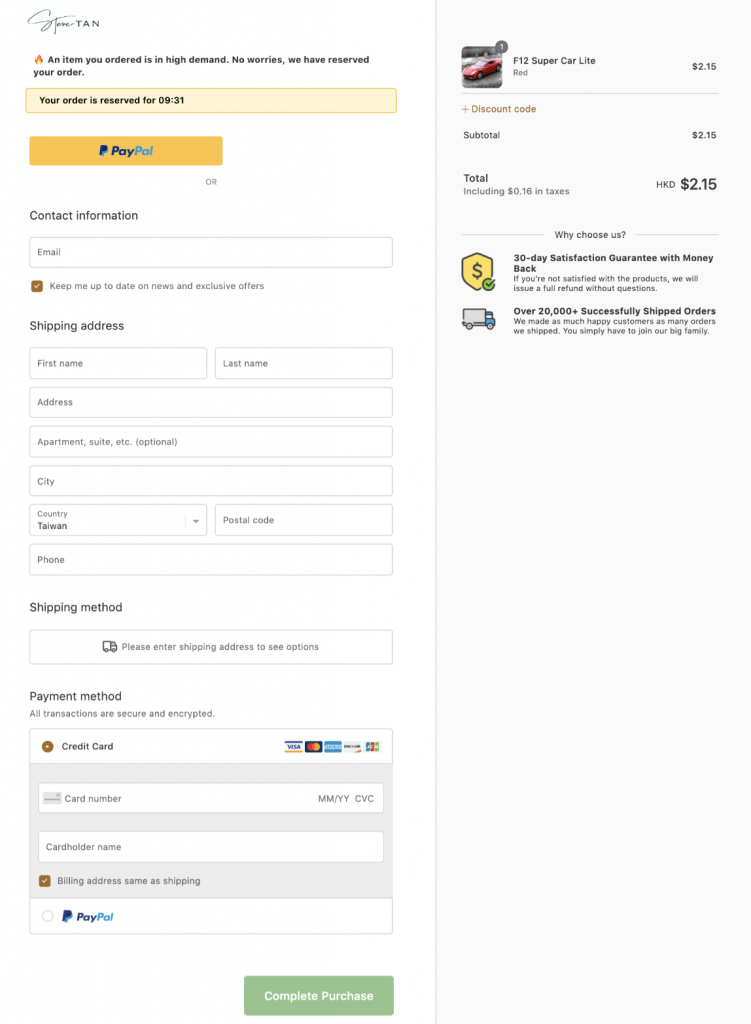 3. Post-upsell page
After customers click "Complete Purchase", customers are redirected to post-upsell pages. In a post-upsell page, there are 3 options on it:
Add to my order now: accept the current offer
Continue without this: reject the current offer
View my order: skip all offers and view order status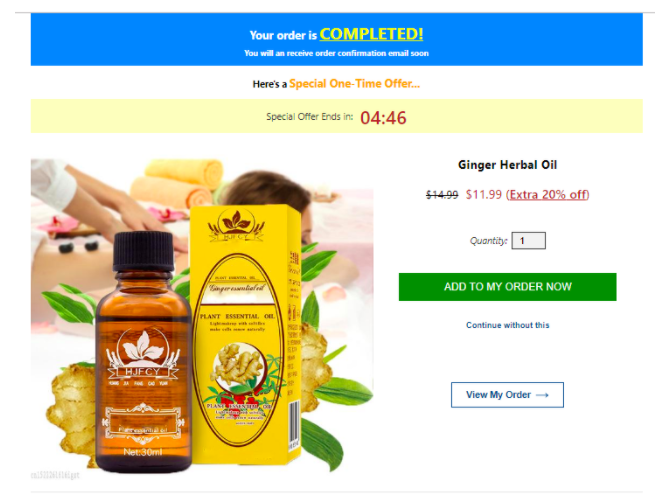 4. Thank You Page
Finally, customers will be redirected to "Thank You" page showing the order status, product name, quantity, total prices, etc.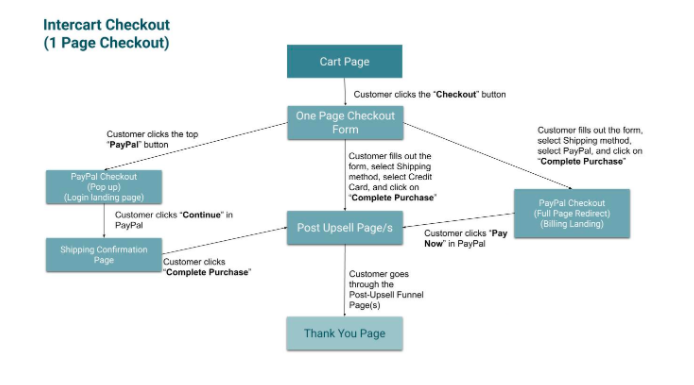 Pros:
Multi-language and multi-currency supported
supports over 100 payment gateways
Data visualization of your checkout process
Show step-by-step video guide
Fast load speed less than one second
Cons:
might be a little expensive to maintain
new stores are not accepted at the updating period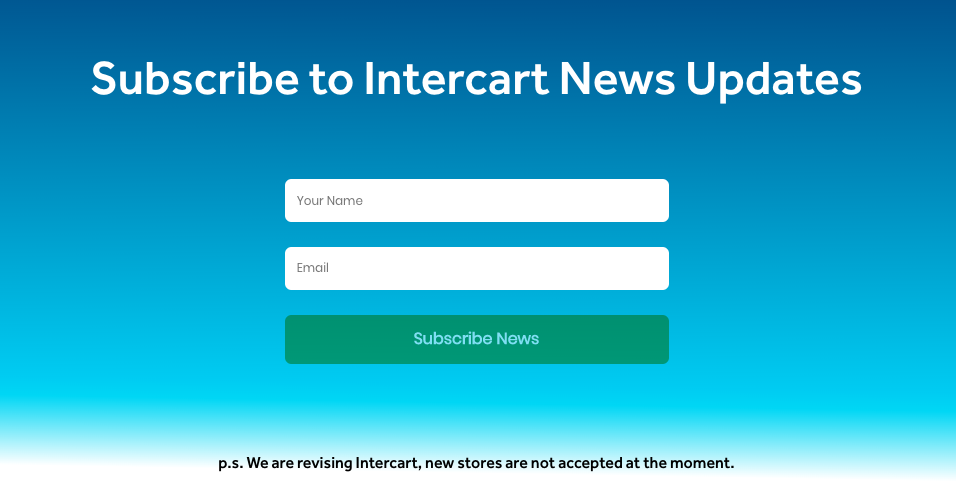 Pricing plan
This new feature PERMALINK is now available for all Intercart checkout funnels and allows you to generate links directly from Intercart and put them into any funnel builder you choose, Clickfunnels, Zipify Pages, etc. When the customer clicks on the link it will go directly into the associated Intercart checkout funnel that you have generated the link from.
Combine Intercart and SMSBump to scale your business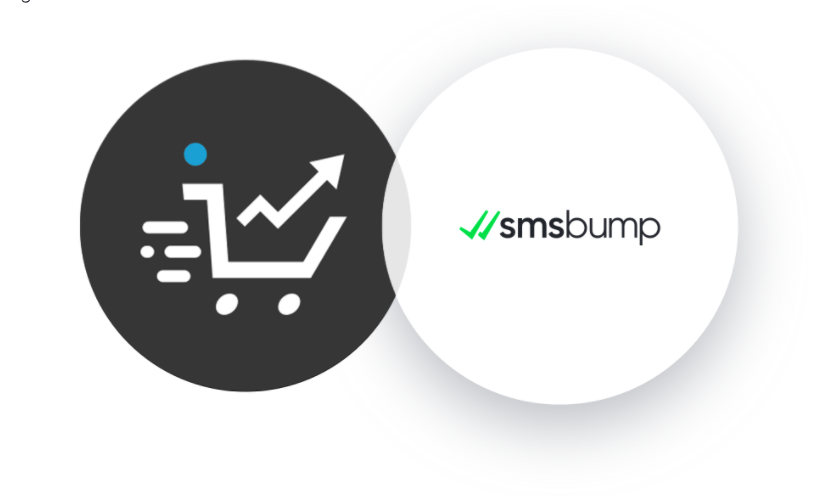 There is actually no need to install or start anything, just set up your checkout funnel in Intercart, use the preset automation function in SMSBump, and Shopify will take care of the rest.
If you are just getting started, here are some quick tips on how to make sure your account is set up correctly and you can start using it.
The first step is to make sure you added a filed for collecting phone numbers, after setting up, every time a customer makes a purchase on your website with Intercart, you will be able to get their phone number.
The next step is to activate automation, one is an abandoned cart reminder and the other is an order confirmation. There is two pre-set abandoned cart automation that you can activate. The first will send a reminder to your customers after 1 hour of leaving their cart behind and the other one – after 1 day. After receiving the awake message, some of your customers might recover their shopping cart and your conversion rate will be improved as a result.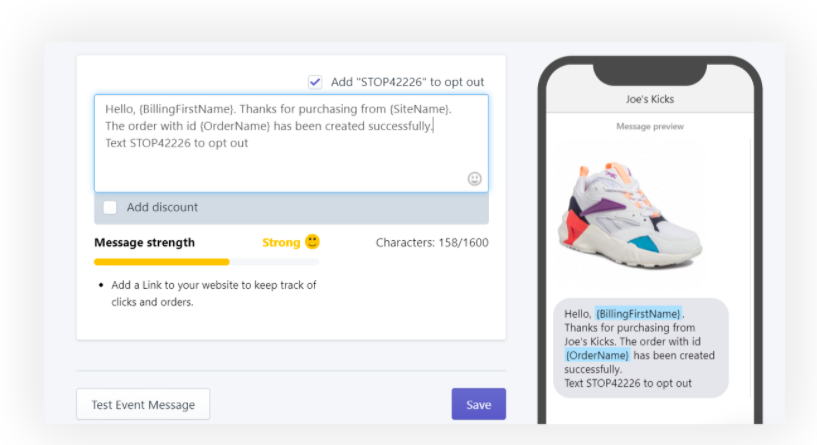 Typically, this is a great try to boost your conversion rate by giving your customers special care with personalized order confirmation messages.
Final Thoughts
Use the right tools and target the right audience will get your business up to the ground. Although Intercart is considered one of the best dropshipping tools that help your store achieve a higher conversion rate, for the product selection, FindNiche is also regarded as one of the best free niche analytics tools to help your business get a head start. Only combine these powerful tools can you build a strong brand in an effective way. And they can also help you convert your potential customers to real revenue in the fierce competition of the dropshipping industry, then you will get closer to success.