How To Use Myip.ms & Alternatives To Find The Most Popular Shopify Stores
As a newcomer of dropshipping, have you thought about which products or services are best for customers and how to select the key elements for making a successful Shopify store. The simple solution, investigate. Research excellent websites to see what their theme look like, and what products or services they sell. Maybe their excellence can provide you with direction.
Here I will recommend Myips and other alternatives to find the most popular shopify stores.
Tool 1: Myip.ms
Myip.ms is powerful to find hosting company on any website / owner on any IP address. And Myip.ms is used to query domain name and website information for shopify tore. Then you can campare shopify stores with "Popular Rating". So useing myips shopify is helpful. How to use myips to find shopifiy stores? This little tip will help you use this tool.
2,Paste this IP address: 23.227.38.32 and click "Whois Lookup".

3,Click "Other Sites on IP"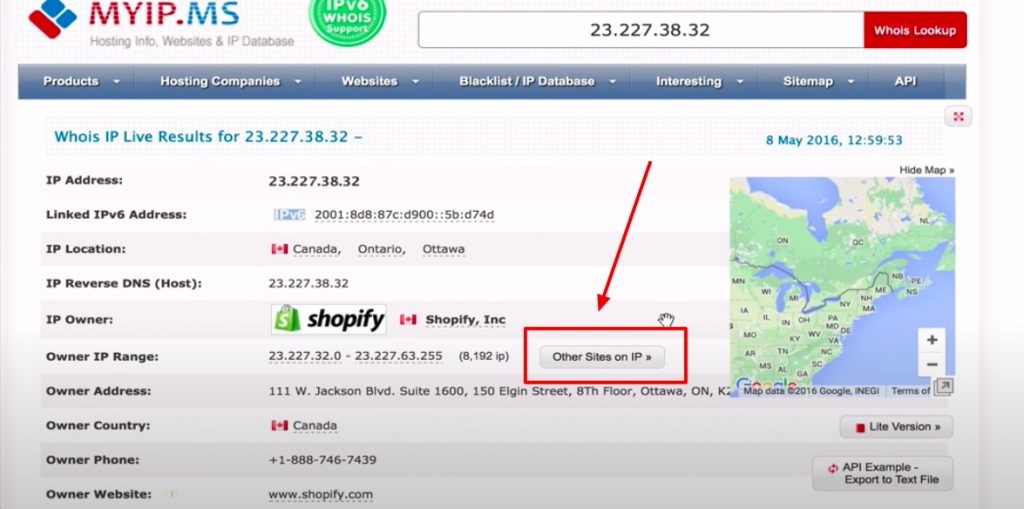 4,Click "View All Records" to check more stores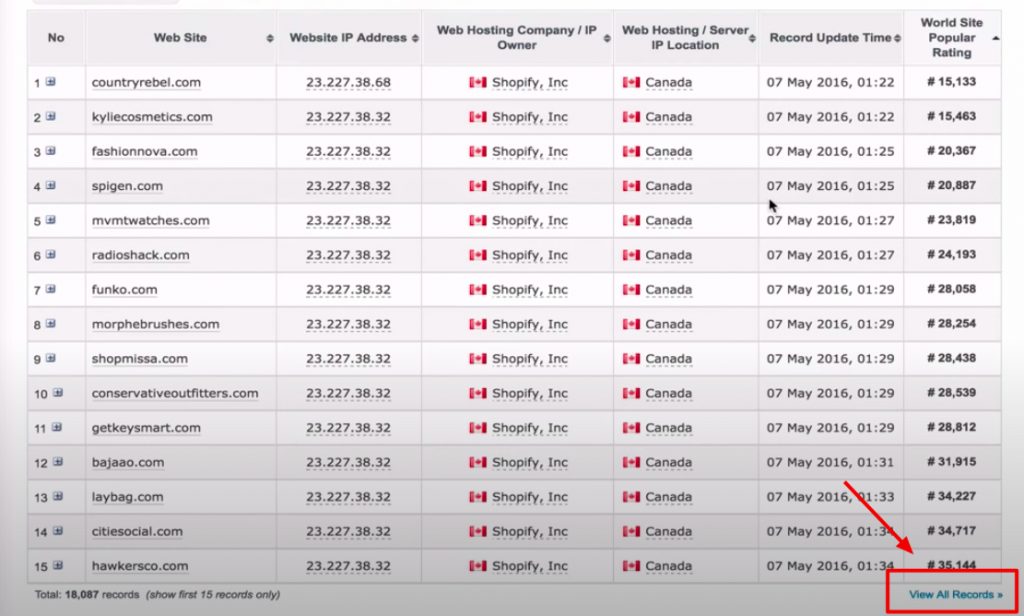 5, Click "World Site Popular Rating" to check the most popular stores. Then select the website to browse.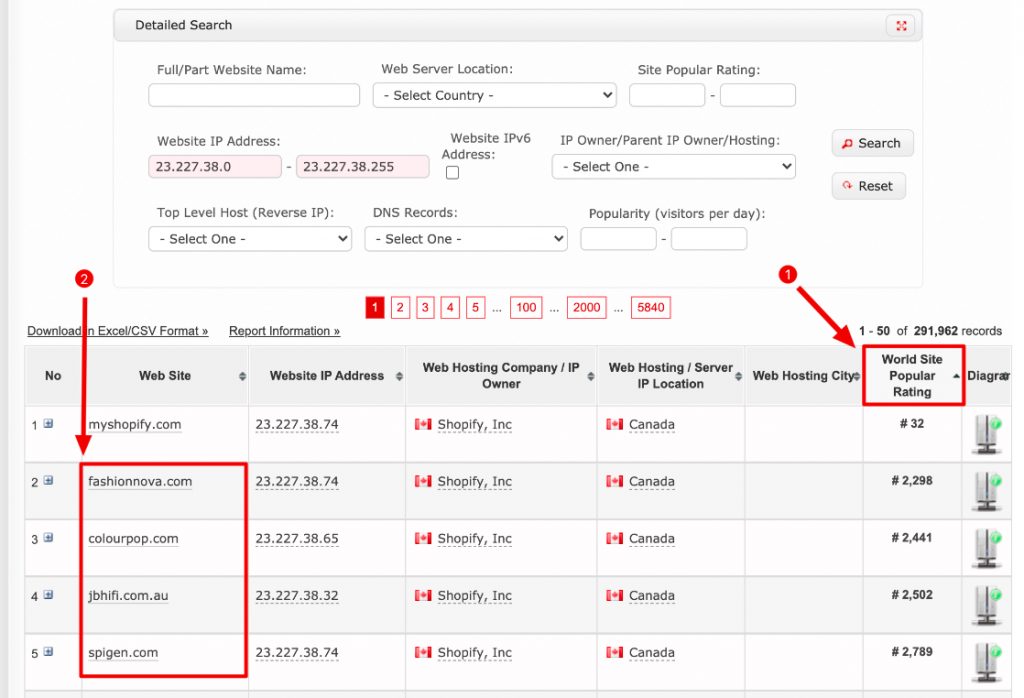 Tool 2: FindNiche
This tool provides dropshiping niche analytics about Aliexpress and shopify. There is advanced product filter that keep you ahead knowing winning dropshipping niches with high profits, high demand or performance rising. Get popular product, then get popular shopify.
2,Select the "ALIEXPRESS" , click "High ROIC" and "sold on shopify". You can get the sale data from Aliexpress. Then click product jump to the detailed page.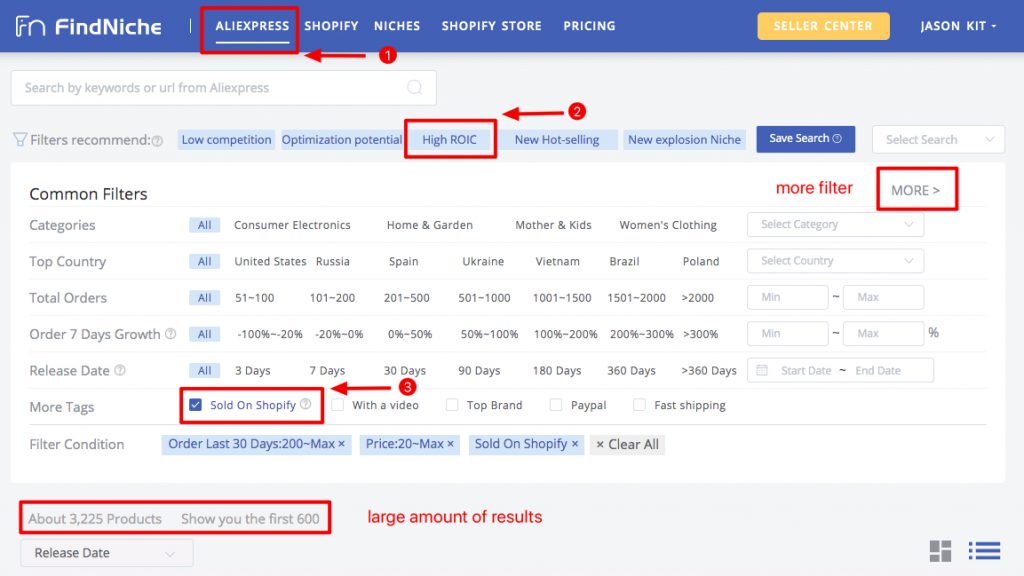 By the way, you can select more filter by clicking "MORE".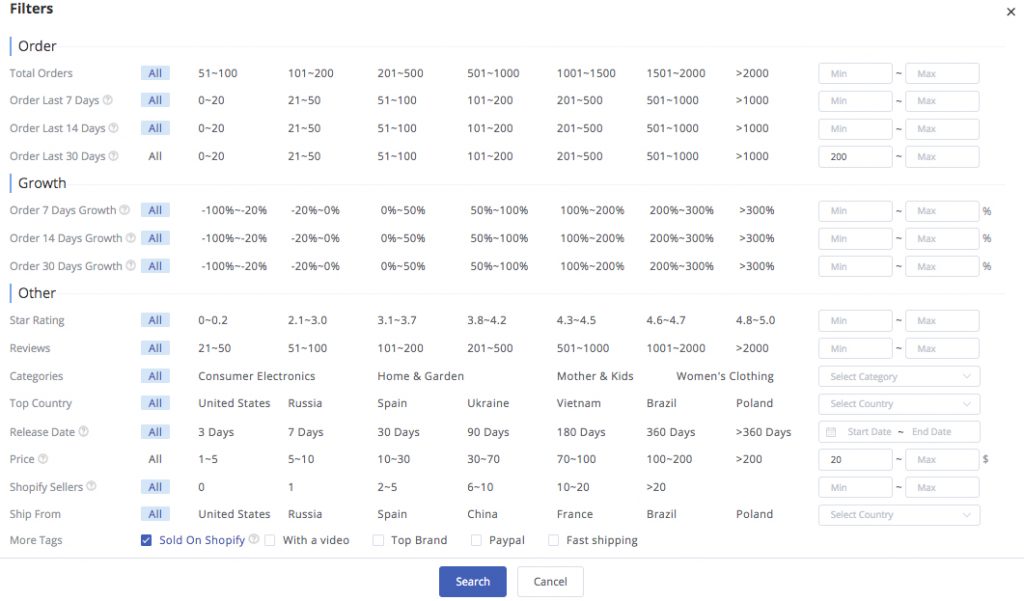 3,Click "Matched on Shopify" jump to the shopify store. And FinderNiche provides shopify seller's link for this product in the bottom of detailed page. The popular shopify stores derived from the high ROIC product are keeping up with the market.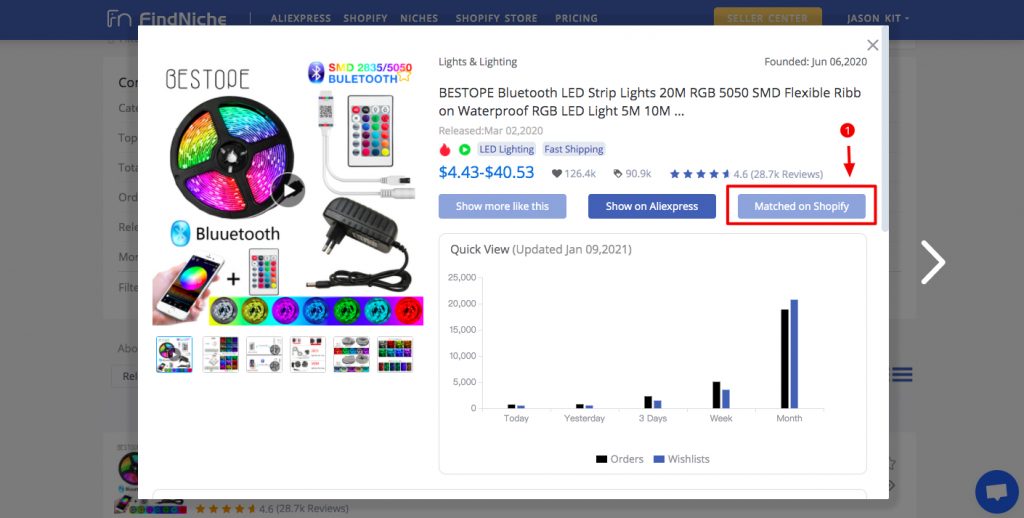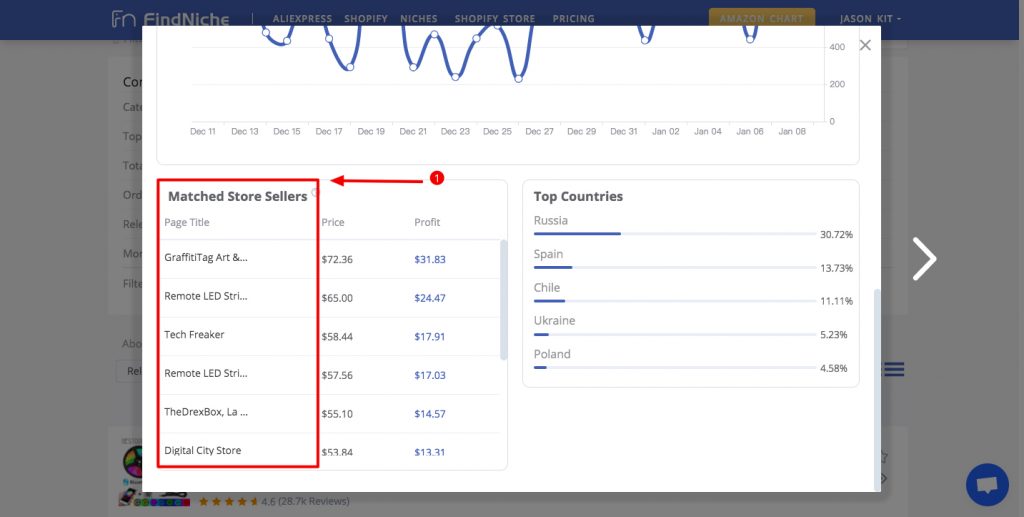 Tool 3: SellerCenter
This tool provides comparative analysis of sellers including Shopify, Aliexpress, Amazon, Wish and Shopee. There is important metric that measures the social media effects of shopify store. So you can obtain more comparative information about shopify selection.
2,This tool is easy to use for newcomer. When analyzing these top Shopify stores on SellerCenter, you care more about the stores' niche market, the number of products and categories, ranks, best-selling products, Facebook page, and Facebook campaigns. You can input specific keywords to find top stores/competitors in your niche industry, and then sort the results any way you want.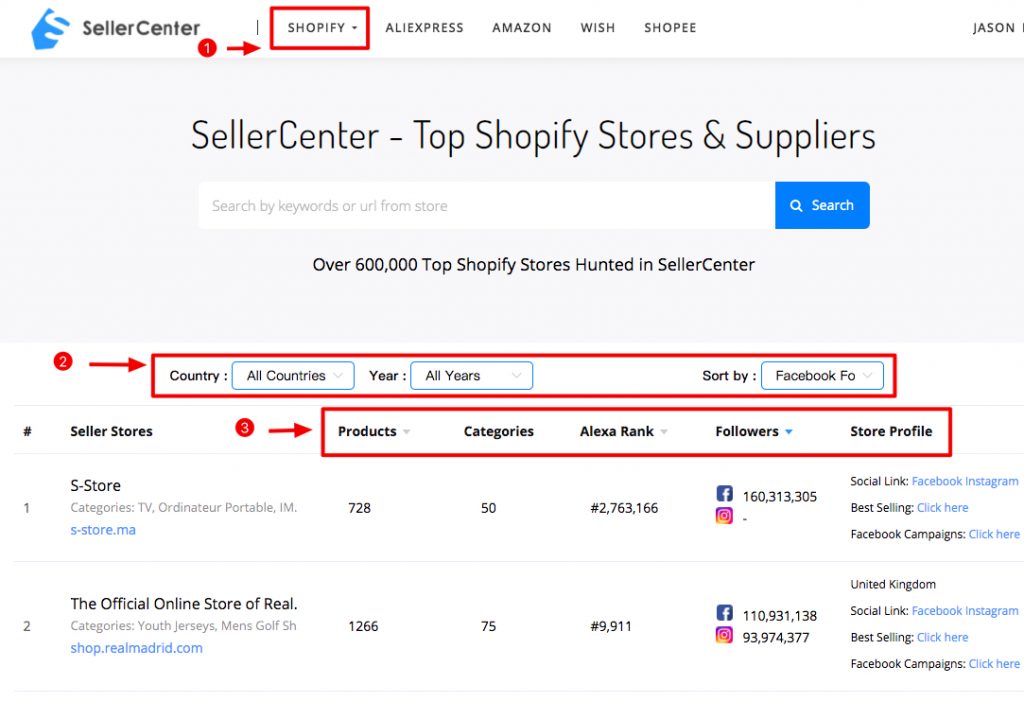 3,In addition,there are top 100 shopify stores that provided by the professional analysis team of SellerCenter.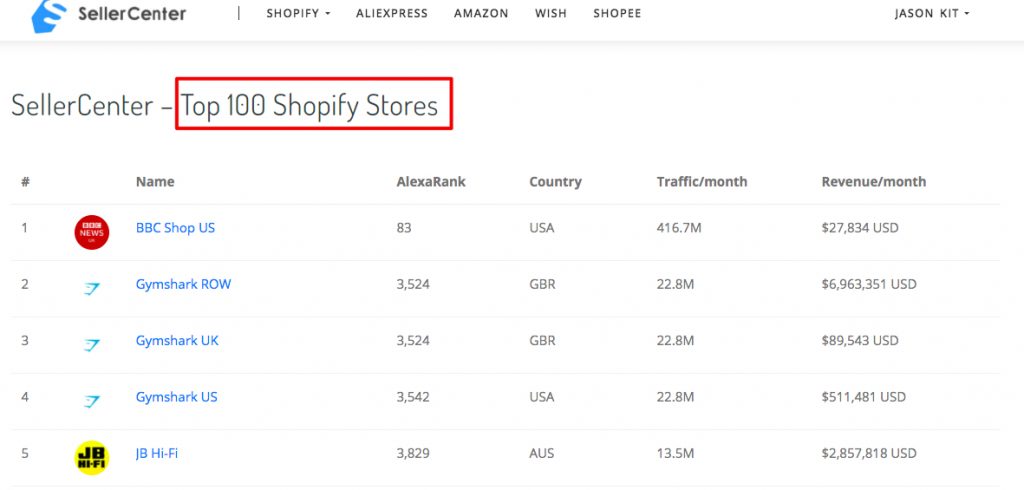 Final Thoughts
The increasing popularity of Shopify as an eCommerce platform to set up an online store and sell products means tougher competition for online merchants. From website design to marketing products, you must optimize your own website and marketing strategy, and find your own winning products to improve your core competitiveness.
Although Myip.ms can view all Shopify websites, there are some problems, such as large base, no category, unable to locate the good sale. The shopify stores of the best-selling products are provided by FindNiche to compare their profit. The shopify stores category and top list are provided by SellerCenter to find the store more efficiently that you want.
By appropriately using tools, you can efficiently find a Shopify store and match the best-selling products of shopify store. No matter how changes the market is, you can be sure that you are ahead of the competition.