Best Alternatives to Aliexpress for Profit in 2021
Now more and more people know about dropshipping, and dropshipping has quickly become one of the easiest and fastest ways to make money online. Everyone rushed to AliExpress to earn their first pot of gold. This is probably due to two reasons: one is that you don't have to worry about inventory issues, and the other is that dropshipping allows you to work hand-in-hand with suppliers to ensure that your customers can always easily get the products they need.
AliExpress is one of today's leading distributor wholesale solutions. But it may not be so suitable for everyone. Are you also planning to try dropshipping, not sure if AliExpress is right for you? Want to know if there are other online shopping sites and wholesale suppliers that can help you make money using dropshipping services? In fact, in addition to AliExpress, there are many other platforms that can replace AliExpress. Below I will provide you with alternatives to AliExpress for profit in 2021!
Before we start: What is AliExpress?
AliExpress was established in 2010. The real birth of AliExpress was also after the global financial crisis in 2008. Traditional export trade was impacted and the overseas consumption structure was slowly changing. There are more and more small wholesales in Alibaba's B2B business, and even individual buyers, so AliExpress came into being. The brand has become one of the fastest-growing e-commerce platforms in the world. There are two reasons why AliExpress is favored by people:
1.Cross-border logistics
Today's AliExpress can deliver goods to more than 200 countries and regions around the world. AliExpress has full coverage in areas where people see traffic. And the "Worry-Free Return Program" was launched as early as 2019. Once merchants join this program, overseas buyers can return the goods without reason within 15 days after receiving the goods, and the merchants don't have to worry and can get a full refund on the platform. This undoubtedly greatly improves the experience and stickiness of overseas consumers.
2.Product structure
AliExpress has always been loved by many people, the core reason is because of the low price of the product and the wide variety of products. Most of the products purchased are based on price comparison. AliExpress has obviously made some changes in the past two years. It supports stores with its own characteristics and supports brand merchants because it wants more merchants to follow their own product routes. Once the products are differentiated, the profit margins of businesses have also greatly increased.
However, nothing is perfect, AliExpress also has some disadvantages:
1⃣️Supplier: It is still difficult to find a reliable supplier. For example, sometimes the supplier says that it is shipped, but the logistics information has not been inquired, and finally it is said that the goods have fallen in the warehouse, and there are other kinds of unexpected things.
2⃣️Longer shipping time: Generally, it takes more than 10 days to get to the United States. This shipping time is definitely much slower than that of Amazon's FBA, which is the mainstream e-commerce platform in the United States. This actually greatly affects the user's order rate.
3⃣️Difficulty in return: Since the products are shipped from China, if customers are not satisfied with the received goods, it is usually difficult to arrange a return or exchange. Simply put, it may cause a poor user experience for many customers.
Best Alternatives to Aliexpress
CJ Dropshipping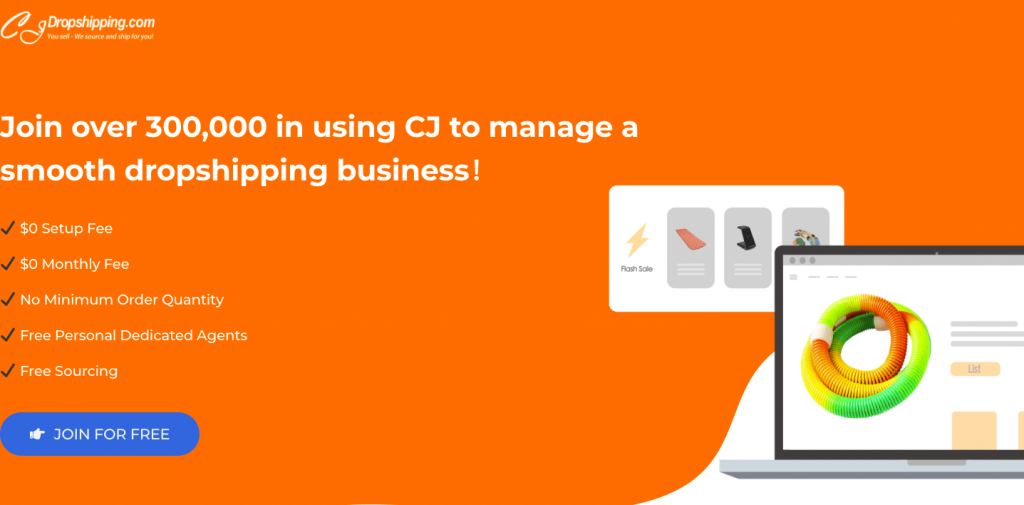 CJ Dropshipping is another website that sells your products online. It mainly acts as an inventory and product negotiator for different suppliers. In other words, through this platform, you can purchase any product.
CJ Dropshipping uses its own negotiating agent to find them for you at the best price. The company also has warehouses in the United States, so if you sell in that country, you can deliver faster to American customers. Similarly, the website offers delivery within 5 to 12 days in the EU!
In order to obtain a better customer experience, CJ Dropshipping also provides other additional services, such as the ability to customize order packaging for free. Its customer service can be accessed via email, Skype or What's App.
Alibaba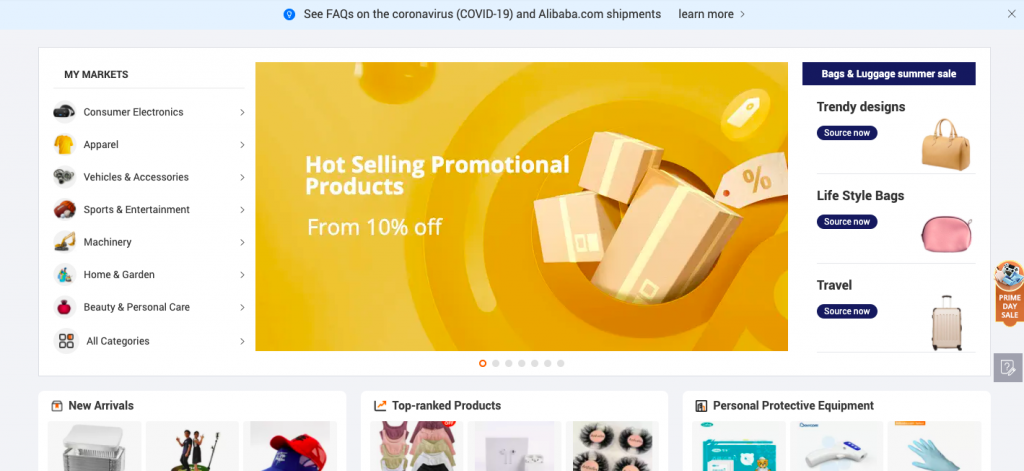 You may not know that AliExpress is a subsidiary of Alibaba Group. Therefore, the products offered on the Alibaba wholesale platform are very large.
Like AliExpress, Alibaba is an intuitive website with a very easy-to-use search function. This online wholesaler will allow you to find a wide variety of original and cheap products. In addition, for most commodities, the transportation process is much faster than AliExpress.
On the other hand, if you don't want to order a large number of goods at once and need inventory, then Alibaba may not be the ideal solution. This is because most orders have a high MOQ (Minimum Order Quantity). Also, the reputation of customer support is not as good as AliExpress, and sometimes it is more difficult to contact Alibaba's suppliers.
BigBuy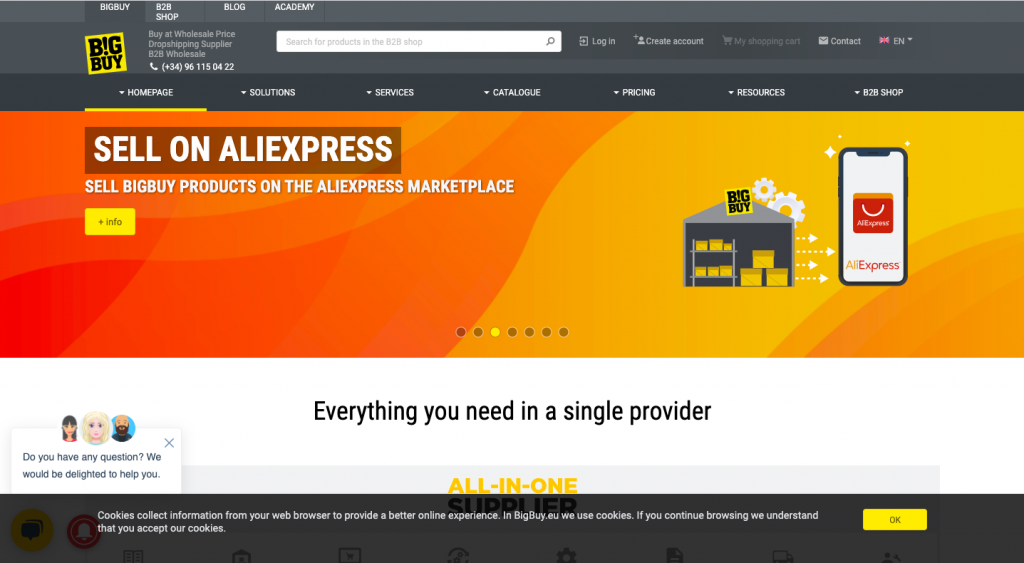 BigBuy is a company located in Spain and is considered one of our best direct selling suppliers in Europe. With BigBuy, you can ensure that all orders are shipped with your company name and picture. In other words, BigBuy operates as a white label. Therefore, your customers will not notice that you are an affiliate.
Like AliExpress, BigBuy offers a huge product catalog, many brands, and attractive prices. In terms of logistics, BigBuy also broke all records. Its warehouse in Spain can ship within 24 hours and arrive in France within 48 to 72 hours… This is a significant advantage of your online store! Similarly, the price of the delivery service is very low, and customers can track their goods in real-time.
eBay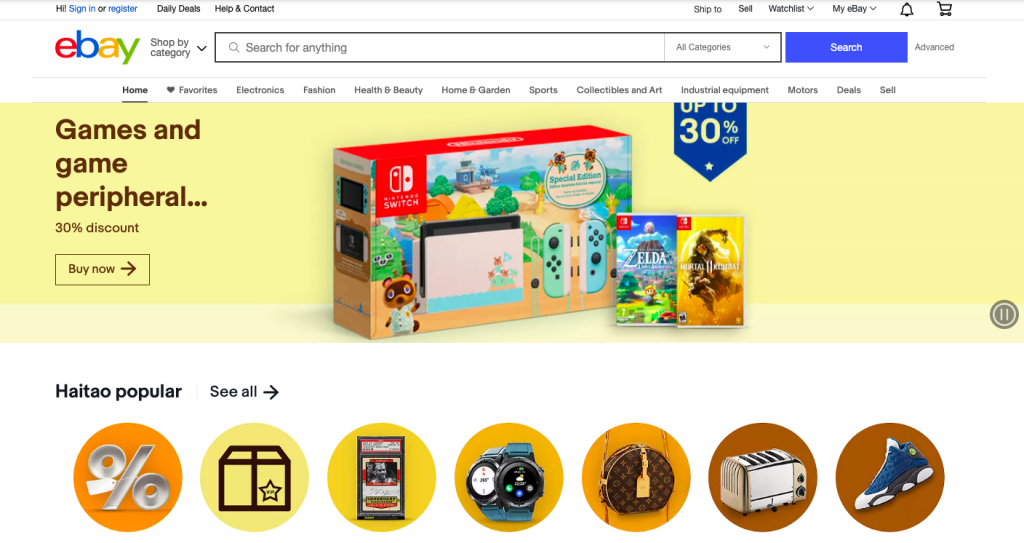 eBay is an established e-commerce platform. It began to occupy the global market earlier than Amazon and AliExpress. However, in recent years, with the crazy growth of Amazon and AliExpress, eBay has slowly gradually declined its market share. It is currently the top three e-commerce platform in several European countries.
The advantages of eBay include: rich and diverse products. Low prices, some even lower than AliExpress and you can place an order with paypal. But there are also some disadvantages: the product search interface is not too friendly, and novices may not be used to it. It is more difficult to find hot products on eBay than AliExpress.
Final talk
The AliExpress is far from the only option. In fact, to choose the right partner, many factors need to be considered. What are you looking for first? The lowest price on the market, fast delivery or even a local manufacturer? According to your market segments and customers, look for partners. But no matter what, if you want to start the dropshipping business, product selection is the first key element. Selecting products with the help of selection tools is a good way to save time and money. FindNiche gives you a list of 20 best winning dropshipping niches. You can find the most profitable dropshipping niches in a daily basis. These niches were created by our powerful AI algorithm. Lots of advanced dropshippers say it has helped them a lot with their brainstorming and niche hunting.