Sharing 5 Points About Shopify Dropshipping In 2019–FindNiche
Hello, I am a full-time shopify Dropshipping for more than 3 years, and I am running 6 dropshipping stores by myself. The current income is a good result, and it is quite comfortable for me.
Many friends asked me to share my experience of making a shipping store, so I will share some ideas and experiences about making a shipping store in 2019.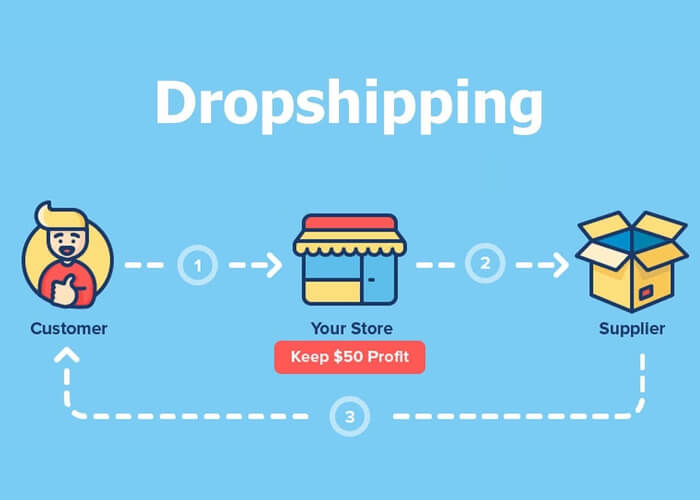 1.How to locate shopify store type
Usually when you start to do a shopify store, it's best to be unsure of the type of store, because you don't know which type of store you will run successfully.
So in most cases, my advice to you is to concentrate on building a small SKU store. You must prepare at least 100 SKUs, set at least 5 advertisements for each one, discard the products with poor performance while testing, and keep them.
Good product. In today's hundreds of products we tested, the ratio of revenue and expenditure balance is 15%, which is also limited to those products with very good landing pages and advertising ideas.
At present, due to increasing competition, this ratio is less than 5 %.I think instead of spending more time testing, it is better to spend more time optimizing your website and core business logic.
2.High-quality advertising copy
Many people know this reason, but few people can fully achieve it, and they are often afraid of trouble. What you need to do is to perform AB test ad copy yourself.
Each shopify store should focus on 5 aspects on average On 3 products, you must prepare at least 5 sets of advertising copy for each aspect you pay attention to.
The entire testing process is extremely time consuming. Do n't spend your budget on advertising before you are ready.Generally, a good product has been tested.
You need to concentrate on the core product to improve the success rate of the product. If you lack ideas, I suggest using FindNiche to borrow ideas from other stores. Profit through optimization and adjustment.
3. Where to find suppliersThis is undoubtedly a difficult problem for you who just started.
Generally, I recommend starting with Aliexpress first, because Aliexpress has the most advantageous price and mass products for you to choose, but one thing is the quality Or the shipment may be problematic.
On the other hand, the distribution in China does not really use AliExpress, they are more trial 1688 / Taobao / T shopping center, if you are doing the Chinese market, I suggest you use 1688, but this It is not very easy to say, it is based on the MOQ, and you can avoid so much at first.
The shipping time is an important factor affecting the score of the website, and the shipping time is very important.Now, if you want to scale, you will eventually need a fulfillment partner. There are hundreds of Shenzhen in China, you should pay attention to many details, but in general, one of the elements has been greatly ignored, that is, local freight, which is actually very important because it will increase your costs.
Every single fulfillment center will tell you that they have the best price, but that's definitely not the case. The only way to get a better price is quantity, so you need to compare carefully. You should also consult with your fulfillment partner to see if they can process your order within X hours.
4. Optimize your website with spy tools
You can use this shopify spy tool, it's called FindNiche. It can compare the production and sales products and many store businesses.
By viewing the current best-selling products, you can adjust your product strategy in real time to avoid blind risks, and you can use Google Analytics Check your website's traffic sources and go to the most marketing promotion. Hurrying up and experiencing FindNiche.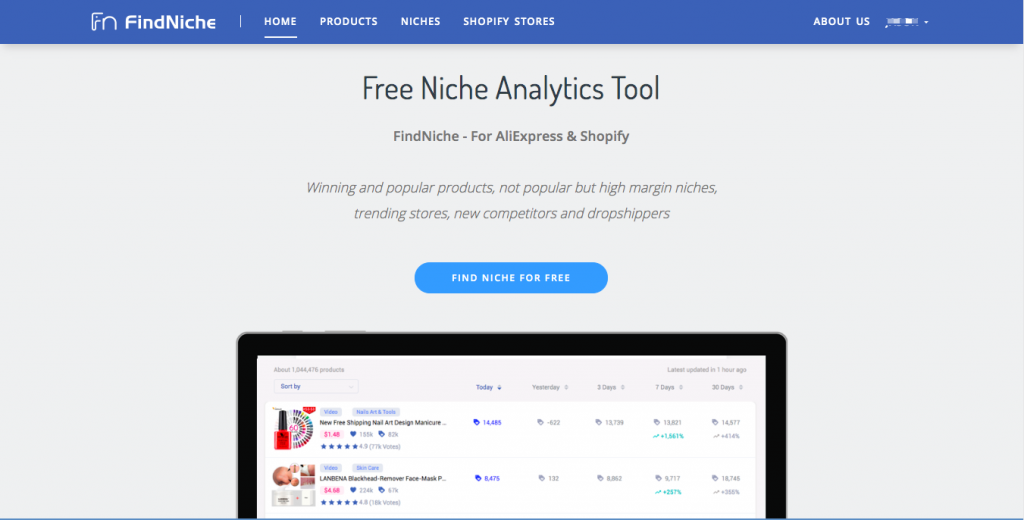 5. Measures to increase sales
You can sell hundreds of products in the store, but you can not display them anywhere in the store, only after the consumer purchases, just before the "thank you" page, this is a great way to sell You can make a profit from it, this tool can help you achieve this goal.
The above points are my points to share. I hope they can help you do shopify dropshipping and achieve your profitable goals.