[Download] FindNiche X ShopLine: 2022 H1 Fashion Market Report
According to research, the global apparel and clothing market revenue is projected to reach $2.25 trillion by 2025. In terms of e-commerce, fashion account for the largest revenue share. Although the global fashion e-commerce market experienced a decline during the pandemic, online sales are expected to skyrocket. Hence, Fashion clothing is the best niche to start dropshipping.
FindNiche and ShopLine worked together to bring up the latest industry report on the Fashion market. The report shows the top dropshipping winning products in both male and female clothings, trendy ad copies of hit items, and future trends predicted, to give you insights into the 2022 's Fashion market.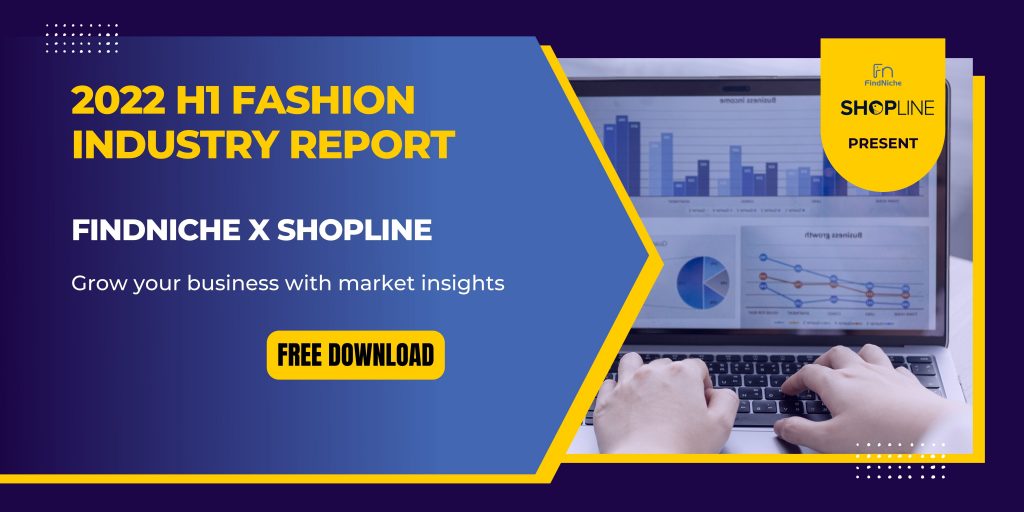 Highlights of the report:
Trend predictions for Q3 and Q4 so dropshippers can sell the right products for higher profit
Ad copies that work for fashion for your reference
Everything is decided into segments of the fashion industry for Niche dropshippers