List Of Dropshipping Niche Ideas For You To Try In The latter Part Of 2020
What Type of Dropshipping Products Sell More?

Successful Dropshipping = Impulse Buying + Buying Power + Trending Product

What to Choose for Dropshipping: Niche or Trends?
How To Find Profitable Niches For Dropshipping?

Follow your passion, the profit will come along!
Find top selling dropshipping products from most trendy product finding platforms!

List Of Dropshipping Niche Ideas For You To Try In The latter Part Of 2020

Moon Lamp
Mirror Alarm Clock
Ear Plugs
Pet Memorial
Slime
Neck Phone Holder
Magnetic Charging Cable
Kids Birthday Decor
Portable Mini Air Conditioner
Scalp Massager
What Type of Dropshipping Products Sell More?
Dropshipping is mostly based on impulse buying. You promote a product on social media, usually through Facebook Ads, and someone will purchase it if they liked the product. In fact, anything can sell if displayed properly.
Successful Dropshipping = Impulse Buying + Buying Power + Trending Product
You only have to make the ad attractive and keep the price low. The attractive ad is the hook that will induce the viewers to buy the product. And, once they are interested, you tell them the price. The price should be low so they get sold on it instantly.
Products that are under $10 and look cute or useful to the viewer. Examples include Keychains, stuffed toys, jewelry, smartphone covers, pet products.
Products that are rare to find. These include products that are usually not available on Amazon. As you will be selling most products to US-based viewers. You should know that they will double-check the price from Amazon or other known eCommerce stores. So, sell products that are rare to find online
Products that are useful. Even if the price is a little high if the products are useful i.e. you can show that through your product videos, then people will surely buy them.
What to Choose for Dropshipping: Niche or Trends?
For veterans, the ultimate goal is to seek the most profitable set in the trend. But catching up with the trend is not always easy. When you move too slowly or invest too little, you can't make a lot of profits. When you invest a lot, it is often accompanied by huge risks.
For beginners, the best way to test several products at once is to go within a niche. But don't go too deep. If you add all products on your store from a specific niche and if the niche doesn't sell a lot on social media then the whole effort will go to waste.
Therefore, maintain a balance between Niche and Trends.
How To Find Profitable Niches For Dropshipping?
1. Follow your passion, the profit will come along!
The first step to finding a profitable niche would be to look at what you enjoy doing. List your hobbies and interests and use this as the foundation of your profitable niche. Next, research your interests and find a gap in the dropshipping market for a niche product. Think about what you enjoy buying and that you believe in. This will make it easier for you to sell and market as you know a lot about it already.
It is important to believe in the products that you sell, and also to understand the marketplace as this will help you become profitable. You will know the lingo to include in product descriptions, and you will identify with your target market enough to know what they want to hear in your marketing collateral. Starting your online dropshipping store is not an easy task but having the motivation to sell your merchandise will keep you going every day.
2. Find top selling dropshipping products from most trendy product finding platforms!
You can now find top-selling dropshipping products from the most trendy product finding platforms. There are many available online such as FindNiche, Shopify Dropshipping (FB Group) and you can see blogger income reports who promote products on their website and many more.
These websites provide all details that a drop-shipper needs to market products successfully such as Price, Profit, order Performance, and even country.
List Of Dropshipping Niche Ideas For You To Try In The latter Part Of 2020
1.Moon Lamp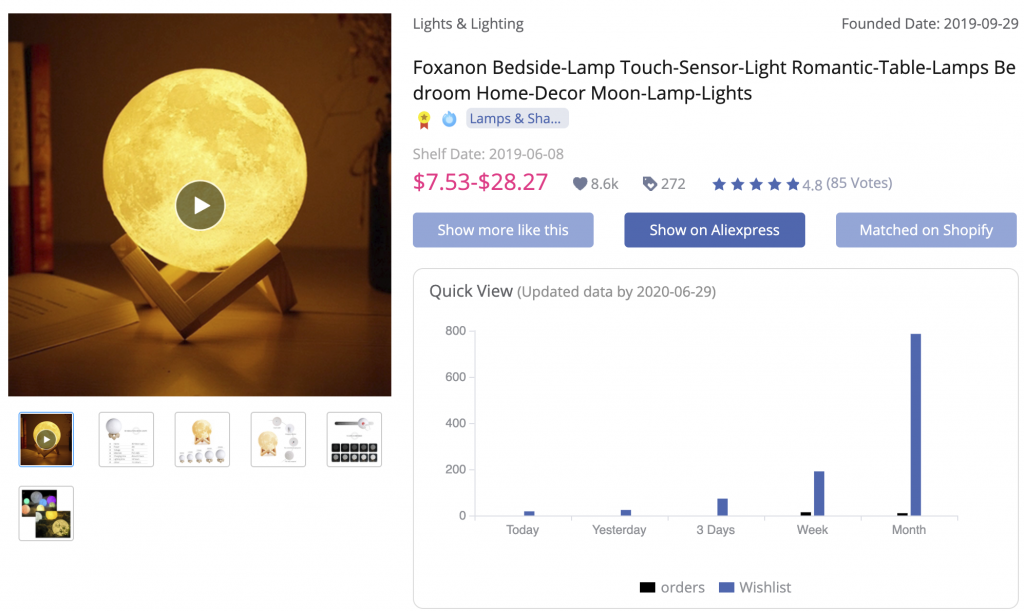 Love to watch the Moon at night? Bring it to your house. With the Moon Lamp, you can watch it at all times, even sleep with it.
The Moon Lamp is available for a low cost and is available with free shipping. It has a sheer demand among social media users so as a drop-shipper, this is one hot product to sell in 2020. The product is available for around $12 on AliExpress and you can sell it for $30+ keeping a fair amount of margin.
2.Mirror Alarm Clock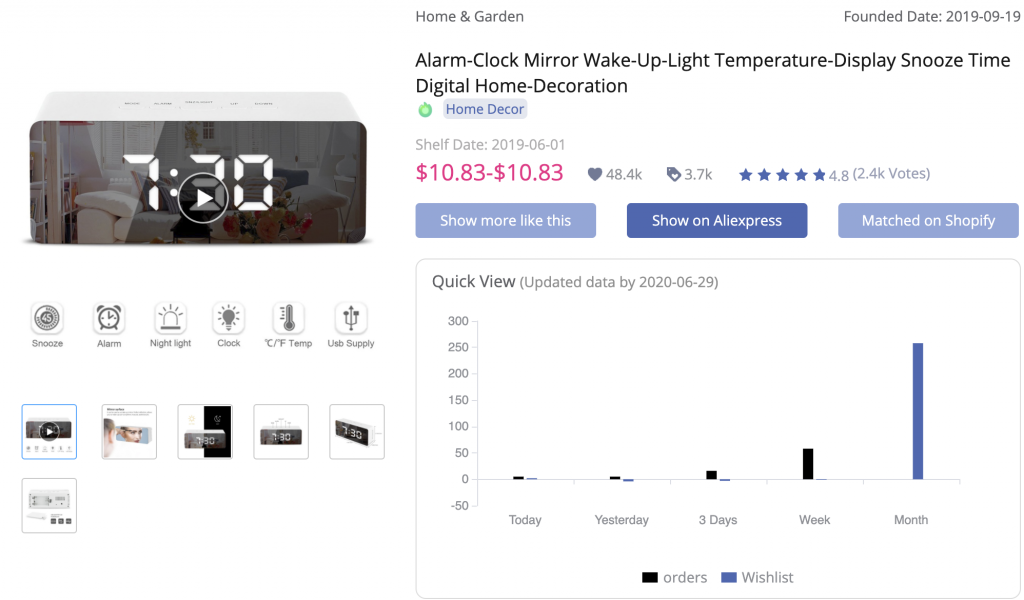 It is great for every household and especially for small children who sleep alone.
The mirror alarm clock is available with free shipping for $8 and you can sell it for $20 keeping a decent amount of profit.
3.Ear Plugs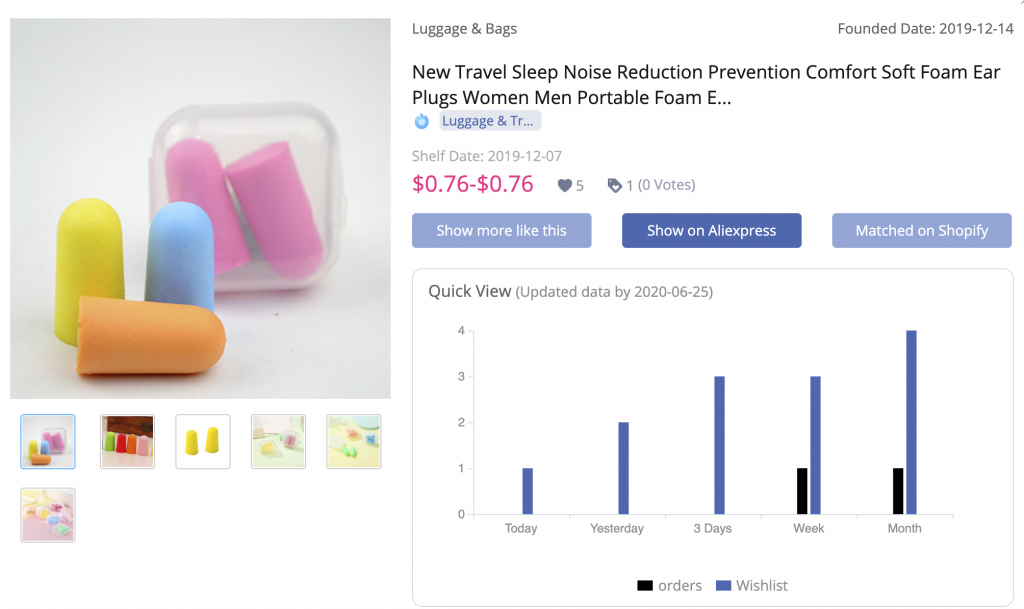 Almost the cheapest commodities under $10 are needed for home or office. Adult suffering often requires a quiet environment to alleviate.
However, the orders of Ear Plugs are currently relatively stable, and more niche markets need to be found.
4.Pet Memorial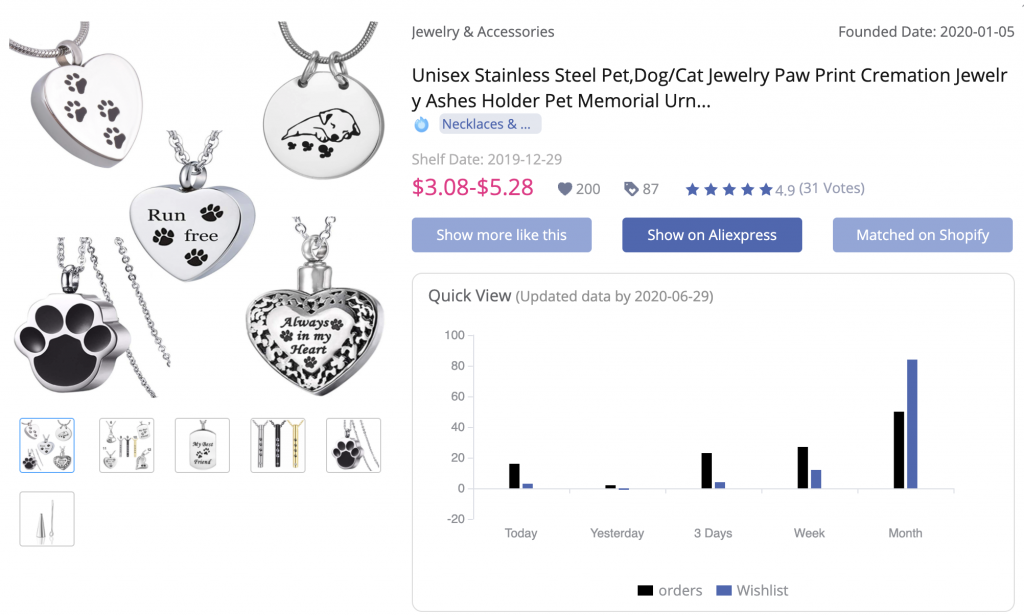 The pet consumer market is gradually emerging, selling necklaces for people's pets. Pricing is around $20, and you can get a profit of about $15.
5.Slime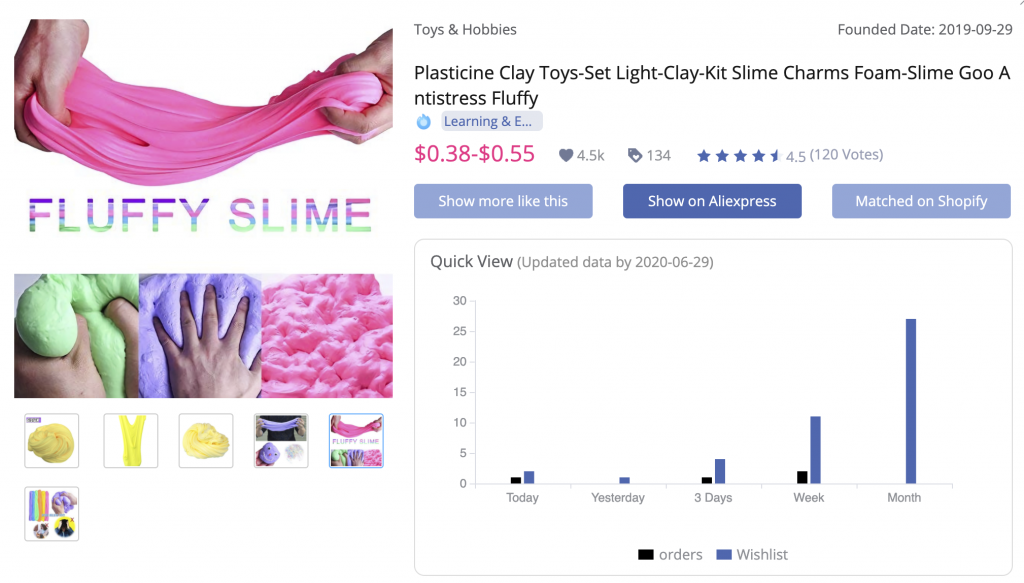 The best-selling thing this year is Slime. why? Take a look at YouTube or any other place you choose, Slime beats all records. The Internet is booming, it seems that people are not enough. Therefore, Slime must be on the List Of Dropshipping Niche Ideas.
6.Neck Phone Holder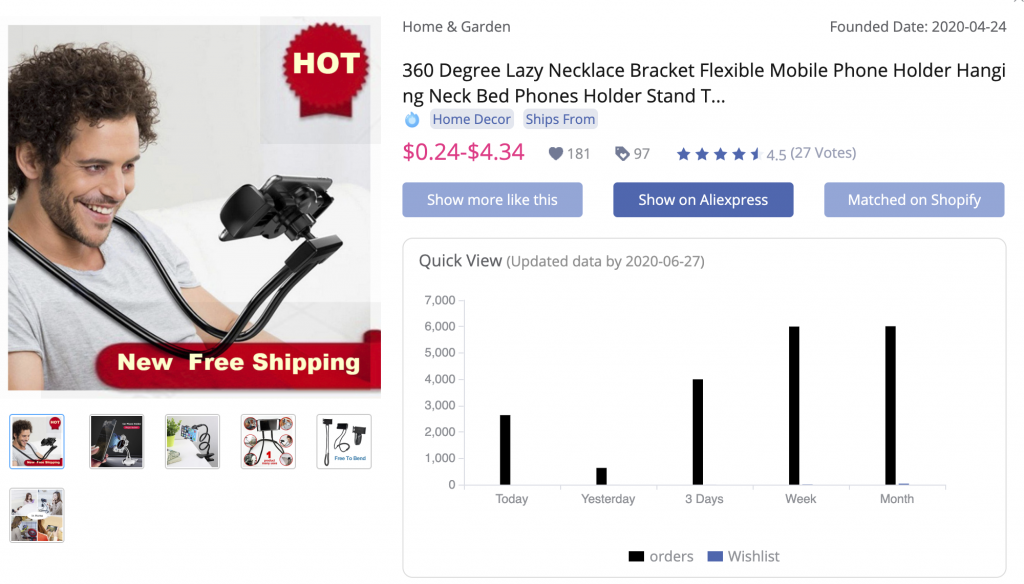 It can be used when you lying, sitting, standing. Flexible style design, support necklace hanging, waist hanging, locating place style and can play as a selfie stick, to satisfy the need of play.
7.Magnetic Charging Cable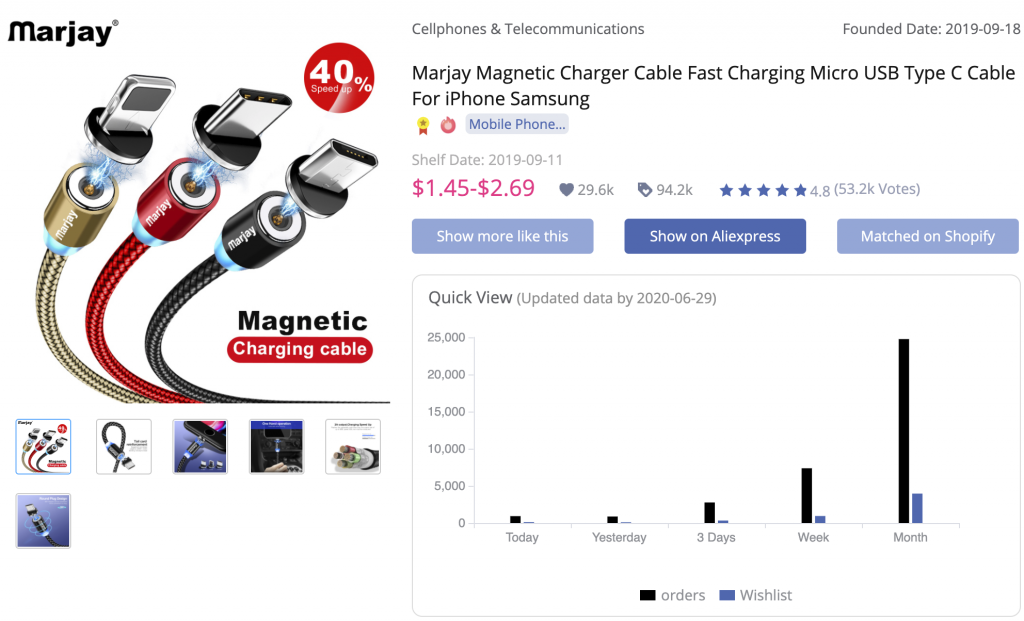 Magnetic Charging Cable compatible With All Phone, for Apple. Samsung Huawei. Xiaomi. Sony, Meizu, Moto Asus. OPPO, VIVO, etc) Charging with all phones.
8.Kids Birthday Decor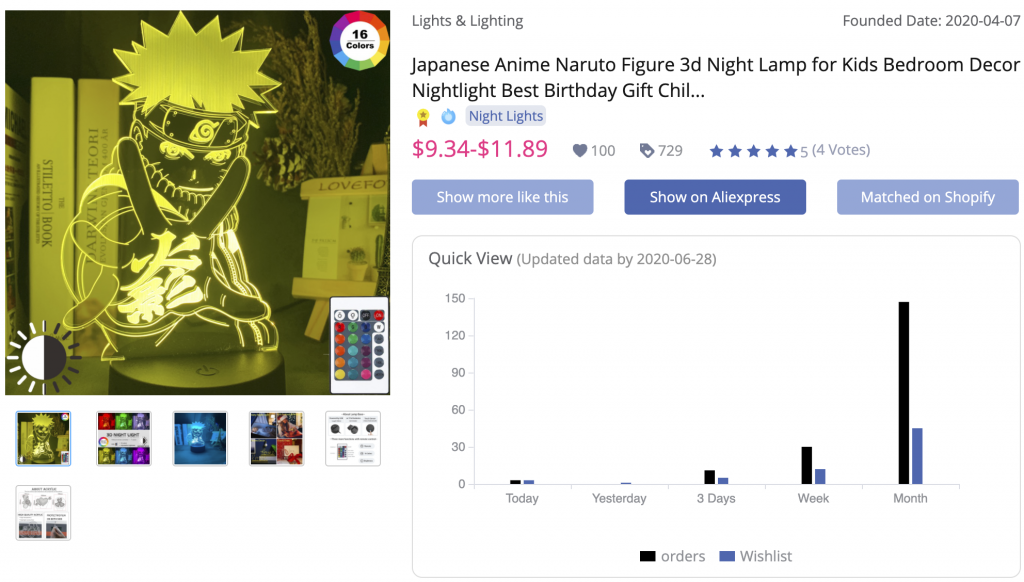 Novel and fun niche products, Japanese Anime Naruto Figure 3d Night Lamp for Kids Bedroom Decor Nightlight Best Birthday Gift Child Bedside Led Night Light that all children will love.
This is a Niche and trend product. Don't you quickly add it to your sales?
9.Portable Mini Air Conditioner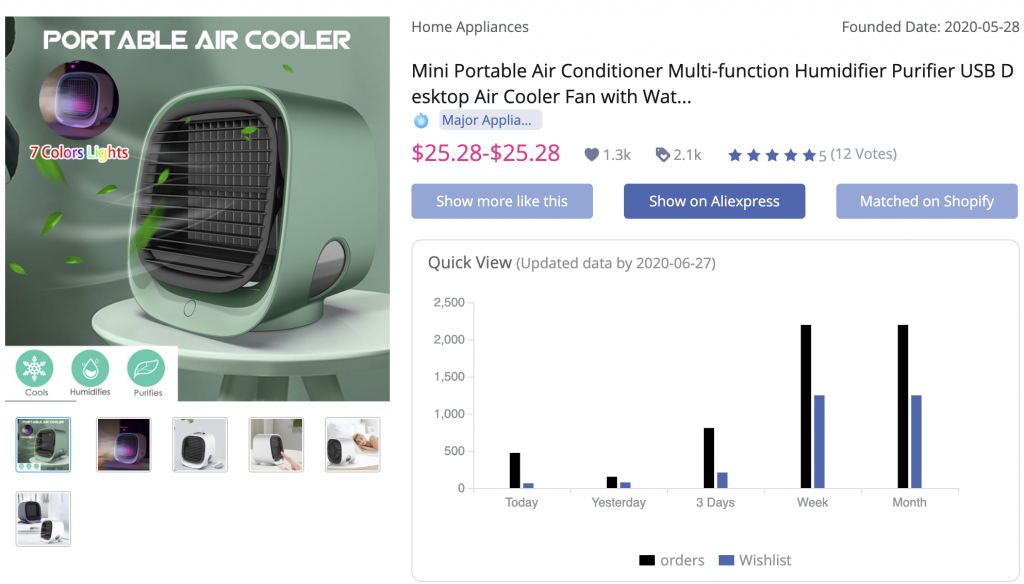 A portable air conditioner is a seasonal product so it sells a lot in summer. As a drop-shipper you can get a high margin on this product if you sell it to countries where the temperature is unbearably warm and it will become a high-sell item.
10.Scalp Massager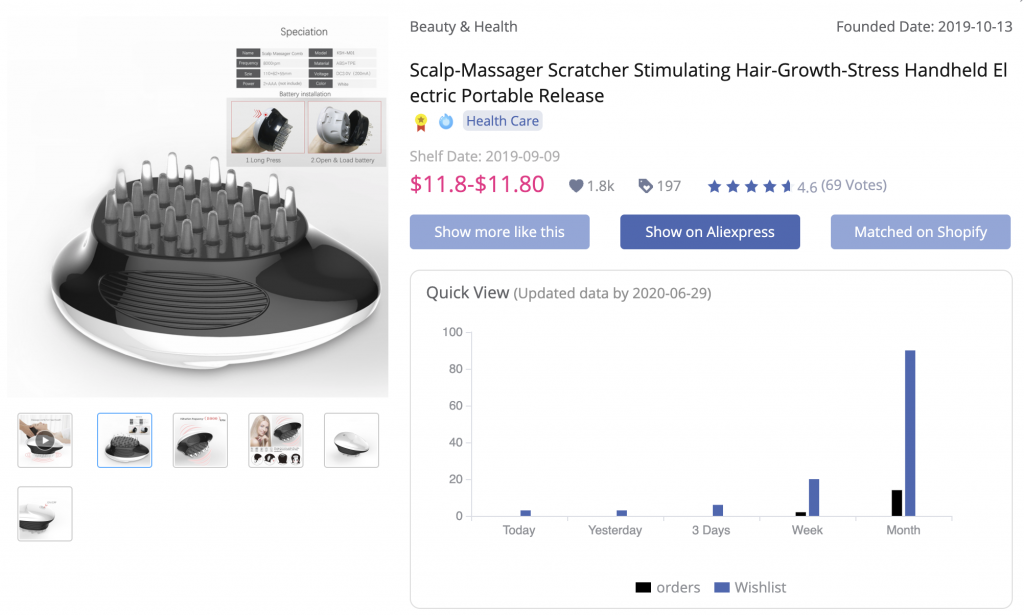 The scalp massager is about $10 on AliExpress. It is a massage comb with a strange shape but high demand. On Black Friday, it not only broke many sales records, but also officially won our most popular product award in the direct sales category. Sales from last month indicate that the product will also remain strong in the coming year.
Now it is your turn!
Make sure to test your dropshipping product ideas to find the best items to dropship. I recommend 10 profitable products that can be sought after in the second half of 2020. You need to combine your preferences, established or ongoing audience characteristics to test, and then add more.