5 Of The Best Ecommerce Tools You Should Be Using In 2020
In addition to large brands and enterprises, more and more small and medium-sized enterprises and individuals are also investing in the tide of e-commerce. In particular, the popular Shopify + dropship model in the past two years has greatly reduced the threshold for e-commerce and provided opportunities for SMEs and individuals. Nearly zero cost, no transportation pressure, no technical barriers, only a computer is required to start a dropshipping business.
Although the development of Internet technology has provided convenience for people engaged in e-commerce, if you do not use good ecommerce tools, you may waste a lot of time and money on the wrong things. Why do I say ecommerce tools are really important! After reading these five tools I introduced today you will understand. Technology changes lives.
1. Website tool–Shopify
——to set up your store and help you manage it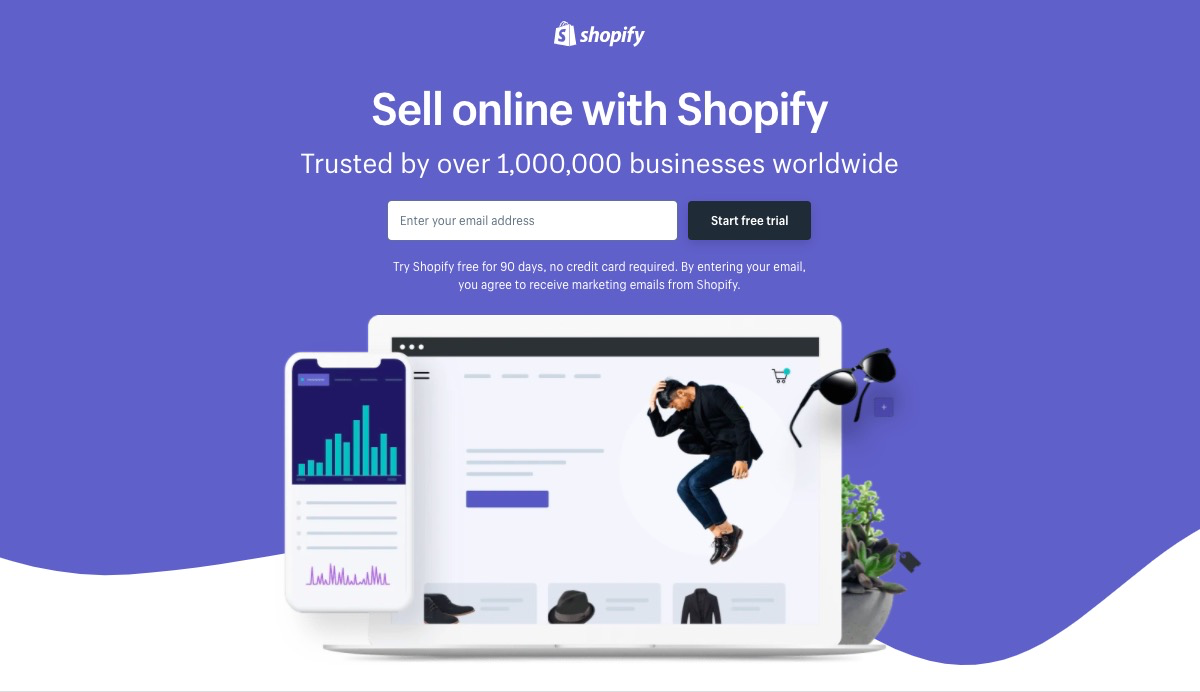 This is the official data given by Shopify. More than 1,000,000 entrepreneurs worldwide use Shopify. According to data provided by the third-party platform FindNiche, at least 726,612 Shopify stores are still actively operating. In the early days, most cross-border e-commerce merchant groups focused on Amazon, and to this day, Shopify has occupied a place. In order to further expand the user base, Shopify relaxed the use restrictions. New users are currently free to try for 90 days, and the monthly price after the trial period is $ 29.
For SMEs or individuals without a technical team, Shopify provides the greatest convenience for drop shippers. For example, a completely customized theme can save the cost of hiring a technical team's. In addition, Shopify helps to solve a series of problems such as secure payment, marketing, and transportation. All we have to do is decide what to sell and how to sell it.
Of course, the Shopify + dropship model also has disadvantages. On the one hand, as an independent website, how to drive traffic is a difficult problem; on the other hand, there are great hidden dangers in the problem of returning products. According to incomplete statistics, the average rate of returning products is about 5%, but due to cross-border transportation, returns have become A big problem.
Anyway, if you want to get a share in the e-commerce market, Shopify is one of the ecommerce tools that cannot be bypassed.
2. Niche Analytics tool–FindNiche
——to find out about your competitors, identify opportunities in your niche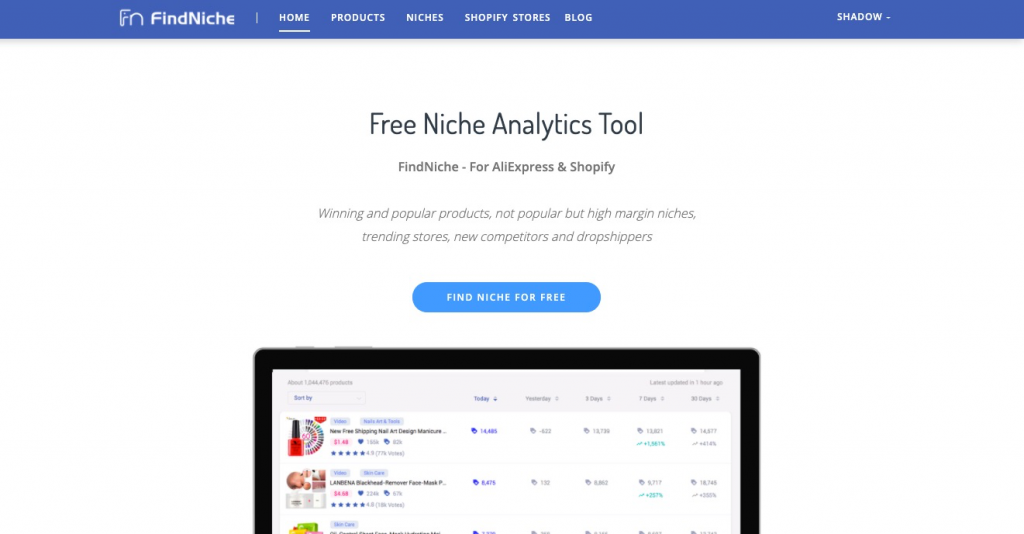 FindNiche is a niche analytics tool for Aliexpress and Shopify. It can help us find out everything about competitors and identify opportunities in your niche. I think its most powerful feature is Aliexpress tracking. We can check winning products based on recent orders. As can be seen from the following pictures, affected by the global epidemic, the most recent selling products are various types of masks.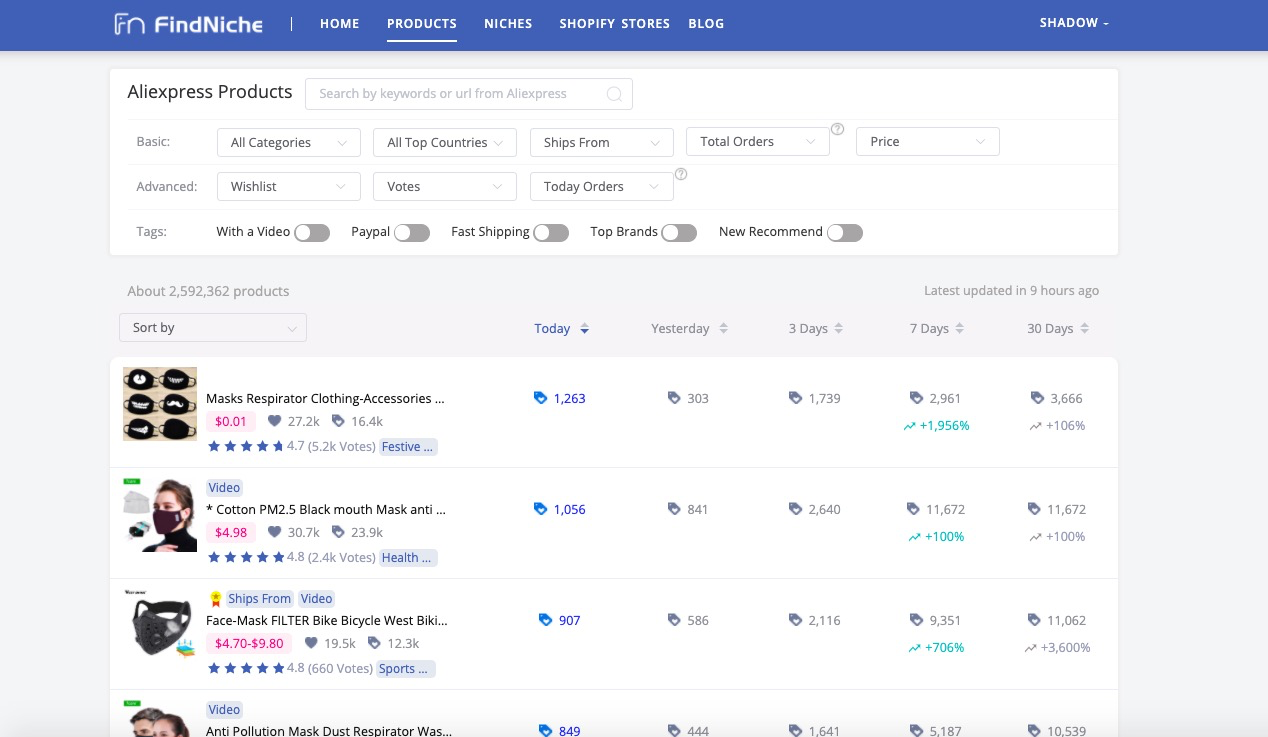 Aliexpress track function can help us analyze the product's recent performance in Aliexpress. For example, the picture below is the product details page of a mask. We can see its selling price on Aliexpress and its selling price in Shopify stores. We also can see what is the profit of this product and what is the recent number of orders, how many reviews on Aliexpress and the number of wishlists, etc. Through the analysis of various data, we can basically determine whether this product has the potential to become the next explosive product.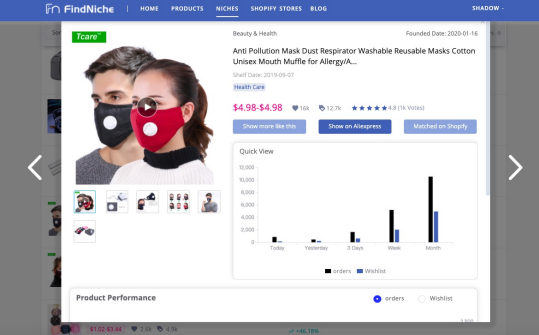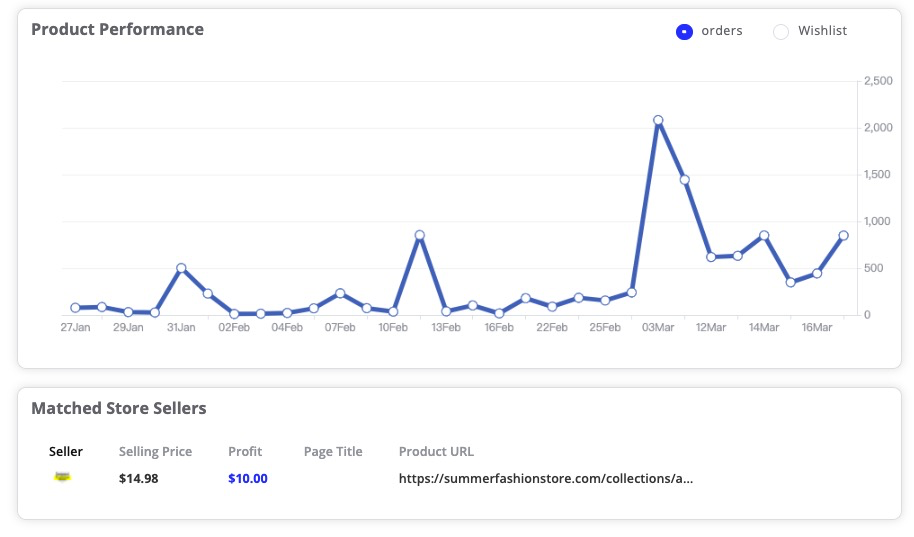 In addition, FindNiche also provides a complete Shopify store catalog and store analysis. We can filter and search these stores by category and keywords. FindNiche sorted all of these 726612 active Shopify stores based on the status of advertising in the last 30 days, popularity on FB, and website ranking. We can study these excellent store cases, find some experience in operating stores and dropshipping, and give ourselves reference and learning.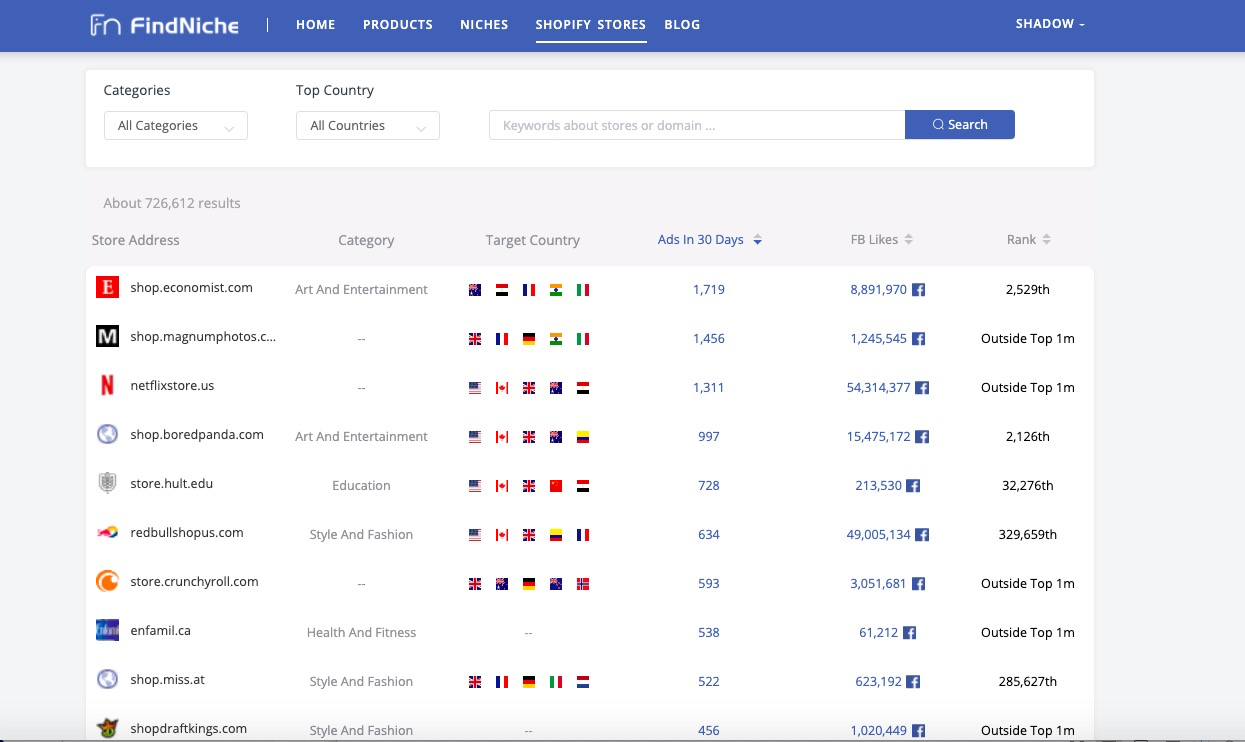 Of course, there are many more tools of the same type, which will not be introduced here. After all, FindNiche is enough to meet my needs.
3. SEO tool:Ahrefs
——SEO optimization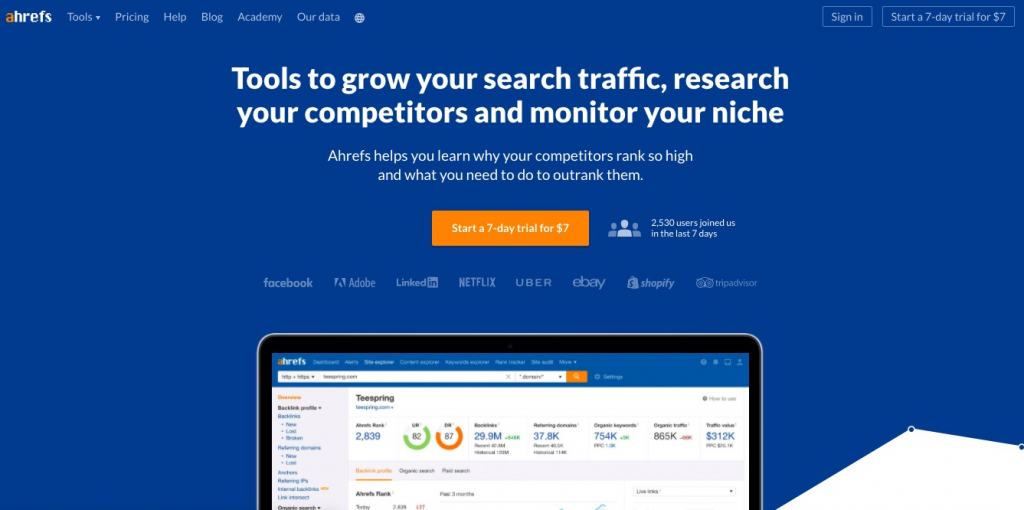 After we completed the first step, set up our own online shop through Shopify, and the second step to find the products suitable for sale through FindNiche, and did some research on the competitors, we need to perform the third step: SEO optimization.
Shopify is a website building tool. After we have our own online store, we need to promote it. Drive traffic to our Shopify store is not an easy task. Among all the promotion methods, SEO is the most basic and cost-effective way.
Here is a tool I have been using and I think is very useful-Ahrefs. I generally use the two functions "Site explorer" and "Keywords explorer".
Site explorer can view the basic data of various types of websites, including traffic, keywords, channel analysis, etc. We can use Ahref to analyze the situation of competitors and compare it with our own Shopify stores, find the gap between us and competitors, and then optimize.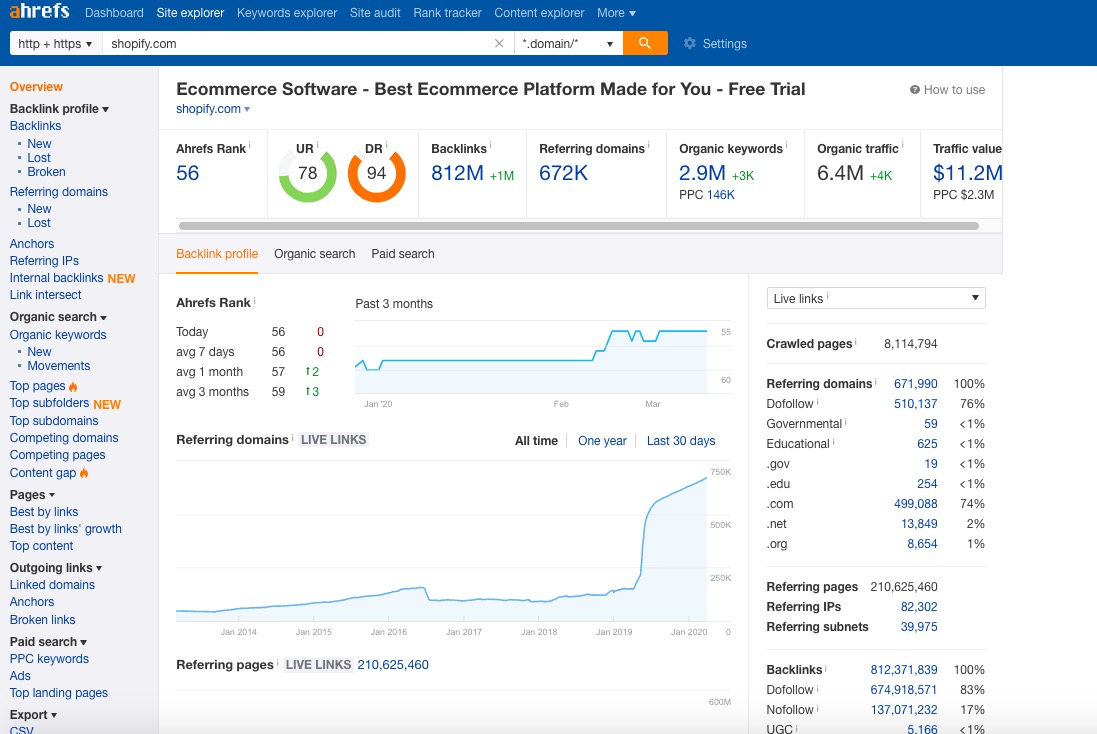 The Keywords explorer function is mainly to help me develop long-tail keywords, and understand the difficulty and traffic of each keywords. It helps us to perform keyword optimization work in a targeted manner.
4. Marketing tool–SendinBlue
——to let the world know you exist, drive traffic, convert leads into customers, and build your brand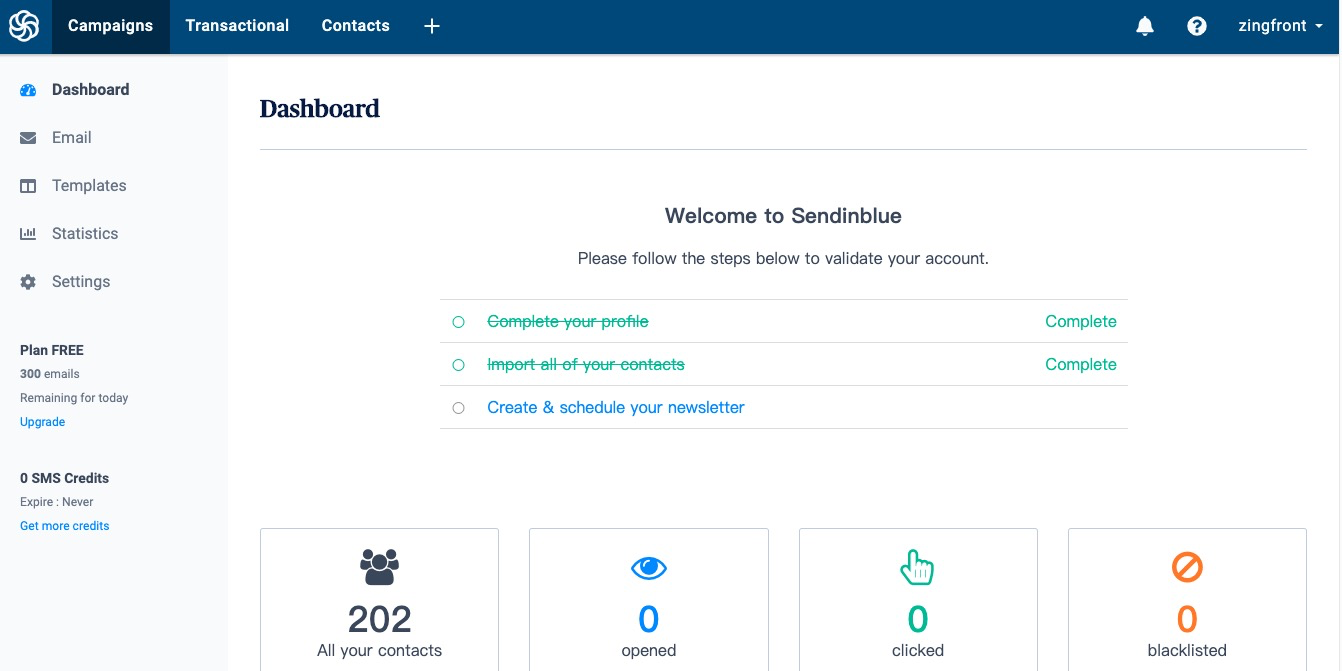 I mentioned the importance of EDM marketing in a previous blog, and I have to mention EDM marketing tools here. Usually, we will use two EDM marketing tools, one is the mail acquisition tool, and the other is the mass-mailing tool. Today we mainly introduce SendinBlue, a mass-mailing tool.
I have used SendinBlue for a while, and its functional design is relatively complete. Not only can I perform A/B testing in the same email campaign, but other common functions such as custom fields, scheduled sending, and free email templates are also relatively complete. After the email is sent, the system will automatically count your sent data.
But its shortcomings are also obvious. SendinBlue has very strict data requirements. Unless you can guarantee that your campaign open rate is above 10%, you will face the situation that you cannot use your account anymore.
5.Ads Spy tool–BigSpy
–to monitor competitors'ads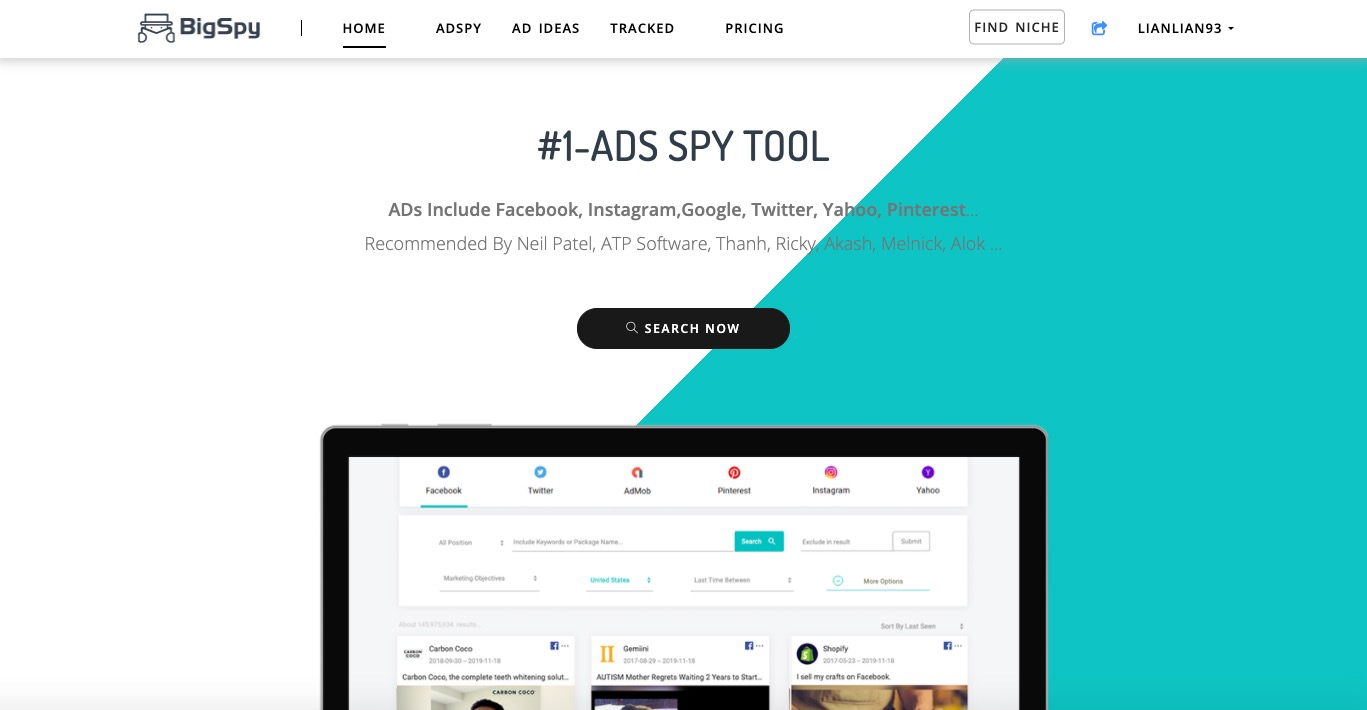 BigSpy is an ad spy tool for SMEs and personal advertisers. BigSpy has 160 million ads creative data, can monitor 40 major countries, has 6 commonly used social media and 20+ Affiliate networks. BigSpy currently supports advertising monitoring on multiple channels, including Facebook, Google, Twitter, Instagram, etc.
we can track the advertising of mainstream platforms, and we can find excellent creatives for our own reference. BigSpy recently launched a new feature "Ad ideas". This section has many excellent and high conversion rate copywriting that can provide us with inspiration.
Conclusion: The above are the excellent tools that I think need to be used in all aspects of e-commerce, I hope to inspire you.