[Guest Post] Amazon Dropshipping: Product Research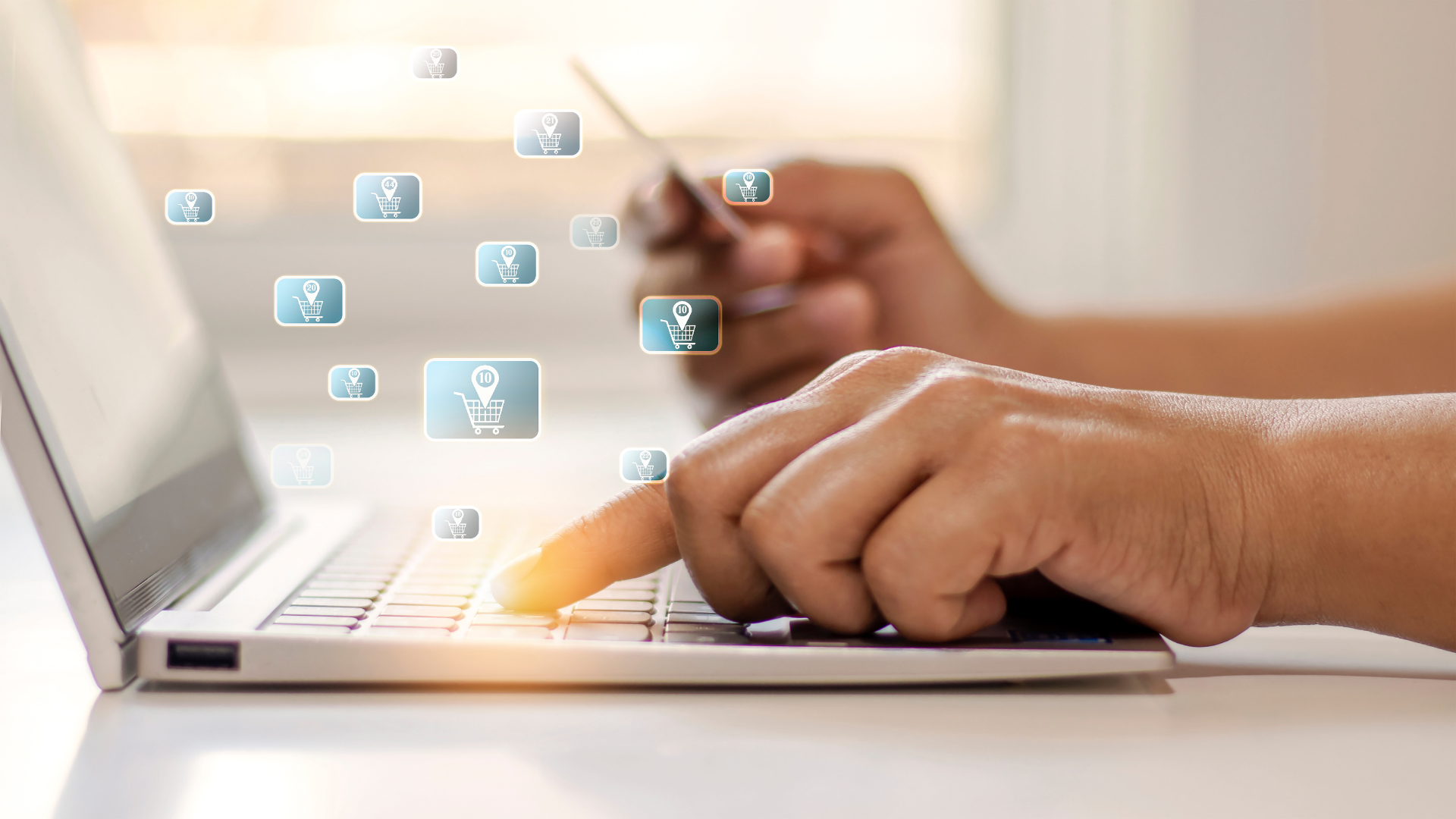 Dropshipping has become an $85 billion industry. There are many sellers on Amazon and other e-commerce markets who benefit from this method. However, a major aspect of Amazon dropshipping that can be quite difficult is selecting the best products to sell.
Due to the massive size of the Amazon catalog, there's an infinite number of products that can be sold. Therefore, it can be difficult to figure out where to begin.
But don't worry. If you're looking to gain an advantage over other sellers, this guide will help you learn about dropshipping and how to conduct product research so you can discover trending products on Amazon.
Amazon Dropshipping
Dropshipping lets you sell products on Amazon before you purchase them from suppliers. With this process, you list products on Amazon without storing them on your own. When someone orders an item from you, you send a request to the dropshipping supplier and they send the product directly to the customer. You are an intermediary in this chain, and you make a small percentage of the profit from the sale.
In other words, the dropshipping process can best be described as a fulfillment process, through which you can outsource your tasks. This outsourcing includes:
Receiving the products
Storage
Shipping
Dropshipping allows anybody to offer or sell products, so it's a unique fulfillment method by which Amazon sellers can automate up to 80% of their operations.
Since you don't have to pay for dropshipping services in advance, you can enjoy flexibility when it comes to pricing your items. This lets you sell more expensive items.
Additionally, the size of your product is not an issue since you don't have to worry about larger products raising FBA costs. Still, the aspects of dropshipping's fulfillment process can affect the ability of your business to generate significant sales. For example, if you opt for dropshipping in place of "Fulfilled By Amazon (FBA)," those products won't qualify for Amazon Prime.
Also, the extended time needed for delivery that is typical of dropshipping can lead customers to seek alternative products to buy. With this type of sales model, it's important to give as much consideration to the quality of your supplier as well as the quality of your product.
Amazon's Dropshipping Policy
To be an Amazon dropshipper, you must fulfill three distinct policy requirements:
It's important to make it known that you're the owner of these items.
It's essential that you eliminate extra packaging and other details (like location) that indicate you received the products from a third party.
You have to be accountable and promptly address any customer complaints.
Amazon will also require you to adhere to the terms of the seller's agreement.
Legal Requirements
Legal requirements can be difficult for sellers who are new to the dropshipping business. First of all, dropshippers do not have the right to use any brand name or trademark. However, it is possible to solve this issue by looking for reliable suppliers.
Dropshipping agreements allow suppliers to retain more control, but legally, you are responsible for using a trademark.
It is also possible for you to run into problems after selling the items if they are the intellectual property of other parties or companies. For instance, selling an Ikea product may be problematic when the design is protected by IP protection.
If you are considering dropshipping, make sure that your product gets sold. This can be done by examining the source site (assuming you are confident about the supplier).
Dropshipping Product Research
Product research is a method of analyzing and confirming the potential profit for a product. This procedure ensures that you understand how effective selling a specific item can be before you start selling it.
Criteria for dropshipping products
While deciding which products to market, pay close attention to these four factors:
Margin
Price range
Sizes
Demand
Margin
The average profit you can earn when dropshipping varies from 10-50%. So if you're in this bracket, you are selling profitable goods through dropshipping.
Keep in mind that dropshipping is not typically as profitable of a sales strategy as others. This is due to the fact that the majority of sales revenue goes to the supplier.
You may also want to check out the margins of your competitors to find out the typical expectations for target items. For example, some dropshippers expect three times profit margins when they have the necessary circumstances to earn a higher margin.
Pricing
Your product's possible price range is determined in the form of your margin. The best price for most items is $20-200. Most items are sold within the $30-$70 range, and you can begin with this price range if you're dropshipping for the first time. Beware of any products priced below $20.
But dropshipping success is also based on the value of the product you choose to sell, which means you need to price your product based on the market and apply analytics to help you determine the product's appropriate sale price.
Item Size
The size of the product matters if you use order fulfillment services. The larger the product, the higher the fees can be, and accordingly, this affects your profits. If the supplier is fully responsible for shipping, and this is included in the price, you don't have to worry about this when calculating earnings.
Demand
While selling products, it's wise to focus on each product's popularity. But, it's also important to understand the difference between steady market trends and seasonal fluctuations. Start with exploring Amazon trending products to help you identify what's popular right now.
A large portion of this data can be gathered from third-party software to collect past information. Keep in mind that using keywords that yield regular outcomes and sales will be crucial.
If you're planning to become a dropshipper of an item, use the historical sales figures and volumes. You may use monthly statistics or trends too if the other information is unavailable.
Guide to Finding Products
The following tips are helpful when it comes to learning about finalizing your product niche:
Step 1: Explore Product Ideas on Supplier Websites
The first step is to explore the variety of products on the websites of well-known dropshipping suppliers. Scroll through the product catalog to see what you can sell, and how much it costs. You can also use websites like Alibaba or Aliexpress to see some popular trends.
Step 2: Evaluate Important Criteria
Margins: pay attention to products with a margin over 60%
Demand: Check the estimated monthly sales to see if the product sells well on Amazon. Sales over 300 are considered good.
Price changes: Open the product page and check the Buy Box history and Price History.
Step 3: Analyze More Data
If the product meets the main criteria, it's worth checking other factors as well. When dropshipping, the following indicators are also important:
The number of sellers: The ideal number of sellers should range from three to ten. With this range, you can be sure that this product can be resold, but there isn't strong enough competition yet.
Private label: When someone sells a product under their own brand, dropshippers most likely dropshippers are not able to sell it. An exception may be when some brands sell their products through distributors. Then there can be many sellers on the listing.
Top 5 Dropshipping Ideas
The five niches for dropshipping products that you may want to explore are listed below:
Makeup Brushes: These items remain in high demand, so makeup brushes are an easy entry point. Many brands have extremely loyal followers within the specific categories of brushes.
Star Projector Night Light: This product is quite popular, especially among children. You can easily find it from various dropshipping suppliers.
Pet Seat Protectors: This lightweight and non-fragile item is a great option for dropshipping. It's also in high demand throughout the year.
Wooden Utensils: Kitchen appliances are a popular dropshipping item, mainly because of their low cost and lightweight. The key thing to keep in mind is choosing a listing with many sales and a small number of sellers.
Rapid Snatch Waist Wraps: This fitness product is growing in popularity, according to an Amazon Trend Report. Due to its good price, these products have a high margin.
Conclusion
Dropshipping is a process that requires effort and persistence. It's important to conduct thorough research, find the best suppliers, and identify trends to ensure that you find great products to resell and make a profit.