Best 8 Oberlo Alternatives For Dropshipping
Many FindNiche users have sent us emails inquiring about how they can improve efficiency when listing products, and we generally recommend the Oberlo app, one of the biggest dropshipping tools on the market, which allows dropshippers to export products from AliExpress and import directly to Shopify store with ease.
Oberlo makes Shopify dropshipping easier. After you have done product research on FindNiche, you will link to the specific AliExpress page, with Oberlo, you can import products details like product images, descriptions, prices, and shipping details from AliExpress product page to your Shopify store with only a few clicks.
How does Oberlo work?
First, get Oberlo and connect it to your Shopify store, then do product research on FindNiche, if you determine which product you will sell on your Shopify store, then go AliExpress and import the product page to your Shopify store with Oberlo Chrome extension, and you can also track your sales and shipment.

Pros
Import products from AliExpress immediately and easily
Easy to understand and simple to use with a clean UI
Product customization
Automated fulfillment of orders
Auto-updates of prices and inventory
Sales and shipment tracking
Pricing and inventory automation
One-step integration with Shopify
Free Chrome extension
Video tutorial
ePacket filter
Cons
Only Aliexpress is supported
Oberlo product import limit
None of the products are edited within Oberlo
No possibility to work on standalone sites or other platforms (only on Shopify stores)
Although Oberlo is recognized as one of the most powerful dropshipping tools and available worldwide, it also has some limitations. And some dropshippers do product research on FindNiche, but they don't set their stores on Shopify. Thus they require some tools to make work more efficient not only focus on Shopify.
Here I recommend some Oberlo Alternatives, and remember, some of these Oberlo alternatives below support more websites than just AliExpress.
Oberlo Alternatives
EPROLO
EPROLO is one of the best Oberlo alternatives.
It is a forever free dropshipping platform that integrates with Shopify, WooCommerce, eBay, and so on.
EPROLO takes charge of the order fulfillment, including product sourcing, quality control, inventory management, packaging and shipping.
It also supports Print On demand dropshipping, you can customize the design and package to build your own brand.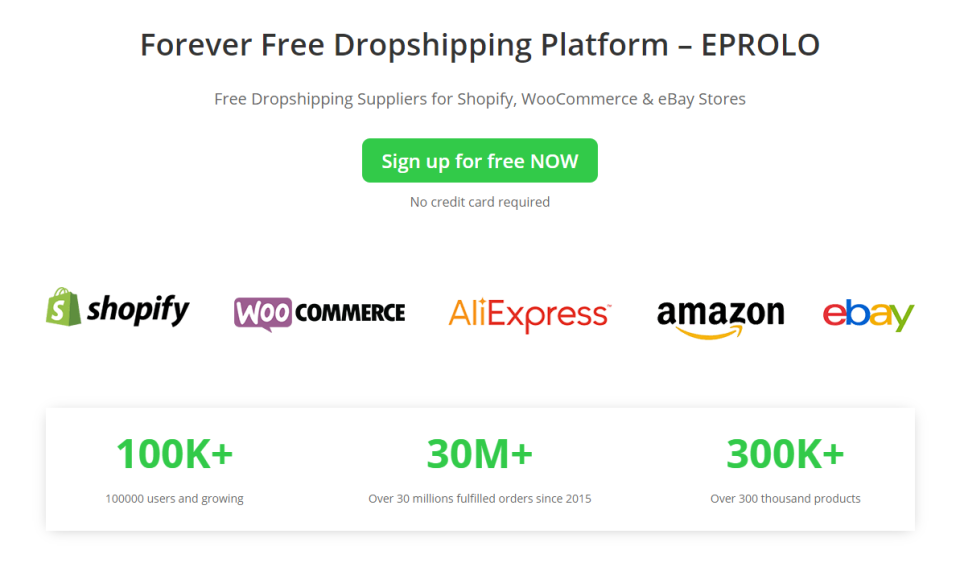 DSM TOOL
DSM TOOL is another Oberlo alternative that allows you to use to source products from 50+ websites of dropshipping suppliers, including AliExpress, CJDropshipping, Amazon, Walmart, etc., to your Shopify and eBay shop. It's an automated dropshipping management software that will monitor your stock and prices and automate the dropshipping daily tasks: product search, sourcing process, listing optimization, orders processing, customer support, etc.
DSM Tool will help you to save time and grow your dropshipping business. Proved by more than 100k sellers.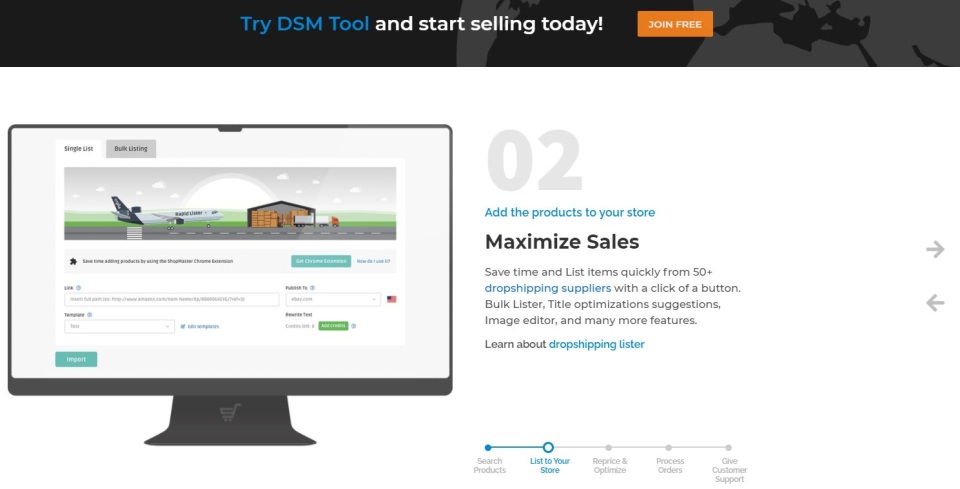 ShopMaster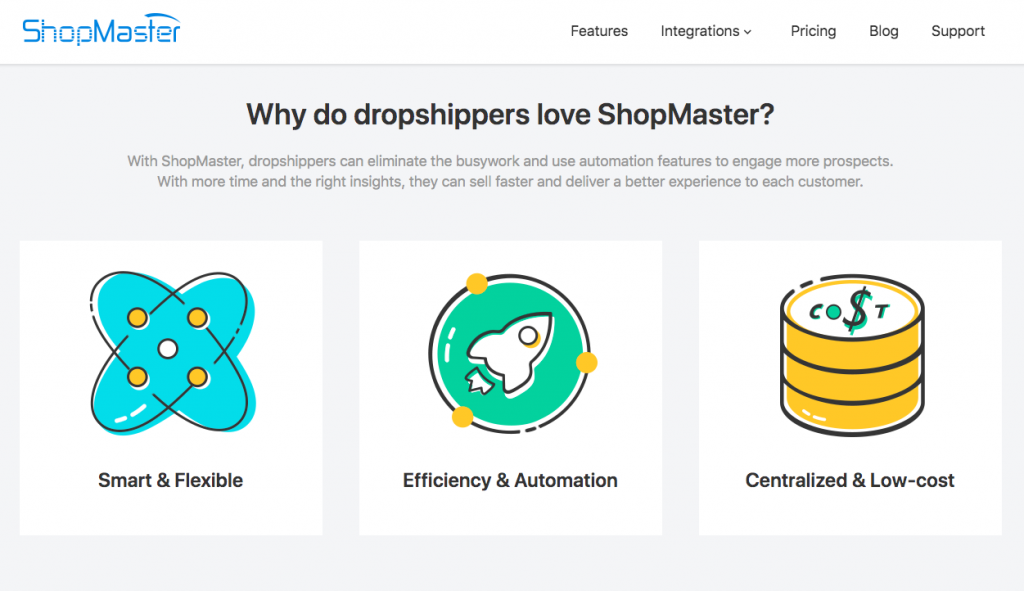 ShopMaster is an Oberlo alternative that allows you to import products from different kinds of websites, such as Amazon, AliExpress, and other 20+ suppliers. With this ShopMaster Chrome extension, dropshippers can eliminate the busywork and use automation features to engage more prospects.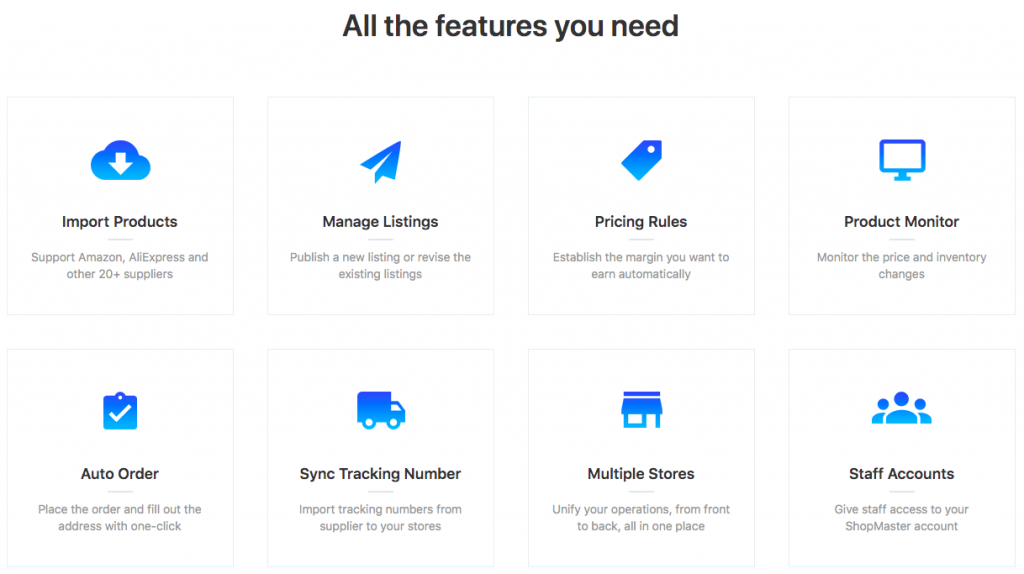 Printful
Printful is one of the best print-on-demand apps for dropshipping, selling almost every kind of clothing and accessory product that you can think of. Designed to combine custom printing and dropshipping for your business so that you can sell the unique and creative product yourself, Printful is a great way to name yourself in the industry.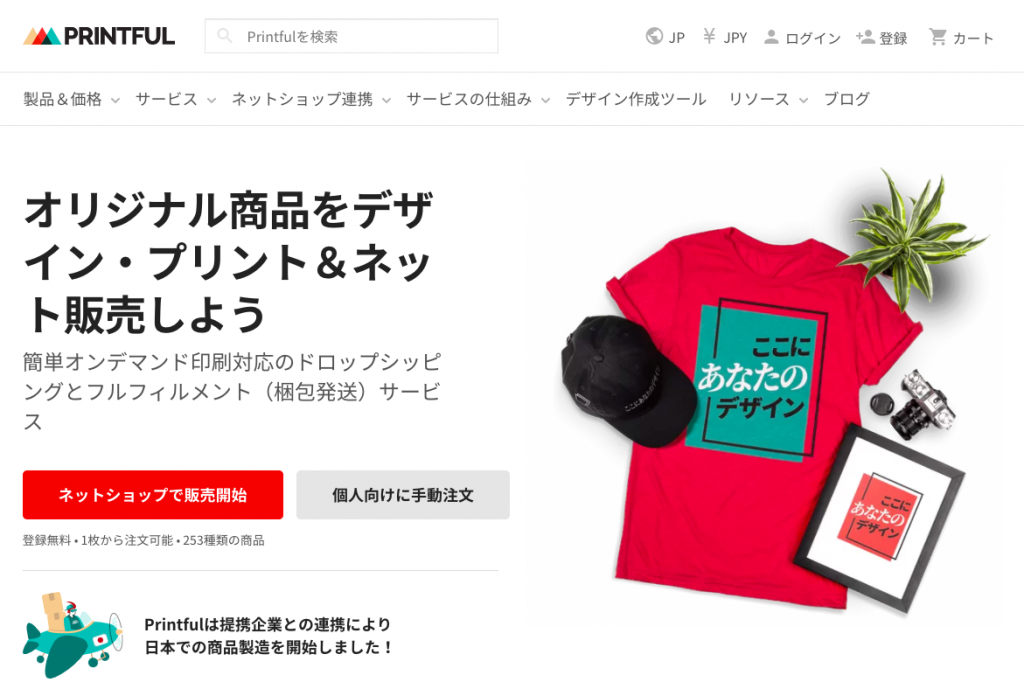 Printful is also unusual in that it integrates with Shopify, WooCommerce, SquareSpace, Amazon, eBay, and many more e-commerce services. With it, nothing to pay upfront, just pay for the items you choose in the catalog, also they have a great global customer support system.
Dropified
Dropified is a platform similar to Oberlo that can be used to import products into online stores. Unlike Oberlo, it can import products from platforms such as AliEpxress, eBay, Alibaba, and integrate with Shopify, WooCommerce, Zapier, Captcha solver, and GrooveKart.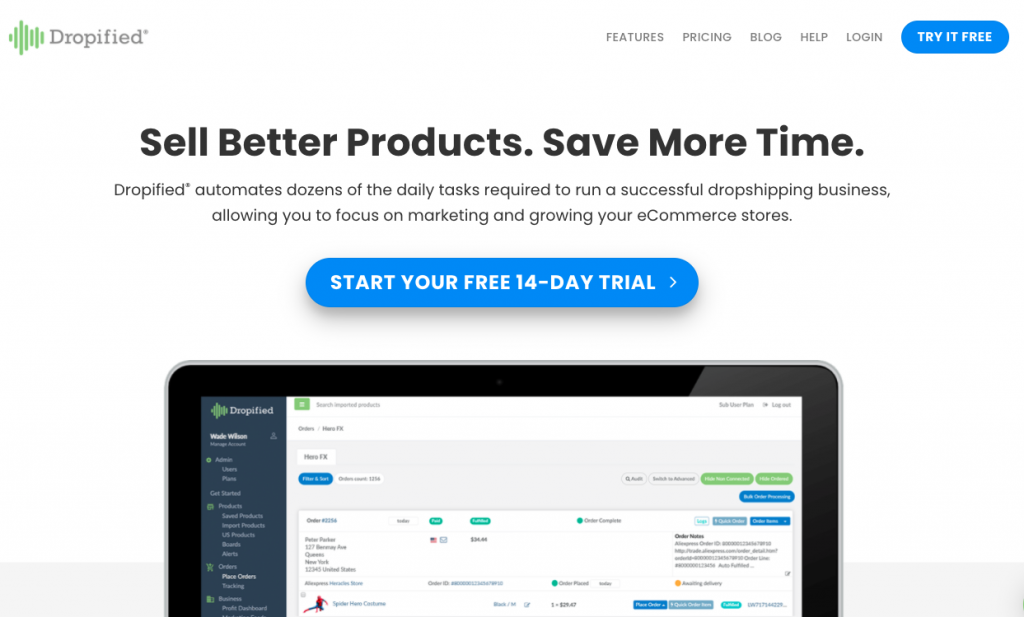 With it, you can easily add and ship products in the e-commerce store, save time, and make more money with less order management.
Spocket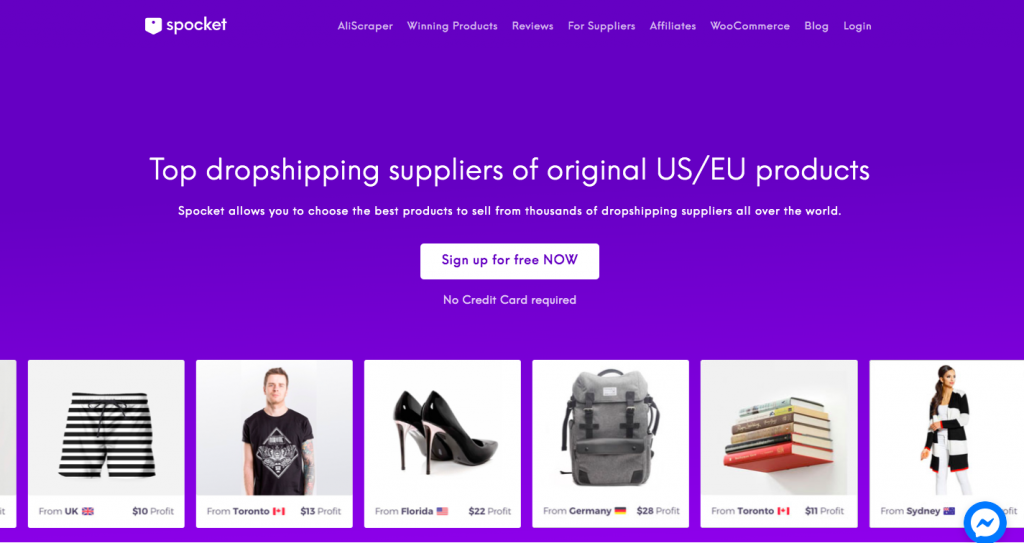 Spocket is one of the most highly rated Oberlo alternatives on the market, which is similar to AliExpress. If you want to build a relatively localized outlet store, Spocket is a great tool.
Not only focusing on Shopify stores, but Spocket also provides modules for WooCommerce. Spocket aims to help you truly improve e-commerce performance by interacting with customers and formulating long-term sales strategies. It is an important part of your online sales strategy.
Spocket has real-time inventory updates and automatic order processing functions to make shipping easier. In addition, Spocket's products are high-quality products made in the United States and the European Union, with fast delivery and unique appeal.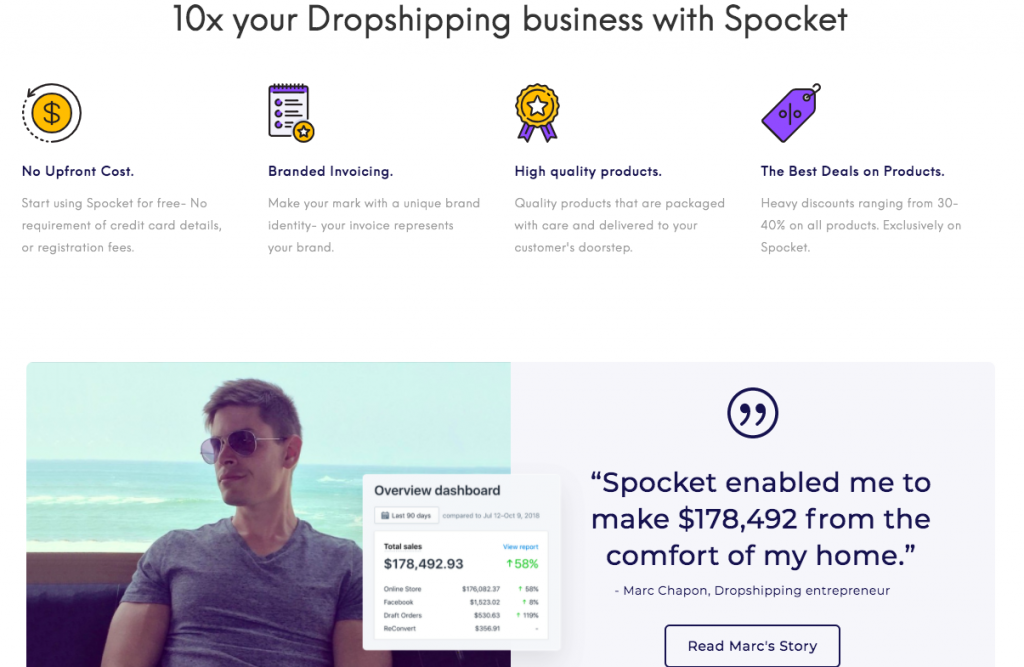 Importify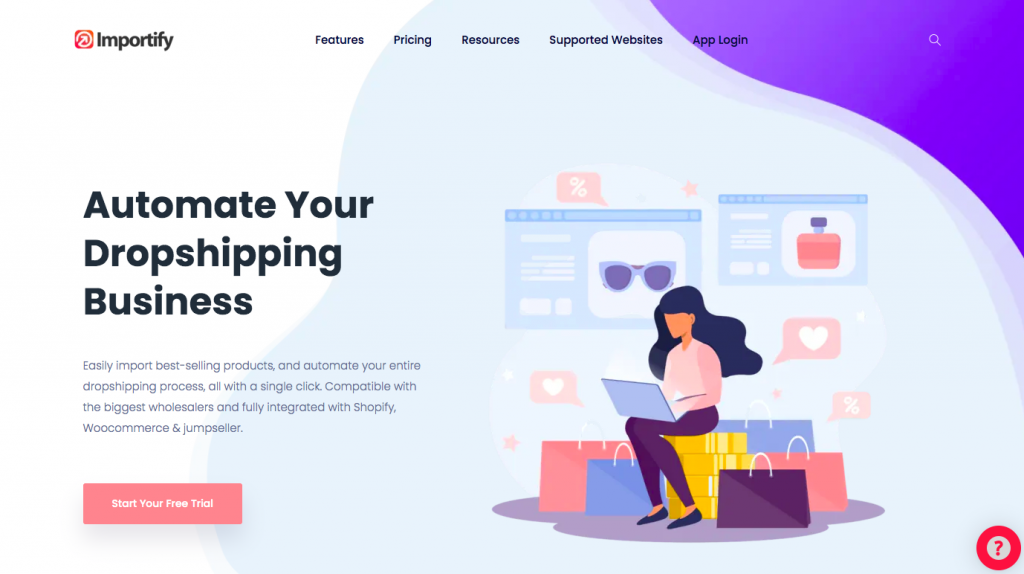 Importify allows business users to start importing the best-selling products from the market to their e-commerce stores such as Shopify, Woocommerce. From there, you can automate sales, easily meet fulfillment needs, and manage your Shopify store without worrying about finding a place to store your products.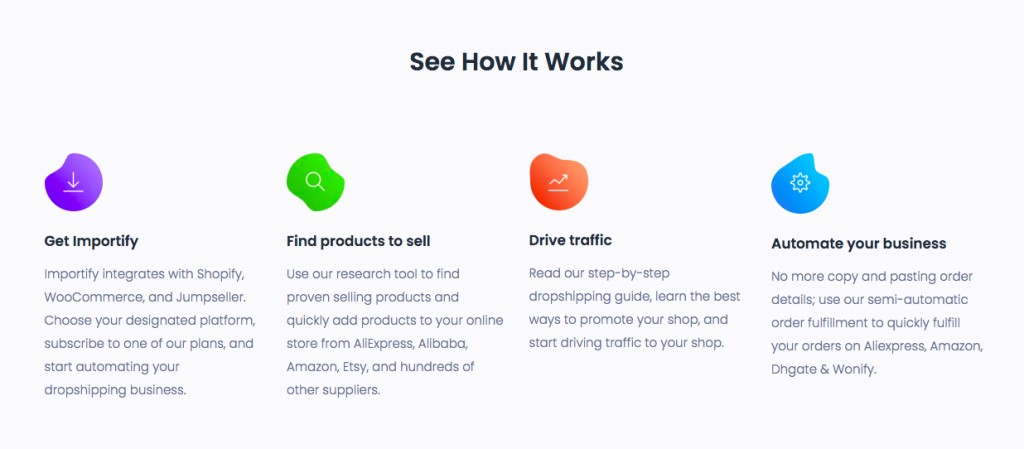 Also, it is a very user-friendly alternative to Oberlo and a good choice for beginners who are not familiar with high-tech software. Moreover, the solution is compatible with some of the largest e-commerce platforms and wholesalers, including AliExpress, Etsy, Amazon, etc.
Modalyst
Modalyst makes it easier to find US dropshipping suppliers. By installing the app, you can get access to US Suppliers, AliExpress vendors, and the best dropshipping products and wholesalers.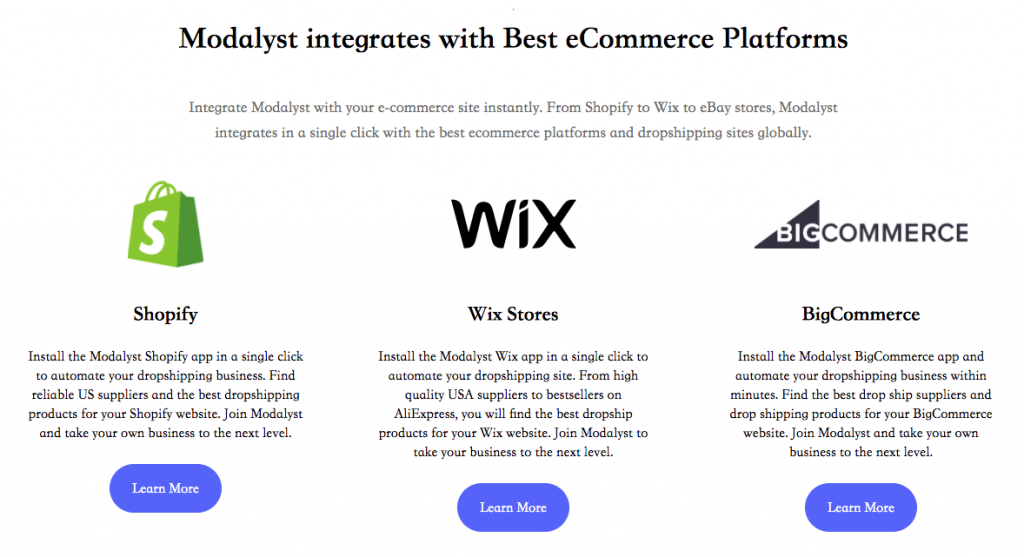 It is a B2B marketplace with hosting US& EU suppliers with fast shipping - what makes Modalyst special is that it hosts suppliers that provide private label customization for many of their products.
The transportation of Modalyst products is also very fast. The average transportation time in the United States and the European Union is 4-7 days. Furthermore, they can stock well-known brands such as Givenchy, Louis Vuitton, Moschino, and Michael Kors and allow direct mailing of these brands Goods-Although to unlock these products, but you must subscribe to the Pro plan, which costs up to $90 per month.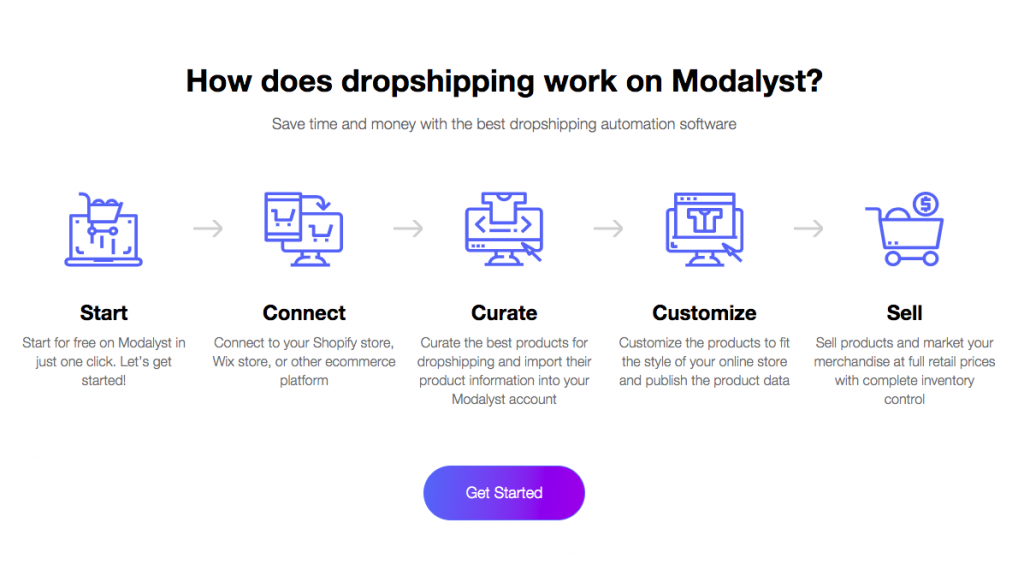 They connect you to inventory, so you can focus on creating a catalog of profitable products for your online store.
Spreadr
Spreadr is an Amazon importer app that allows you to import products from Amazon to Shopify, Woocommerce, and Bigcommerce. Its special lies in the affiliate mode, it enables you to link straightly to the Amazon merchants and list their products as an affiliate, as opposed to the classic dropshipping business model, where you connect with different suppliers and import their products directly unto your store.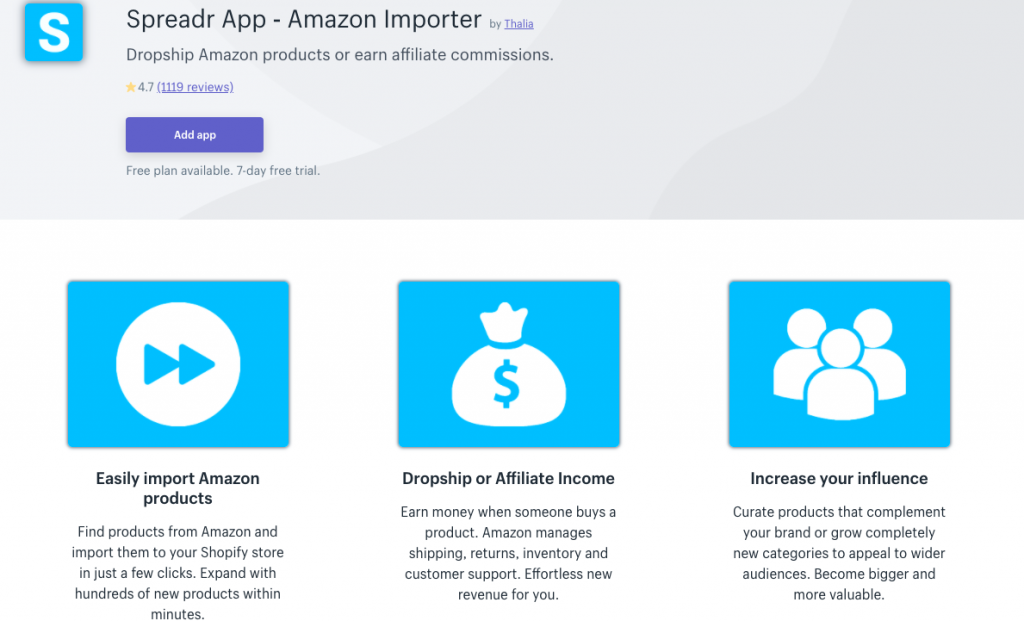 It offers effortless new revenue for you, but before starting use Spreadr, you need to sign up for Amazon's affiliate plan, which provides a 4% commission.
uDroppy
uDroppy is a platform designed to support all e-commerce businesses. They are responsible for sourcing, fulfilling, and shipping your products. After registering uDroppy, all you have to do is to do a good job in marketing!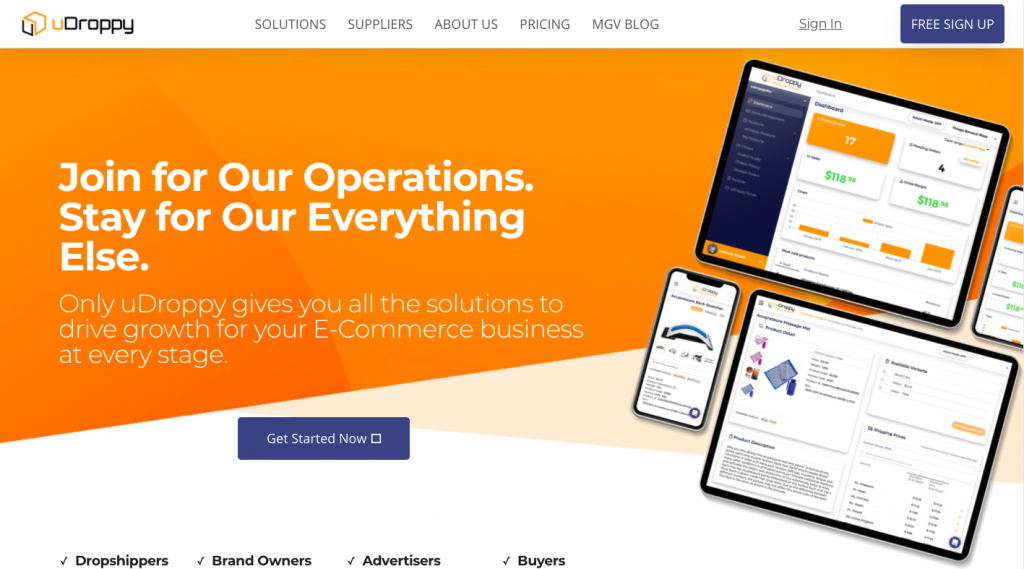 Once you fulfilled the orders, they will take care of the shipping. Surprisingly, they can ship the item to every country in 4-15 days!
HyperSKU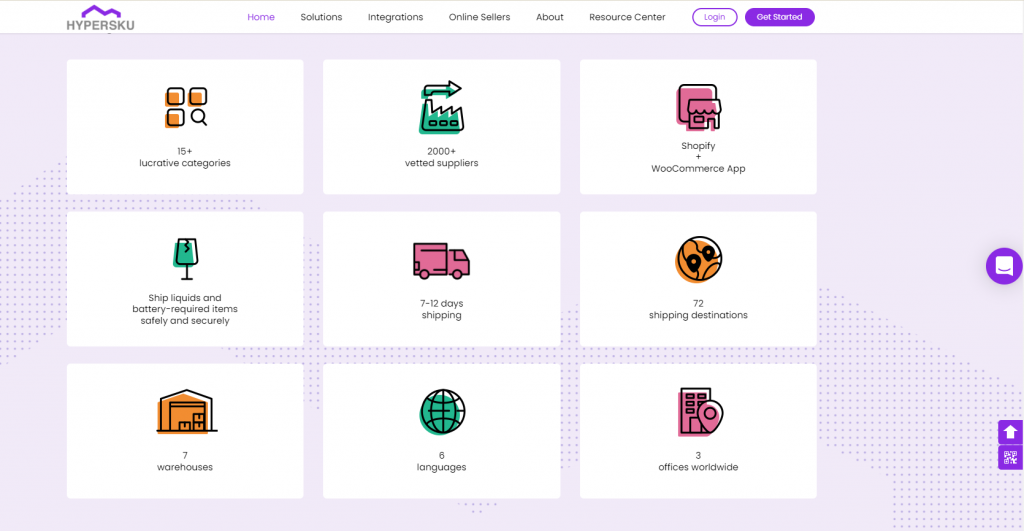 HyperSKU is the solution to solve the dropshipping hassles with zero subscription fees.
With the direct connections with local suppliers and global shipping carriers, HyperSKU is capable of handling the communications with both ends to provide top-notch dropshipping/branding services.
Not the only source from AliExpress but also their vetted suppliers: you can search products in the HyperSKU product library or look for what you like from the AliExpress link/image. Multiple shipping methods are available: cost-efficient to fast shipping at your choices, with a transparent tracking system shown on the HyperSKU dashboard.
Moreover, HyperSKU provides 1-1 team support and is also integrated with multiple platforms such as Shopify, WooCommerce, BigCommerce, Shoplazza, Shopline, AllValue, and Yampi.
Conclusion
I have recommended 8 Oberlo alternatives to you, and you can decide which one you're going to pick Oberlo or any of these Oberlo alternatives to process your dropshipping business. With great dropshipping tools, such as FindNiche, Oberlo, you can grow your business easier. Hope it helps your dropshipping business.
Thorough Product Analysis of AliExpress & Shopify