How To Find Your Niche In 4 Simple Ways|FindNiche
Under the influence of the global epidemic, although physical stores are more affected, the e-commerce business has grown against the trend. This is a difficult period but also an opportunity for us. Start an e-commerce business is a general trend in the future. For a dropshipper who just begin an e-commerce business, how to find your niche is an inescapable problem. Only when we find the niche market can we gain a foothold in this field.
Before we start, we must first understand a question, what kind of conditions should a good niche product meet?
What kind of conditions should a good niche product meet?
Usually, we will use some tools to select products. These tools will provide us with some product data and analysis reports. We use these data to make judgments and select some potential products. Such as Ecomhunt, FindNiche, Pexda, NicheScraper, etc. So what are the requirements for a good niche?
1. In the short term, the order volume has increased significantly
2. The order growth rate is positive for more than 2 weeks
3. The popularity in Google Trends continues to rise or gradually rises in steady fluctuations.
4. Under the premise of a certain order volume, the number of comments on Aliexpress is not large, and the number of added to the wishlist is not huge.
5. The profit growth rate is increasing for 2 weeks
6. The supplier price of the product is low, but the selling price in Shopify is high, in other words, the product profit is high.
Such products have good trends, but for the time being, they are not well known, and the potential profits are large. I believe that they will have good performance in the future.
How to find your niche?
With the rise and popularity of the dropshipping + Shopify model in recent years, more and more dropshipper are looking for suppliers in Aliexpress and using Shopify to build their own websites. The threshold for e-commerce is greatly reduced. Well, before we start, we must first find niches in the following ways.
1. Identify the areas and points of your interest
Do you want to sell electronics or snowboards? Different fields have their own niches. Before you start, you need to know what you want to do. it depends on:
Your resources. Are there resources in a certain field, such as familiar factories or promotion channels in a certain field?
Your point of interest. If you want to do dropshipping well, long-term persistence and hard work are essential. If you are not interested in your product, then do not start your project from the beginning.
Your ability range, what industry have you worked in. What are you good at, is it SEO optimization, or did you ever do e-commerce in a big company?
These factors are the things you need to consider. Define yourself in a circle first, and then consider what niches are in this circle.
2. Find the problem you can solve for the certain crowd
Once you have determined what field you want to work in, you need to consider what people in this field care about most, what their pain points are, and whether you can solve these problems.
For example, this is a popular store that I recently found in the Shopify store directory of FindNiche, and its Facebook popularity reached 169,734.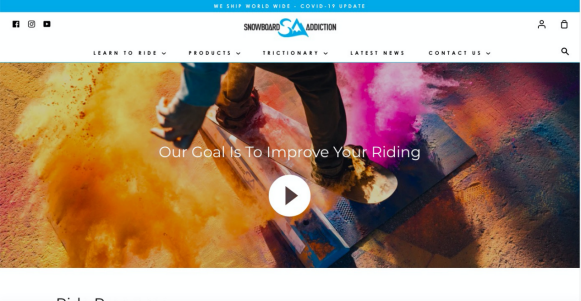 What problems does it solve for the target users? People love skiing and need to purchase basic ski equipment, but this equipment has different professional levels and people need some guidance to choose the equipment. In addition, people need some professional tutorials to improve their skiing skills. Grading appliances and tutorials are the pain points of the target group. And this Shopify store caught these problems and gave solutions.
This case is very meaningful. So for us, what do we need to do before we start?
1) Communicate directly with the target group to understand their needs
2) Go to Quora, Reddit, and other forums to find the gathering place of relevant people to see what issues people are paying attention to and discussing
3) Keyword research to determine keyword popularity and trend.
Usually, we will use Google Trends to query the recent popularity of these words. For example, esporta fitness has had a fever for a while, but it has recently declined. Then this field may not be suitable for us to join now.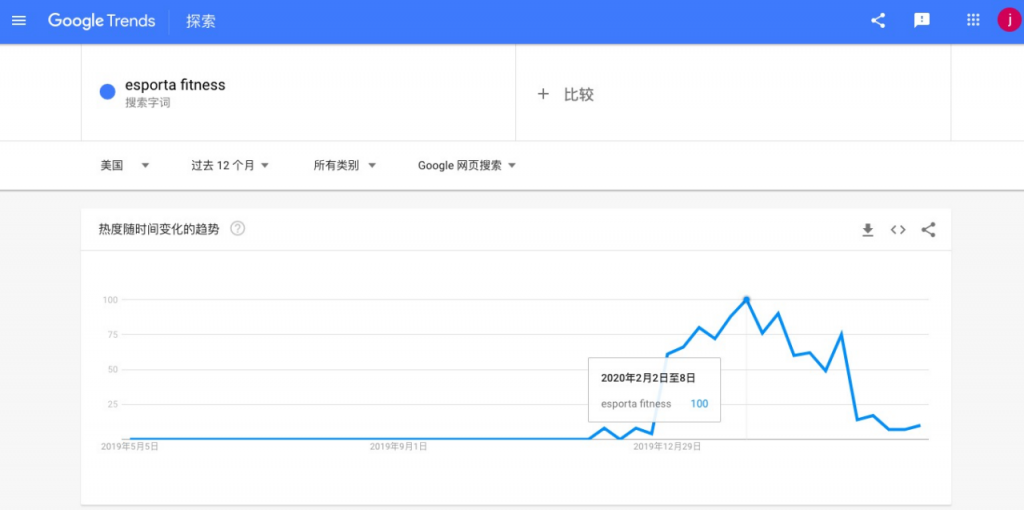 3. Research competitors
After determining what we do and knowing what problems can be solved for the target population, we can study the situation of our competitors.
1) Through FindNiche, find competitors' Shopify stores
FindNiche is a free niche analytics tool for Aliexpress and Shopify. Its main function is to help us choose winning products. But I think its other function is also very good, is Shopify store analysis.
We enter keywords in the "Top Shopify" section, and we will get the corresponding store information. For example, we search for "shoes". These results are all Shopify stores that sell shoes. We can see the detailed information of these stores, such as store address, category, target country, ads in 30 days, FB likes, rank, etc.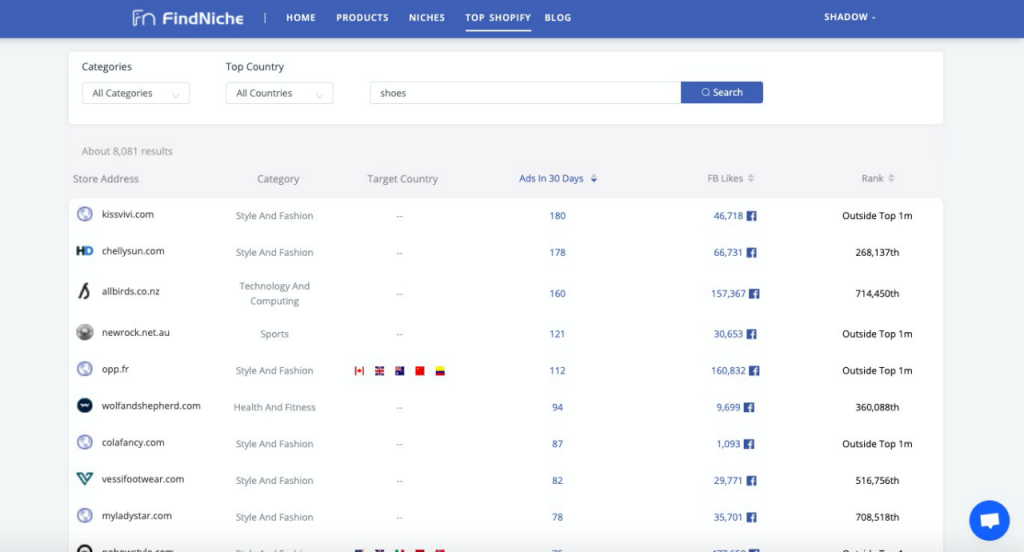 We can click on the websites of these stores and link to their homepage to study their operation methods. At the same time, we can use some tools, such as SimilarWeb, to check the traffic sources of these stores. Use ahref to query the keyword layout of these competitors' stores.
Only by truly understanding your competitors can you be clear about your strategy.
2) Whether there is a lack of paid competition
This point is very important. After you determine your niche market, you need to study whether the products in this field have a high search volume but less paid advertising. In general, products with high search volume but few paid ads have a greater chance of success for us.
BigSpy is a free ad spy tool, under normal circumstances, we will search for ads through BigSpy. When you find that the niches you want to choose still lack paid competition, then your chances are even greater.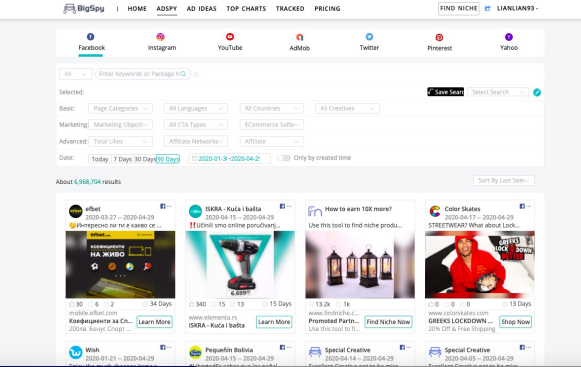 4. Choose the trending dropshipping products
This is the most important part, how to choose trending dropshipping products? Let's take FindNiche as an example.
FindNiche has two features about dropshipping niches, one is "Products" and the other is "Niches". The difference between them is that one pays more attention to orders and the unit price is low, and the other emphasizes profits and the unit price is higher.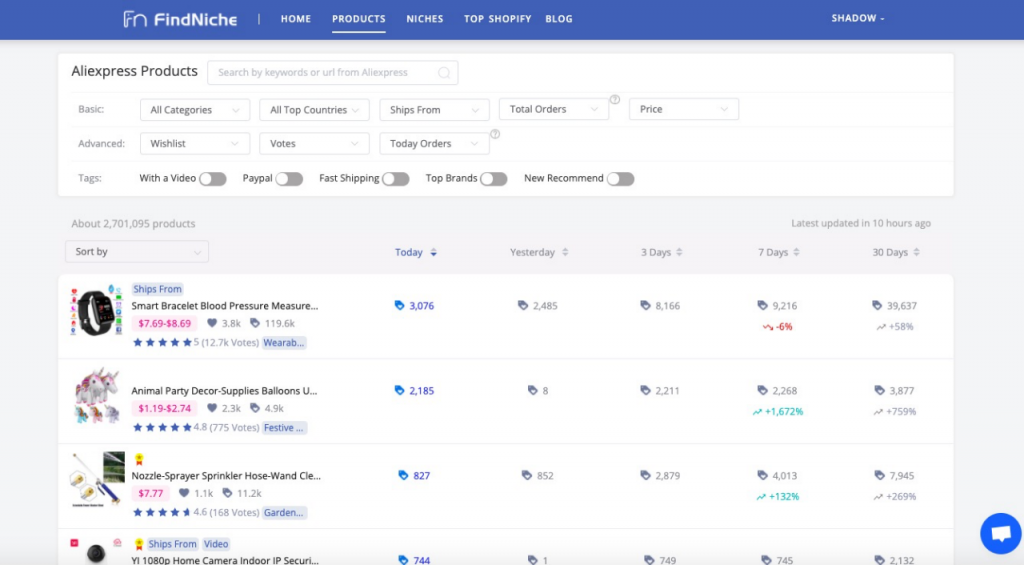 Through the data provided by FindNiche, we can clearly see the products' basic information such as orders, Price, the performance of orders, the number of added to the wishlist, profit, growth rate, etc.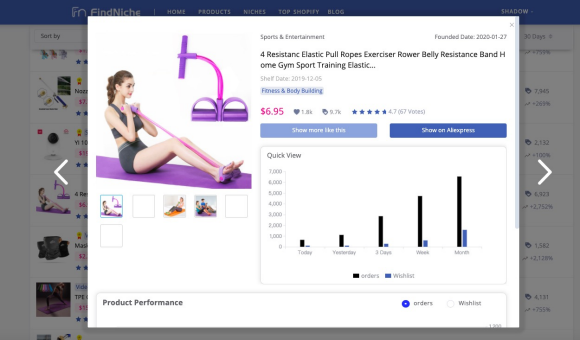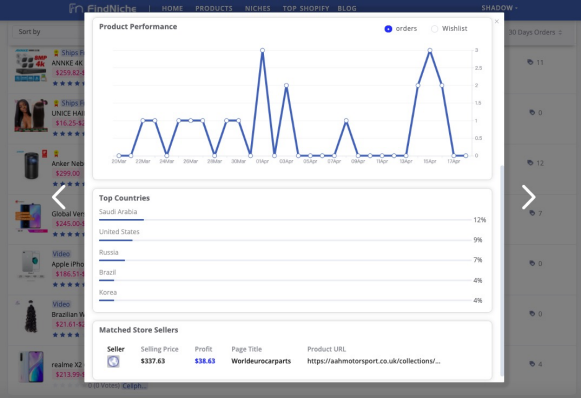 According to the indicators mentioned above, we can screen out some potential products. It is worth mentioning that FindNiche's sort conditions are very rich. As shown in the figure below, we can filter by shipping country, the number of orders, price, sales country, whether to accept PayPal, whether it is top brands, etc.
Due to the recent epidemic, many simple fitness equipment that can be performed at home are very popular. In addition, smartwatches that can detect blood and heart rate are also very popular. These are also factors that we must consider when choosing dropshipping niches. Of course, with tools, we can more easily see trends.
The above are 4 simple ways to show you how to find your niches. Although the method is very simple, it takes time, patience, and vision to practice. Keep trying, and adjust your strategy in time, and finally take some time to stick to it. Perhaps the next successful dropshipper is you.