Google Trends Dropshipping 2022: Definitive Guide with Handy Tips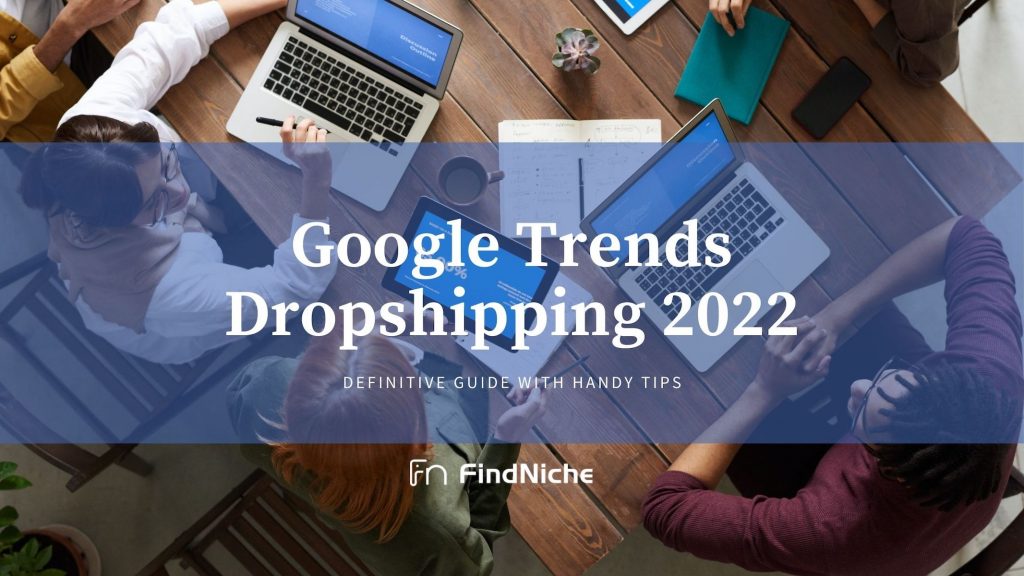 What tools do you use when finding the best niche for dropshipping? But did you know that the Google search engine, which has more than 4 billion users, helps your dropshipping store?
In this article, you will find the Google Trends search data that best analyzes user intentions. Tips, examples, analysis, and more. Here is a definitive guide to "Google Trends Dropshipping 2022"
Table of contents for this article.
What is Google Trends?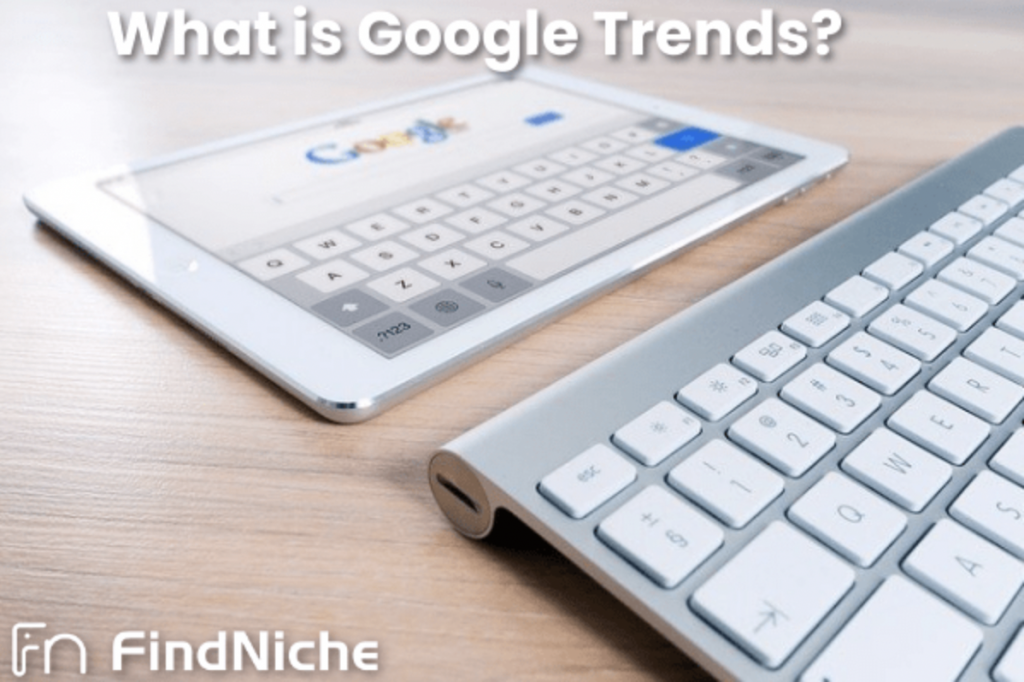 The Google Trends search data has 3 features. It is
Anonymized (no one is personally identified),
Categorized (determining the topic for a search query) and
Aggregated (grouped together).
Google Trends data provides a powerful lens into what users are curious about and how people around the world react to important events. Besides, it is an amazing tool for dropshipper to explore google trends products.
Keep on reading to understand the concept of Google Trends.
How to Use Google Trends?

Google Trends is a vital tool to find an increasing niche in dropshipping.
You can observe the graphs to understand in which seasons you can sell your items more efficiently and discover off-seasons. Besides you can find which terms and queries are related to it and in which regions better to advertise it not to waste your money.
We will use the " sneaker" term to comprehend all features of Google trends.
Explore Bar
First, type your keyword on the search bar to get the results. Then Google Trends offers 4 filters to get proper results.

You can choose any country or make it worldwide.
You can choose a time range. It allows you to pick a time from 2004 to the past hour. In that way, you can obtain search data in more detail.
You can change the categories from various types.
Finally when you find a dropshipping niche you can determine search platforms for the results from these 5 options: Google News Search, Google Shopping, Image Search, Youtube search, and Web Search
Interest Over Time
Sales graph is not stable mostly. You can sell more or less seasonal. For instance: buyers tend to buy warm clothes in the cold seasons rather than in summer.
There will be peaks and drops. You will use the Interest over time graph to understand the sale potential for every season. During peak season, competition and sales will increase.

Numbers represent search interest relative to the highest point on the chart for the selected region and time:
A value of 100 is the peak popularity for the term.
A number of 50 means that the term is half as popular.
A score of 0 means there was not enough data for this term. In other words, the term is unpopular.
Interest by Region
Let's say, you are dropshipping sneakers all over the world using Google Trends. You want to advertise your products. In which countries or in which state is better to promote?
Interest by region is one of the most fascinating elements of Google Trends for this purpose. Values are calculated on a scale from 0 to 100 and they have similar meanings to "Interest over time"

For example, In Germany, interest in sneakers is high whereas it has low demand in South Africa. But keep in mind that A higher value means a higher proportion of all queries, not a higher absolute query count.
Google Trends also enables you to convert results from countries to cities. Moreover, you can download all lists.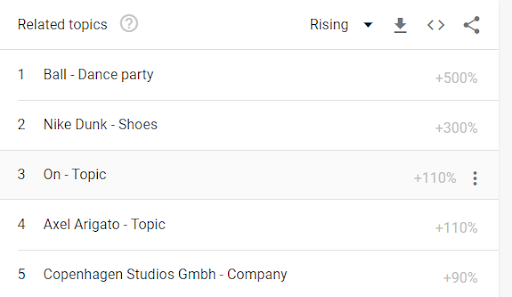 You can find the most popular topics related to your term. Scoring is on a relative scale where a value of 100 is the most commonly searched topic and a value of 50 is a topic searched half as often as the most popular term, and so on.
You might find some irrelevant results that do not make sense for your business. For example, Ball-Dance party is listed on Google Trends as a related topic for sneaker dropshipping. However, there is no connection to the shoes you are selling.
Related queries
It shows you the related queries for the term you typed. You can filter it as a top or rising. The top is about the most searched terms and Rising is about queries with the most notable increase.
Filtering through rising, you will see a percentage related to the growth of the query.
If you see a search term with 'Breakout', think that it has a remarkable boost. It may be a new query or a query that was not been searched so much before.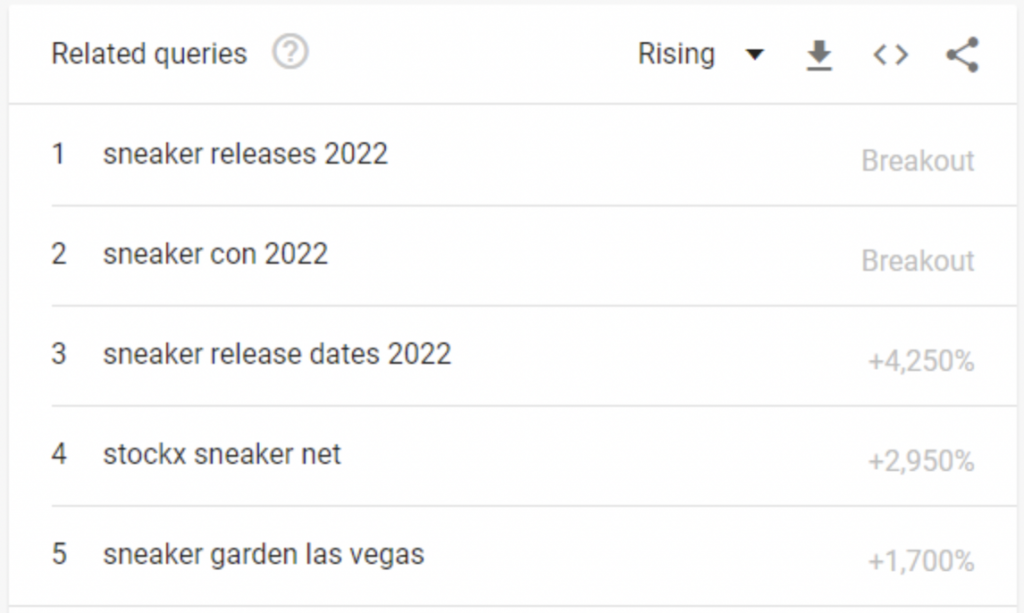 Find Dropshipping Niches Using Google Trends
You learned what Google Trends is and how to use it so far. Now it is time to go further and dive into the main topic. How will you use Google trends search data while finding a product in the dropshipping business model?
Example-1: Calming Furniture Protector
When you navigate to Niches recommended by Find Niche experts you will find multiple product suggestions with detailed information. You can select any of them.
But, keep in mind that pet items are always in demand. So, we can continue with calming furniture protector pet bad.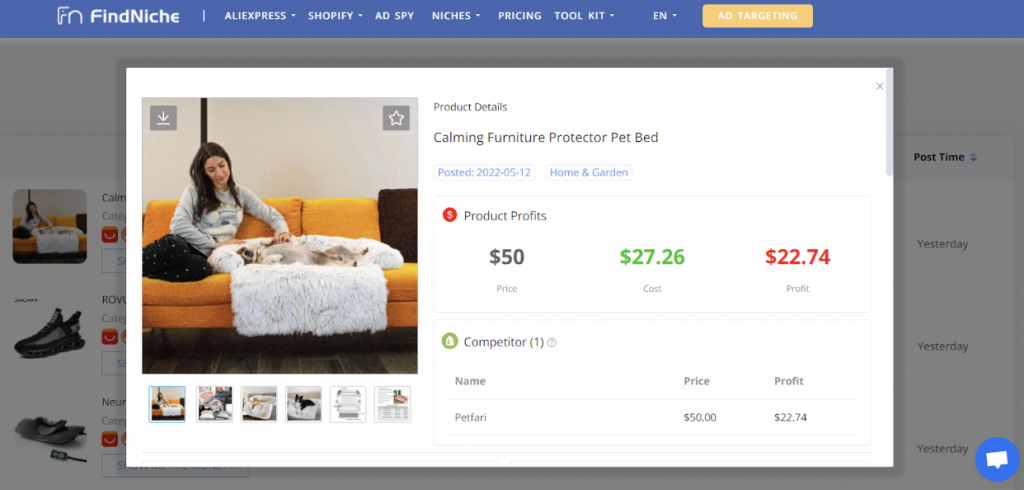 It looks worth selling since the profit margin is nearly 45%. But what about the search trends? Does this item grab shoppers' interest?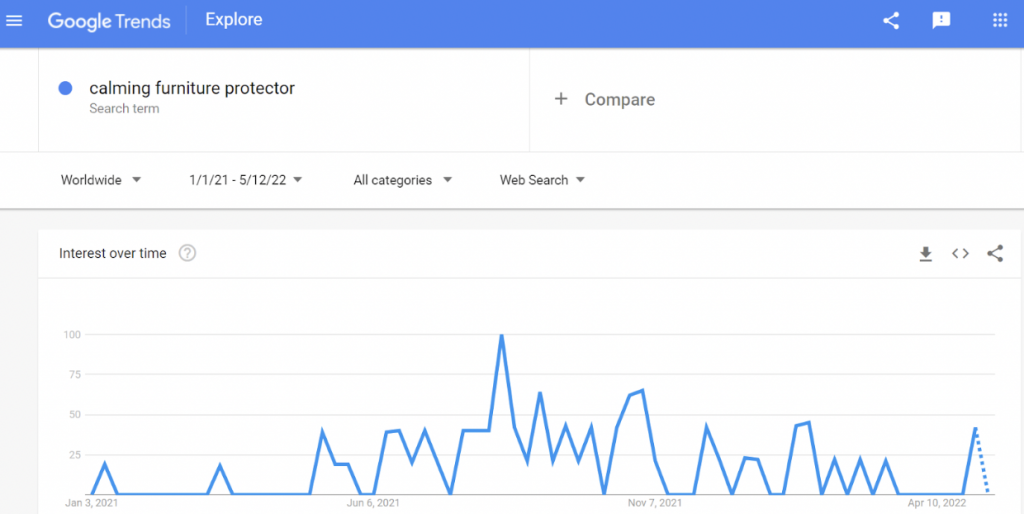 Even though there are some certain drops, it can be deduced from the graph that buyers considered purchasing this item in the last two years. In other words, every drop in interest over time is handled with a new rise.
Example-2: Neck Massager
The next item is a multifunctional cervical traction device neck massage pillow. Briefly Neck Massager. It has a low-profit margin. However, you can acquire more sales thanks to interest in health care items.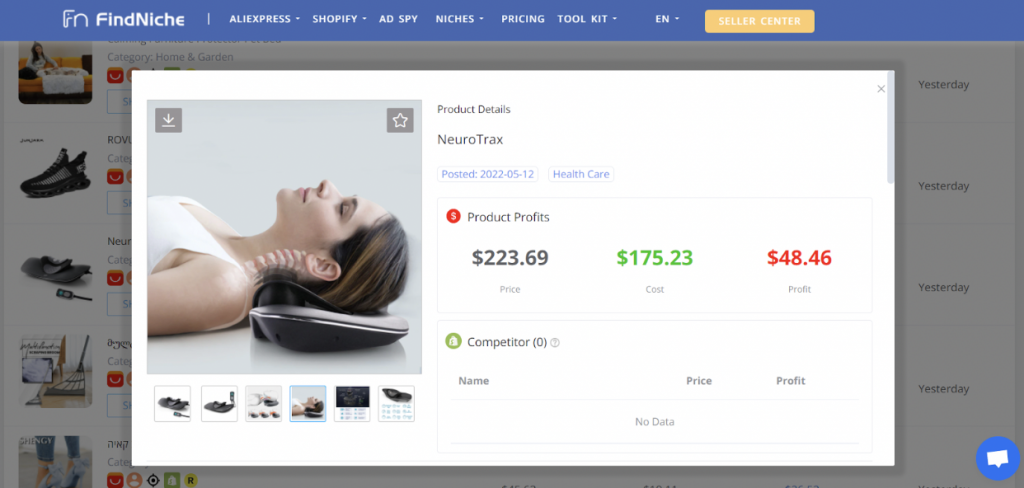 Although such kind of medical items contains risk due to customer satisfaction, they are always in demand. But, what do search trends say about them?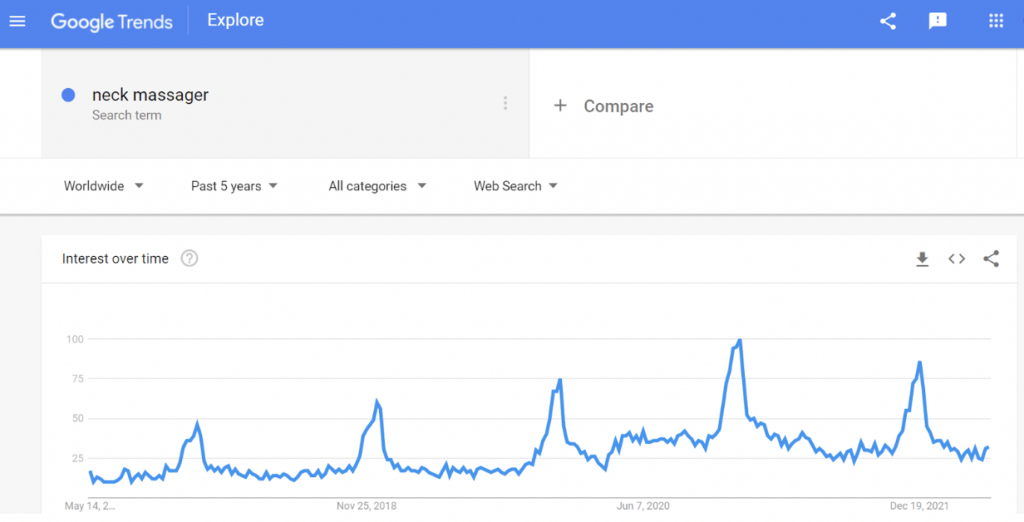 Google Trends shows us that shoppers tend to buy this product did not disappear in the last 5 years.
Furthermore, there is a huge rise in search trends between November to December each year. Thus, you can aim to promote this product in this session in order to maximize your conversion rate.
Example-3: Wireless Earphones
The dropshipping model would be incomplete if we did not give an example from technology. Because every day, a newly developed technological product is launched around the world.
Moreover, if this product provides extra convenience to users, its popularity is spreading rapidly. That's what the next product is all about: Wireless earphones.
As can be seen, the profit margin is over 50%. In addition, considering that not everyone can buy AirPods, the conversion of low-priced products will be high. So which countries search for earphones more? Again, Google Trends search data will help you in this regard.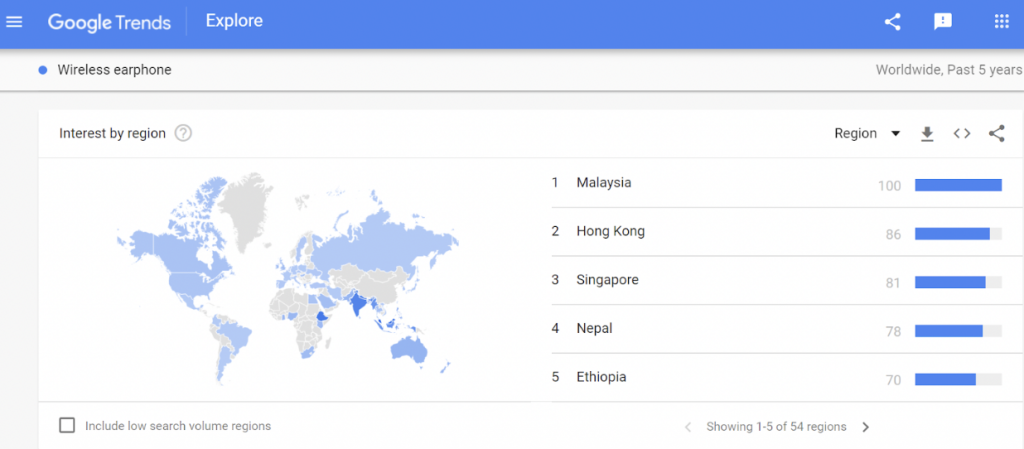 Hence, if you pick wireless earbuds, you can focus on Malaysia, Hong Kong, and Singapore markets according to the interest by the country chart.
7 Exceptional Tips to Use Google Trends Dropshipping More Efficiently
Simply typing the search term in the Explore bar section is sometimes not enough for satisfactory results. So how can you use Google Trends more effectively in the dropshipping business model? Here are some outstanding tricks to discover.
1. Explore Related Queries
A product may not be searched with the exact words by all users. Or a product may be associated with a separate term that you know. The way to understand this and discover the keywords related to the product is to examine "related queries".

Let's say you are planning to dropship a wireless mouse using Google Trends. Furthermore, you want to focus on related keywords and terms. So, type the item title and analyze the results.
So, you can discover related keywords and popular brands or models related to your niche. This will guide you to select popular items.
2. Use Google Shopping Trends
When you type the term on the Explore Bar, Google Trends show the search data related to all web search. However, it also allows you to filter the data by shopping trends. Then, you can gather shopping search trends that will be useful for you.
For example, you tend to dropship dumbbells and want to explore Google shopping trends. All steps are the same, but you must select "Google Shopping" instead of "Web Search"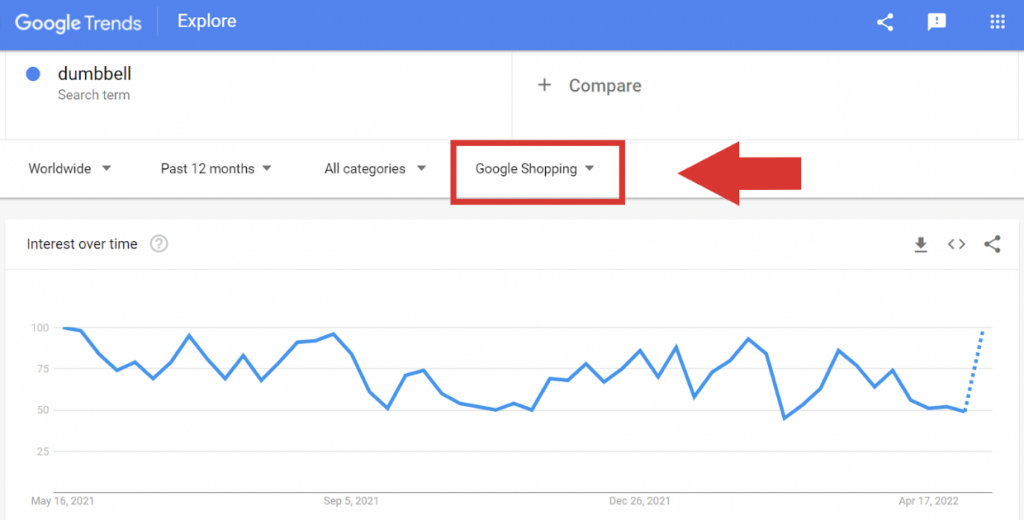 3. Determine Your Target Location
One of the most significant factors that will lead you to success in the dropshipping business model is to determine the target location in a proper way.
Because the wrong targeting strategy will decrease your conversion rate and increase your marketing cost. Hence, you should use Google Trends for proper location selection.
For example, you want to sell dog collars, but you are not sure which country has the most demand. All you have to do is type "dog collar" and scroll down the page.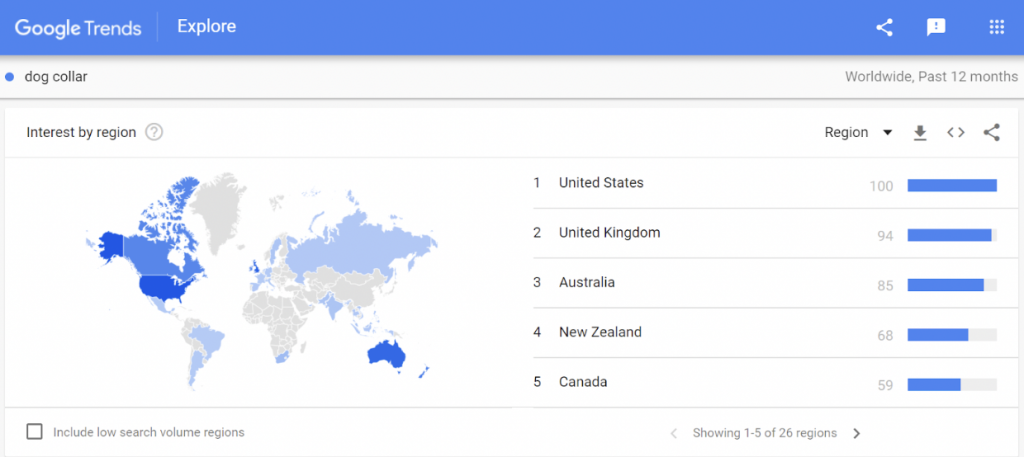 You can aim to sell your item in the United States, United Kingdom, Australia and New Zealand according to the results.
4. Uncover Appropriate Product Categories
For instance, you generated a dropshipping store focusing on the hair wig niche. After possessing your niche, you may consider expanding into other verticals.
Therefore, instead of only selling hair wigs in your store, you can try other product categories that people may also be interested in.
After typing "hair wig" as a product into Google Trends, scroll down to the bottom where you will find "Related topics."
Shoppers who wear hair wigs are likely interested in hair spray. Then, you can add hair spray to your dropshipping store to maximize sales.
In a nutshell, if you are looking to enlarge the product collections in your store, checking out the related topics might be helpful.
5. Discover Trend Topics for Content Marketing
When it comes to search engine optimization (SEO), the game-changer that will make a difference between your store and competitors is Content Marketing.
The most paramount point that will enable you to drive organic traffic while generating content is to determine trending topics related to your products. At this point, you can still benefit from Google Trends search.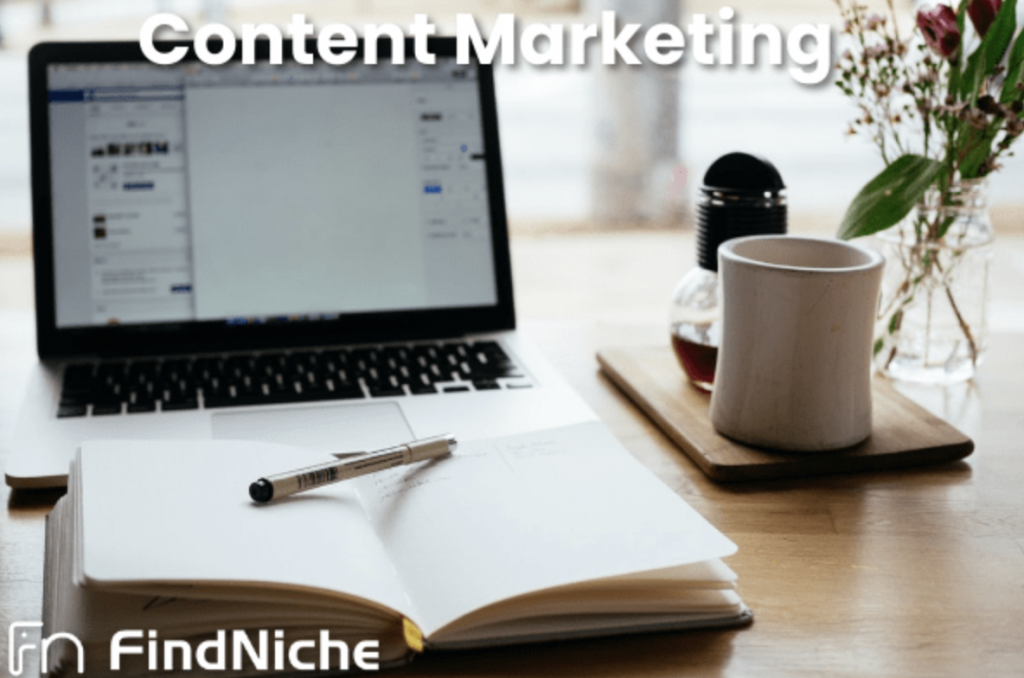 Type your product, navigate to Related Topic and discover the content topic.
6. Promote Your Store For Seasonal Trends
Some products are in high demand periodically. For example, if you are selling bikinis, it is not difficult to predict that orders will peak in the summer months. Or if you're selling waterproof boots, shoppers will more likely purchase them during the winter months.
However, what should you do for products where seasonal demands are not clearly determined? The solution again comes from Google Trends for your product.
Let's suppose that you are a leather wallet manufacturer. Time to discover the best session to promote your products.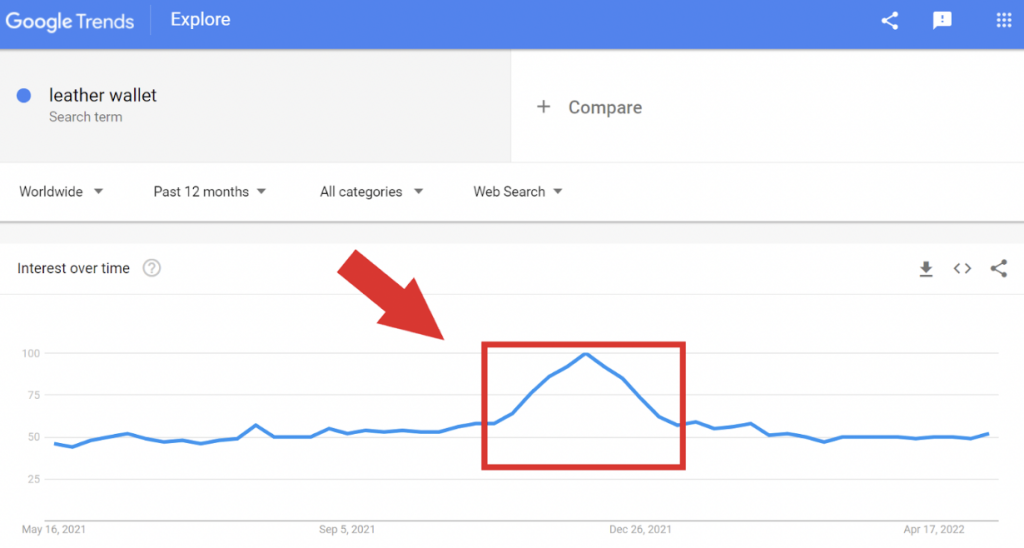 So, the best period to promote this item is between November to January when the trends double the rest.
7. Use Punctuation to Filter Results
Using punctuation marks is the finest way to add potential typos and keywords related to your product to Google Trends search data. Moreover, you can exclude irrelevant terms.
Analyze the table below to see how punctuation marks are used in Google Trends.
Search term
Type of results you see
running shoes
Results can include searches containing both running and shoes in any order. Results can also include searches like "green running shoes," "durable shoes for running," or "running without shoes."
No misspellings, spelling variations, synonyms, plural, or singular versions of your terms are included.
"running shoes"
Results include the exact phrase inside double quotation marks, possibly with words before or after, like "green running shoes."
running + squash
Results can include searches containing the words "running" OR "squash."
running -shoes
Results include searches containing the word "running," but exclude searches with the word "shoes."
center + centre + centere
Results include alternative spellings like "centre" or "centere," and common misspellings like "centere." Trends considers each version of a word a different search, including misspellings.
Termination
Multiple tools can be used to achieve the dropshipping model. Although each of them offers a different analysis, it is undoubtedly the Google tools that show the search intentions of users most accurately. Plus it's free.
In this guide, we covered Google Trends Dropshipping in its entirety. We explained how to use Google Trends with examples. We shared tips on using Google Trends search data effectively. Follow the steps we mentioned in the guide and achieve success in dropshipping.
Find Niches, Multiply Your Sales!
Uncover the secrets of the winning products that your competitors will never tell you.
Try it for $1!