How to Dropship Security Products: A-Z Guide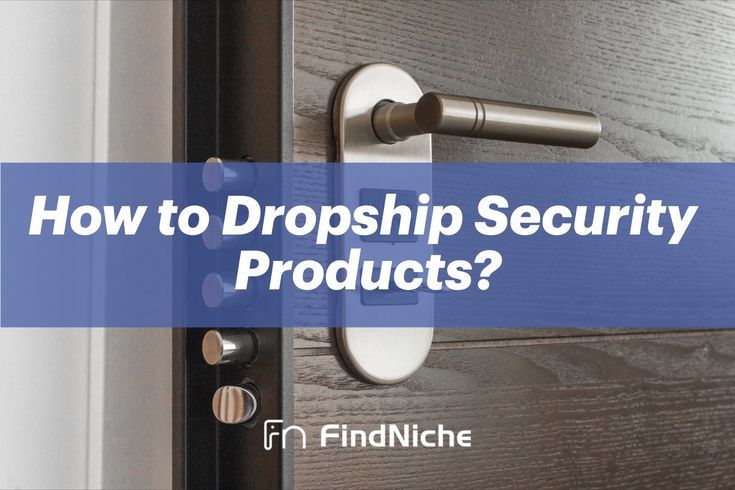 $55.8 billion is the market size of global home security system.
By 2026, this number is expected to reach a peak at $82.37 billion.
These crazy numbers mean so much demand for home security and self-defense products. As a result, it triggers many dropshippers to start their businesses with these products.
Dropshipping security products may seem very potential, but it can be a daunting task if you have no experience.
In this article, we'll go over how to find and choose a good supplier and some of the most popular security products. Keep reading for tips on how to get started!
Table of contents for this article.
Why Dropship Security Products?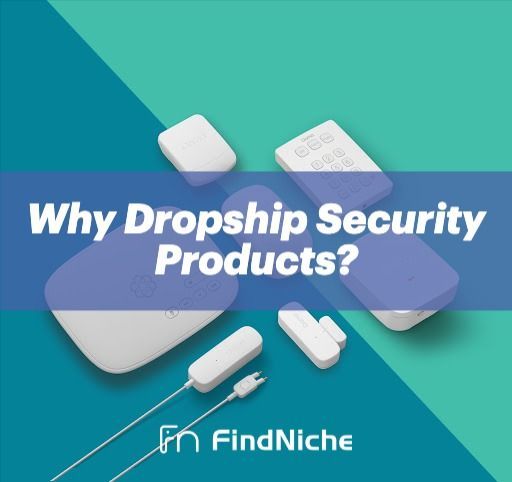 There are plenty of reasons to dropship security products. For one, the demand for these products is always high. People need new ways to improve the security of their homes and businesses, and they don't mind paying good money for products that can help them do that.
Another reason to dropship security products is that there is a lot of competition. This means that there is always room for new products and new vendors. If you can find a niche market and offer a unique product, you can quickly make a name for yourself in the industry.
How to Dropship Security Products?
Understand Your Products
If you understand what makes a winning product, you're already successful 50% in dropshipping. You can follow some general guidelines to increase your chances of success.
First, choose a product that is in demand. To figure out what people are looking for, you can research popular trends and look for products that fit that bill.
Once you've found a few potential products, it's time to do some more digging. Take a look at the competition and see what they're offering. What are their prices like? Are they selling well? If so, why?
Do all that research steps sound daunting? Then, try FindNiche - a niches analytics tool. Since 2018, FindNiche has helped 240.000+ dropshippers to find the winning products by getting insightful data on AliExpress and Shopify. It can tell you which product is being sold like hotcakes, which ads your competitors are throwing money on, etc. Register for free today to search for winning products effortlessly!
Find the Right Suppliers
First, be sure to read reviews carefully before making any decisions so that you can separate the wheat from the chaff. The scammer is one of the worst things that can happen to dropshippers.
Second, having a backup plan is essential if something goes wrong with your primary supplier. This could mean working with multiple suppliers or having a plan B for sourcing your products.
Last but not least, when you're dealing with multiple suppliers, it's important to stay organized. Keep track of who you're working with, what products they offer, and what pricing you've negotiated.
Know Your Audience
One of the most important things you can do to sell security systems is get to know your audience. This will help you find products they'll love, craft marketing messages that resonate and build a brand they can trust.
To get to know your target market, pay attention to what they're talking about.
What topics are they discussing? What problems do they need help solving? By understanding your target market's conversations, you can create content and products that address their needs.
Next, keep an eye on trends. What's hot right now? What's on the horizon? Keeping tabs on trends will help you see what your target market is interested in and how you can position your products accordingly.
And don't forget to get feedback. Ask your target market what they think! Whether it's through surveys, social media polls, or simply asking for customer feedback, getting input from your audience will help you fine-tune your offerings and make sure you're on the right track.
Don't forget that getting to know your target market is an ongoing process. As their needs and interests change, so should your products and marketing strategy. By staying attuned to your audience, you can ensure that you're always giving them what they want.
Top Suppliers for Home Safety Products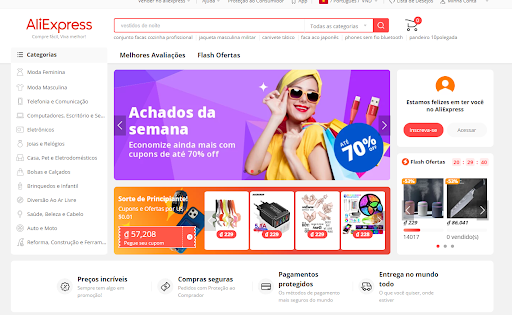 If you're looking for affordable goods from China, AliExpress is one of the best places to start. This website offers a huge selection of products, ranging from clothes and electronics to home goods and beauty products, and of course, wholesale security products.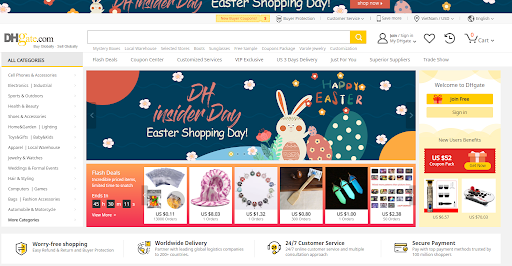 DHgate is a leading e-commerce platform that provides a convenient, secure, and efficient way for businesses to connect with international buyers. They offer electronics, fashion, toys & sports, automobiles, home safety products, etc. They are one of the best places to find suppliers for security products.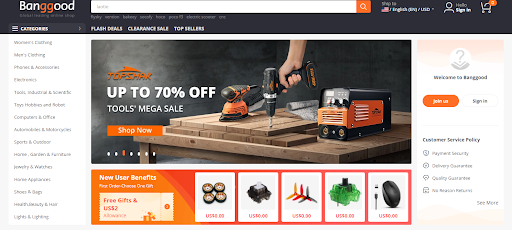 Banggood is one of the world's leading online retailers that want to sell security systems. They offer an incredible selection of home safety products at unbeatable prices, and they are committed to providing an outstanding level of customer service.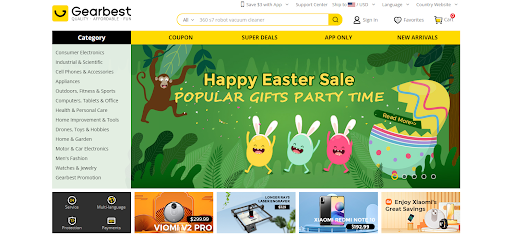 If you're looking for self-defense wholesale products, GearBest is a great option. They've got everything you could possibly need from smartphones and tablets to laptops and TVs, self-defense products to home safety improvements, and at the best prices around.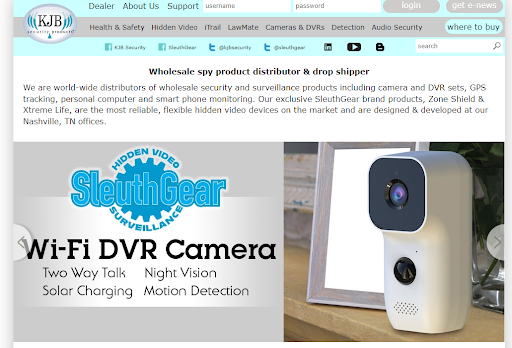 KJB security products are designed to protect everyone's home and business from various threats. You'll find security cameras, door locks, and more on their website. TIn addition, they have some great offers for dropshippers. Check them out today!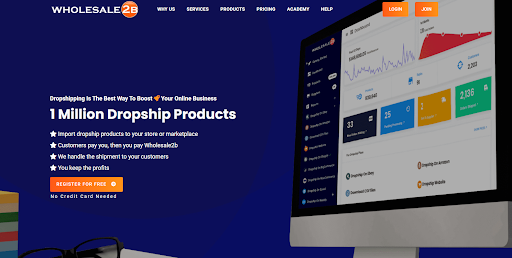 If you're looking for a dropship supplier for your online store, give Wholesale 2B a try. They offer thousands of products at wholesale prices, so you can get the items you need without spending a lot of money. Plus, they have a dropship program that makes it easy to get started.

Tenvellon is a security company that provides wholesale security products and services to businesses and individuals. They offer a variety of security products, including security cameras, security alarms, security systems, and security software. They also offer 365 days warranty and worldwide shipping.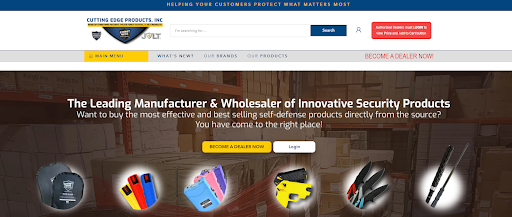 If you're looking for the coolest and trendiest in tech and home safety products to dropship, Cutting Edge Products Inc is the place to go. They carry all the top brands, and their knowledgeable staff can help you find the perfect product for your needs.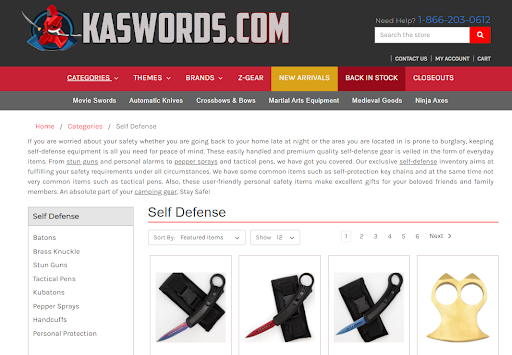 KA Swords provides you with a huge amount of self-defense products including swords, knives, armors, outdoor gears, daggers, and more. They also have popular to exclusive brands such as Armory Replica, Azan, The Hood Raven, Hunt For Life, etc.
15 Trendy Security Products to Sell
Are you looking for the most innovative and hyped security products to sell in your store? Look no further. This list of 15 of the best security products will keep your customers safe and secure. You can dropship stun guns, baby monitors, security alarms, and more!
Surveillance Systems
Surveillance systems are used to monitor and track individuals or groups. This product can be used for various purposes, including security, safety, and investigations.
You can find a variety of surveillance systems available on the dropshipping market today, such as Closed Circuit Television Surveillance (CCTV), Internet Protocol (IP) cameras, Webcam Surveillance, and Wireless Surveillance.
Surveillance Cameras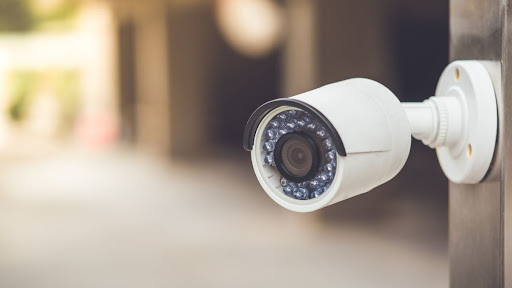 Some common types of surveillance cameras for dropshipping include dome, bullet, and hidden cameras.
Dome Cameras: Dome cameras are typically used in public places, such as malls, airports, and office buildings. They are named for their dome-shaped housing, making them difficult to tamper with or disable.
Bullet Cameras: Bullet cameras are small, cylindrical cameras that can be mounted on walls or ceilings. They are often used in outdoor applications, such as parking lots and building perimeters.
Hidden Cameras: Hidden cameras are cameras that are concealed within another object, such as a smoke detector, clock radio, or teddy bear. They are often used to secretly record people without their knowledge.
Surveillance Accessories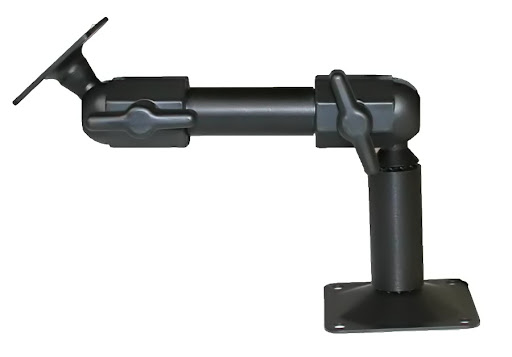 Surveillance accessories are devices that help extend the capabilities of surveillance cameras. There are a variety of surveillance accessories available on the market, each designed to perform a specific function.
Some of the most popular surveillance accessories are:
Camera Mounts: ceiling mounts, wall mounts, and pole mounts allow surveillance cameras to be placed in various locations, both inside and outside of a building.
Storage Devices: Surveillance cameras generate a lot of data, which needs to be stored somewhere. Storage devices, such as hard drives and DVRs, provide a place to store this data.
Power Supplies: Most surveillance cameras require an AC or DC power supply to provide the necessary power to operate.
Security Alarms and Sensors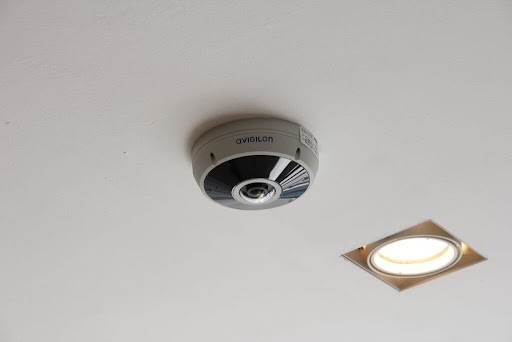 Security alarms and sensors are devices used to detect intruders or other potentially hazardous situations. Some great products for you to consider:
Motion detectors: These are perhaps the most common type of security alarm, and they work by detecting movement within an area.
Glass break detectors: These security devices are designed to detect the sound of glass breaking within a particular area.
Smoke detectors: As their name suggests, smoke detectors can detect the presence of smoke within a specific area.
Smart Trackers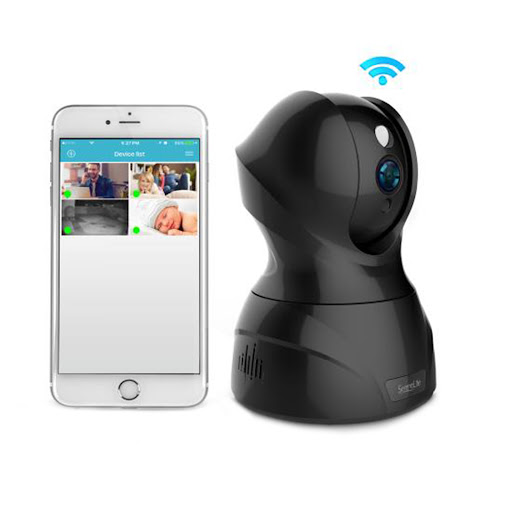 Smart trackers are devices that use GPS technology to track the location of a person or object.
Smart trackers are becoming increasingly popular as they offer a variety of features that can be tailored to specific needs. For example, some smart trackers include a panic button that can send an emergency notification to a designated contact. Others allow for real-time tracking so that a person can see where their loved one is.
Smart Doorbells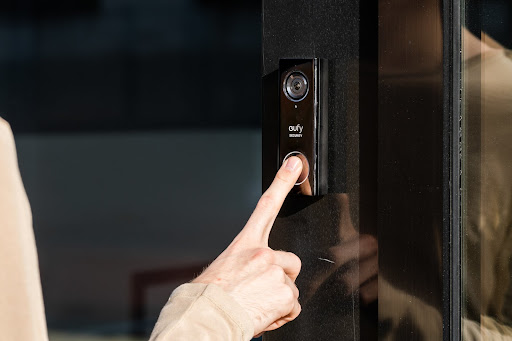 Smart doorbells uses advanced technology to provide additional features and benefits. These doorbells typically include HD video, two-way audio, night vision, motion detection, and more. Some smart doorbells even come with facial recognition technology, allowing them to identify visitors and provide added security.
Audio Doorbell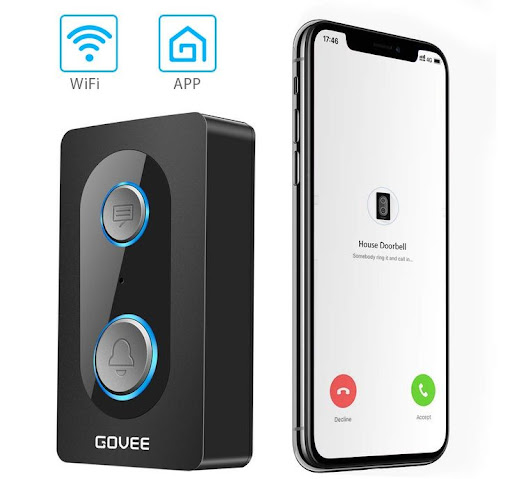 An audio doorbell uses sound to notify the homeowner of a visitor or intruder. Audio doorbells are typically equipped with a microphone and speaker, allowing the homeowner to hear the person at the door, plus any noise occurring outside. Some audio doorbells also include a camera, which allows the homeowner to see who is at the door.
Video Doorbell
Another great product to improve home security is a video doorbell. A video doorbell allows users to see and speak to visitors, even when they're far away. These devices can be connected to a home Wi-Fi network and controlled with smartphones. Video doorbells usually have a built-in camera so users can see who's at their door, and many also have two-way audio to talk to the person instantly.
Wireless Doorbells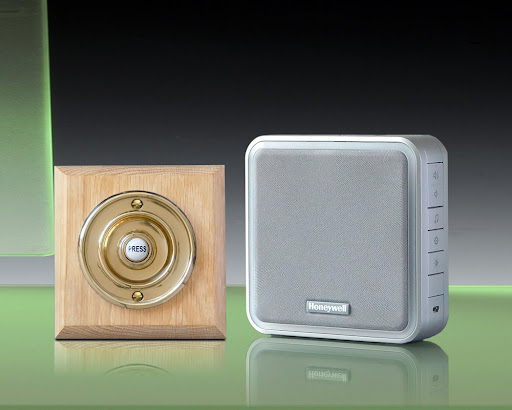 Wireless doorbells are a great way to add an extra layer of security to anyone's home. They work by transmitting a signal from the doorbell to a receiver, which can then be used to trigger an alarm or notify a user of a visitor. Wireless doorbells are easy to install and can be used with other security systems to give users peace of mind.
Baby Monitors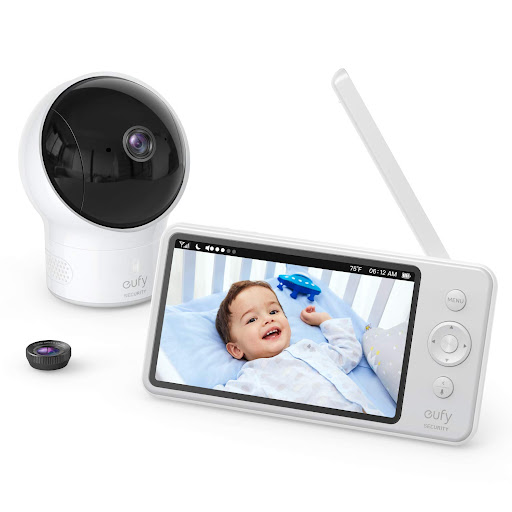 A baby monitor helps parents or caregivers to listen to the sounds made by their infants remotely. Most baby monitors come with a portable receiver that can be placed near the baby's crib and a transmitter that is usually kept near the parent or caregiver. Baby monitors can either be audio-only, or they can come with video and night vision capabilities.
Self-defense Alarm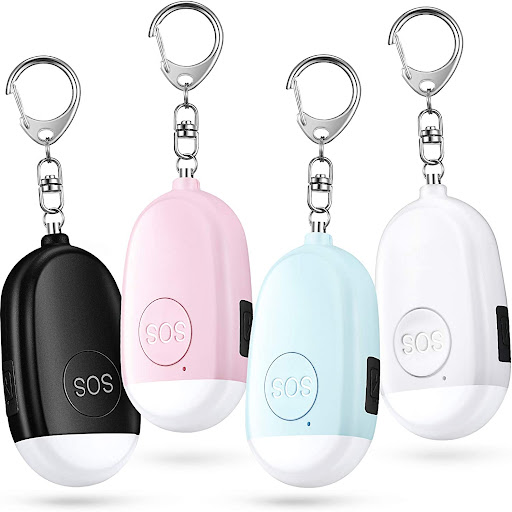 You can also make money selling self-defense products.
People's best weapon is their bodies. But sometimes, even that isn't enough. That's where the self-defense alarm comes in.
There are various self-defense alarms from small, keychain-sized devices to larger, more powerful units. Some even come with features like LED lights and sirens.
Stun Gun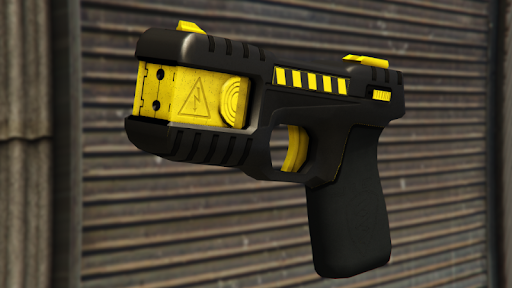 Stun guns are self-defense weapons that temporarily use an electrical charge to disable an attacker. The charge's high voltage and low amperage cause the attacker's muscles to contract and lock up, immobilizing them for several minutes. Stun guns can be used as a weapon and a tool for self-defense and effectively deter an attacker or escape from a dangerous situation. Becoming a stun gun dropshipper is an excellent idea for the newbie!
Smart Door Locks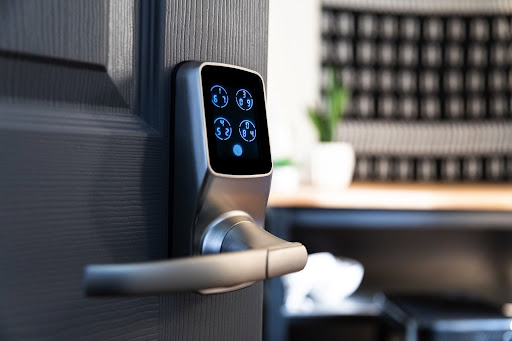 Smart door locks are a security device that uses electronic or wireless means to lock and unlock doors. They typically require a PIN code, fingerprint, keycard, or smartphone to open. Smart door locks can be used in both residential and commercial settings.
This product can improve security by making it more difficult for intruders to break in. They can also provide convenience by allowing users to unlock your door without a key.
Smart Padlocks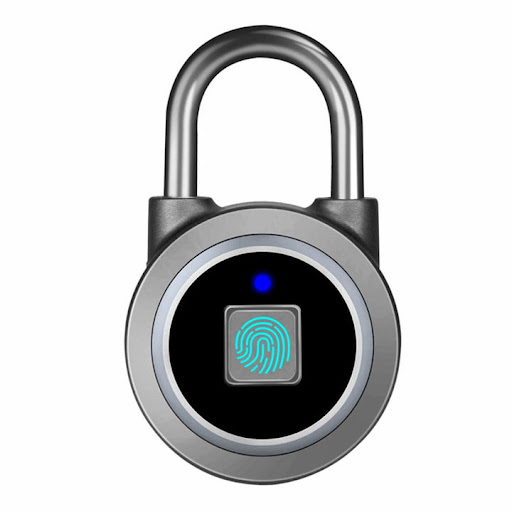 Smart padlocks use fingerprint recognition technology to grant access to authorized individuals. These locks are becoming increasingly popular for various applications, including home security, office security, and school security. Smart padlocks offer some advantages over traditional locks, including storing multiple fingerprint profiles, granting access to numerous individuals, and the added security of not having to remember a key.
Sliding Window Security Lock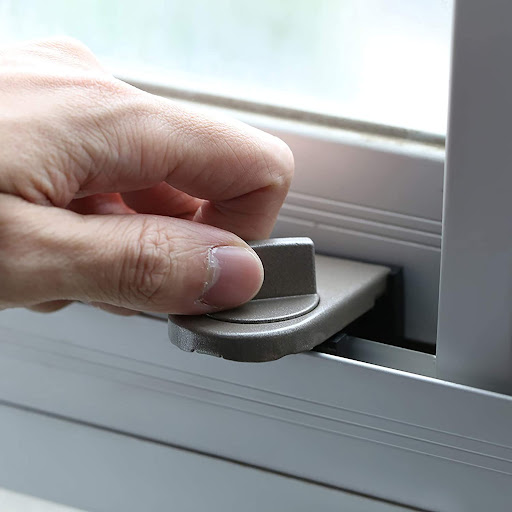 Sliding window security locks help secure windows in a home or commercial setting. These locks are designed to work with various window types, including double-hung, casement, and sliding windows.
They are highly effective at deterring burglaries. In addition, these locks can also provide a visual deterrent to would-be intruders, as they are visible from the outside of the window.
Final Words
That's our guide on how to dropship security products, from choosing suppliers or figuring out the best products for you. Stay ahead of the curve, and you'll be sure to ride the wave of success. What is your experience in dropshipping security products? Do you have any questions in mind? Let us know in the comments below!