DHgate Dropshipping: How to Be Successful with Dropshipping from DHgate 2022?
AliExpress is probably the most well-known wholesale B2B platform that even someone who doesn't do dropshipping can name. But for a real dropshipper, in many cases, the most popular one isn't necessarily the best one.
Many dropshippers have found DHgate a great alternative to AliExpress thanks to its variety in product supplies, low pricing, and flexible payment methods.
But since this platform is quite new to many people, someone who just heard of this for the first time may have many questions in mind. Is DHgate dropshipping safe? How to be successful with dropshipping from DHgate? What is some advice for beginners who have never joined this platform before?
In today's article, we'll answer all of the questions above and help you get a good grasp of DHgate dropshipping. Without further ado, let's start!
What is DHgate?
Officially launched in 2005, DHgate is a Chinese B2B and B2C e-commerce platform for crossborder trading between suppliers and international buyers. As one of the biggest trade platforms in China, it has 31+ million buyers all over the globe. DHgate has been of the top dropshipping suppliers in Philipines, Malaysia, and 220+ countries and regions.
You can find millions of products on their website ranging from computers, electronics, health and beauty, sports and outdoors, etc. Anything you have in mind, you can buy on DHgate.
Both the number of active users and the variety of DHgate products make it an excellent place for wholesale business owners looking for suppliers. Many people also find DHgate dropshipping pleasant just like any other platforms such as AliExpress or SaleHoo.
How does DHgate work?
Payment methods
DHgate provides you with very flexible payment options. Some of their most payment methods include:
Visa
Mastercard
American Express
Bank Transfer
Skrill
Maestro
You can visit their website to see the complete list of payment methods they offer.
Most importantly, DHgate has DHpay - a third-party payment platform of DHgate that protects buyers. It ensures that you as a dropshipper, only have to pay money after you receive the quality products. So with this DHpay, you no longer need to worry about scam suppliers.
Shipping
May products on DHgate have free shipping. But the problem with freeship is sometimes they take longer than usual to come.
So if you don't find the free shipping option or want to make sure the package is delivered in time, you can always choose the shipping methods such as FedEx, Ems, DHL.
Minimum Order
Each supplier may require a different minimum order quantity. Some suppliers only allow you to order in bulk, while others are pretty flexible with the number of goods. However, many suppliers on DHgate enable buyers to buy in small units. This is great for the starter who doesn't have much money to invest in their first order.
DHgate pros and cons
Like many other wholesale B2B platforms, DHgate has its pros and cons. By getting through our list of DHgate's advantages and disadvantages below, we hope you can get a better understanding of how this platform works and decide if it's worth trying.
DHgate pros
Competitive prices
Enormous product categories
Easy to find top suppliers in China
Safety payment methods with excellent protection policy to buyers
Supplier feedback is verified against fraud
Many coupons and discount opportunities
Despite being an enormous marketplace, DHgate is not as popular as AliExpress. And this can actually be a good advantage for dropshipper. That's because AliExpress's products can be quickly out-of-stock or have higher prices due to the high demand. So if you be patient and check the same product on DHgate, you may find some really good deals.
DHgate cons
Little control over product quality
Little control over shipping time due to delay in weather or factors from suppliers' side
You still may encounter a scammer
Is DHgate Dropshipping safe?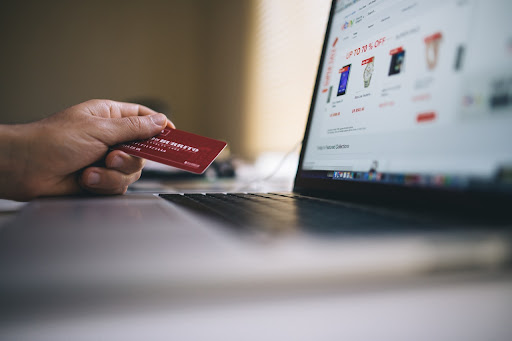 Yes, DHgate is 100% a legit website. But while the platform itself is doing its best to protect buyers and dropshipppers, chances are you may still encounter scammer or shady sellers. This is inevitable as it happens to every single online platform, including the best ones like Amazon or AliExpress.
So, to have a safe experience with DHgate, we recommend you with some dropshipping tips:
Communicate clearly with sellers about the product quality, price, and shipping policy
Don't buy branded products from renowned brands because most of them are counterfeit.
Using DHpay or the site's official payment method only. If you process the payment outside DHgate, you have no protection from them and your money can be scammed.
Check the sellers carefully by scrolling through the feedback and rating to see if they're legitimate.
How to dropshipping from DHgate in 5 steps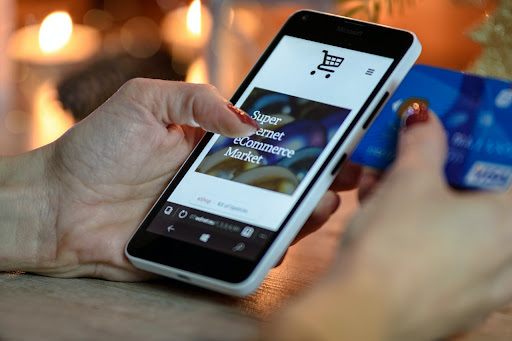 Step 1: Create a DHgate account
Since you can't dropship with DHgate by a guest account, you'll need to create an account first. This is very simple and you can register by email or your Facebook/Google account. After the new account is created, you'll receive a confirmation email from DHgate. Just click to confirm and voilà, you're ready to shopping with DHgate.
Step 2: Find the products
From DHgate's homepage, you can already see their list of categories. You can start browsing products by this sidebar. Or if you already have an idea in my, simply head over the search bar and enter the product name there.
DHgate has an advanced search filter where you can search for products with min order, price, origin countries, superior suppliers, guaranteed service, free samples, and sponsors.
Step 3: Contact sellers
Checking reviews and rating is the first step to see if a seller is legitimate or not. But no matter how many reviews you see, it's important to talk directly with them to know how they operate the business. Because in the dropshipping business, your supplier's product quality and delivery time/service can greatly influence your customer experience and directly make or break your business.
Contact sellers and let them know that you want to dropship their products. Start by clicking on their name and send a short message introducing who you are. You can ask for their discounts, shipping time, policies, etc. You should ask as many questions as possible to clarify the whole process.
Step 4: List the products on your website
Now you have the suppliers, it's time to add your product to your website. There are many ways to do this. The most simple and cost-effective way is to use an app to import the product and reviews to your Shopify store. These apps are very easy to use and can save you tons of time copy-pasting details. So you can focus your energy on growing your business.
We'll list out the best apps to import products from DHgate to Shopify in another section below. And now, let's continue with the final step of DHgate dropshipping.
Step 5: Promote your store
Once you have the products ready to be sold and delivered, the final step is to start promoting your products. There are many ways to advertise your products. The most common ways are by using social media such as Facebook and TikTok. The 2 must-try options that everyone is doing are running ads and booking influencers.
Best apps for dropshipping from DHgate to Shopify
To dropshipping from DHgate to Shopify, you only need to pick the right product. After this step is done, you can use apps to automatically import these products to your online store. But what app is the best? No worries. We've curated a list of the top 3 best apps for dropshipping from DHagte below!
ShopMaster
ShopMaster Dropshipping is an app that helps you import products from the wholesale platform to your Shopify store. The ShopMaster Chrome extension allows you to choose a product in DHagte, and add it to your store in one single click. With the robust feature, this app enables you to import up to 100 products to your store.
Besides the main feature, ShopMaster Dropshipping also offers users a bunch of functions such as bulk importing, product monitoring, etc.
The app has free, basic, business, and enterprise pricing plans for you to choose from.
Importify
Importify is a powerful tool to help you automate your dropshipping business. It integrates with many popular eCommerce platforms including Shopify, Wix, WooCommerce, and Jumpseller. It helps you find products from many marketplaces to add to your store and quickly fulfill your order. No more copy-paste order details!
Some of Importify's best features include:
Spy on other Shopify stores and find winning products for your niche
Built-in editor to establish the product page with product description, image, title, category, and more.
Easily switch product suppliers when one is out-of-stock
A huge knowledge base with a lot of material to grow your dropshipping business
Editorify
What if you want to import reviews on DHgate to your store? Check out Editorify - Product Review. This app helps you collect reviews and feedback from other platforms such as AliExpress, DHgate, Oberlo, Dsers, and hundred of other websites. You can even design your own review layout using their templates. Another cool feature is importing promotion videos from the wholesale platform. This is extremely helpful in honing your content and making the product page more user-friendly.
The app is free for the first 25 reviews from AliExpress. But if you want to import reviews from DHgate and other websites, you'll need an upgrade to the Premium and Gold plans.
DHgate vs Aliexpress dropshipping: Which one is for you?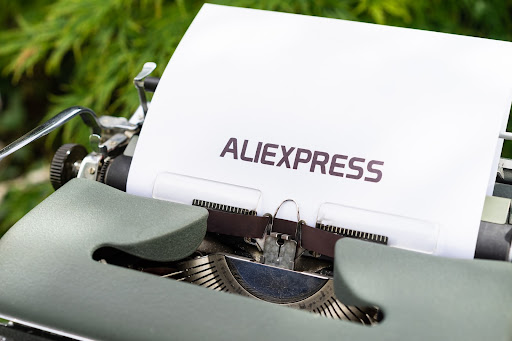 Shipping: Both DHgate and AliExpress have free and paid shipping plans. The option is determined by the product itself and also your location. However, while AliExpress has a specified delivery date, DHgate's shipping time is often an approximation. For example, it can be from 8 to 30 days - which can be frustrating for some buyers.
Payment: Both sites have their own way to protect their buyers in each transaction. While DHgate offers DHpay, AliExpress also offers Alipay. These third-party payment methods are extremely reliable so you don't need to worry about losing money on shady sellers.
Pricing: Generally, you can find cheap products on both AliExpress and DHgate. Recently, DHgate also offers a lot of coupons and discounts so if you pay attention to these discounts, you can even lower the price.
User experience: DHgate offers you a membership plan in which you can have more privilege and a better shopping experience. Meanwhile, AliExpress has an advanced search feature, in which you can search for a particular size of shoes. DHgate doesn't have this cool feature. However, it's up to you to decide if you find it a must-have in a wholesale platform.
Product category: Both AliExpress and DHgate have a variety of product categories with a large database. But AliExpress can be a bigger place where it has more products than DHgate. However, this doesn't make DHgate a worse place. Actually, each site has its own strength. While AliExpress is so well-known for fashion accessories, electronics, home decors, toys, health and beauty products, DHgate is best known for replica products. Since each site targets a different niche, we'll leave this to you to decide which site is the best for your needs.
Customer service: Both AliExpress and DHgate have excellent customer service where you can contact their support 24/7, talk to them via live chat, and find many FAQs, information in their Help Centers.
Final thoughts on DHgate dropshipping
Not as popular as AliExpress but DHgate can be a real goal mine for dropshippers who need special products, great prices, and good suppliers. DHgate is still a very young company compared to AliExpress and it still holds so much potential in the years to come.
We hope this article has helped you grasp an overview of how DHgate dropshipping is, its pros and cons, and whether it's worth it to start channeling your business to this platform. Comment below to let us know what you think about dropshipping with DHgate!