8 Dropshipping Tips You Have to Watch
Dropshipping can make it easier for e-commerce entrepreneurs to succeed. In the Dropshipping business model, sellers have no inventory pressure. You only need to focus on website operation promotion and product marketing. For the same entrepreneurial cost, in the Dropshipping mode, you can spend at least 80% of the cost for website operation and promotion. This article will reveal to you 8 dropshipping tips, allowing you to easily navigate the e-commerce wave.
Dropshipping tips1: Provide more payment methods
For example, if you open a store on Amazon, after a customer places an order, you can receive payment in the following three ways:
Gift card
Check
Bank card
This is often not enough, and you should also provide other payment methods. Especially for cross-border e-commerce sellers, Payoneer can come in handy at this time. You can apply for a virtual card on Payonee's official website to collect payments. It is equivalent to obtaining a virtual U.S. bank account, and it can accept payments from Payoneer partners through the US Payment Service. For example, we are doing dropshipping, especially using shopify to do dropshipping, you will find that the stripe you can't handle is handled by payoneer.
Recommended tool: Payonee
Dropshipping tips2: product selection
As the saying goes, "Three points depend on operations, and seven points depend on product selection." Good selection of products, sales are indispensable! Which category of price range to choose? What characteristics of products can be preferred? How to discover high-potential products and popular products? What are the product selection ideas and successful experiences worth learning from? These are issues that sellers need to study carefully, and there are several ways to choose products that you can learn from.
The first is to study Amazon's best sellers list. When looking for products, you can add Amazon Best Sellers as a bookmark, and then you can access them in time. The content inside is updated every hour based on the sales list. So you can rest assured that there are some of the latest sales trends inside.
The second method is to check Google Trends, which can help you get more detailed data. With the help of Google Trends, you can immediately understand which products are popular. This tool can show comparisons between standard search terms and other search terms.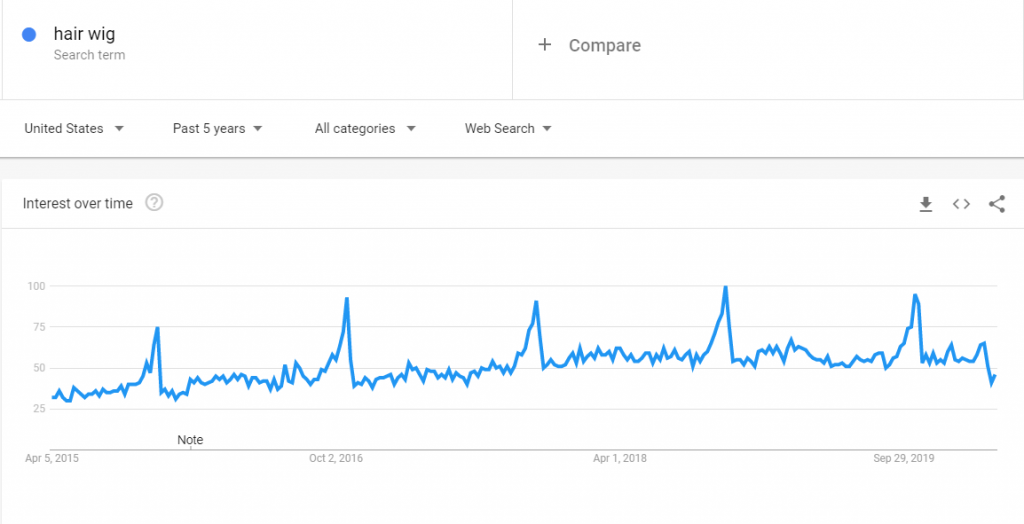 Method three, you can use some professional selection tools, such as FindNiche, which is one of the tools you can use to research competitors. This tool helps you view and monitor your competitors' best-performing ads. You can search in Aliexpress. There are more than 20 filters to help you find the best hot products. You can also find competitors' stores in the shopify store, analyze their ads, Facebook likes, and Alexa. Ranking.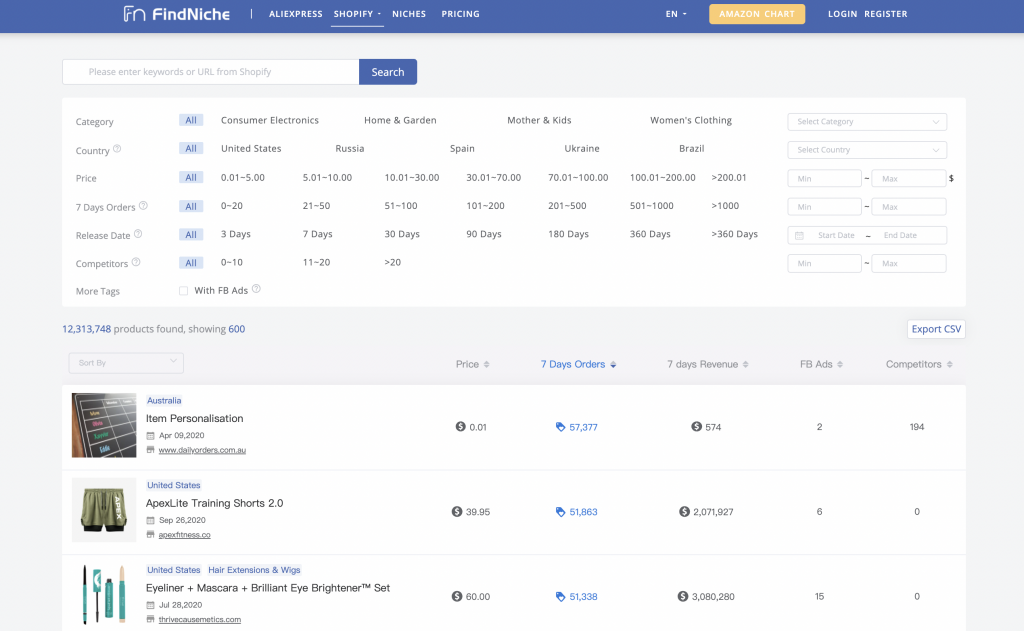 Recommended tools: Amazon/Google Trends/FindNiche
Dropshipping tips3: business automation
With oblero, you can directly import the products you want from AliExpress. You don't need to manually edit pictures one by one, no need to write titles, descriptions, etc. You only need to install the plug-in in shopify, and then import the products on AliExpress to your shopify store with one click.It is very convenient.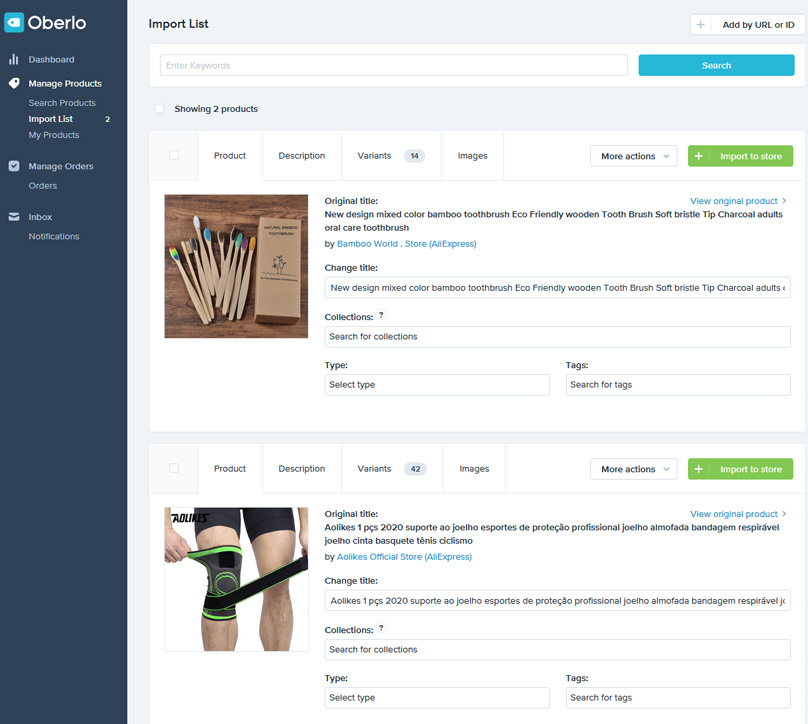 The process is: First, install the Oberlo plug-in in your Shopify backend, and also install it on the Chrome browser. Then open the AliExpress product page, add the required products to Oberlo, then set the price rules in Oberlo, modify the product information, and finally import them into Shopify in batches.
Recommended plugin: Oberlo
Dropshipping tips4: advertisment marketing Blogging
A good blog can not only improve your SEO ranking, community stickiness, but also increase purchase conversion rate. You only need to cleverly insert your product information and hyperlinks in the blog. For example, if you sell women's clothing, you can take stock of the latest Paris Fashion Week celebrity wear specials, and then attach your similar products to the side for comparison.
Recommended tool: buzzSumo/Google Trends/Quora
Dropshipping tips5: landing page production and optimization
Landing page is the content that you see at the first glance for traffic attracted through advertising or natural drainage, so it plays a key role in the retention of traffic! Facebook advertising is becoming more and more strict now, will review your landing page, the rules and requirements are exactly the same as advertising. If the landing page does not comply with the specification, the advertisement may not be reviewed.
A landing page is like a shopping guide in a physical store. A shopping guide with a smile is better than a cold and serious shopping guide, because it makes customers feel close. The content of the landing page must be consistent with the content of the advertisement: the advertisement sells mobile phone cases, and the landing page product is not a key chain.
Also introduce all the features of the product in as much detail as possible (if you are a big brand like ZARA, you will only write one size and material, when I didn't say it). Especially the traffic drawn from Facebook ads, most of them are "impulsive consumers." Unlike consumers with clear goals, as long as you give them a reason to buy, they will be happy to pay for it.
Recommended plugin: PageFly
Dropshipping tips6: Add the company contact number on the website
Putting a company's phone number on the website will increase consumer trust. You don't need to worry about the operator's labor cost, just buy a virtual phone number and get it done easily. You can buy a virtual phone number in any part of the world. (For example, my own website uses a New York number)
After buying a virtual phone number, you can set up an automatic voice response program. For example, if there is a customer calling, the process is very simple: press 1 for order inquiry, and press 2 for other questions. If the customer presses 1, let him leave his email address and name or order information, and tell him that he will reply by email later.
Recommended tool: Sonetel
Dropshipping tips7: floating shopping cart button
This feature is especially important for the mobile terminal. When users browse your product page, they keep scrolling down to browse the product page. If you finally decide to buy, you often need to swipe up again to find the buy button. This undoubtedly increases the difficulty of the user's operation. Remember the KISS principle (Keep It Simple, Stupid!) to help customers minimize the operations they need, that is, minimize their purchase conversion path.
If there is a purchase button that is always floating on the current page, it can be convenient for users to place orders at any time. It not only serves as a reminder, but also greatly reduces the user's operating time.
Recommended plug-in: Mobile Converter-Sticky Add to Cart bar & Mobile
Dropshipping tips8: Use ChatBot
It can provide users with a sense of trust, and can collect real-time questions and feedback from users about the product. It can also help you improve the product page. The great thing about it is that it opens the messenger dialog directly in the website. Many other plugins reopen a window, which can easily distract consumers.
Recommended plug-in: Facebook Chat by beeketing
In conclusion
These dropshipping tips recommended today are all tested by myself and are very practical. Mastering these tips can increase the conversion rate of your shop and develop your business faster.