10 Awesome Shopify Stores to Inspire Entrepreneurs in 2020
When you want to start an e-commerce business and start with a stand-alone site like Shopify, you're bound to be confused: How do I build and design my website? To be honest, most Shopify stores today are less eye-catching because people use similar templates and don't personalize them according to the category of the product that they are selling.
So the look of these stores, the navigation bar at the top and end of the page, the UI settings, and so on all look similar. Meanwhile, in the eyes of visitors, your store can't catch them at first glance, so how can visitors turn into potential consumers?
In fact, you only need to spend a little time in your store, then you can make a big difference. If you're lacking in inspiration, there's one way to never go wrong, and that's to draw on the strategies of other Shopify stores, especially those that are good. That means you can refer to how owners of top Shopify stores design and run their stores.
Fortunately, I found 10 TOP Shopify stores on FindNiche, and believe me, they're sure to give you some inspiration.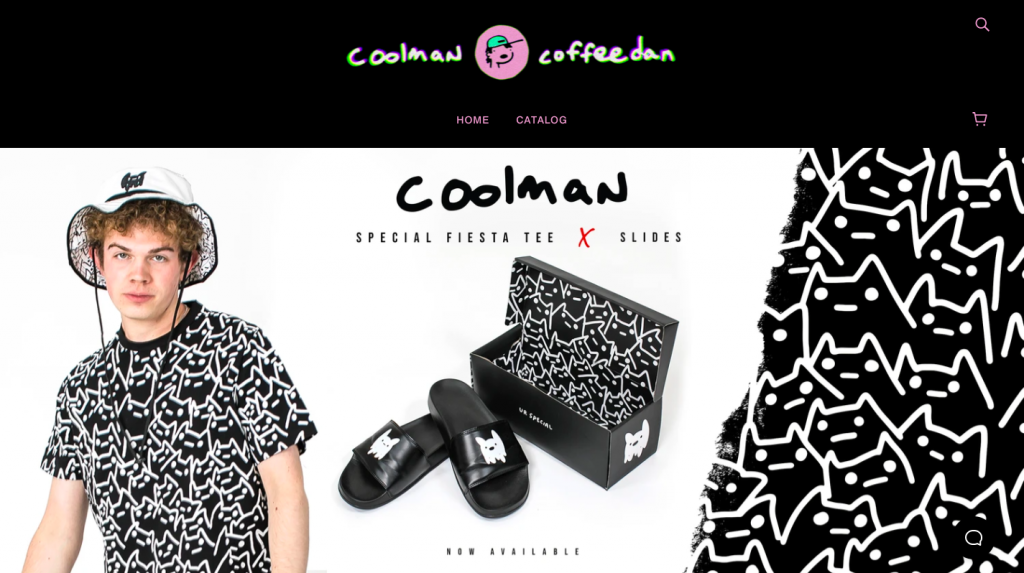 Strore Address: https://www.coolman.store/
FB Likes: 1,218,981
Alexa Rank: 2,291,299th
Typically, it's a print-on-demand store that selling customized products that are powered by Killer Merch. Not like other print-on-demand stores, they have their own designs, which is a cute black cat, very cute and attractive. And this black cat is printed on all the products in the shop.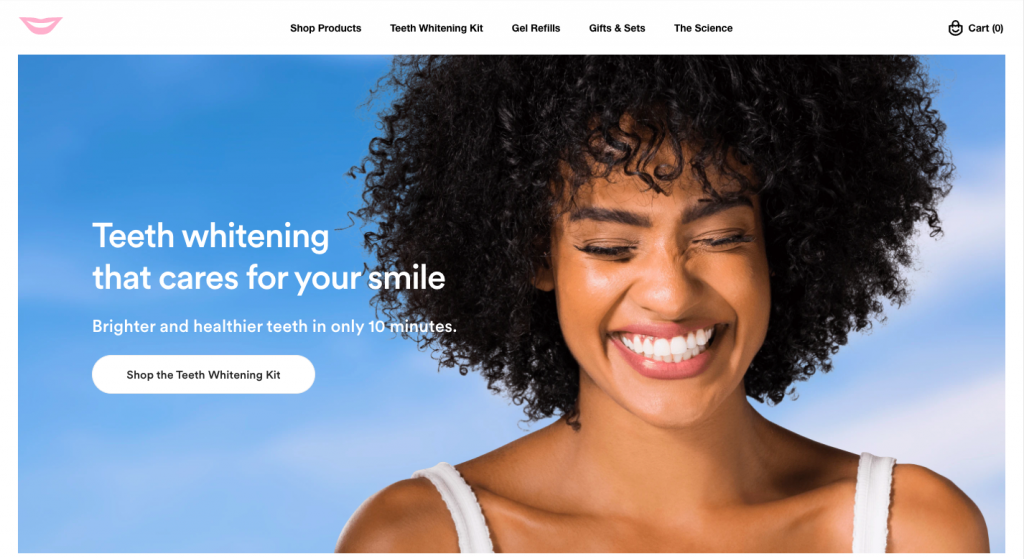 Strore Address: https://hismileteeth.com/
FB Likes: 1,750,094
Alexa Rank: 25,044th
It's a worldwide oral cosmetics brand, offering at-home teeth whitening and oral care products. Like other products mentioned in our blog, their product range uses natural ingredients to ensure there's no pain or sensitivity. It's a niche store that concentrates on whiter your teeth, so it's easier to target the right audience. And the homepage image, as well as UI design, are very clean and comfortable.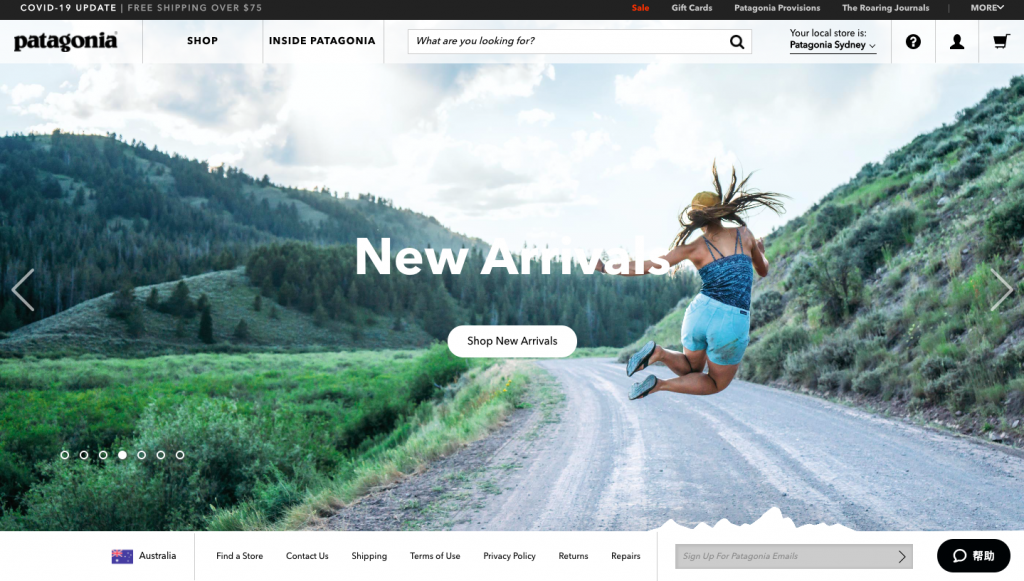 Strore Address: https://www.patagonia.com.au/
FB Likes: 1,713,814
Alexa Rank: 101,432th
Patagonia is an Australian company that grew out of a small company that made tools for climbers. Now alpinism remains at the heart of a worldwide business that still makes clothes for climbing—as well as for skiing, snowboarding, surfing, fly fishing, mountain biking, and trail running.
They claim that they are in business to save our home planet. As the climate crisis deepens, they donate their time, services, and at least 1 percent of their sales to help hundreds of grassroots organizations all over the world so that they can remain vigilant, and protect what's irreplaceable.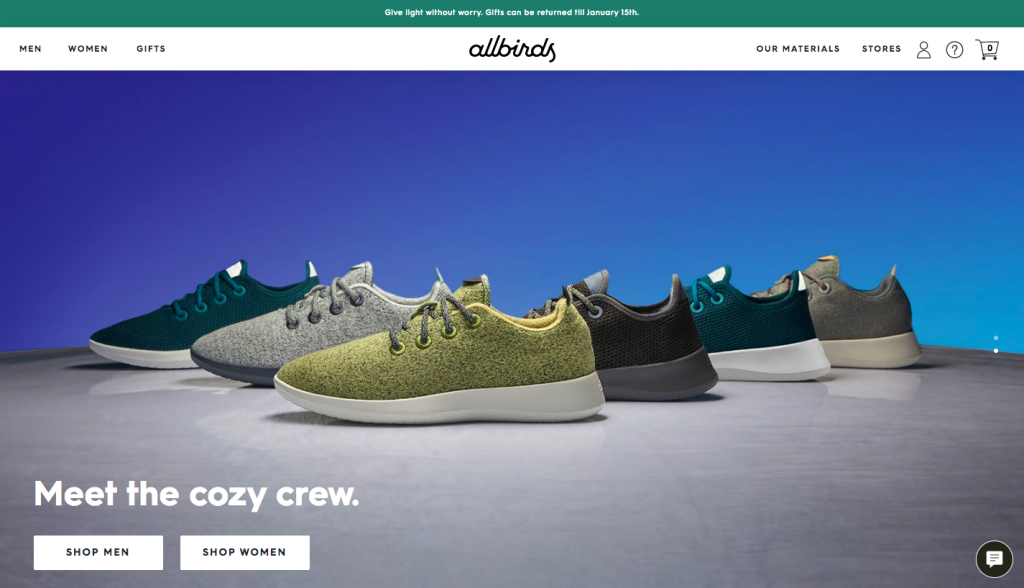 Strore Address: https://www.allbirds.com/
FB Likes: 225,569
Alexa Rank: 10,663th
New Zealander Tim Brown has teamed up with engineer and renewable energy expert Joey Zwillinger to create Allbirds, a shoe company that focuses on natural materials and sustainability. Allbirds shoes are not only comfortable but also environmentally friendly, and are popular with many environmentalists.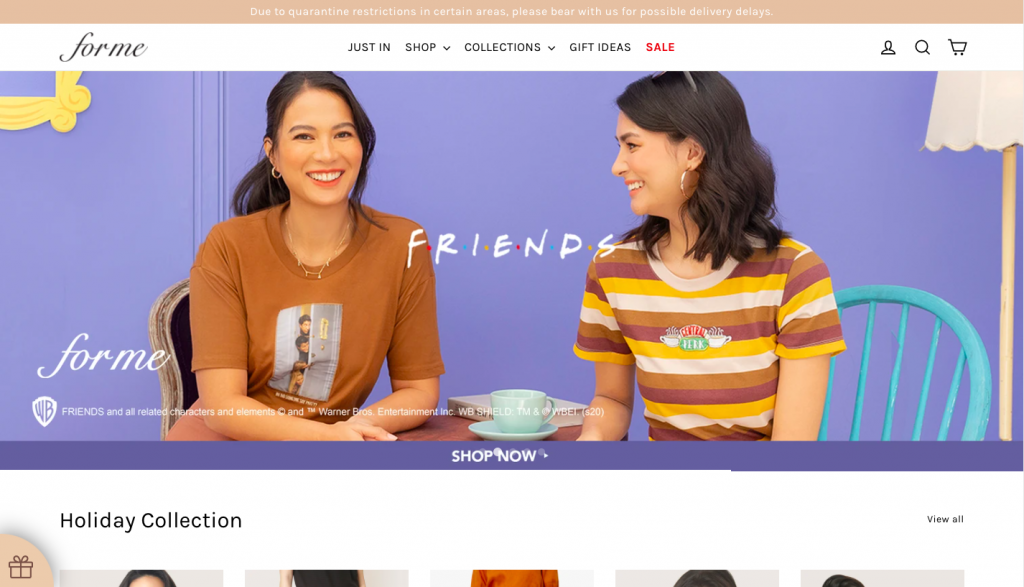 Strore Address: https://www.formeclothing.com/
FB Likes: 2,536,501
Alexa Rank: 2,262,725th
Known for its balanced offering of fashion and basic pieces, ForMe makes it easy for the modern woman to be fashionable in a breeze. The brand constantly develops universally flattering silhouettes and curates styles that are meant to be mixed and matched for every day and every occasion. Easy, modern, and stylish, making your daily life more trendy.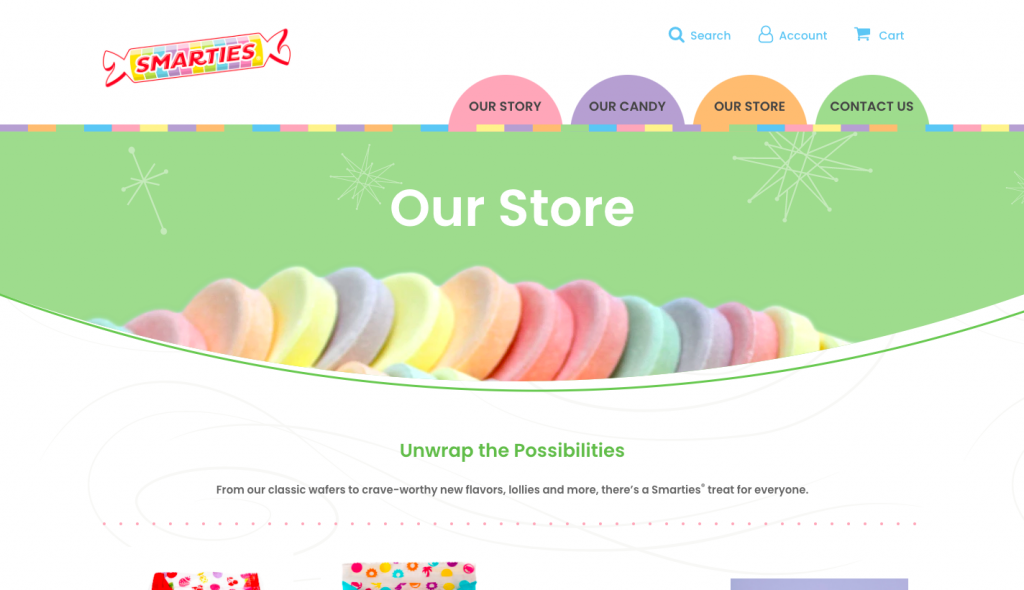 Strore Address: https://smartiesstore.com/
FB Likes: 1,072,365
Alexa Rank: 2,174,994th
Smarties Candy Company is a sweet family business. On January 10, 1949, Edward Dee brought his family from England to New Jersey. Equipped with only two machines in a rented facility, he succeeded in founding Ce De Candy, Inc., makers of Smarties®, America's favorite candy wafer roll.
Customers can find Smarties® and other Smarties Candy Company products in grocery stores, dollar stores, convenience stores, pharmacies, mass merchandisers, wholesale clubs, specialty shops, and local corner stores as well as their online store.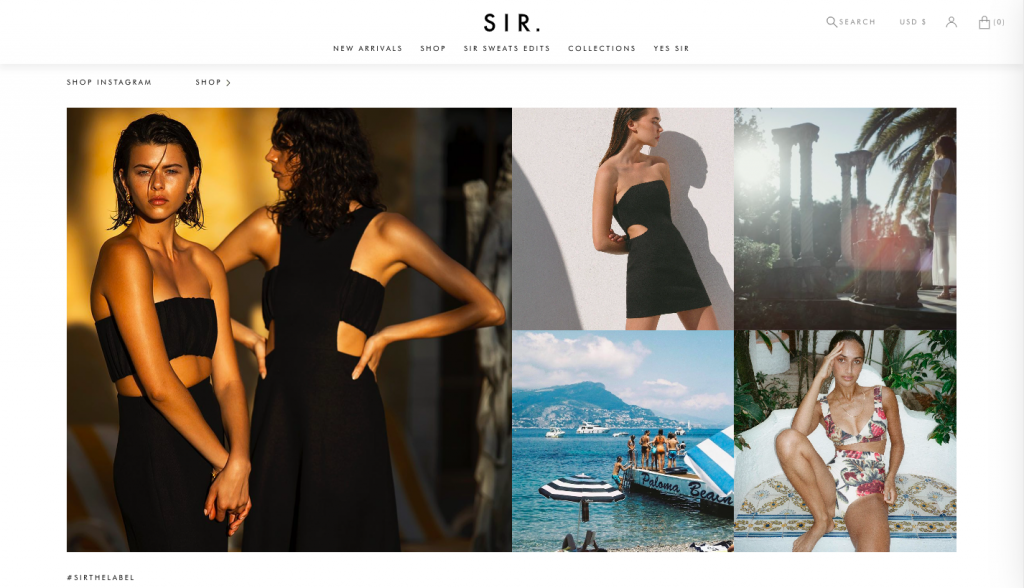 Strore Address: https://sirthelabel.com/
FB Likes: 6,145
Alexa Rank: 152,813th
This Shopify store is sexy, stylish and beautiful. Sir, with his quiet photography style, does a good job of conveying relaxing messages through store themes. Located in Sydney, Australia, this store occupies one of the most high-profile online clothing stores on our list.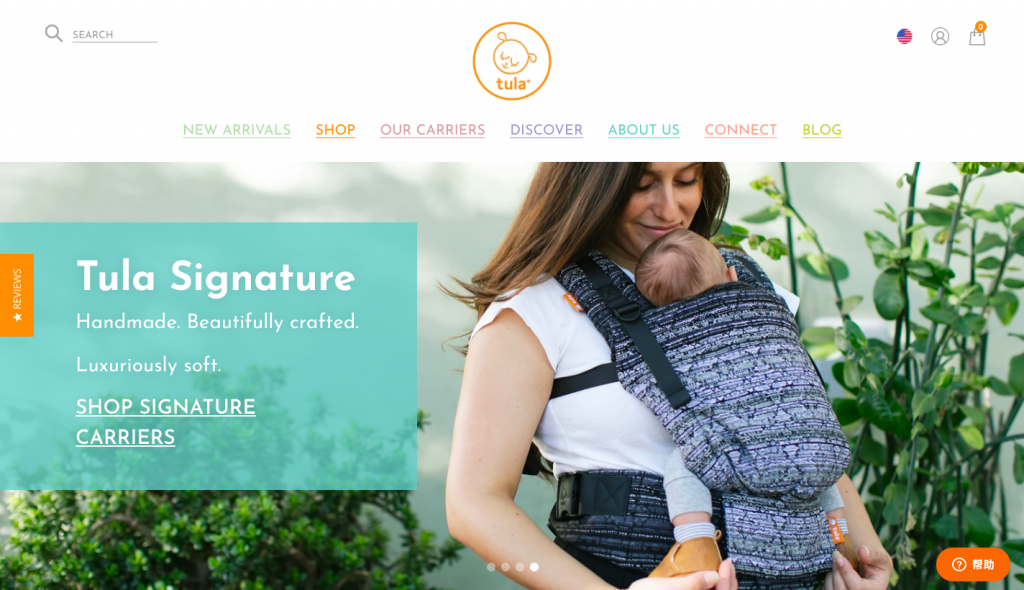 Strore Address: https://babytula.com/
FB Likes: 359,681
Alexa Rank: 246,854th
The founder of Tula is one couple, the wife from Poland, and the husband born in Vietnam. After their son was born and they discovered the ease of ergonomic carriers. And they have tried many different baby carriers and never found one that completely satisfied them, so they had their Ba Noi (Vietnamese for Grandma) sew one to their specifications. And it becomes their product.
This baby carrier is quite useful when you carry the baby outside. Now they live in San Diego, they are still making carriers in order to form a more perfect union between caregiver and child.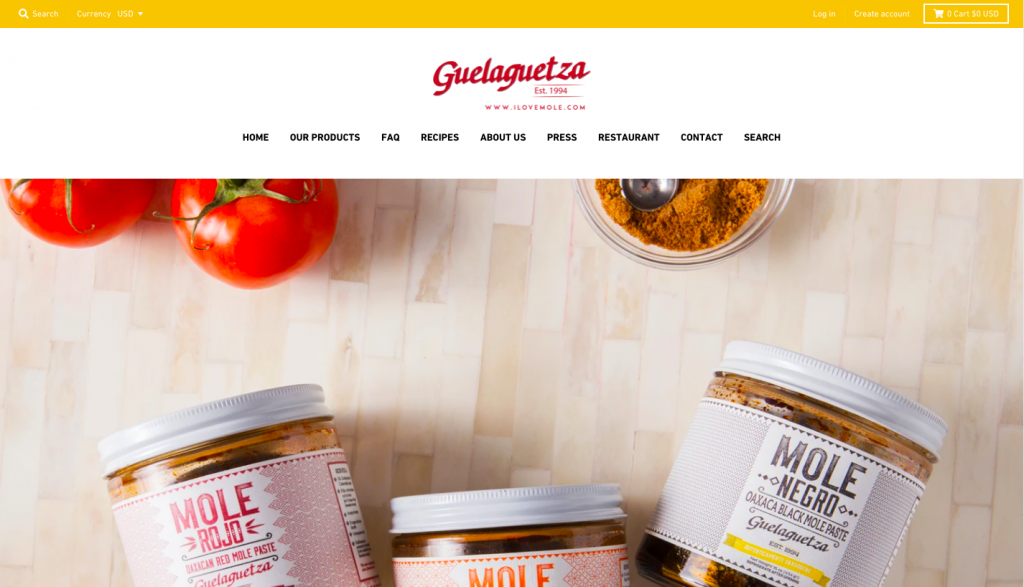 Strore Address: https://store.ilovemole.com/
FB Likes: 21,260
Alexa Rank: 1,509,541th
The founder's family war born in Oaxaca, and then migrated to the US in '94. At that time, they have been showcase not only their family recipes, but also the hard work an dedication that goes in to each of them.
Guelaguetza is a restaurant, boutique market, and advocates for Oaxacan culture located in the heart of Korea-town in Los Angeles, hailed by Los Angeles Times Pulitzer Prize winning food critic Jonathan Gold as "the best Oaxacan restaurant in the country."
They hope when taking your first taste of their Mole, or your first sip of their Michelada, you are transported into what Oaxaca means to them.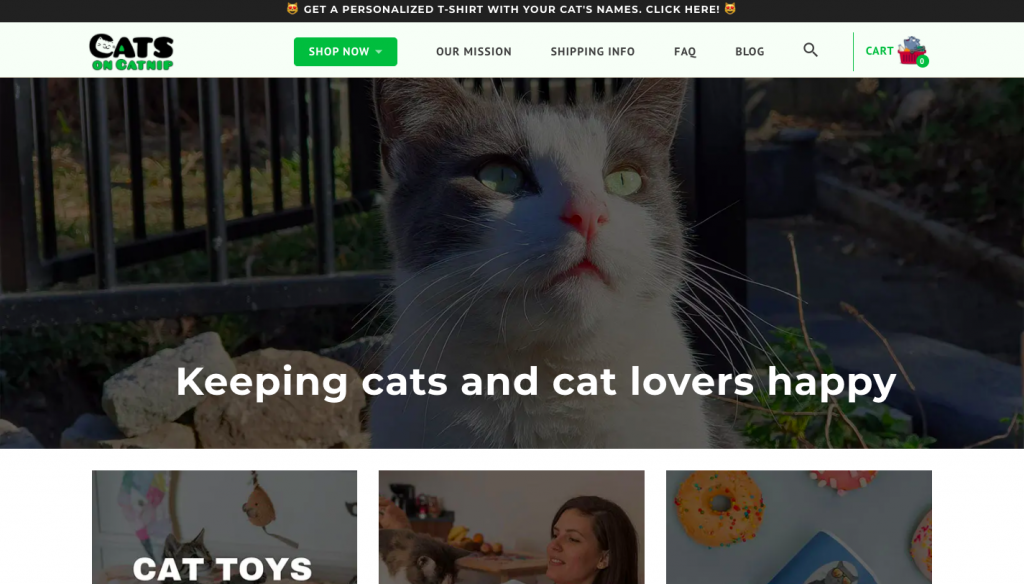 Strore Address: https://catsoncatnip.co/
FB Likes: 2,456,128
Alexa Rank: 193,291th
This Shopify store help people be proud of their love for cats and provide for shelters cats in need. Every time one customer make a purchase on their website, they will do one of the following things:
Donate meals to shelter cats
Donate toys to shelter cats
Donate blankets to shelter cats
They are trying to making a difference in the world of cat. And each product on our store tells customers exactly how many cats they are feeding and helping.
These top 10 Shopify great stores are excellent templates for you if you want to design your Shopify store better at the beginning. Well, you find more Shopify store ideas on FindNiche as well as SellerCenter (which is a professional seller analysis platform) that will get you more inspiration.