Professional Recommendations:Best Dropshipping Software For You in 2021–FindNiche
Dropshipping has swept the e-commerce world, with online sellers making huge profits and tapping into a huge customer base in record time. There are now many dropshipping software to help dropshippers with their dropshipping business.
For beginners and part-time dropshippers, dropshipping software is like a personal assistant that can help dropshippers to work much more efficiently. But among so many dropshipping software, which is the real efficient dropshipping software?
Chris Taylor, Marketing Director at Profit Guru
AutoDS

AutoDS is an automatic program that enables you to import product listings to eBay and Shopify sites. I would recommend it to novices as well as all enterprises. With three automatic personal notes, the drop ship program boosts positive feedback by more than 60%. The feedback system operates as follows. After the automatic order registers, the customer receives the first message. The second message contains the tracking number, while the third message requests good comments from the customer.

AutoDS features

Every hour, AutoDS examines supplier prices and updates your product based on the changes found. When your consumers place orders, the tool places an order with your supplier and keeps track of the process. It decreases order cancellations and prevents losses. The AutoDS Finder premium version can scan over 40,000 eBay drop shippers every day and save their best products to a database. It uses a cutting-edge dashboard to provide you with a detailed picture of your organization. Graphs and filters are examples of this. The tracking number is always updated on this site as soon as the supplier releases it. You can use AutoDS to change your bulk listings regularly. It assists you with repricing products to reflect demand levels and delisting products that haven't sold in a long time.
My name is Marco Baatjes, I'm an eCommerce entrepreneur and the CEO and founder of my website called Caffeinated Face. I've built a couple of 6 figure eCommerce stores in the past, and would love to share my insights on the best dropshipping software I've used. I've been featured on Goodfirms, Best Company and Databox.
Dropified for Shopify and Woocommerce has got to be one of the most amazing dropshipping app for beginners that will super charge your efficiency with product importing and also fulfilment. When I first started dropshipping I was manually creating product listings to dropship and then manually fulfilling them, it took the bulk of my time up focusing on these tasks when I could have been making sales. I began using this app and I found myself with more time and energy to focus on researching more products and making more sales. The best part of this whole streamlined process was that it was very easy to teach my newly hired virtual assistants how to fulfill product orders, and update my customers tracking numbers, once they were dispatched.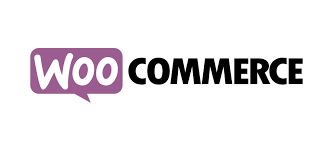 Peter Manzano from RizeReview.com.
Is it safe to say that you are the proprietor of an online store? Then, at that point, you should know the outsourcing method in any case. On the off chance that you don't have any acquaintance with it, it's an ideal opportunity to realize it.
Utilizing an outsourcing stage will permit you to take out your actual distribution center and not just this. How? This framework manages to associate the web-based business store with the provider, so the last is advised each time a request is put, and like this, he deals with sending the item to the client.
Outsourcing programming will carry a genuine advantage to your online business and set aside your time and cash, particularly by picking one that also has an accessible form. Underneath, you will track down the leading three free outsourcing stages with a short instructional exercise connected, painstakingly chosen by the specialists at Rize Reviews.
YAKKYOFY
Yakkyofy is outsourcing programming that permits you to deal with every one of your stores through an intuitive dashboard. It furnishes you with admittance to items that you can sell at B2B costs. Also, it computerized everyday exercises, for example, requesting satisfaction to assist you with further developing proficiency and usefulness.
Through this program, you can modify bundles for a superior client experience. Likewise, it also permits you to utilize their coordination administrations, which enable you to convey all through the United States and most European nations. To ensure you have complete perceivability into your shipments, Yakkyofy gives a constant load following. It refreshes you on the area of your shipment and tells you when the request is prepared.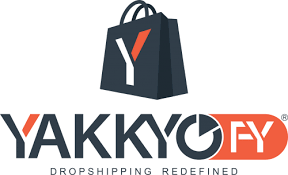 ZOHO INVENTORY
Zoho Inventory is an apparatus in Zoho's high-level usefulness suite that permits organizations to computerize request and stock administration and track conveyance to settle insightful business choices. It is reasonable for internet business organizations and branches and is coordinated with well-known cloud affiliates and transportation frameworks. The evaluating plan is adaptable, and the programs are planned at reasonable costs to address the issues of new businesses and enormous organizations. The product offers to start to finish observing, which follows the stock from the second it was requested to the last snapshot of conveyance. It additionally gives versatile checking for both Android and iOS gadgets. The arrangement incorporates exceptional investigation and announcing packs and is prepared to utilize highlights like stock recharging, total request satisfaction, and the board, charging, various deals channels, and significantly more.

OBERLO
Oberlo is an outsourcing arrangement that assists retailers with discovering items from different providers to sell in Shopify stores. This arrangement tracks market deals patterns, request volume, and contender information to assist vendors with picking appropriate items. With the Oberlo Chrome extension, item postings can be imported straightforwardly from AliExpress. Dealers can alter item information and pictures to line up with the store marking. This arrangement can likewise be utilized to set up and oversee severe estimating rules dependent on current market discoveries. Costs can be set for every item or discount. Different highlights incorporate stock following, a constant deals dashboard, item variation planning, client request following, and that's just the beginning.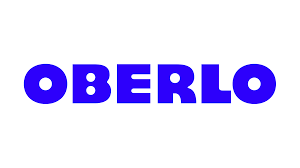 Karolis Čivinskas, Outreach Manager at Firepush
Since I'm based in the EU, I had a slightly smaller choice of dropshipping software compared to businesses based in North America. My research showed that dropshipping products from China took a long time, so I had to find an EU-based supplier.
After reading reviews from other dropshippers, my partner and I decided to go with Spocket. Many stores based throughout the EU had good things to say about this platform, including that their customers received products within five-six days, max.
As for the Spocket as a software app, it was fairly easy to use. You can find the most important things like product search and orders directly from the dash, which is very useful for me as a beginner. The search feature itself was very quick and accurate; I liked that we could filter results to find only EU-based suppliers. Besides, the trending collections section came quite in handy for quick product searches.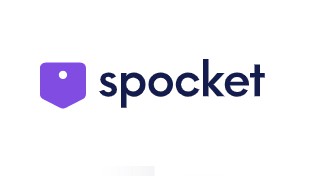 Another thing that made my life easier was the live chat. I believe I contacted customer support at least a few times, and the replies arrived within two minutes each time.
Overall, the software was pretty straightforward and intuitive. The interface is definitely made for beginner folks, so people new to the dropshipping business should appreciate it as much as I did.
Dropshipping as a business model has become widely popular, but people who do not have experience in handling supply chains may find it very difficult. This is why I recommend choosing the right software to help you navigate through.
The best dropshipping platform that I've used to date has been Oberlo. Oberlo is one of the easiest applications to use for people just starting out with their dropshipping business. It is optimised to work with AliExpress and Shopify. You can simply import products from AliExpress onto your Shopify webstore and the software will handle all of the backend tasks for you. It has a ton of features that include pricing optimization, product management, order management, shipment tracking and much more. It is the perfect software for people who aren't well versed in supply chain management, making their work much easier.
Elaine.Z, Manager of Best dropshipping Niche Finder-FindNiche
Our friends have introduced us to some very useful dropshipping software for them, based on their extensive experience in the dropshipping field. If you guys are at a loss for dropshipping software, you may want to start with these software.
However, we noticed that our friends didn't seem to mention some good research tools for dropshipping products.
In fact, product research is critical to the dropshipping business. If you are a newbie in the dropshipping field, selling a niche product can greatly reduce your costs and increase your profits.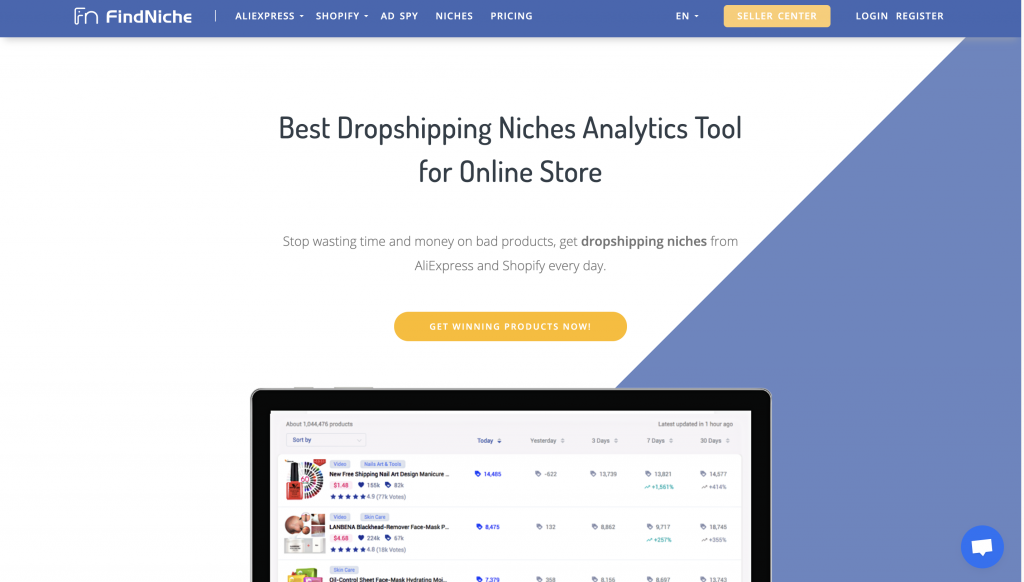 First of all, FindNiche provides detailed information about 30 million products from the Aliexpress and Shopify niche marketplaces. You can get daily trend changes of these niche marketplaces and the latest niche products of the day on FindNiche.
You can filter through intelligent filters to find those niche products that are popular, high quality and less competitive. Sell these products and keep your dropshipping business one step ahead!
In addition, FindNiche monitors and analyzes the top Shopify stores. Do you want your online store to be as successful as these top Shopify stores? Start now and come to FindNiche to learn from them!