SourcinBox – What are premium dropshipping fulfillment services?
Choosing the best niche and best seller products is the first step to start a dropshipping store. Then the next important step for you is choosing reliable dropshipping suppliers.
However, choosing a supplier requires a lot of time to research, and you may lose money due to illegal dropshipping suppliers.
So there are a variety of dropshipping platforms that offer fulfillment services to dropshippers. SourcinBox dropshipping platform is a good choice for you to make your dropshipping business easier.
This article will tell you what premium dropshipping fulfillment services should be and why choose SourcinBox.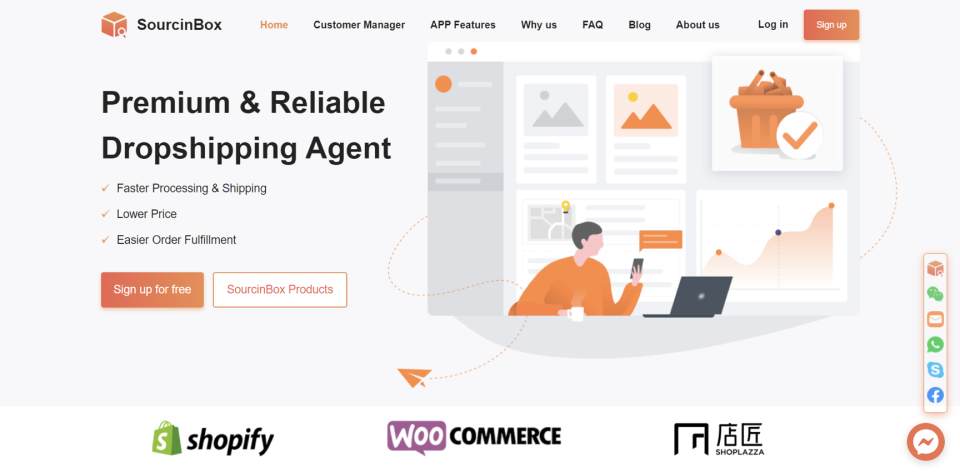 Reasonable Price
When you are selling hot products, you can gain a competitive advantage by reducing the cost of the products. Premium dropshipping fulfillment services should include reasonable prices.
SourcinBox works directly with reliable dropshipping suppliers in China. It can source high-quality products at affordable prices for you, and there's no service fee. In addition, the product cost and shipping cost are separate, which is more reasonable.
For example, If you buy ten women's watches on AliExpress, it costs 2.72$*10+11$=38.2$, but it just costs 20.98$ on SourcinBox. Even if you choose a faster but more expensive shipping method on SourcinBox, the total price is lower than AliExpress.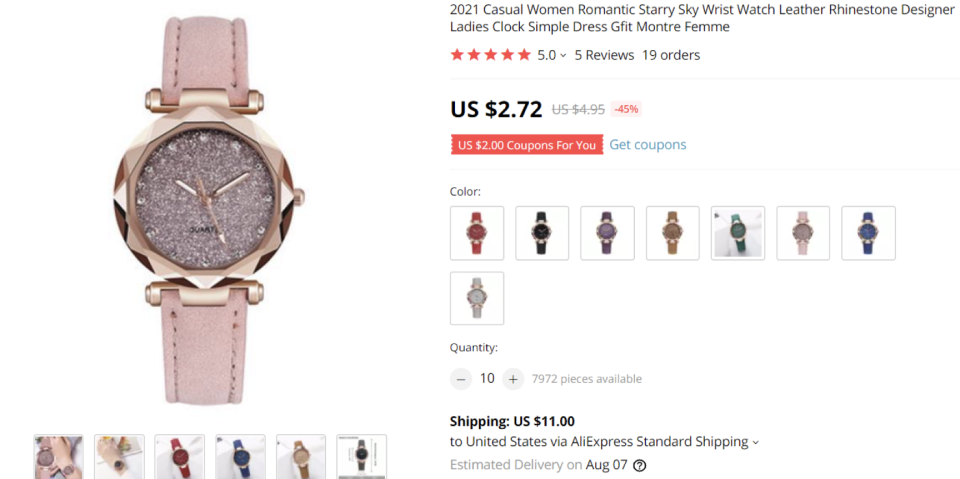 Fast Shipping Time
The shipping time could be very long when you dropship from China. Do your customers often complain that the shipping time is too long?
Premium dropshipping platforms will provide you multiple shipping options and fast shipping times.
SourcinBox works with almost all the mainstream Logistics in China. It allows you to choose different shipping methods for each customer. About the shipping time, the fastest shipping method to the US takes about 4-7 days.
You can also customize shipping rules on SourcinBox APP, which is free to use. It will select a suitable shipping option for each order automatically by the shipping rules that you set on the APP.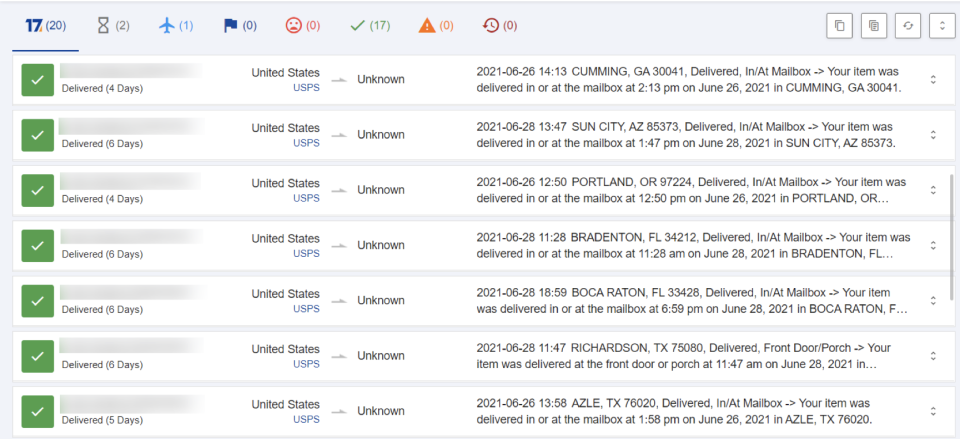 Multi-store Management
Some dropshippers may be worried that what if I have multiple stores, and what if the platform does not support my stores.
Don't worry. SourcinBox supports Shopify, Woocommerce, and SHOPLAZZA stores. It allows you to manage multiple stores at the same time. Once you connect your stores with SourcinBox App, new orders, tracking numbers, and reshipped orders are synced on the APP automatically.
If you are running stores on other platforms, You can manually import orders. SourcinBox accepts orders with datasheets, such as CSV or Excel, from other platforms.
Multi-store management would be one of the premium fulfillment services.
No MOQ
Many suppliers have minimum order quantity limits, which is very unfriendly to dropshippers with fewer sales. So you should find dropshipping suppliers without MOQ.
Does SourcinBox require a MOQ?
The answer is no. You can place single orders or wholesale orders.
Guaranteed Payment Method
When you make online cross-border payments, you should pay the most attention to the security of your account. Most dropshippers will choose to pay with PayPal, which is secure and guaranteed.
When you place orders to SourcinBox, you have the following options for instant payment: PayPal, SourcinBox Balance, and SourcinBox Credit. The PayPal handling fee rate is 2.9%, which is lower than most PayPal accounts. It will cost you less when you pay to the SourcinBox PayPal account.
And to recharge the SourcinBox balance, you can use PayPal, Payoneer, and Wire Transfer. Compared with paying with PayPal directly for every order, recharging SourcinBox balance to pay saves you much transfer cost. There is no additional transfer fee for each payment when you pay by SourcinBox balance for your orders.
It also offers cash back at different rates when you recharge over $2000 every single time!
A premium dropshipping platform not only provides secure payment methods but also saves your costs.
Free Warehouse
As you all know, you don't need your own warehouse to do dropshipping, and your suppliers will keep inventories for your store. Some profit-seeking suppliers will charge warehousing fees from you.
Dropshipping platforms that provide premium fulfillment services will not charge you extra service fees.
SourcinBox allows you to buy inventory for your stores without any service fee. And once you have stocks in their warehouse, your orders will be processed in 24 hours. It is more convenient and faster than processing orders in 3-5 days without inventories.
Responsible After-sales Service
After-sales service should be something that most dropshippers concern about, but many dropshipping suppliers do not handle it well.
So a reliable & responsible after-sales service is premium.
SourcinBox does an excellent job in this regard. It has one-on-one customer manager services to help you with all the matters, including after-sales issues like a refund and reship. You will be amazed by their fluent communication and prompt response.
By opening a ticket from the Shipped order list on SourcinBox APP, you will easily manage all issues of each specific order. SourcinBox will handle returns and refunds for you as long as it is their responsibility.
Private Label Service
Are you tired of those products you sell with other brand labels? More and more dropshippers start to do their own brands. But it's not easy to find a supplier that provides private label service for dropshippers.
You should find premium fulfillment services that including private label services.
SourcinBox can handle everything for your private label, including customized packaging, logo, inserts, specs, etc.
They can also take product photos or videos for your stores.
But they suggest you do private label only if you have some stable orders, to avoid the loss caused by inventory accumulation.
Conclusion
Premium dropshipping fulfillment services contain all the aspects of your dropshipping business.
Whether dropshipping tools or dropshipping platforms, they make your dropshipping business more efficient and successful.
If you are not satisfied with your dropshipping suppliers or haven't got a dropshipping supplier. You can try dropshipping platforms like SourcinBox.