Dropshipping VS Amazon FBA (2022 Updated): Which One Is Best for Beginners?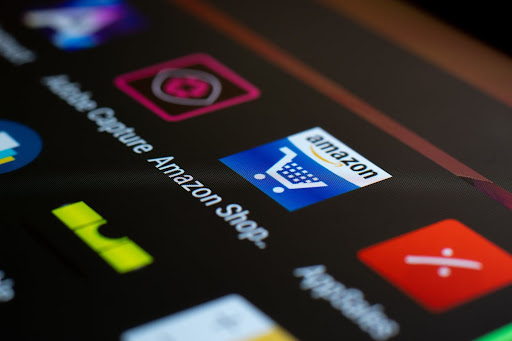 E-commerce surged during the pandemic - growing 33.6% in 2020 to a total of nearly $800 billion. Dropshipping and Amazon FBA are becoming increasingly competitive as one of the most popular e-commerce businesses. Are you debating which one to enter? This article will provide you with the latest comparison: Dropshipping VS Amazon FBA. And you can choose the best one for you based on these.
The table of contents is as follows, so you can read directly the sections that interest you most.
Here is the outline of this article.
What is dropshipping?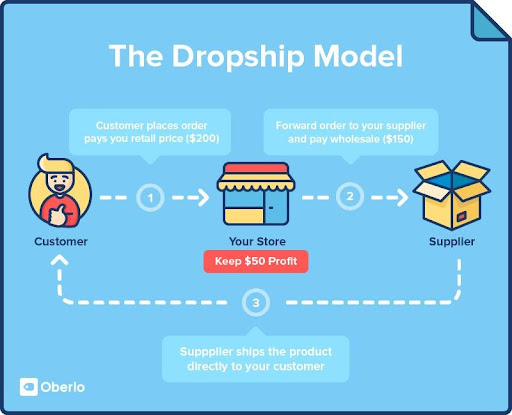 Dropshipping has been a very popular e-commerce model during Covid-19. You don't have to leave your house to do all the work and make a ton of money.
The great thing about Dropshipping is that you don't have to keep inventory and you naturally don't have to bear the cost of storage. As a dropshipper, you simply purchase items from third-party sites (AliExpress, Shopify, Amazon, etc.), upload them to your own store, and then fulfill customer orders.
This is the complete process of dropshipping.
A customer buys a product from your online store.The customer spent $200 on the product.
The seller places an order with the supplier of this product. The seller can buy the supplier's products for $150.
The supplier ships this product directly to the customer.
The seller makes $50 and it costs nothing.
What is Amazon FBA?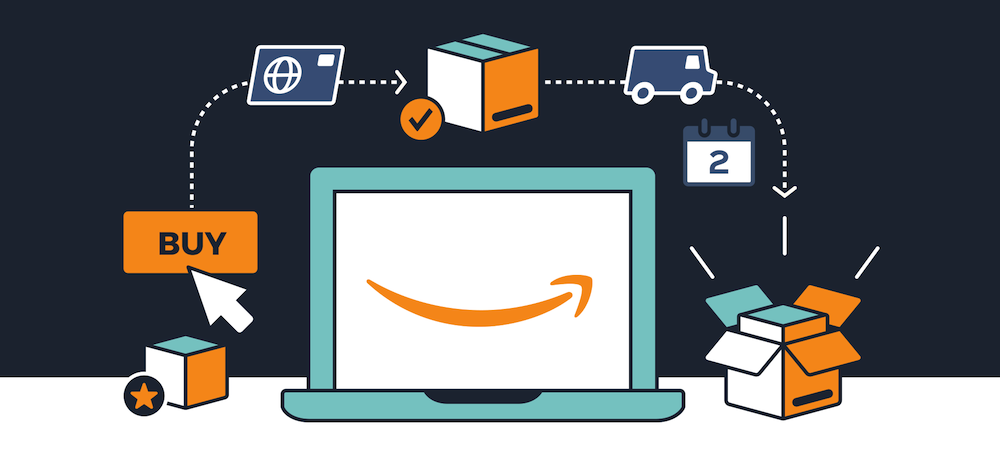 Amazon FBA, known as Fulfillment By Amazon, refers to sellers sending goods in bulk to Amazon's operations center, which is responsible for helping sellers store them, and when the goods are sold, Amazon completes order picking, packaging and delivery, and provides customer service for these goods such as buyer inquiries and returns, helping sellers save a lot of manpower, material and financial resource.
In short, FBA can provide you with a high standard of warehousing, picking, packaging, delivery, customer service and return services, realizing a true "one-stop" export.
Dropshipping VS Amazon FBA
Before detailing the advantages and risks of dropshipping vs Amazon FBA, we have provided you with a table for a simple comparison.
| | | |
| --- | --- | --- |
| Factors you need to consider | Dropshipping | Amazon FBA |
| Cost | Lower | Higher |
| Ship | Poor, and higher risk | Stronger, and lower risk |
| Investment | Lower | Higher |
| Overall risk | Lower | Higher |
| Intensity of competition | High | Higher |
| Profit margin | Lower | Higher |
| Availability of direct contact with customers | Yes | No |
| Free to customize or not | Yes | No |
| Customer base | Small | Bigger |
| Drive external traffic | Hard | Easy |
1. Dropshipping costs less
Dropshipping sellers need to spend money on product research, setting up an online store and marketing.The price of a Shopify standalone site is as low as $29, and Woocommerce standalone site is even lower.
For Amazon FBA, assuming we need to store about 180 to 200 inventory units and promote the products with paid traffic and coupon codes, this may require a large sum of money. Moreover, for products unsold for more than 6 months, Amazon FBA storage costs will increase.
Therefore, for new sellers and small sellers, Dropshipping costs less.
2. Amazon FBA involves more logistics work.
Dropshipping sellers need to wrap up a series of operations such as sourcing, delivering products, monitoring, analyzing and placing ads. Dropshipping sellers also have to respond to customers in a timely manner.
In Amazon FBA business, sellers only need to produce or purchase products and transport them to Amazon logistics distribution center, and then they almost don't need to worry about any other problems.
3. Customer base
Dropshipping sellers need to have a certain customer base, through a variety of ways to get visitors to the independent station, and let customers buy products.
Amazon FBA is different from Dropshipping. FBA products rank high in Amazon search results, and there are a large number of buyers who like to search for products directly on the Amazon platform. Therefore, it is easy for Amazon FBA products to reach high sales and improve customer loyalty.
Pros and Cons of Dropshipping
Pros
No upfront investment in the product is required.
No capital investment and no warehousing required, so low risk.
A large selection of products is available.
The seller's dropshipping business is not restricted by time and place.
Sellers can build customer lists and stay in touch with their customers.
Time saving. Instead of wasting your time on warehouse management and packaging products, you can focus on product research and marketing.
In short, Dropshipping allows sellers to sell products without any risk of capital investment. If a seller chooses to sell a product that is not selling well, the seller can also quickly discontinue the sale and sell another product instead, without having to worry about stocking items that are not available. This is a business that can be run from anywhere, as the seller's only task is to ensure that inventory is kept on hand and that orders are shipped smoothly through the shipper. In addition, sellers will be able to build a list of customers that can be re-sold in the future. dropshipping allows sellers to run their business in a non-intrusive and minimally risky way.
Cons
You need to set up an online store of your own.
Product research can be quite difficult and competitive.
Your profit margin is small.
As a seller you may not be able to offer deals and discounts.
You may be at the mercy of your suppliers when selling your products.
You don't touch the product, and you don't know much about it. When a customer asks, you may know nothing.
You need to communicate directly with the customer.
Dropshipping is a good option if you don't have any funds. However, the seller will rely on product information provided by the supplier, which may be insufficient, and the seller may then need to do further research to ensure that they have the correct details and can properly promote the product. Since the seller's product price is determined by the shipper, the seller will not be buying in bulk, so the seller does not have the advantage of being able to negotiate prices for inventory. The seller's profit margin may be small and there will be no way to give offers or discounts for customers. Competition may be fierce, and sellers will also need to maintain some contact with customers regarding returns, refunds, and customer inquiries.
Pros and Cons of Amazon FBA
Pros
Time saving, so sellers can focus on growing their business.
Sellers don't have to perform any administrative tasks.
Building a brand is easy.
Sellers have immediate access to Amazon's global buyers with a large customer base.
You don't need to worry about customer service; customer service is built-in.
Sellers will get a simple service for handling refunds and returns.
Potentially greater profitability.
No direct contact with customers and no customer service issues to deal with.
No need to build a website.
Greater profit margin.
Easier access to external traffic.
Amazon FBA will allow sellers to focus on growing their business and brand while targeting buyers globally and without the need for a website, as sellers can take advantage of Amazon's platform and excellent reputation. Using Amazon FBA not only allows sellers to take a completely hands-off approach, including storing products and delivering them, but also helps perform customer service tasks, freeing sellers to focus on making money. Even after deducting Amazon FBA fees, significant profits can be made.
Cons
Customers need to consider Amazon FBA storage and shipping costs, which are paid at the time of each sale.
Sellers must comply with Amazon FBA's strict rules and regulations.
Amazon's marketplace is highly saturated and the Amazon FBA business is highly competitive.
Sellers need a lot of money to get into the Amazon FBA business.
Sellers rely on only one selling platform - Amazon.
All customers ultimately belong to Amazon, not sellers.
Amazon FBA fees are reasonable, but the seller's profit will still be cut to a great extent. This is because sellers must spend money on all the automated services, including warehousing, picking, packing and delivery processes, as well as customer service, all of which can cut into a seller's profits. Sellers also need to spend a large amount of money to purchase products and then send them to Amazon FBA.
On top of that, Amazon is a highly saturated platform with a high demand for Amazon FBA and sellers face considerable competition. If sellers purchase products that are not selling well, they may end up not being able to sell successfully or easily change their products for sale. It also becomes more difficult to establish contact with customers because they belong to Amazon. Sellers are highly dependent on the Amazon platform, and once Amazon decides to suspend your account or close your store, all your efforts will be in vain.
As a beginner, which one should you choose?
Dropshipping vs Amazon FBA, which one is best for beginners? Do you have an answer to this question?
As mentioned above, whether it is dropshipping or Amazon FBA, both have their own advantages and risks. No one path is easy, and whichever path you choose will require 100% of your hard work and dedication.
However, we still hope to provide you with some references.
When you make a decision, you need to consider your own situation. If you are a beginner and don't have a lot of money to enter the business. And you can't take any risks. Then, dropshipping is for you.
On the contrary, if you have capital to invest, then Amazon FBA can bring you great profits. But please note that no one can guarantee your success.
Alternatively, if you are already running an e-commerce business and wish to expand further, this is a suitable option. Amazon FBA will allow sellers to focus on marketing their business and products.
How can you make it easier to get started?
It is a very difficult thing for a beginner to make a profit at the beginning. It is normal to fail in the first period. Whether it's dropshipping or Amazon FBA, to make a huge profit, you need to have a long-term observation of the market, spend effort on product research and the right marketing strategy.
This may be very difficult for a beginner. But you can use some tools to make these things easier.
For example, you can use some e-commerce solutions to automate your entire process, thus saving you the time to complete the business process manually, and you can spend more energy on product research and marketing.
If you have some headaches with product research, you can use some product analysis tools.
FindNiche is a dropshipping product research tool, FindNiche has a huge database of dropshipping products, covering both AliExpress and Shopify platforms. FindNiche can help you select niche products.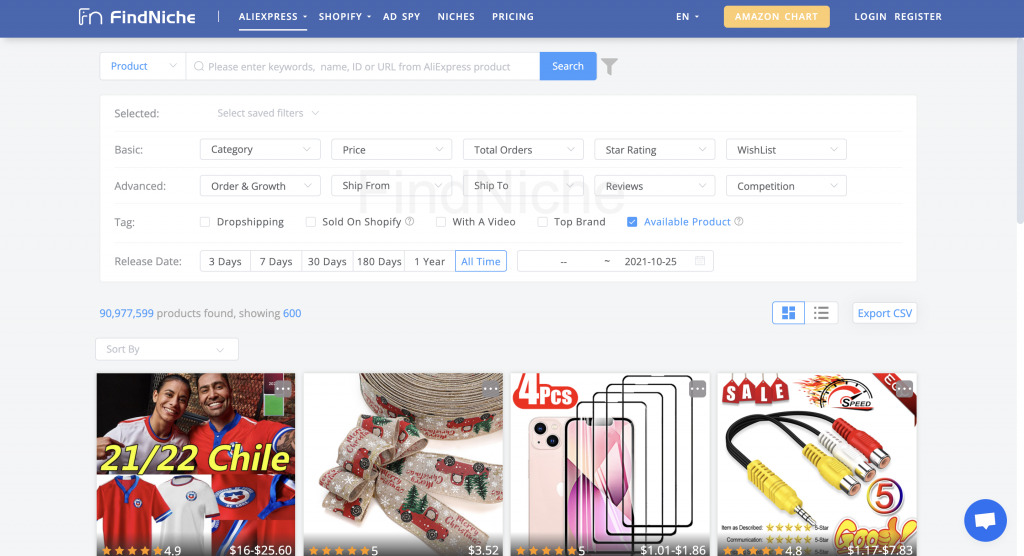 What kind of niche products will FindNiche offer you?
Help you intelligently filter out low competition and high growth trend products.
Provide you with top AliExpress/Shopify store listings.
Latest Niche products updated daily.
Facebook/Youtube/Instagram Ads Spy, monitor your competitors' marketing strategies for you.
You can make your online store more profitable faster with FindNiche.
Amazon BSR means the latest trends on Amazon. Amzchart can help you find the best products selling on Amazon and provide you with analysis of Amazon products and sellers, so that you are always up to date with the latest trends on Amazon.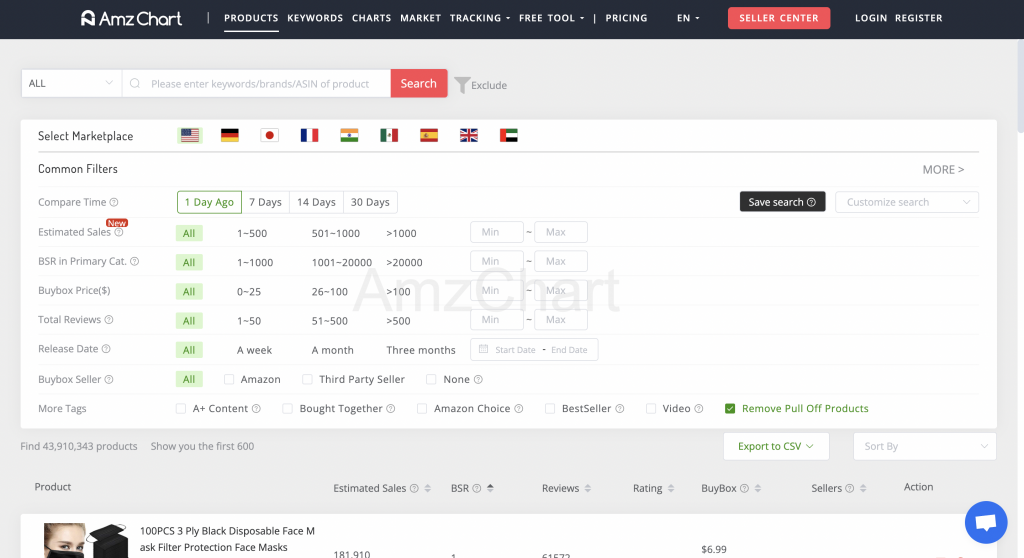 What can Amzchart do for you?
Amazon BSR Analysis: Intelligent filtering and analysis based on a huge data database provide you with low competition and high potential niche products.
Product tracking: Monitor the products your competitors are selling.
Keyword scout: Research competitors' keywords with reverse ASIN lookup & find the best one for your Amazon business.
Conclusion
Dropshipping VS Amazon FBA, there is no one perfect business model. But as long as the model is suitable for you at this stage, it is the best for you. Take a good look at yourself, choose a business model that works best for you, and then put in 100% effort, and you might just make it!