Private Label Dropshipping: The Ultimate Guide to A Profitable E-commerce Business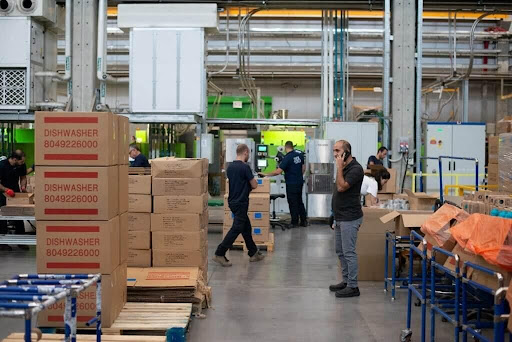 There are several ways to earn from e-commerce sites like Amazon, Shopify, or eBay. The most common method is to resell products from these e-commerce sites and add some extra amount. However, people are beginning to identify the added benefits of private label dropshipping. Although private labeling requires extra effort and capital than retail selling, it helps grow small businesses.
Compared to many other business ideas, the price of starting a private label dropshipping is relatively low. So, if you are concerned about the higher price, you may want to give this a shot.
In this article, we shall discuss how to private label a product, the benefits, pros, and cons, and compare the best suppliers for you. Also, note that both manufacturers and resellers can create private label products, and sometimes, the relationship can be beneficial to both. It all depends on the policy employed by the concerned brand.
Overview of Private Label Dropshipping
Private label dropshipping is all about scaling your brand or business to your desired level. For a layman, private labeling would mean brand naming or attaching the brand name to its products. However, it is more than that. You determine the number of sales and profit from it. Although you are not manufacturing the products, you can run and establish a company through this business model.
Contrary to popular belief, private labeling is not restricted to the fashion industry, nor retailers and wholesalers. Manufacturers can also private label their products (including electronics, kitchen equipment, stationeries, e.t.c). The purpose is to increase profits across every area of production and reduce the competitive rate.
How to Private Label a Product
If you want to private label a product, you need to take crucial and detailed steps. This will include your decision-making regarding the products, chosen supplier, shipping regulations, and branding. These processes can also be considered factors that make an excellent private labeling business.
1. Choose a Product
You will come across several products on e-commerce websites, mainly since they all sell similar things. However, how do you differentiate the best from others? Analytical tools like FindNiche will help you analyze the prices of goods in the e-commerce industry, comparing websites to others. More so, you get to identify the trending products while making the right choice.
2. Choose your Supplier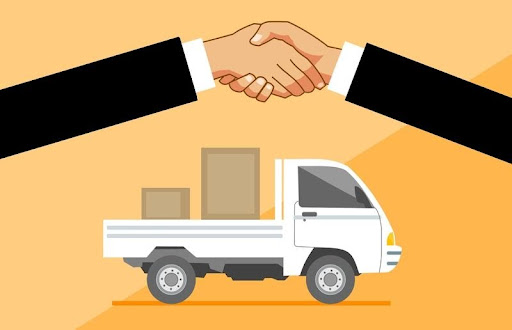 Your supply chain is a significant consideration when going into the dropshipping business. It would help if you chose a trustworthy supplier. Also, consider the country where the supplied goods and services will come from. Are there legal actions you need to take or documents to retrieve? Make sure you find out enough information about this.
You can find a supplier by going to standard e-commerce sites like Alibaba. When you enter the product name in the search bar, scroll down to check each product. Anyone with the tag, white labeling, branding, customizable, shows you can use the company as your supplier. More so, choose less saturated products. You can identify this through manufacturers that do not sell goods to customers directly.
3. Shipping and Branding
You can either ship your products by air or boat. Ensure to estimate your shipping fee and total expenses before fixing prices for your products. However, shipping by air is faster and requires fewer logistics and negotiations, unlike boat shipping.
Overall, branding should be done before receiving your goods, but you may need to intensify your branding as soon as you receive the products. Always bear in mind the possibility of owning your own company via private label dropshipping.
What Are the Benefits of Private Label Dropshipping?
Several advantages are attached to private label dropshipping. It allows you to own your products exclusively. Sometimes, manufacturers private brand their products under another company to reach a wider audience of retailers.
Other benefits of private label dropshipping include:
1. Increased Profit Margin
Both retailers and manufacturers get to increase their return on investment margin by private labels. Hence, you get to portray your brand personality, which boosts the result of your marketing campaigns. The manufacturer gets to reduce branding costs, as the retailer does the whole rebranding and marketing process. As a manufacturer, you minimize your production cost while the retailers sell to a larger audience.
2. Maximizes Advertising Strategies
One of the most significant challenges of brands is achieving a good advertising or marketing result. Private labels maximize advertising strategies by depicting a more explicit goal and value.
Retailers often resell products at prices five or six times more than the manufacturers. However, manufacturers are less bothered because they get to produce goods in large volumes.
3. Build Brand's Loyalty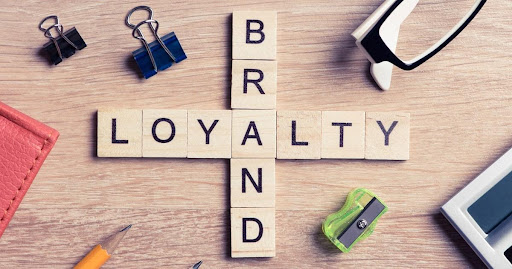 Most customers believe private labels are high-quality goods. Hence, you get to attract loyal customers to your brand. This also helps create a reputation for the online store because customers know it as the only place to get private labeled items.
Labeling causing excellent market stability is also responsible for building a brand's loyalty. Regardless of economic downturns, a stable market will manage goods consistency, quality, and prices.
Pros and Cons of Dropshipping Private Labeled Products
Private labeled products are becoming luxurious items in the e-commerce industry. Many customers prefer private labeled products to regular commodities, while others would instead not purchase branded items.
The pros of dropshipping private labeled products are:
A retailer has total control of the marketing and branding in private label dropshipping.
Retailers can influence a change in a product's color or shape and define the components or ingredients.
Dropshipping private labeled products are also helpful because retailers get to control the supply chain. This means you also have total control over the product pricing.
Once you have a brand name, you can earn more income as a wholesaler. You can charge retailers for showcasing your brand in their stores.
If you do not want to run your business as a wholesaler, you have an exclusive right to your products. This means no retailer can sell it in their stores. Hence, the products cannot be found just anywhere.
The cons of dropshipping private labeled products are:
It may be challenging to convince customers to purchase a product, as many assume private labeled products to be expensive.
Some customers may not want to trust your small business despite the private label. Big companies have existed and are currently competing in the market, so you need to identify your customers' needs.
You will need significant and promotional investment to beat the already established brands in the market.
Most manufacturers have a minimum order requirement before they can decide to work with you. You need to confirm you have an audience that will be able to buy your orders.
You need to test run the manufacturers' products to confirm you are getting what you ordered online.
Dropshipping vs. Private label vs. Private Label Dropshipping
Everyone started working as a retailer in the e-commerce business; they decided to drop ship or private label. Meanwhile, some people do not know the difference between the two, while others are confused about the distinct features of private label and private label dropshipping. It should be noted that private label is the same as private label dropshipping in most cases; hence both are only used interchangeably. However, this article recommends every beginner start with dropshipping.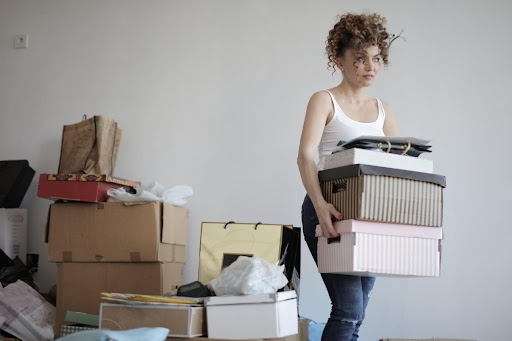 Dropshipping is when you see a manufacturers' product without having the goods in your store. It requires no capital for start-up and is less labor-intensive. However, one major drawback of dropshipping is its increased number of competitors than a private label.
On the other hand, a private label gives you control over a product you sell. You are not just selling whatever your supplier produces but also influencing the products' supply chain. It is more tedious than dropshipping and requires a thorough decision-making procedure. Private labeling requires more capital to start, and it has more risk than dropshipping.
As mentioned earlier, private label and private label dropshipping are often used interchangeably, but experts sometimes state apparent differences between the two. Private label dropshipping is also sometimes referred to as a combination of private label and dropshipping. It means you can brand the products, but you have no control over the price policy and other crucial decisions.
The Best Private Label Dropshipping Suppliers
Undoubtedly, many suppliers are in the dropshipping business, but you need to go for the best. Hence, let's briefly discuss the top 5 suppliers to consider.
Please note that the list is not a paid promotion but based on available benefits, past and present performances, and reviews from users.
1. Alibaba
Alibaba is one of the largest e-commerce companies in the world. Many suppliers have connected to merchants through this platform. Although Alibaba does not operate with Shopify apps, you will find several private label products on it.
2. Oberlo
Oberlo is an online store with various products, including electronics, fashion items, beauty products, and toys. You can likewise place an order for doorstep delivery, depending on your preferred shipping service. There will be no shipping fee if a supplier's office is located in the same residence as the brand.
3. Printful
Printful is a supply company that offers customized products. Before delivery, your customers can state what they want on their goods while the company gets it done. All you need is a tracking number to ensure Printful delivers the goods to the right customer in and timely.
Apart from the products, you can also brand the packaging label or put stickers on packaging boxes.
4. PlusBuyer
PlusBuyer is a dropshipping company that focuses mainly on electronics. The major manufacturers or suppliers in this company are from China. However, the prices of items are relatively low. It minimizes fraudulent activities by ensuring customers' details are correct.
5. GlowRoad
Another best supplier is the GlowRoad. The website contains an extensive range of items. It provides information on China's most commonly used products and a tracking number that monitors goods' movement. It also reduces shipping fees by delivering multiple items on a single package.
How to Start a Private Label Dropshipping Business
Below are the essential steps to take when starting the dropshipping business.
Step 1: Find and focus on a niche. Since there are many products, focusing on one may seem impossible, but it is a clear head for starters.
Step 2: Contact the manufacturer. Hopefully, you implement the proper criteria in selecting a supplier. You can have a shortlist of manufacturers that offer private labeling products, then place the manufacturers on a hierarchy based on how each meets your needs.
Step 3: Order and test the samples yourself to confirm you will be giving your customers top-quality products.
Step 4: Create an online store. If you are unsure of the suitable template to follow, you can choose a free one from the
Shopify app.
Step 5: Add your products to your online store, but do not forget to include a captivating product description, quality product images, and pricing strategy.
Step 6: Launch your private label brand. Identify where your customers are located, and use the right marketing tools to reach them.
FAQs
Is private labeling legal?
Private labeling is legal, but ensure you meet every state's regulations regarding dropshipping. Also, only sell legal goods or products.
What is the best private label drop shipping?
Several best private labels are dropshipping out there. Some popular ones are; AliExpress, Alibaba, HyperSKU, Oberlo, Printful, BigBuy, DropCommerce, GlowRoad, etc.
Is private labeling profitable?
In the beginning, private labeling may eat up your capital, but you need to be consistent to build some reasonable profit for yourself. Hence, private labeling is profitable if you keep using the right tools regularly.
Conclusion
Although private label dropshipping is quite tedious, the process is not altogether rigid, as you may think. You can negotiate price and quantity with the manufacturer. You only need to prove you are trustworthy and ready to work long-term with them. Make sure you carry out adequate research and have knowledge about the business as much as you can.
Hopefully, this article has provided enough information you need as heads up, and you will begin to implement them. One way of implementing the knowledge shared is by using the analytical tool, FindNiche, to compare suppliers' prices and identify the trending items.