How to Start an Online Store Without Inventory? Most Practical Methods for You!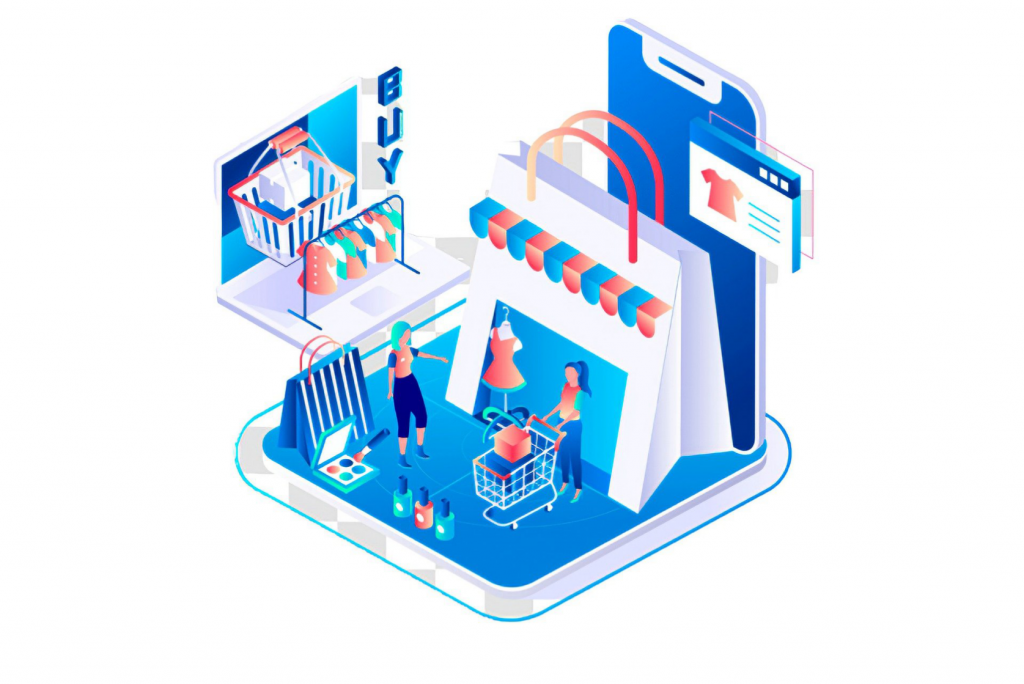 Have you been hesitant to start an online business for a long time? Or anxious to sell physical products online? You would probably be worried about the complications of maintaining the inventory or you may have the erroneous belief that you must stock and ship all of your goods.
However, it is possible to run a successful online store without any inventory at all. In reality, running a full-fledged internet store without having to worry about keeping or transporting anything physical is rather simple.
Inventory is most likely one of the main reasons why many intelligent entrepreneurial minds are suspicious of this business concept.
Running an online store is quite a difficult task while going through the traditional online technique for selling products. In particular, it is extremely complicated for small businesses. To set the foundation for your business using the traditional strategy, you will require a significant investment, refill inventory, and handle warehouses, logistics, shipping, and customer service.
Interestingly, businesses have progressed far enough from traditional methods to selling products online without having to keep stock.
The good news is that nowadays you don't need to own something to be successful at all. So, how to start an online store without inventory? You have 4 absolutely different options to choose from.
This article is a power-combo for you 'cos I got for you all that you need to start your online store.
4 Ways to Start an Online Store Without Inventory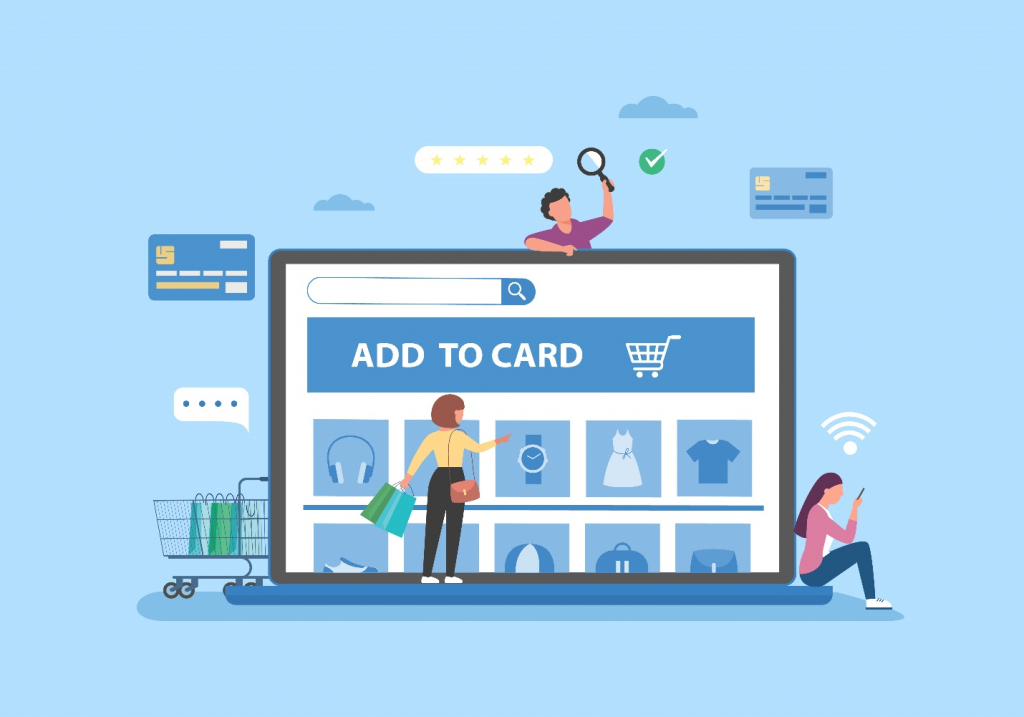 1. Engaging Print on Demand
The idea of print-on-demand (POD) has many appeals: there are no minimum order quantities, no inventory requirements, and very few upfront costs.
Essentially, it is an eCommerce model that involves eliciting custom products such as shirts, athletic apparel, hats, mugs, home decor products, and so on from a supplier.
The print-on-demand industry isn't anything to scoff at. To be effective, this technique of product sourcing must employ strong marketing strategies and be built on a high-performing infrastructure that supports it.
The very first thing that you must accomplish is to make a connection between your online store and a print-on-demand service. However, customizing your designs, downloading free patterns, or hiring someone to come up with designs for you are all options available to you. They manufacture the requested goods and bill you for them, as well as shipping costs, after which they deliver the products directly to your customers.
You get your income through the margin you add on the original price, which can be whatever amount you want to make. To put it simply, you sell something from your store, collect payment from your client, and then transmit the order straight to a print-on-demand service.
Also, Print-on-demand services reduce your overhead costs. It is the best way to go while searching for a business model that can maintain overhead costs as minimal as possible. There is no location of the office to mortgage and no utilities to pay, no warehouse to pay for to keep your goods, no product costs, no equipment to acquire or maintain, and no logistics to deal with.
However, to be successful in your print-on-demand endeavors, you must be prepared to both design the products and receive and fulfill orders. Of course, we can't forget about exporting order data as well. Beyond that, the supplier will be responsible for almost all aspects of the fulfillment process, from printing to packaging and shipping - seems to be a fantastic deal!
Most importantly, you aren't directly involved in printing or production with print-on-demand, there is no significant financial investment on your part. Furthermore, you can simply expand, test, and adjust your concepts as needed without incurring any financial risk.
2. Dropshipping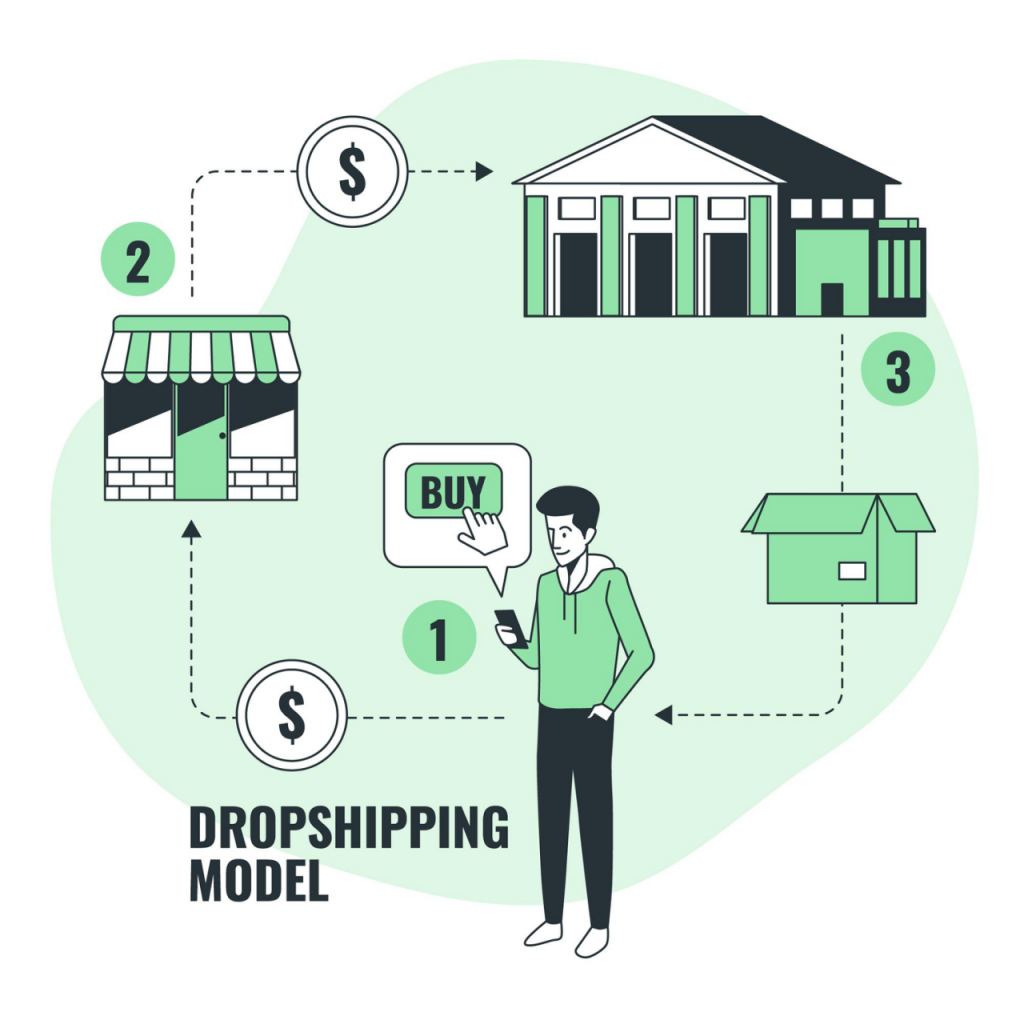 Dropshipping is a kind of order fulfillment method that works well when it comes to establishing an online store with no inventory or without spending lots of money.
You will not be required to pay for the products until you have received an order. You are not required to keep the merchandise in storage. In addition, you are not required to send them somewhere - this sounds interesting!
Statistics vary, but industry analysts estimate that dropshipping is the fulfillment model used by 33% of internet shops. Besides that, it's a tried-and-true business strategy, and if you pursue this approach, you'll be in great company. Amazingly, dropshipping is used by even large businesses like Amazon.
The most common technique for dropshipping is to locate a supplier in your region (or anywhere else in the world, however, delivery fees must be considered). Once a client orders a product on your website, the details are then sent to your supplier to take care of the rest: packaging, labeling, dispatching. The supplier delivers the products directly to the customer. Dropshipping allows you to avoid these concerns as well as the potential loss of any up-front capital commitment while running a business.
Aside from enjoying all of the benefits mentioned above, you will not be burdened with the costs of constructing or leasing commercial space, hiring personnel, and maintaining a significant payroll, or being tied to a physical place during normal business hours.
Equally important, creating your website and developing your brand, as well as selecting and promoting the products you wish to sell are all responsibilities of the dropshipping business model. Your company is only responsible for shipping expenses and determining prices that generate a healthy profit margin for its customers.
Of course, some things should be given higher priority than others in terms of importance.
You should choose a niche market with lots of potentials. When selecting a supplier, you should exercise caution. You should decide on your pricing policy.
However, managing all of these tasks becomes a lot easier when you aren't concerned with things like paying warehouse rent, obtaining funds to purchase items, and coordinating delivery.
As a result of this, it is evident that the dropshipping business model is unquestionably the most successful of all online business methods that do not require any inventory. If you have a well-run Dropshipping store, no one will be able to prevent you from making substantial profits.
Moreover, locating the best dropshipping products to sell in your store can be so frustrating.
Don't be scared – I've got you covered!
With a simple-to-use tool, you will have at your fingertips the best dropshipping products to sell in your online store.
How to Conduct Research on Dropshipping Products – FindNiche
Gone are the days of using traditional methods to research dropshipping products – the result can be discouraging on the long run. You can now sit at the comfort of your house with your laptop and have access to anything including dropshipping products.
Let's figure how to actualize this.
Register with your valid email and password.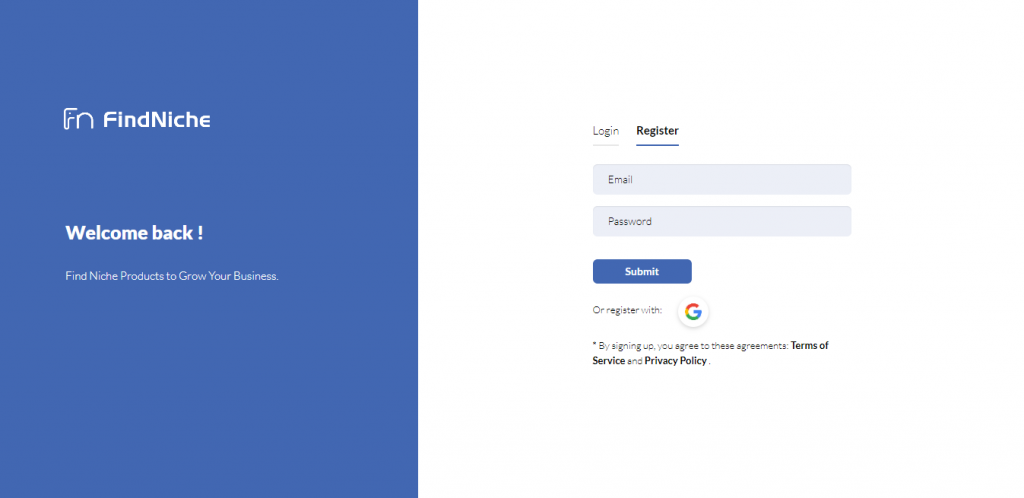 2. Select AliExpress or Shopify
For Shopify, you've got something like this.
This page presents different filter combinations and custom filters to help you discover specific products based on your choice.
Low Competition level: Look for products with Order Last 30 Days >200 and total review < 100, since these are more likely to have high demand, low competition, and low operating expenses.
View potential products: Filter products with a Star Rating of 3.7 and an Order Last 30 Days >200, which frequently have a lot of activity but poor quality.
High ROIC: Look for products with a price of more than $20 and an order date of more than $200, since these are more likely to have greater units per transaction (UPT) and a higher return on investment (ROI).
New Hot-Selling: Filter products with a 7-Day Order Growth of >100%, a total order of >1000, and release date within 3 months, which have often been tested and sold well.
Trending Niche: Filter products with order 7 days' growth >100%, order last 7 days between 20 to 200, and release date in 3 Months, which frequently have a high growth rate but modest sales.
3. Have a Quick Look at the Product's Performance
Click on the product of your choice. Then Scroll down the page to examine the quick view display.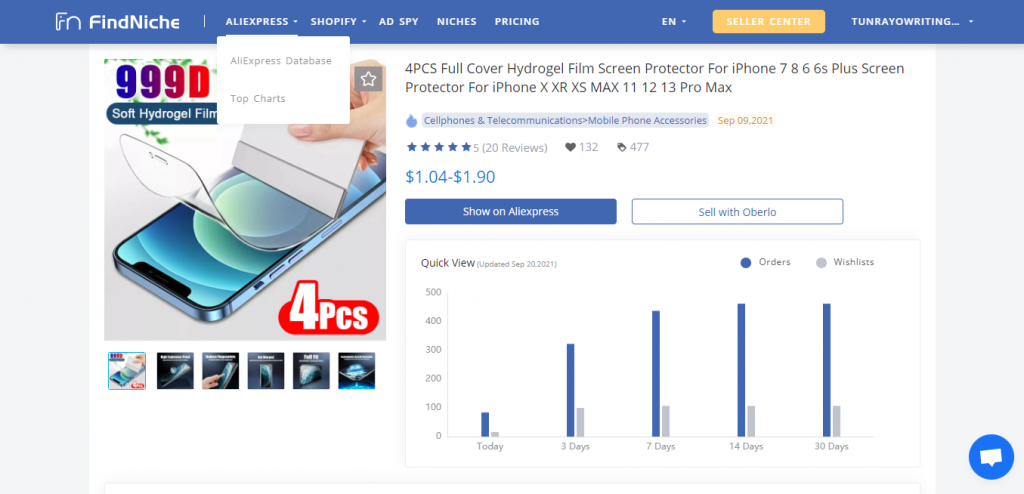 Besides that, you have access to a chart that displays the product's performance

Also, figure out the percentage increase in the product's sales in 3, 7, and 14 days.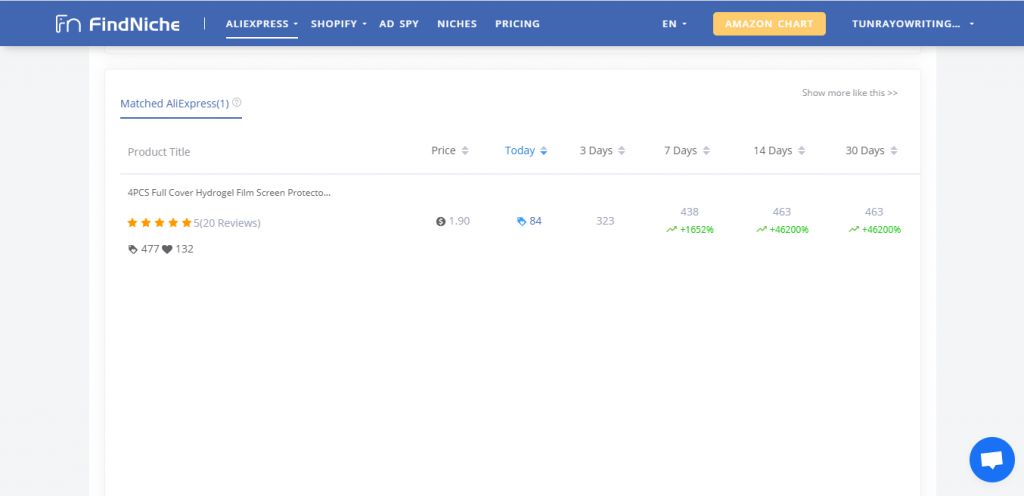 Start rolling in your dream capital into your online business.
3. Building an Affiliate Store
This is one of the most widely used strategies for launching an online store. This procedure is more well-known since it is straightforward and has a minimal risk of failure. Affiliate stores have proven to be a profitable business model.
Due to its simplicity, this approach of selling things without retaining inventory is becoming increasingly popular.
Affiliate marketing is a commission-based incentive program in which you promote other entrepreneurs' products in exchange for a premium if the clients you've reached are willing to purchase these items. It's so straightforward that you can complete it entirely from the comfort of your own home.
Furthermore, it has been estimated that more than 81% of brands and 84% of publishers consider making use of affiliate marketing's effectiveness. Besides, many well-known, large-scale businesses have their affiliate-networks. However, you can sign up for some solid affiliate marketing networks in your selected niche to start building an affiliate business. You can participate in a variety of programs that allow you to promote their items across a variety of platforms.
Furthermore, you can, for instance, join the affiliate programs of Amazon, Etsy, eBay, and Best Buy simultaneously. After concluding the sign-up process, you will receive specific affiliate links for each product displayed in their stores. Choose which ones you wish to sell and place them on your website, blog, social media, or email list with respective affiliate links. However, you should thoroughly review the regulations before enrolling in any program because some of them limit the use of email marketing.
Through some SEO and marketing, clients will be able to find your listings. Whenever users click on the buy now buttons, they will be taken to the various affiliate sites where they can finish their purchase. Your affiliate commissions will be earned on every sale that you refer to their websites.
The sole drawback of this strategy is that it has a limited income margin. Affiliate commissions are extremely low in comparison to other forms of online platforms. However, it is not suited for earning a living but as a source of side income.
4. Launching Multi-Level Marketing Platform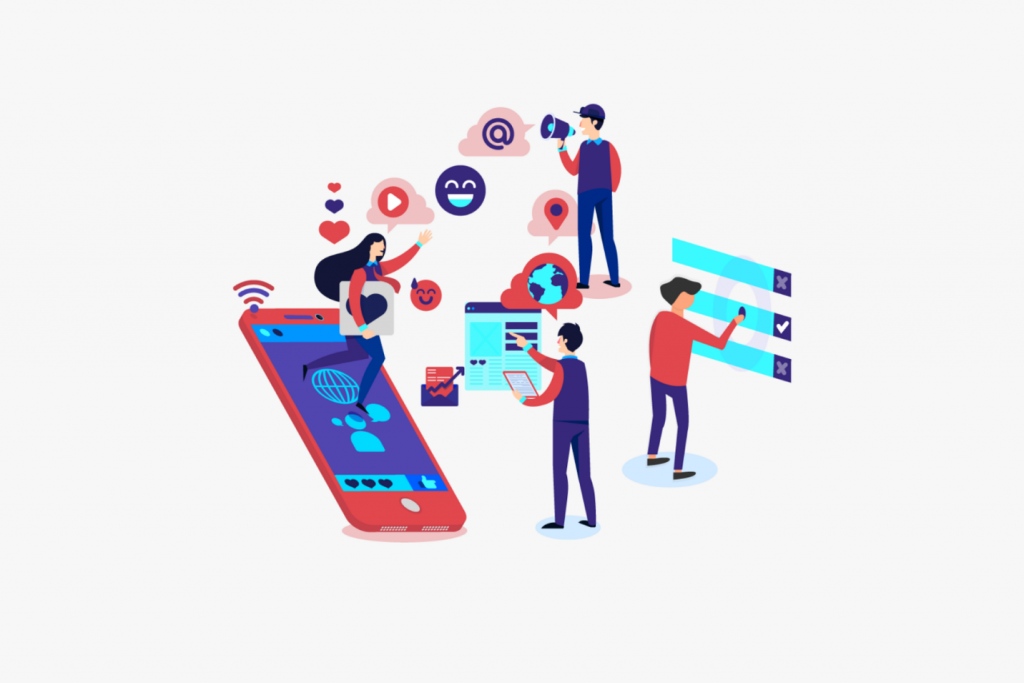 Multi-Level marketing service also known as MLMs is a confrontational marketing scheme. This service is for the purchase of goods and/or services in which the MLM company's revenue is derived from non-salaried personnel (also known as "sales representatives," "distributors," "consultants," "promoters," "independent business owners," and so on) supplying the company's products/services, while the sales associate's earnings are derived from the company's goods and services which are sold by the sales representatives themselves.
Companies utilize multi-level marketing as a distribution technique to get their product to customers. They use sales associates to distribute and sell their items instead of directly offering them to consumers online or in brick-and-mortar locations. Sales representatives usually operate from home and purchase items to sell to in-person or online customers. Instead of being considered workers, each sales associate owns their business.
Likewise, it is a source of significant revenue that does not need the investment of inventory. Also, it's an ideal approach to start an eCommerce business without inventory, depending on how you get individuals to collaborate with you for selling in their circles.
You can create a website online to sell without stock and establish relationships with MLMs (Multi-Level Marketing services) to whom you can refer your consumers. Most MLMs will provide you with a website to which you may direct your consumers. You might also consider bringing new clients to your business. Meanwhile, if your multilevel marketing company sells products that are one-of-a-kind and exclusive, you can take advantage of the scenario to discover new customers to sell your products to. All you have to do is concentrate on driving quality traffic to your website through the use of effective SEO tactics.
The majority of MLMS have common storage facilities or collection centers where they store their inventory. You will be able to pick up the orders and distribute them from there. Conversely, you can direct orders to the MLM and have the products transported directly to your clients. Again, in the MLM business concept, the more you sell, the more money you make. The margins are not large, but they are sufficient to allow a small eCommerce business to operate without the need to maintain an inventory.
You are not required to do anything other than reap the benefits of having someone purchase your product.
The majority of people will be required to pay an initial fee to join an MLM, and they may also be required to pay training charges after that.
Final Words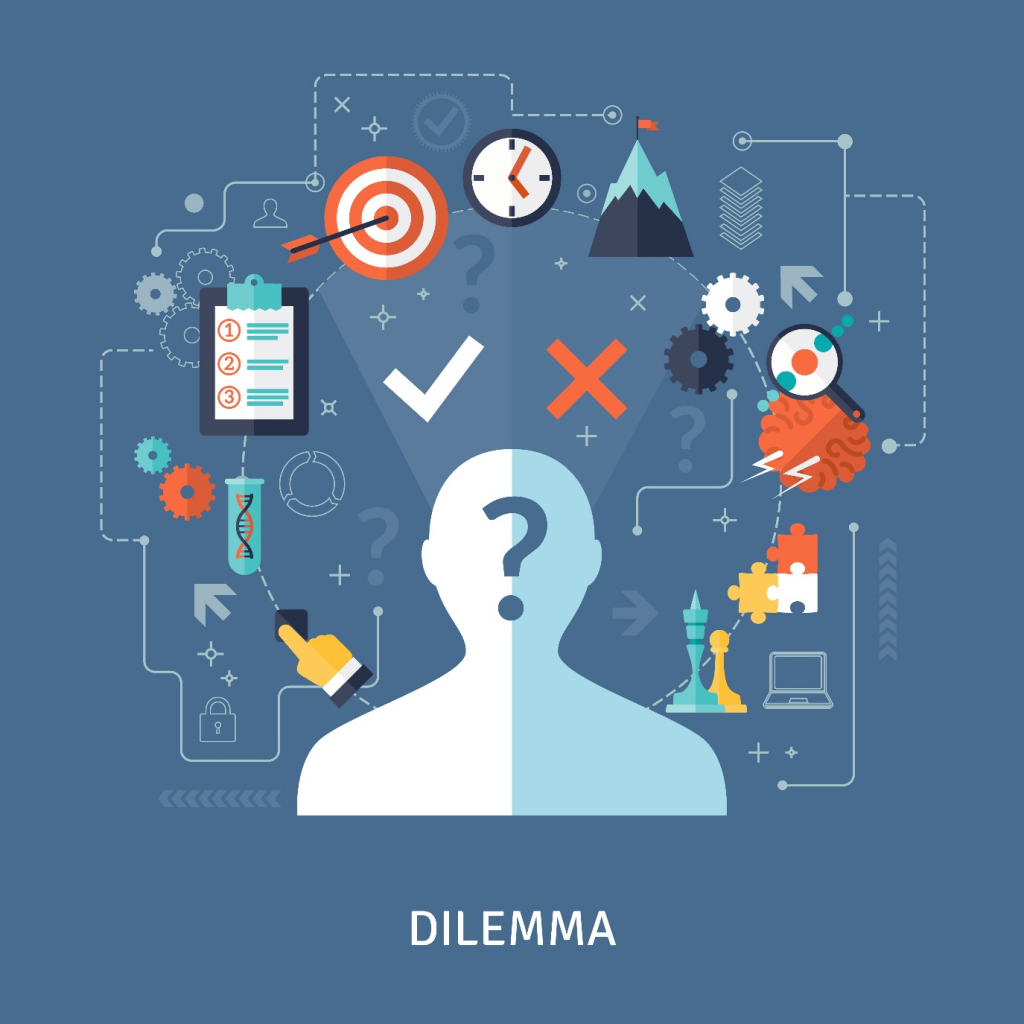 Having your online store distinguishes you from the competition. It allows you complete control over how the store appears and how customers interact with it.
However, it is far easier to start up an online store than it is to set up a physical store. It is not difficult to open an internet store, but you must first conduct research about the requirements for doing so - pricing strategy, and selecting the most popular niche to sell with high potential.
If you're still contemplating whether or not to start an online store, I implore you to take a step so you can build something great out of nothing.
Setting up an internet store, on the other hand, is a simple task. It should not be the one preventing you from moving forward. Your online store may be up and operating in only a few clicks. The four highlighted strategies above are the best methods to take to launch an online store without inventory.
However, regardless of which choice you choose, your ultimate goal should be to establish your own online store. Get to work and begin earning money online.
There's no need to hold your breath. Take the initiative right now to tap into this rapidly expanding sector.
Blogs
Related blogs
---
FindNiche - Best Dropshipping Niche Finder