How to Prepare Your Business for Holiday Shopping Season?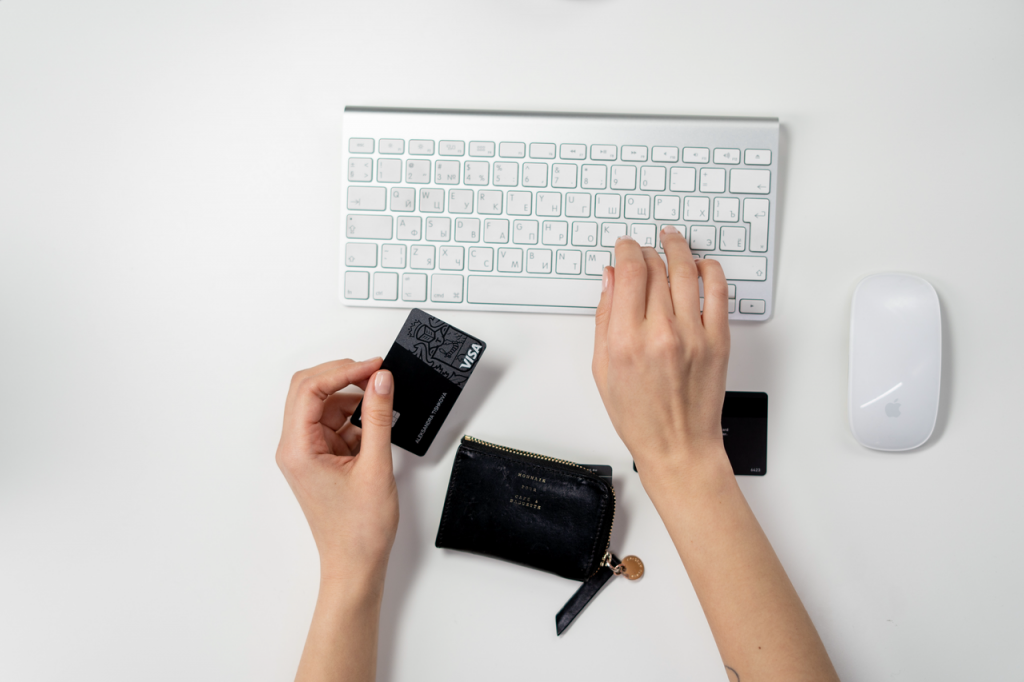 Black Friday Cyber Monday (BFCM) is one of the biggest shopping feasts worldwide. According to data from Adobe Analytics, consumers spent $9 billion online during Black Friday last year, up 21.6% from 2019, which hit a new record, as the COVID-19 pandemic pushed more shoppers to stay home and shop online, avoiding crowded stores and waiting in queues at malls.
According to the latest online shopping forecast for the 2021 holiday season (Nov. 1 - Dec. 31) released by Adobe, online holiday sales in the U.S. will hit $207 billion during the holiday season, representing a 10 percent increase from 2020. Also, global online spending is expected to hit $910 billion this season, which will set a new milestone for e-commerce.
As we mentioned above, there is still a strong demand for online business due to the ongoing pandemic, which presents significant opportunities for retailers and e-commerce business owners. Undoubtedly, the holiday shopping season will still be the busiest time of the year for them.
Challenges coexist with Opportunities. Not all participants will have a hearty meal in this shopping feast. Only eCommerce retailers who are well-prepared for holiday-season shopping will strengthen sales and win the market.
Early preparation is the core factor of the competition. How to prepare your business for the holiday shopping season (such as BFCM)? Here are some killing tips.
#1: Identify market opportunities
Good products will always be the voice of your brand.
To set yourself up for success amidst fierce shopping season competition, you have to invest time in the whole process of product research, especially for dropshippers who want to win out in the shopping season.
There are some criteria for product selection suggestions, such as high-quality, small size, well-packages, etc., which we have listed in our previous articles. However, you might need to do one thing differently, seasonal products such as Christmas accessories are worth considering during the holiday shopping season.
How to find potential winning products?

a. Searching on Google trends
An excellent way to view current trends is to visit Google Trends and type some keywords for products. Then you will find the popularity of these keywords by geographic, time period, categories and devices. Meanwhile, Google trends displays some related and rising queries suggestions. Deep in searching, and you'll find some fantastic product ideas. Especially for product research in the shopping season, remember to check for seasonal trends by looking at Google trends for your product and niche keywords first.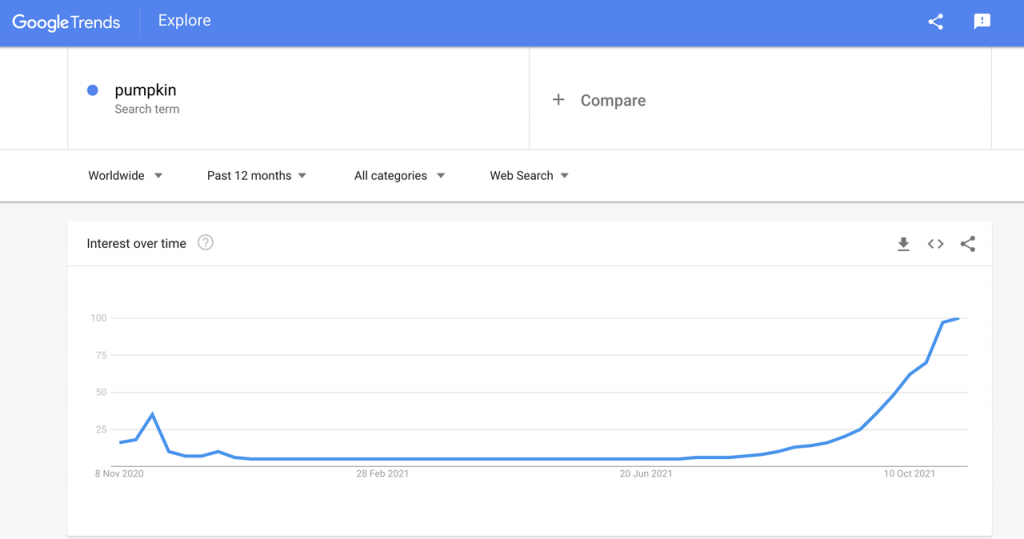 b. Use product research tools
Product research tools like FindNiche, Alishark, and Ecomhunt could come in handy in such a tight season and will definitely save you a lot of work. They have collected all necessary metrics of products you might need for further analysis. For example, FindNiche provides many accurate and concise filter criteria (more than 400+) of AliExpress and Shopify products. Users can customize the filter based on their preference to narrow the product results down and quickly find and analyze the potential winning products in bulk.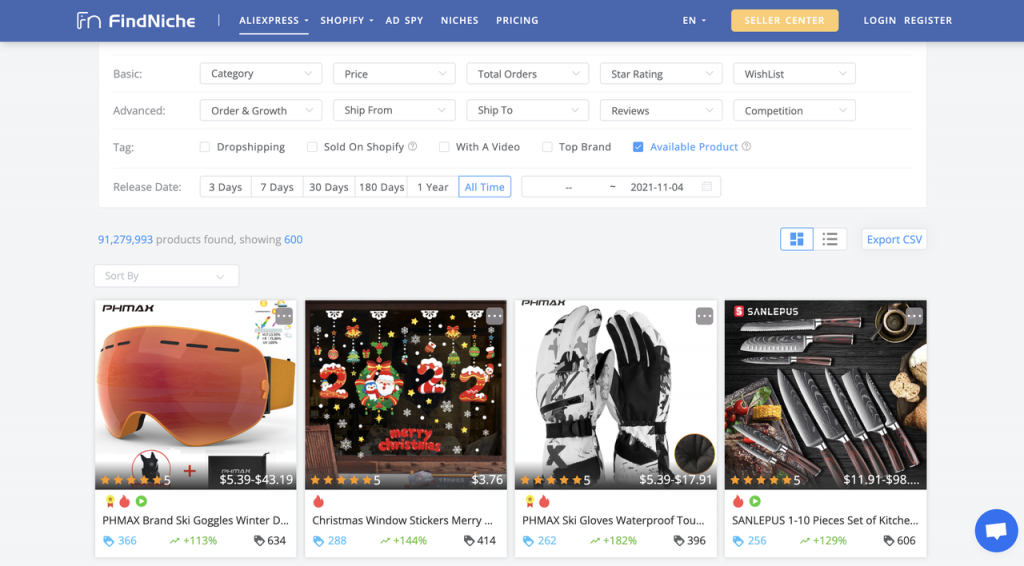 b. Checking Amazon Best Sellers
For standalone eCommerce site owners and dropshippers, checking Amazon's trending is essential as Amazon is the largest online retailer. What's trending on Amazon means what's trending worldwide right now. When surfing on Amazon, I guess you will generate some brilliant product ideas. Check Amazon BSR.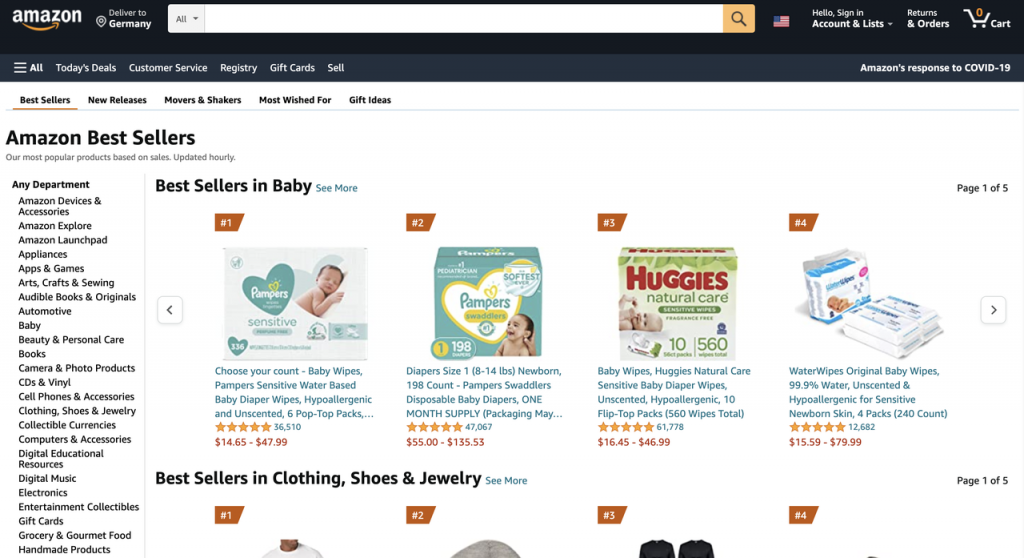 d. Taking pandemic product trends into consideration
According to BlackFriday.com, 84% of shoppers admitted that COVID-19 would impact at least one facet of their shopping behavior. So it's wise to consider products that have seen an uptick in demand since the pandemic. One of Shopify's surveys found that 38% of Shopify merchants introduced new products to market last BFCM.
Nevertheless, for individuals and small-scaled eCommerce businesses, it's suggested to avoid products that have gone viral before, such as masks, leg stretch belts, massage guns, Bluetooth earphones, and phone cases. Although there is strong demand in the market, the competition is intense, and only some giants can achieve final success. If you insist on diving into these niche markets, all you have to do is find the shortcomings of these products then upgrade them based on customers' pain points during the pandemic.
#2: eCommerce website security matters

Most often, online retail relies on easy-build software and build-in plugins and has colossal sensitive data of customers, which are very attractive to cybercriminals.
Statista reports that as of the 1st quarter of 2021, 7.6% of global phishing attacks were targeted at the eCommerce/retail sector. Cybersecurity issues become more apparent when using automated programs to perform eCommerce activities such as product listings, customer marketing emails, inventory management, gift card promotion, and order fulfillment.
Common security threats for eCommerce websites
a. Phishing
Phishing is the commonest cybersecurity threat for eCommerce businesses in general. In this case, hackers will reach out to your customers by email, pretending to be your legitimate third-party affiliates and inducing your customers to disclose their sensitive information.
Often, it starts with a "lookalike domain", plausible enough to trick consumers. They are not easily identified, and many of them will appear as secure HTTPS sites and hide any giveaway text. Fake domains will appear close enough to your domain and avoid raising the suspicions of customers. Check Point reports that at the end of 2019, the use of retail phishing URLs had jumped to 275% from November 2018.
b.Denial of Inventory

Denial of Inventory, also called Inventory Hoarding, refers to making products or services out of stock by adding them to shopping carts but never proceeding to checkout. Often, eCommerce businesses are at greater risk of denial of inventory attacks, especially during the holiday shopping season. These malicious bots place products in shopping carts so that other actual customers cannot access them, thereby automatically launching malicious attacks on retailers' inventory.
c.Gift Card Cracking

If you want to offer flexibility without giving actual cash, a gift card is a good choice for eCommerce participants. But there is a group of people hiding in the shadow eyeing and looking for an opportunity to commit some criminal activities. Gift Card Cracking is a brute force attack where cybercriminals enumerate digital gift card numbers to figure out valid combinations. Once the stolen gift card code combination is deciphered, it will be resold on the dark web or used to make some purchases.
Consumers and online businesses enjoy the benefits of e-gift cards in general, but the growing threat of bot attacks on e-gift cards, especially during the holiday season, casts a shadow over this lucrative payment channel. E-gift card theft will ruin the trust of customers and cause unnecessary losses to businesses.
d.Credential Stuffing

Credential Stuffing attacks often target your online store's admin panel and staff's accounts, and cybercriminals will try different combinations to crack the passwords. Once they succeed, they might change online store pricing or change the inventory of best-selling products, resulting in losses in sales and revenue.
How to mitigate cyber threats for eCommerce business?
We have seen the rise in popularity of this kind of attack on eCommerce businesses. There are many ways to mitigate cyber threats, but CAPTCHA deployment is one of the most effective and easy-to-apply approaches to defend against eCommerce bot attacks.
The purpose of a CAPTCHA is to differentiate a real human user from a malicious computer program used by spammers and other hackers. It protects your website against bot threats such as web scraping, ticket scalping, account takeover, and gift card cracking.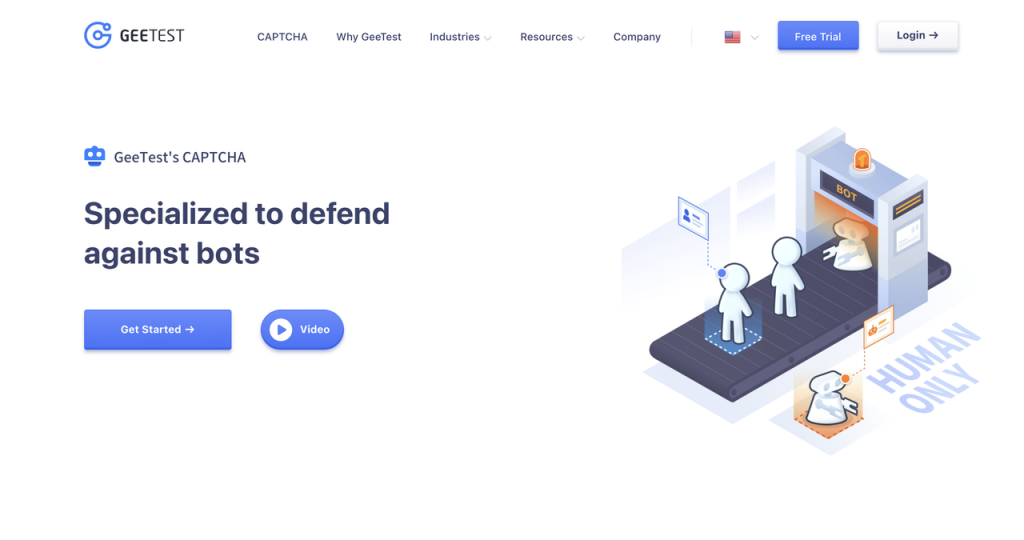 Traditional CAPTCHA identifies bots from legitimate users with cognitive challenges. However, with the development of machine learning, traditional CAPTCHA has become more challenging and causes higher user friction and conversion rates decline.
For eCommerce businesses, security matters, customers retention, and conversation rate are essential as well.
Luckily, GeeTest CAPTCHA well-balanced security and user experience. GeeTest developed AI-powered Slide Puzzle CAPTCHA in 2012, instead of visual recognition challenge, GeeTest asks visitors to play a puzzle game. While visitors interact with the captcha, GeeTest collects data for its AI-powered risk engine to identify malicious features.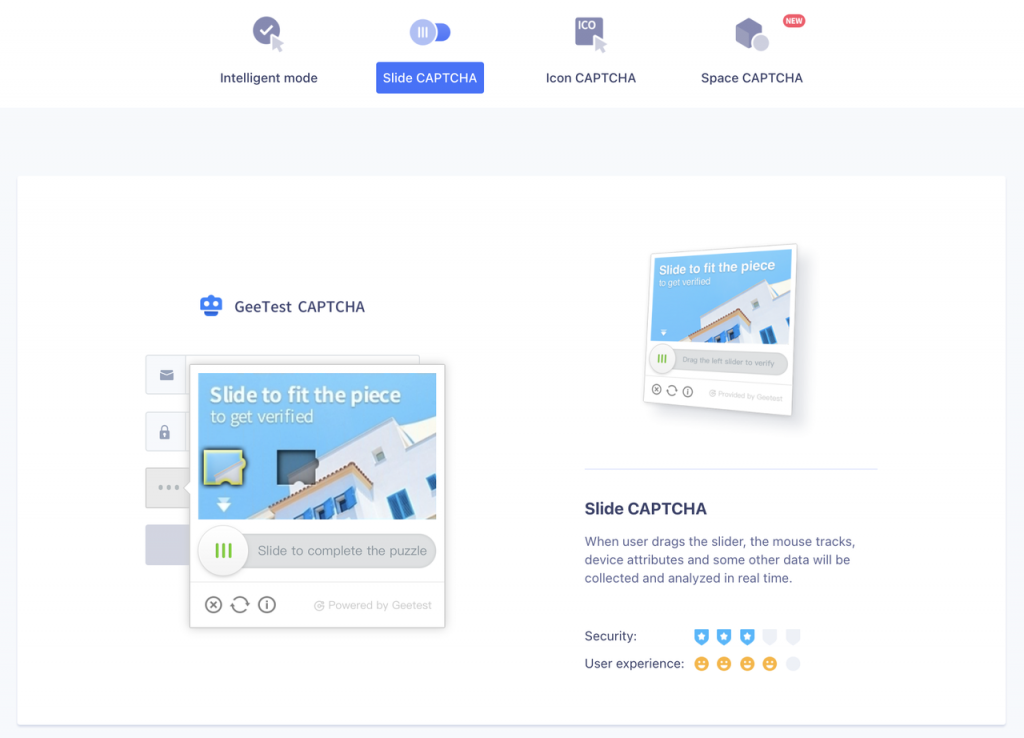 GeeTest understands eCommerce's business needs for Bot Defense.GeeTest CAPTCHA solution by now has helped many eCommerce platforms. According to their statistics, they've achieved 57.3% bots caught, up to 93.6% users verified seamlessly, and a 54.9% reduction on chargeback costs.
Also, GeeTest provides a free WordPress CAPTCHA plugin, which is designed to protect your eCommerce WordPress websites from spam attacking and bot threats with high security. Besides, multiple GeeTest CAPTCHA types are available for your websites, such as jigsaw puzzle CAPTCHA, icon CAPTCHA, space CAPTCHA, and many more. You can find all of them on demo page.
GeeTest CAPTCHA can be used for login, register, comment, checkout page, and many more places were required to tell humans and robots apart. To prevent your eCommerce website from bot threat during the holiday shopping season, GeeTest CAPTCHA is a good choice, and you can start with a 30-days free trial.
#3: Set Promotional plans

As promotional messages flood everyone's inbox during BFCM, finding ways to make your products stand out is essential.
Using social proof
As Halo effect shows, typically, we often make decisions based on our overall impression of someone. Therefore, consumers' purchasing decisions are often easily affected by others, which proves the importance of social proof. Spreading curated user-generated content, customers' testimonials, expert mentions, and influencer recommendations on multiple social platforms are effective social proof to marketing your brand.
Offering product bundle
Product bundling is a promotion strategy which is offering two or more products or services for sale as one combined product or service package, usually sold at a discount. In most cases, bundles are an opportunity to increase the average order value because customers usually buy goods along with their peripherals, such as phone and phone cases, Christmas trees, and the tree's decorations, often also together with Christmas cards. When the initial offer is seen, and the discount is offered, bundling helps nudge customers to add more to their cart and get what they want at a discount.
Preparing gift cards
One of the worst things that could happen during the shopping season is selling out faster than you expect and failing to meet your customers' demands.
Gift cards often come in handy as a good solution at these times, as they capture sales that would otherwise be lost due to sold-out items while giving sellers the time to restock before being redeemed after the holiday season.
Although gift cards are a great solution during the holiday sales period, merchants also have to pay some attention to the Gift Card Cracking attacks mentioned above.
Final thoughts

As the holiday shopping season is approaching, there is a lot on the plate to skyrocket your sales. Product research, market analysis, pandemic product trends, marketing campaigns, and promotional tips, but I have to address that merchants be better paying more attention to the security issues such as online fraud of your websites or apps. Once cybercriminals threaten and attack your websites or apps, all the grades you achieved in this shopping season will go all into pieces.