8 Best Print on Demand Companies for Shopify Owners
In our previous articles, we have shown multiple choices to make money on Shopify, one of which is selling print-on-demand(POD) products for your Shopify business. What is print-on-demand? Simply put, it's a business model in which you cooperate with suppliers to customize white-label products such as t-shirts or handbags with your own designs to sell them on a per-order basis under your own brand. From hats, socks to backpacks, print on demand enables you to put your own original ideas to the products then launch to your store and sell them online.
In today's article, we will recommend the 8 best print-on-demand companies for Shopify sellers, as well as 4 print-on-demand Shopify competitors.
8 print-on-demand companies
#1 Printify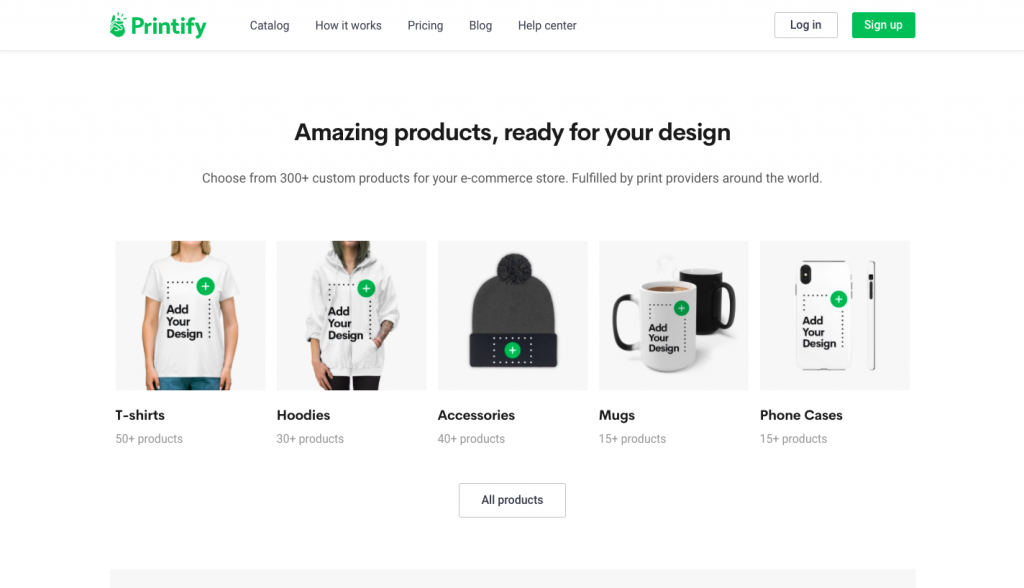 Printify is a network of suppliers, which means it sources and prints products from global partners. This also means that the product, shipping costs, location, packaging, and production time will depend on the printing provider you choose.
Also, it integrates with a wide range of e-commerce platforms such as Shopify, Etsy, Woocommerce, Wix, and so on, so whichever platforms you're going to sell, you can make it. And the remarkable thing about Printify is that it gives you access to a huge network of printing partners distributed all over the world. This not only means a wide range of products to choose from but also allows you to select printers according to the country/region where you want to sell, for faster and more cost-effective shipping.
#2 Printful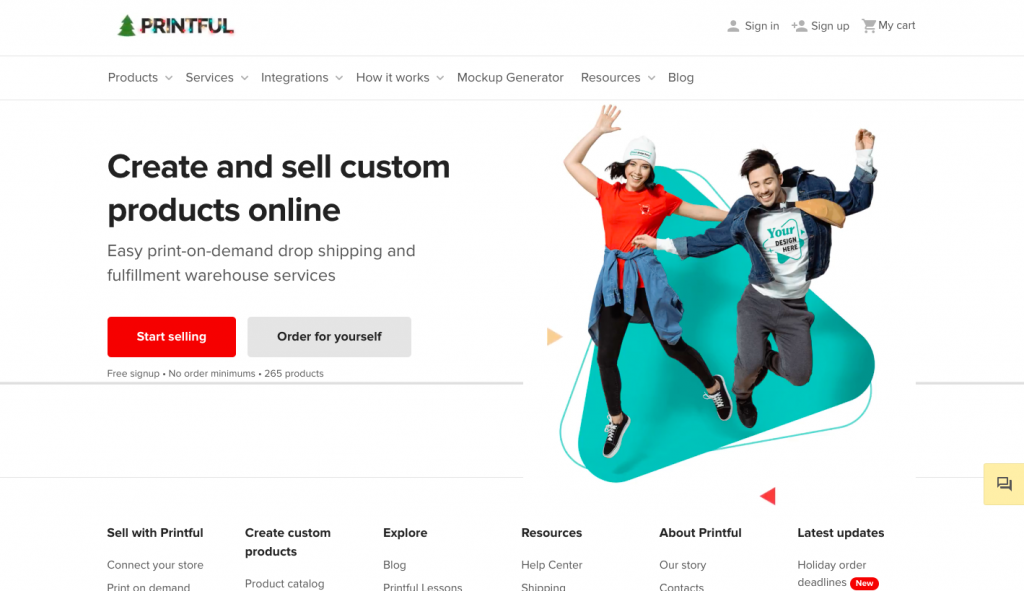 As one of the most popular print-on-demand companies, Printful offers a wide range of custom products & features to help you get your business off the ground. Whether you want to sell clothing, mugs, phone cases, etc., you can find all of these products in Printiful's catalog. Depending on the product, Printful can provide direct garments, embroidery, cutting and sewing, and sublimation printing. You can also add tear-off labels to the product, and add inserts and stickers to the packaging, but you have to pay more to get a more branded customer experience.
Both beginners and experienced entrepreneurs who want a flexible, well-rounded solution to start on that can scale with it.
#3 Custom Cat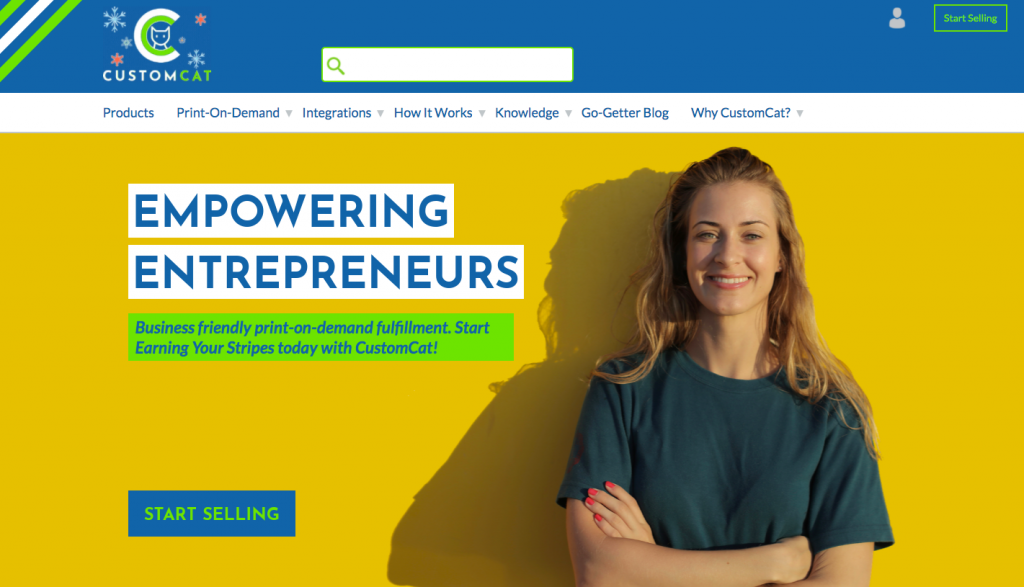 CustomCat, another large-scale print-on-demand company, currently recommends "custom face masks" and "holiday ornaments" on their homepage.
After connecting your Shopify stores with CustomCat, you can then upload designs from any computer & within any integration to create products in their universal design library. Your favorite apparel, accessories, drinkware, or housewares can all be applied to your designs, and then you can customize your listing title, tags, categories, sale price, and more. Next, they will send these new unique products directly to your warehouse or directly to your customers.
#4 Lulu Xpress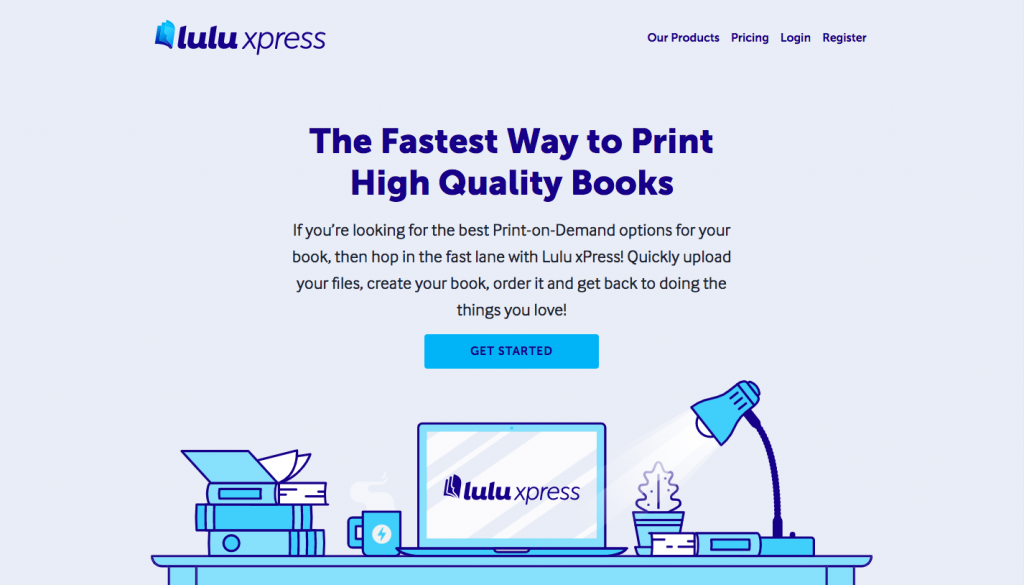 Lulu Xpress specializes in printing on paper, so its product line includes greeting cards, magazines, diaries, calendars, workbooks, and similar items. You can control the cutting size, paper type, color, print quality, surface treatment, and binding type.
Lulu also has its own market, where you can sell books through popular bookstores. This application is ideal for creatives, illustrators, writers, animators, photographers, and teachers who want to profit from their talents.
#5 JetPrint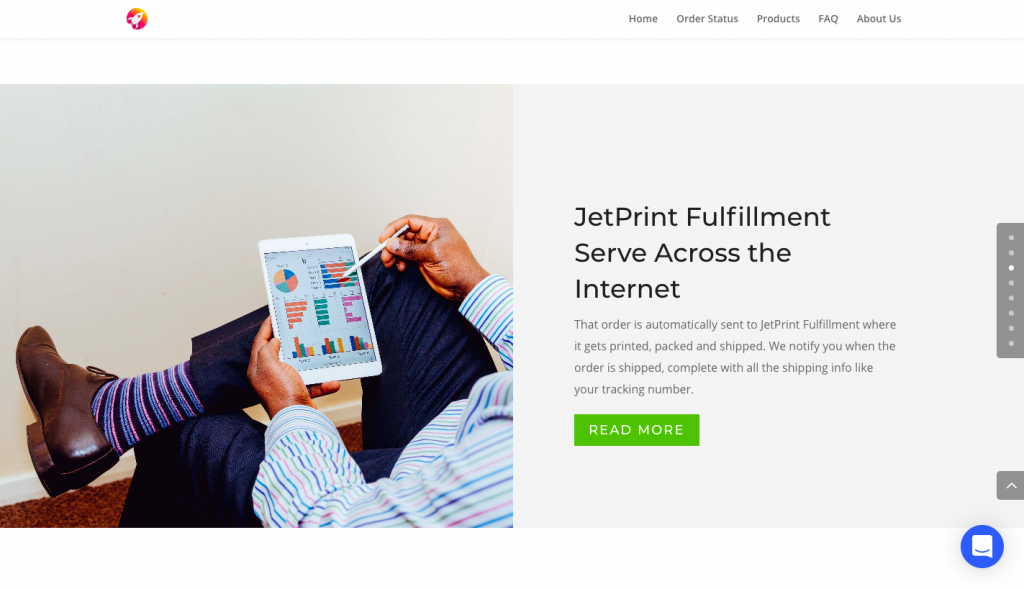 From watches and straps to shirts and canvas shoes, JetPrint has a lot of products to choose from. They're one of the highest-rated in this niche and they offer free trackable shipping to boot!
#6 Teelaunch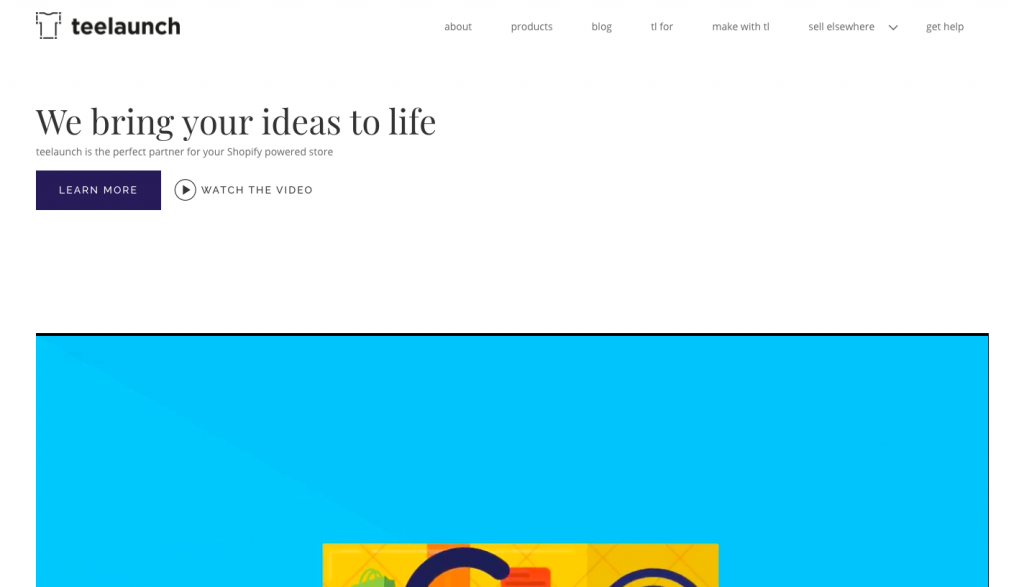 Teelaunch is known for its quick shipping. If the order is shipped to Canada, the UK, and the US, it usually takes 3-6 business days. The transportation cost depends on the destination and product, but Teelaunch makes it easy for you to determine the price by providing detailed cost and transportation time details.
With Teelaunch, you can order a great line of personalized products, including unique items such as Bluetooth speakers and phone chargers, but you have to take care of the quality of the products.
#7 Gooten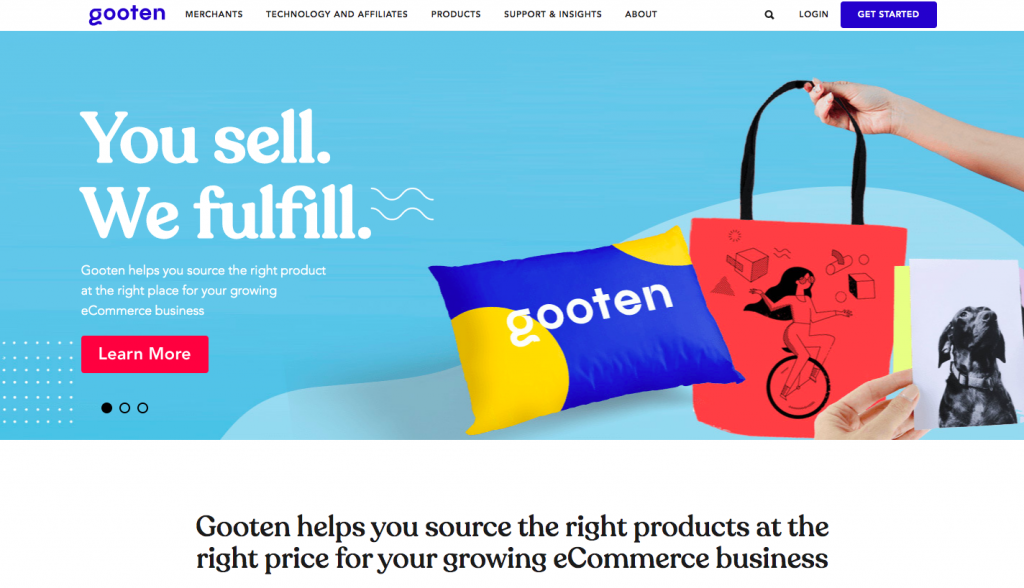 Gooten claims to be the all-in-one POD fulfillment solution. Complimented by their catalog of over 100 products, Gooten offers an ideal POD dropshipping service, especially for niche e-commerce stores.
In addition to saving all costs of inventory, printing, and delivery, Gooten also provides an excellent dashboard to track orders and an automated system to speed up delivery. Not only can you upload designs for printing, but you can also upload existing products from the e-commerce store.
#8 Kim Custom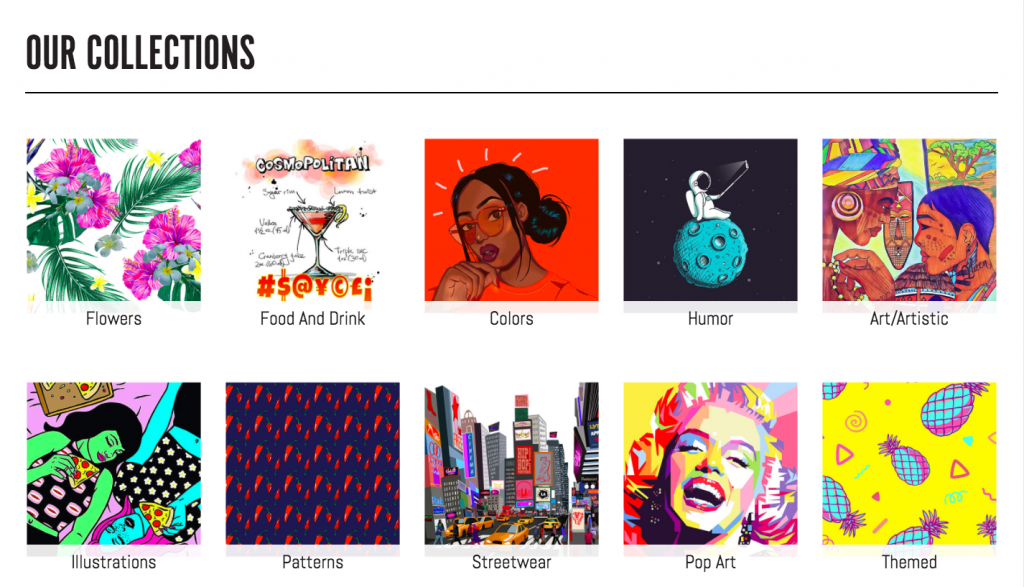 Kin Custom is a new variety of Shopify print-on-demand applications. It is completely free, you only need to pay for the products sold. The company's value proposition is free shipping, and there is no minimum order requirement to get free shipping.
Kin Custom is most suitable for entrepreneurs with new ideas. You can work with company representatives and ask them to include other items not currently in their inventory.
In addition to the above-mentioned relatively large print-on-demand companies and intermediaries, there are actually some that you can find on some supplier platforms, such as AliExpress.
Here, I used an AliExpress niche analysis tool FindNiche to query these customized products, I entered the keyword "custom" "print", and then I got a long list of product results that support print-on-demand products.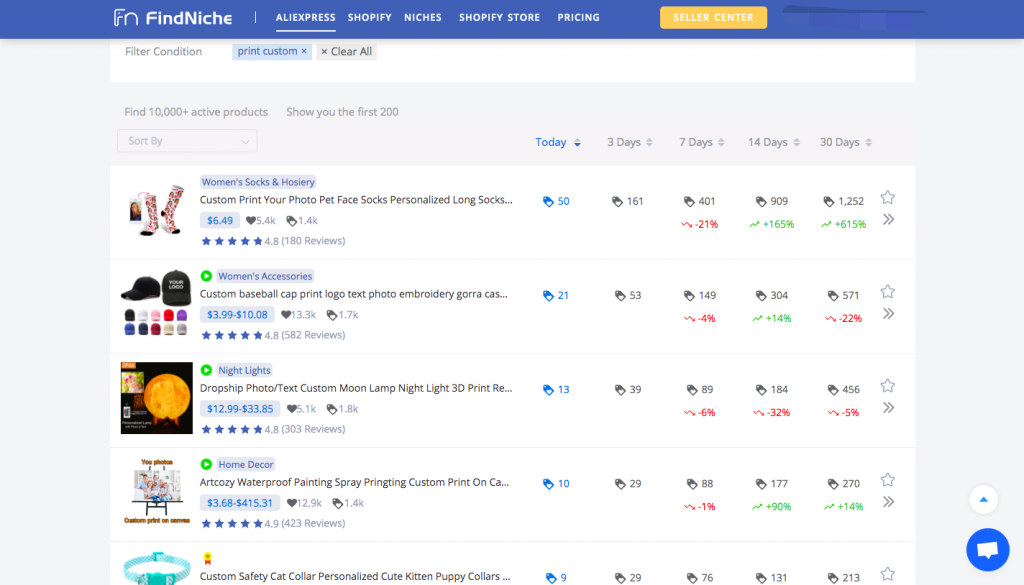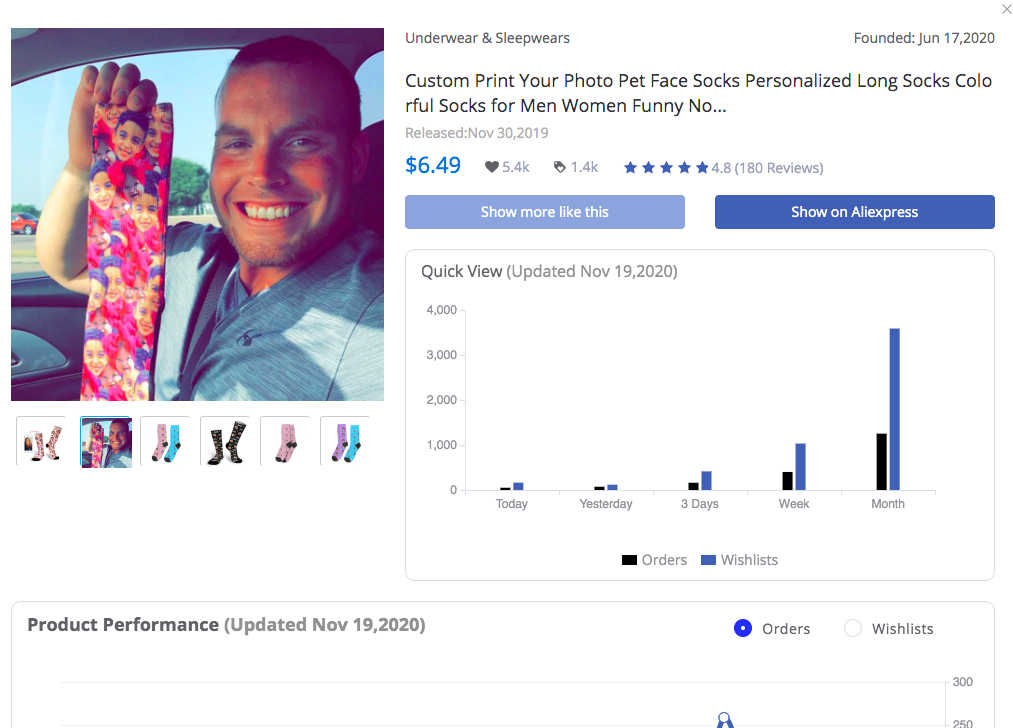 Check out this one, this is a pair of long socks that support custom print. You can use your pet or family image or some funny avatar as the pattern of the socks. Very interesting andpersonal. As a Shopify store owner, you can customize this pair of socks according to the popular online pictures you find or your own design, or you can make socks according to the needs of customers. Of course, you don't make them yourself, they are made by AliExpress suppliers to make and send to your customers directly if you are doing dropshipping on Shopify.
There are more print-on-demand dropshipping niches you can find on FindNiche, such as mugs, pets collar, pillows, night lights, and so one.
4 awesome print-on-demand Shopify store examples
As I mentioned above, there are two main types of Shopify stores that sell Print-on-demand products. One is to sell custom print services and products, that is, customers send their customized styles to the owner, and the store will follow the needs of users to customize.
The second is that the shop sells a certain product that has been customized. This kind of product is usually carried out around a relatively popular IP. In fact, it can be said that it is a peripheral product of this IP.
But at the same time, some Shopify stores not only sell the products that the store has customized, but also sell customized services, in order to meet the different needs of customers.
Here I will recommend 4 awesome print-on-demand Shopify store examples (which I find on FindNiche) to give you some inspiration.
#1 i Like Maps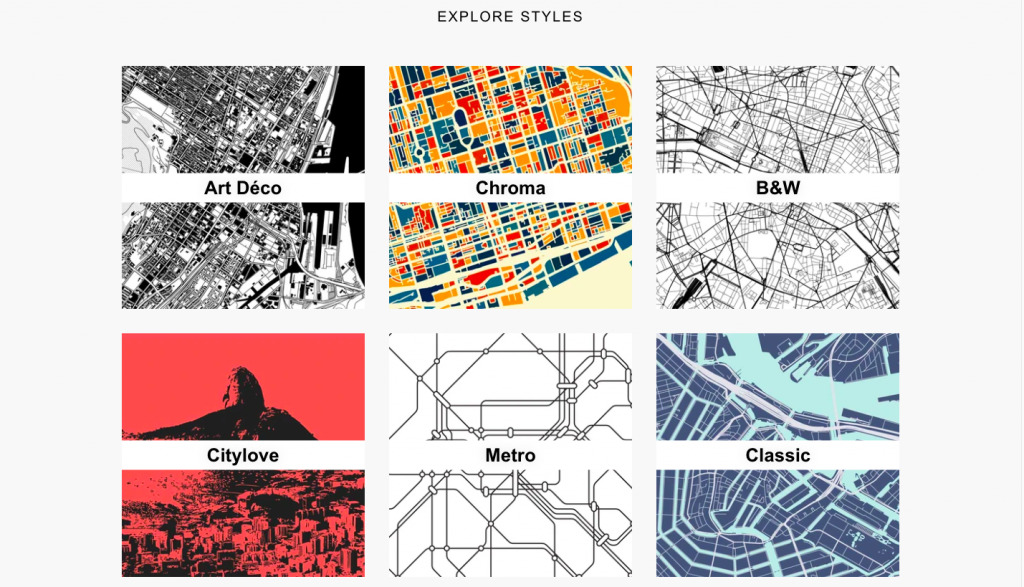 iLikeMaps is run by Olivier Gratton-Gagne, who launched the Shopify store in 2012. With the growth of the customer base and the development of new sales channels, Gagne began to engage in the Shopify store business, although he also runs Etsy. The site is custom coded along with the business infrastructure and runs on Shopify. In addition, he has a large network of retailers and can sell his products in physical stores.
#2 Grafo map
This print-on-demand Shopify store is created by Rihards Piks, who knows a lot about mapping out new ideas to realize goals using maps. I really like the words on their homepage, "you can't bring your home with you but you can make your new space feel like home", "while it's important to get a gift that is aesthetically pleasing, it also must carry a meaning", which are touching.
#3 Zen pencils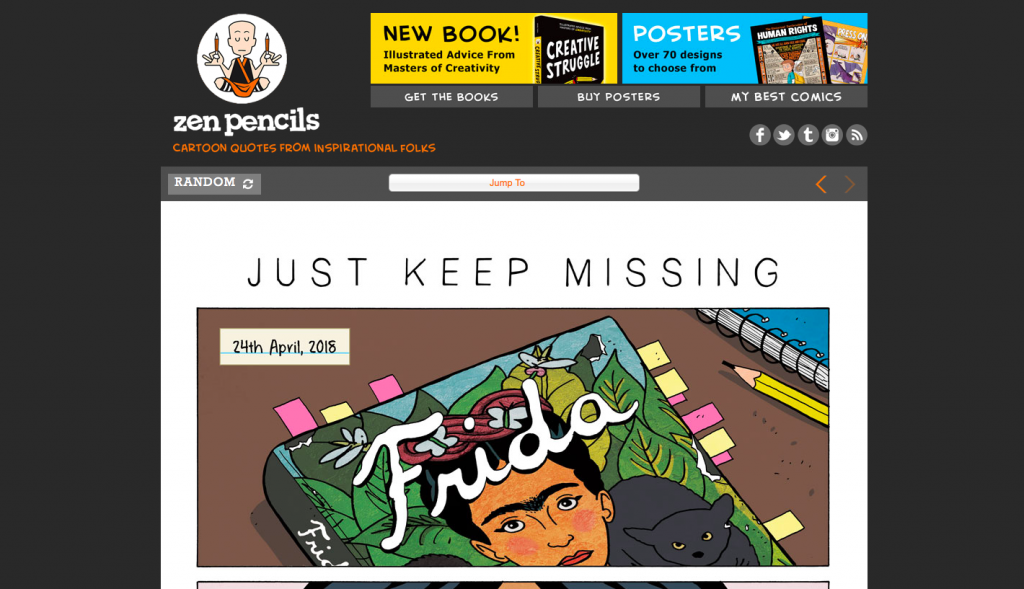 #4 KillerBeeMoto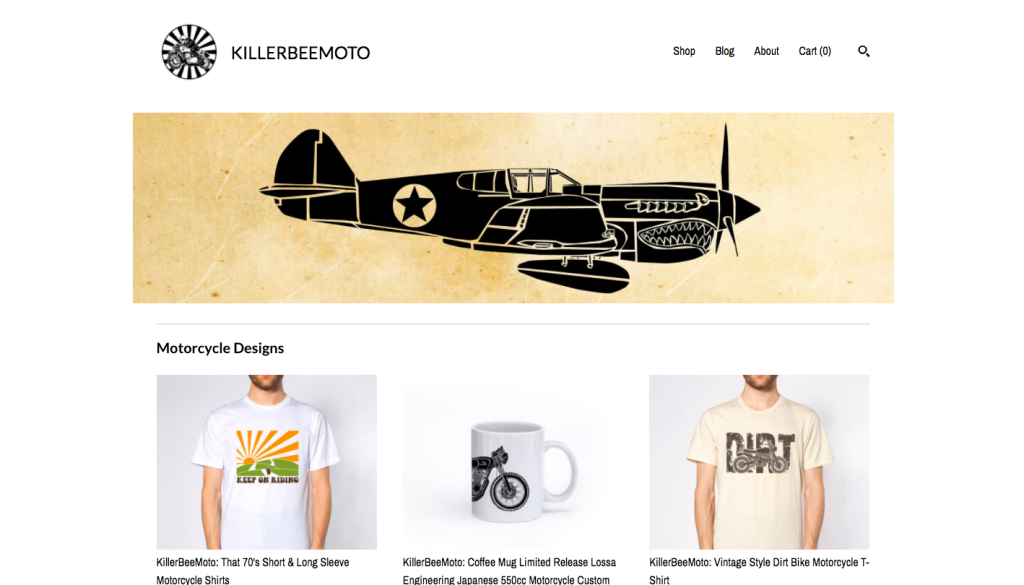 This is a well-designed print-on-demand store whose t-shirts, posters, coffee mugs and other products designs are created from original Moto themes, and they have some really cool creations, they feature vehicles like planes, motorcycles, jeeps, helicopters, and tank among others, and it also offers limited versions which are very attractive.