Any Effective Tips on Dropshipping Product Research? Check How These Brilliant Entrepreneurs Suggest!
Is product research matters a lot to dropshipping businesses? How important is it? What are the effective suggestions that can help dropshippers on product research?
To write this article, we have invited some influencers and outstanding entrepreneurs, business owners, sharing some wonderful ideas regarding dropshipping product research with us.
Product Research is Essential for Dropshipping
Almost all entrepreneurs believe that product research is critical to the success of e-commerce. What product research can do for your dropshipping business? Check how these business gurus say.
Help you locate low competition products
Ronan Hickey, the founder of MarketingConsultant.ie (a digital marketing agency), VoucherPages.ie (a leading offers platform that has used drop shipping) and Deal Pages, thinks that, for successful dropshipping, product research is the most important element to identify the right products in the right niche that can be sold at a profit due to low competition on Google. Without research, drop shippers would all choose the most popular products that are also the most competitive keywords to rank on Google for.
Help you understand the true purpose of the product
Sherry Morgan, the woman behind Petsolino company, expresses that product research is very important most especially when you are very particular with what you want to endorse and personally use. It allows you to get to know the product better as per their claims and if you dig deeper and go beyond their claims, you will get to know if they actually stand up for their claims. For example, there is a company that claims their sunscreen has a broad spectrum when they don't even know what that term even meant. What would that reflect on their product and company, as well as on their claims? With this, product research is very important for you as a consumer or endorser because it helps you get to know the products beyond what their company claims.
In addition, Nancy, the CEO of FindNiche, added that product research allows you to discover unexpected product highlights and user demands. You can take some steps to upgrade products to make up for users' complaints. If you have a Shopify store, the unique description of the product that is different from other e-commerce stores will potentially increase the conversion of users. Also, FindNiche would help you find more dropshipping niches.
Help you know & target the right audience at the beginning
Allen Kaplun, Managing Director of GreenDropShip, says that product research is a nearsighted way of approaching dropshipping. Instead, the E-Commerce merchant must make every effort to build up and understand their audience. When it comes to product research, it may serve as a good starting point to attracting a certain audience. However, even if it yields no sales you are still left with data that can move you forward to profitability.
Moreover, when conducting product research and analyzing products from multiple perspectives, accurate product data can help you reach consumers faster and save your budget.
Castillo Miguel, an SEO expert, adds that if you search using the product name you'll find many dropshipping sites will be shown organically. You might say that why don't I use paid advertising to place it before the correct audience? Yes, you can but it'll cost you more than your conversion profit. Also, you can't just put more than a reasonable price on your site for that product. Also, many will be competing for that product advertising so you'll have to spend more to get to the consumer fast. Instead, if you research that product perfectly and analyze the data perfectly then you'll be able to reach the consumers fast, gain more trust, and sell more.
Help you insight the niche market, competitors
Abby Ha, the Head of Marketing & Business Development at WellPCB, claims that when conducting product research, the first thing you should do is to confirm whether your product is a hot item or not. Product research can't be completed without concern about the product demand and market competition. Especially for the reasonably new products, it will be harder for us to get a competitive advantage. Thus, reasonable market research is very important. Next, you will also need to make sure that there are no other similar products in the market. Conducting a full investigation of product comparison is also very essential to this process. Finally, we can move on to research the product details and features such as price, shipping fee, product description, available colors, material composition and so on. We need to know our product as much as possible and a deep understanding of it will make our final decision easier.
Undoubtedly, product research is playing an important part in any e-commerce business, including dropshipping. Hammad from ZonGuru also agrees that product research is the most important step when starting a dropshipping business. Without it, you aren't going anywhere in your dropshipping journey—unless, of course, you get very lucky. By conducting product research, you'll have a better understanding of the niche market you're looking to dive into, the industry competition, the core competitiveness, and the audience.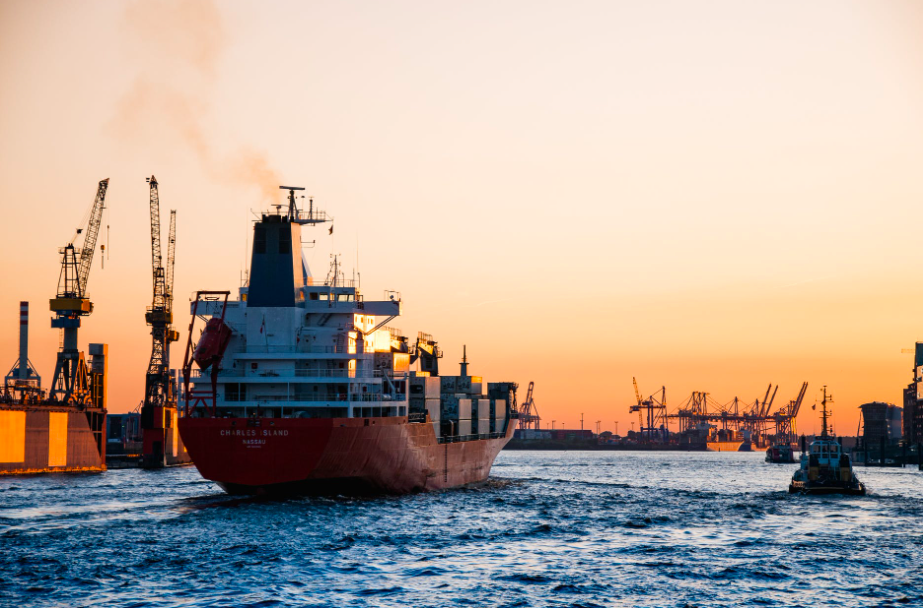 Effective Ways on Dropshipping Product Research
As mentioned above, we already know the importance of product research to e-commerce business, and some aspects in which product research can help us better develop e-commerce business. What needs to concern when conducting dropshipping product research? What are the efficient product research methods? Let's see how these brilliant business guys suggest!
1.Solve A Customer Pain Point
Jason Mitchell, Chief Technology Officer at Smart Billions, says that one of the effective ways when conducting product research is to solve a customer's pain point.
He explains that a pain point may be something that really hurts your users or something that frustrates your customers. Aspirin and other pain relievers tend to solve or at least reduce headaches and other physical aches and pains.
Then there are things like the Apple iPod, which addressed a particular form of the problem: having convenient access to hundreds, if not thousands, of songs without having to lug around a large box of cassette tapes and a tape player.
To sell well, the goods don't have to be innovative like these; all they need is a wide market that shares this 'pain.' Others will address major issues, and others will address minor issues on a regular basis. Regardless, they make the consumers' lives simpler and assist them in doing something easier or better.
So, when you're researching products, think about whether the product really solves a common problem, and whether it's something that people are really looking for assistance with when it comes to resolving those problems.
2.Find Passions/Interests/Hobbies of People
Thilo Huellmann, Chief Technology Officer at Levity.ai addresses that the passions/interests/hobbies of People matter a lot for product research. And, he claims that even if you don't have a particular passion or hobby, you will profit from it by selling items similar to other people's passions and interests.
The good news is that discovering goods in these areas is not difficult; you just need to spend time digging down into each field to identify niches to concentrate on.
The following are some good places, Huellmann suggesting, to start looking for hobbies and interests:
①Start by searching for a 'list of hobbies' on Google and then browsing the results.
②Check out all of the various categories and magazines that represent these interesting interest groups at Magazines.com/all-categories. Given the transition to digital and the number of magazines that have closed, a hobby or niche that still has a physical magazine is likely to be a strong niche with a dedicated audience.
③Look for different types of Facebook Groups based on different hobbies and interests to see what they chat about and how large they are. Be sure to join the ones you want to sell to so you can immerse yourself in the group and learn more about their pain points and favorite items.
It's very simple to easily locate broad groups of people and their common interests in order to learn about what they want, what they buy, how they communicate, and the basic terms and words they use. You'll gain a greater understanding of how to communicate with and market to them as well as what to sell them as you learn more about them.
Additionally, Mike Chappell, Founder of Formspal, also agrees that you should choose goods that are essential to you or your clients. Try selling something you're enthusiastic about if you're looking for lucrative goods to offer. Your career would feel more fun, and your innate curiosity will rub off on prospective clients.
3.Capitalize On Trends Early
Timothy Robinson, CEO of InVPN, addresses that trends play an important role in eCommerce product research.
When a trend begins to emerge, being able to spot it and place yourself and your goods in front of it will help you establish yourself as an expert and generate a lot of sales quickly. You need goods that are part of a solid market, not just a flash in the pan or gimmicky fad that pops up one day and vanishes the next, to thrive in this long term. Many people make money with the fidget spinner craze, for example... and many more people wasted a lot of money and still have piles of it in their garages because they jumped on a fad that faded quickly.
Instead, concentrate on a pattern that meets a need and addresses an issue that isn't going away anytime soon.
3D printing, for example, is becoming increasingly popular.
3D printing is here to stay, whether it's for printing household items or human artificial limbs. When you see a pattern like this, you can sell anything from 3D printers to the raw materials and accessories required to print the actual end items. You could also sell 3D plans for people who want to print their own products. Then you might make your own fidget spinners by 3D printing them.
You want goods that can sell and profit for years, not just a few weeks before they are oversaturated and consumers have had enough of seeing them.
Kim, a lawyer and the founder of DocPro.com, also addresses the importance of trends. He points a ​useful indicator to determine whether a niche is profitable is to type in the name of your niche into Google Trends. Google Trends measures the volume of people who search for a particular query over a period of time. If people consistently search for your product, products within it are likely in 'high demand'. Some popular products in which stores consistently perform well include fitness, pets, beauty, fishing, furniture, electronics. In addition, he also offers dropshipping agreement template, you can download this version here:
4.Try More Product Testing
More product testing is mentioned by many people. Gabriel St Germain also pays attention to product testing.
Allen Kaplun, Managing Director of GreenDropShip, also mentions that one of the most effective ways to conduct product research is to approach the right size sub-category. For example, you don't want to be overly broad so that your message is not defined and you don't want to be so narrow as to not have a large enough audience size to target. It's best to experiment, collect data and continue experimenting until you approach the levels you're looking for.
5.Using SEO Strategies to Identify Potential Products
Ronan Hickey also contributed some of his ideas on how to find a profitable niche. The method for identifying products is using SEO research to identify areas with low competition and high search volumes on Google.
①Identify niches with low competition and high usage on Google via keyword research. This can be done on any of the leading SEO tools. Organic ranking on Google can be achieved easier where there is minimal competition. Therefore, less effort is required to access relevant users and customers.
②After keyword niches are identified, choose relevant dropshipping products that match the keywords.
③Create high-quality content via a blog post on an existing related website such as an e-commerce site, or else create a new niche blog if the opportunity is sufficient.
④Monitor results, and tweak content accordingly.
6.Find Some Product Ideas on Social Media
Mike Chappell, Founder of Formspal suggests dropshippers look at all of Facebook's advertising. This can be accomplished by using the Ad Library. This is a searchable feature that allows you to see advertisements from any of Facebook's applications and services, including Instagram. Since Instagram users are mostly younger than Facebook users, this may be quite helpful. However, when using this tool, make sure to filter the results by date. Remember, you want to get an accurate view of what's being sold on Facebook and its affiliates right now.
Also, Alex, the founder of BigSpy(an excellent ad spy tool), claims that checking what's popular on top social media is essential when finding product ideas. Facebook, Instagram, TikTok…… By checking these popular ads that delivered on top platforms, you will get wonderful product ideas in your mind.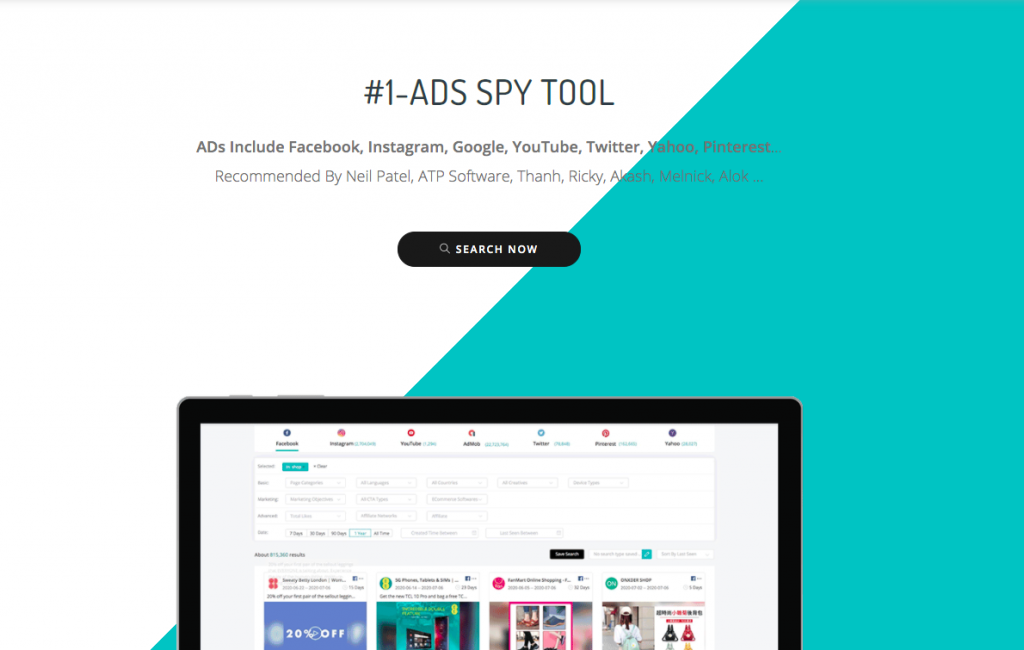 7.Check What's Trending on Amazon
When it comes to finding popular dropshipping products, Hammad from ZonGuru suggests the Amazon Movers and Shakers section. He adds, "It gives you plenty of ideas for dropshipping products. You can also scan big dropshippers in your industry and see what they are selling. For example, Alphaben is one of the leading dropshippers on Amazon. I often check their portfolio to get some inspiration."
And he also mentions some things that you should keep in mind when conducting product research for Amazon dropshipping. For starters, the listing should have a good few FBM sellers. It shouldn't be dominated by big dropshippers. You don't want any brand presence either. The BSR needs to be high. It's best if Amazon is not selling that product itself; however, such cases are likely to be few. Amazon almost always attaches to listings that do well. In that case, you must wait for Amazon to go out of stock for the buy box to rotate. Likewise, you need to be aware of the profit margins. You simply can't start selling a product if it won't earn you anything. And there are other things to take into account as well.
Besides, Derek Anderson, the CEO of another wonderful Amazon seller tool, AmzChart also expresses that entrepreneurs should check what's trending on Amazon when conducting product research, especially the Amazon sales rank chart and some high BSR products.
8.Investigate Competitors & Focus on Product Differentiation and Quality
Patrick Connelly, the Co-Founder of Pet Portraits by Stellar Villa(an e-commerce company located in Brooklyn, New York) says that if you are dropshipping, you are most likely working with products that many other sellers are already offering. Most dropshipping companies aren't selling products on which they own patents or are one-of-a-kind, rather the product might have a different design or they may have worked with their factory to tweak the functionality or quality. If you are not bringing something groundbreaking to the market, you will most likely have lots of competitors and it's important to study them and any products they have that are similar to the one you are researching.
Of course, you want to make sure you can compete against other players in the market and offer your product in a somewhat competitive price range. Since there are always bigger companies out there who can beat you on price, you should focus on product differentiation and quality. This will allow you to sell your item at a slightly higher price and put more budget into marketing. By studying your competitors and existing products like yours, you will be able to find opportunities to make your product more appealing. Reading reviews, especially negative reviews (think pain points), is a great way to find ways to improve on products on the market. If your competitors don't have any reviews, go look on Amazon.
Once you have a product that is better than your competitors or unique in some way, then you have to research how you can find an audience to sell your product to. Again, you should look at the competitor list you created and study them. Try to reverse engineer their sales process and ask yourself where they are having the most success. Do most of their sales come from Instagram? If so, follow them and study their strategies to find out what works and learn how you can apply the same thing to help sell your product.