The Ultimate Guide to Dropship Private Label Items
Selling private label products is the most traditionally profitable ecommerce business model. However, this model requires high cash flow due to various requirements. If you consider manufacturing or even affix a private label to your own brand, this will definitely involve more costs.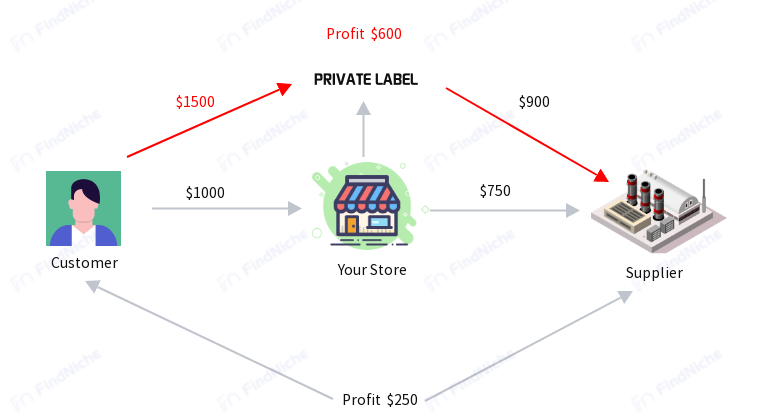 Then dropship appeared, no need to invest high costs, only need to consider the maximum profit. Trying to squeeze margins out of generic products will cause your business to fall.Private label could help you eliminate this because you have control over the quality of your products.
The combination of private label and dorpship can be expected to become the most profitable ecommerce business model.This ultimate guide will help you understand what is private label dropship and give you ideas about private or white label dropship.
What is Private Label Dropshipping?
Private label dropship refers to products that will be manufactured specifically for you and with your branding. That does not mean that you'll be the one manufacturing the product. Usually, you'll have a contract with a third-party factory that will manufacture the product based on your specifications of quality, look, branding, packaging, sizing, materials, etc.
Differences Between Private Label Dropshipping and White Lable Dropshipping
White label dropshipping is very similar with private label dropshipping. You can ask suppliers to add your own brand to they produce for other dropshipping. But, you can only add your brand to the existing products and can not be able to mix or select in-depth product specifications in production.
On the other hand, through its private label dropshipping, the factory will agree to produce products strictly according to your specifications, and you will better control the entire production process and quality.
Pros and Cons of Private Label Dropshipping
Private Label Dropship has the following advantages.
Profit increase: Private label can make retailers more competitive in pricing products and improve profit margins. Compared with manufacturers' brands, many retailers' gross margins on private brands have increased by about 30%.
Customer Loyalty: Nowadays, people prefer products made locally. If they like products with your private label, they will want more. You will be the only resource that can provide them with these products. But, it's hard to obtain people's loyalty.
In addition, private label has some disadvantages.
General manufacturers have minimum order requirements. If you don't have a certain order quantity, they won't produce customized products for you suitable for private-labeling.
However, there is worse thing that dropshippers make a wrong choice to result in dead Inventory. Sometimes a retailer orders a series of private-label products without knowing whether the customer likes it or not, thus making the wrong product choice. This will get you into trouble because your inventory is hard to sell and you can't return it。
So it is necessary to find the correctly private label products
Here are some ways to help you find the correctly private label products.
1, Niche Market and Product Research
As the old Chinese proverb says," A journey of a thousand miles begins with the first step." Niche market selection and product selection is the first and most important step of private label dropshipping. For new and old entrepreneurs who are looking for niche markets and products to sell, you need to first establish an overview of a larger market and conduct in-depth research from it. Your niche market will become a subset of that market. For example, use Google's advice to go deep into keyword research and find the trend market. Of course, this is the simplest but also the most mediocre way. There are some tools or platforms on the market that can help you, such as AliExpress and Shopify.
Then you can choose the winning products. You can sell popular products on other platforms or websites, or you can choose niche products with potential. I often use a tool recommended to you–FindNiche, mainly for the sale of AliExpress and Shopify products users. This brand integrates the commodity data of two major platforms, AliExpress and Shopify, and can find the desired results through very advanced screening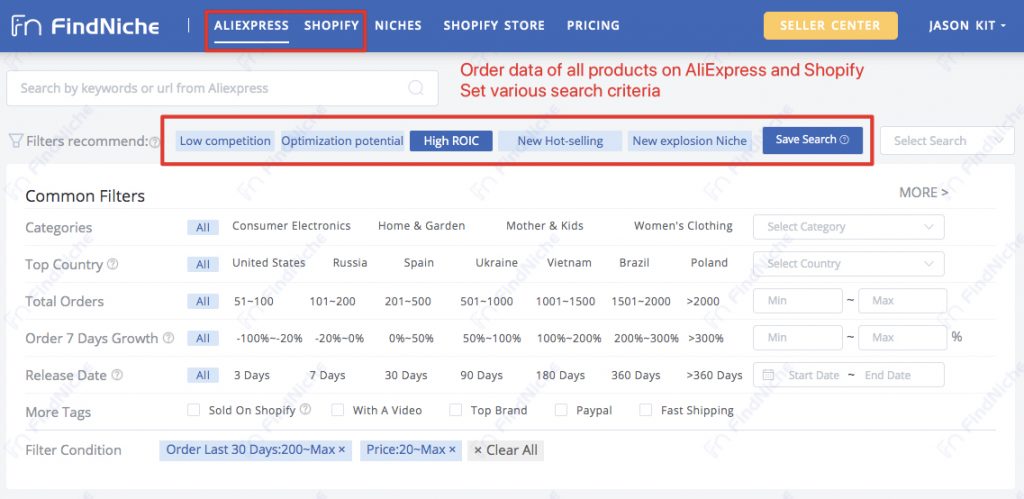 2, Find Reliable Private Label Suppliers
It's not difficult to find a supplier who provides standard products. You can find it online. More information is available from Oberlo, AliExpress, and other dropshipping directories or tools. You can also search on Google, SellerCenter and Alibaba. Here we recommend a very practical tool–SellerCenter. Here you can not only find the supplier information of each platform, but also compare the data of each store to find the most suitable supplier. Referring to the brands of the top stores on various platforms can help you find inspiration for brand building.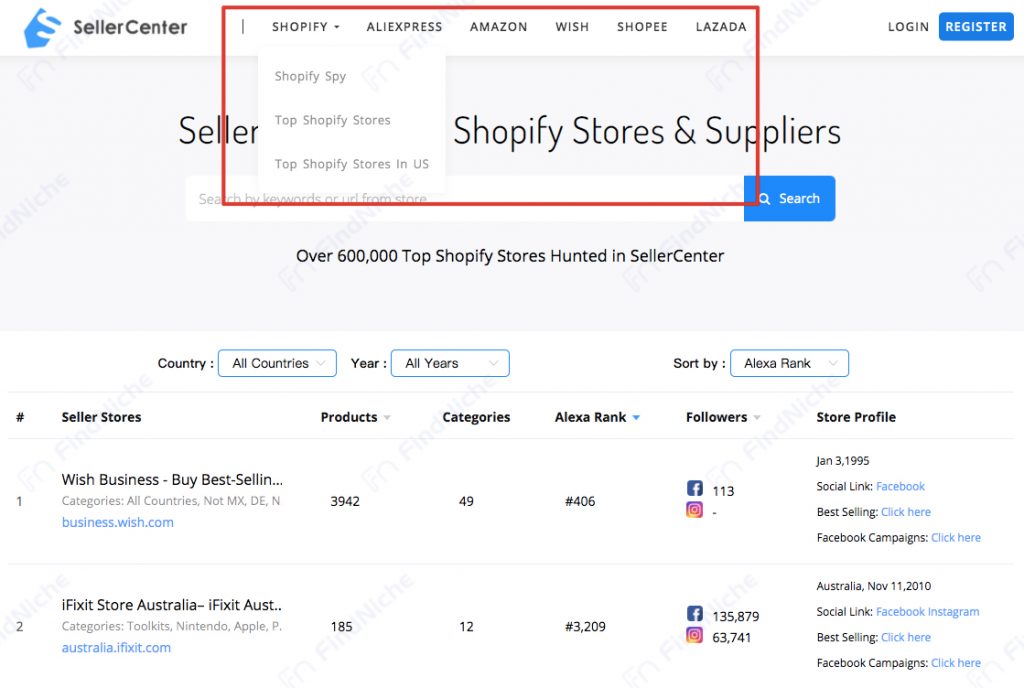 3, Create Your Brands and Launch Your Store
Stable brand image can be the decisive factor to build customer loyalty, retain customers and competitive advantage. Regarding your brand image as the audience's view of you is the most intuitive expression of your product. Without a comprehensive, clearly defined brand image, your audience may not be able to remember the value of your product.
The brand identity must be reflected in your product, logo, packaging and website. Please seriously think about your brand personality, it should bring your brand "a set of humanized characteristics". Brands with well-defined personality make products highly relevant at the individual level, so customers must use your products in life. This is very important for both white label and private label dropshipping products.
4, Using Marketing Strategies to Promote Your Products
Another key step in creating a successful brand is to increase brand awareness. If your product is new, the first thing you need to do is to define the target market and find ways to attract them into the store. Here are some ways to increase brand awareness:
Develop your brand presence on social media, such as FB, twitter
Search engine optimization (SEO) to improve keyword ranking
Create content on your site by adding blogs
Get product reviews to attract more customers
Final Thoughts
In today's fiercely competitive environment, ordinary dropship and white label dropship cannot bring you great success. In addition to finding your own audience, you must adapt and change them so that they can become your loyal users and attract more potential users. And undoubtedly, branding and personalization are your winning weapon to find them. Let every user think of your product and buy it when they need it the first time. Of course, finding your brand positioning is not a simple matter. Fortunately, we can use many practical tools, such as FindNiche, SellerCenter, etc., as well as some marketing strategies to help us find a suitable improvement method. Through the private label dropship, it can increase the core competitiveness, improve the product value and extend the profit time of e-commerce. I hope this ultimate guide can help you.