Spocket Dropshipping Reviews [2022]: Features, Pros&Cons, Pricing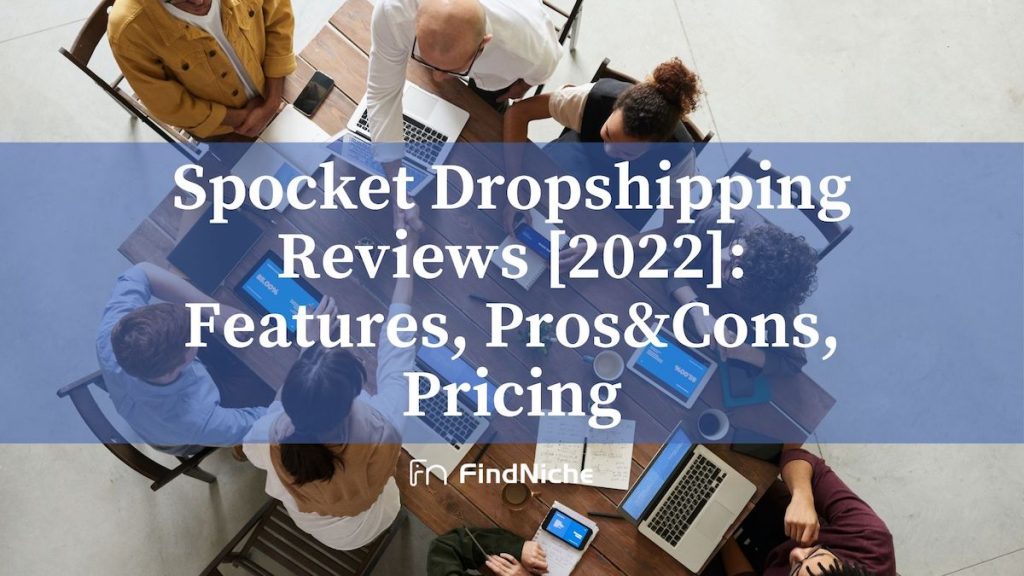 The interest of entrepreneurs in the dropshipping model is rising day by day.
A natural consequence of the increase of dropshippers is reflected in the suppliers. However, the results of the collaboration are not always satisfactory. Especially in terms of high-quality products and fast shipping, most suppliers fail in class.
In this article, we will analyze a platform that offers solutions to solve such kinds of dropshipping problems: Spocket.
Here is the Spocket dropshipping review with a detailed guide on advantages and disadvantages, features, integrations, pricing, and how to get started. Keep on reading!
Table of contents for this article.
What is Spocket?
Spocket is a Canada-based platform created for entrepreneurs who want to get into e-commerce or those who are already dropshipping. Its main purpose is to connect dropshipping suppliers and online retailers.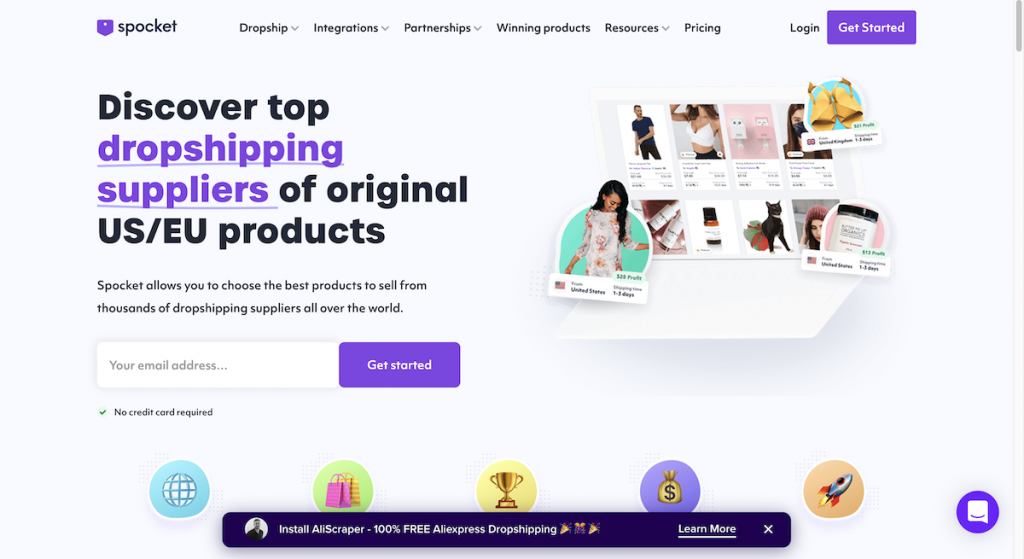 It allows everyone to set up their own business quickly with easy membership processes. Spocket enables more than 60,000 entrepreneurs on five continents to start and scale their online stores.
With its paid and free plans, Spocket serves its users especially to fill the gap in fast delivery and quality products.
What is Spocket Dropshipping?

Spocket's mission is to assist sellers to build their dropshipping business model. For this purpose, Spocket streamlines the entire process. There are two crucial points to cope with in dropshipping:
Detect high-quality products to sell
Find the best and most reliable suppliers
Spocket allows dropshippers to select the best products to sell from thousands of dropshipping suppliers all over the world.
Spocket also offers solutions to find reliable and quality suppliers, which is one of the most common problems for dropshippers today. backed by fast shipping and quality suppliers.
Spocket Reviews: Pros and Cons
Spocket handles a range of services like dropshipping, order fulfillment, and order processing. It provides a huge variation of products ranging from a number of categories like bath&beauty products, kids&babies, women's clothing, footwear, pets, tech accessories, jewelry, and men's clothing amongst other things.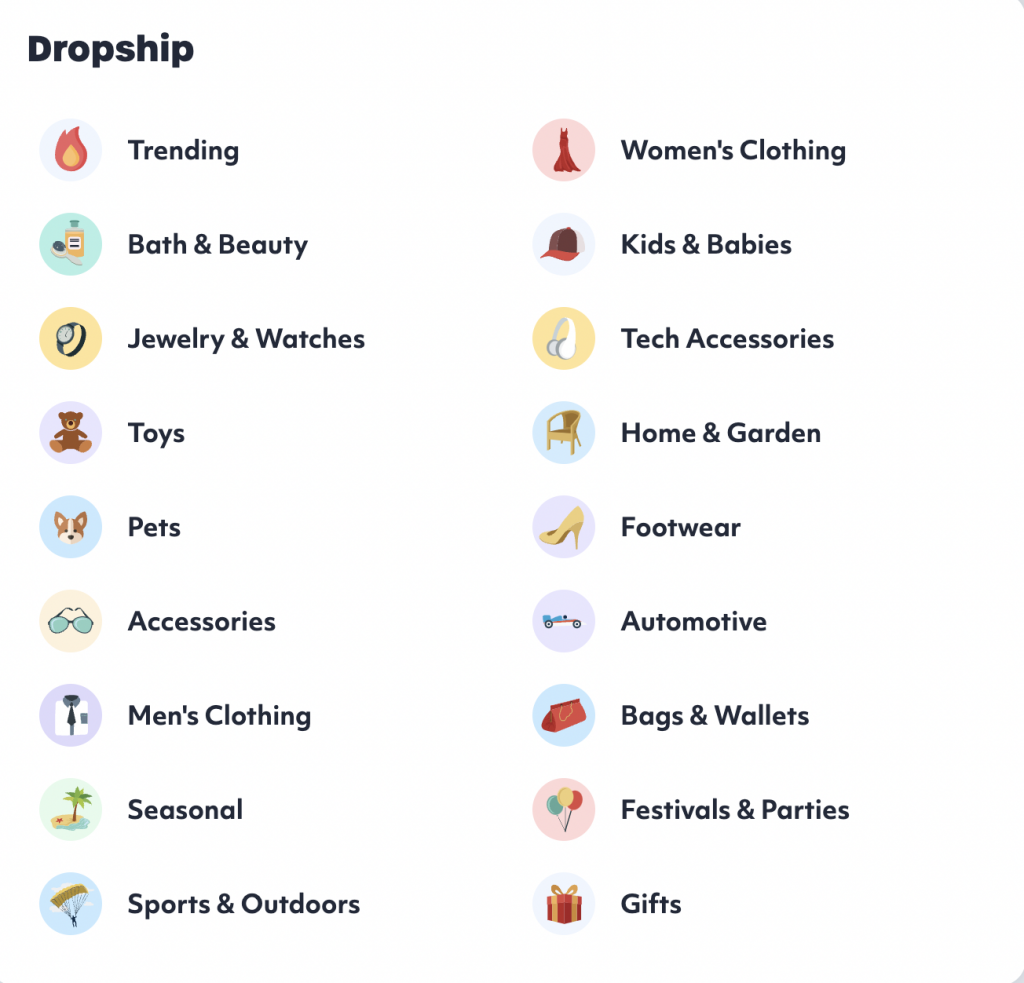 However, everything is not flawless and Spocket, like all other platforms, has some downsides. Its biggest loss is not to have integration with major marketplaces. Let's do Spocket reviews and dive into the ins and outs.
Advantages of Spocket
Here are the components that make Spocket dropshipping a desirable platform for both retailers and customers.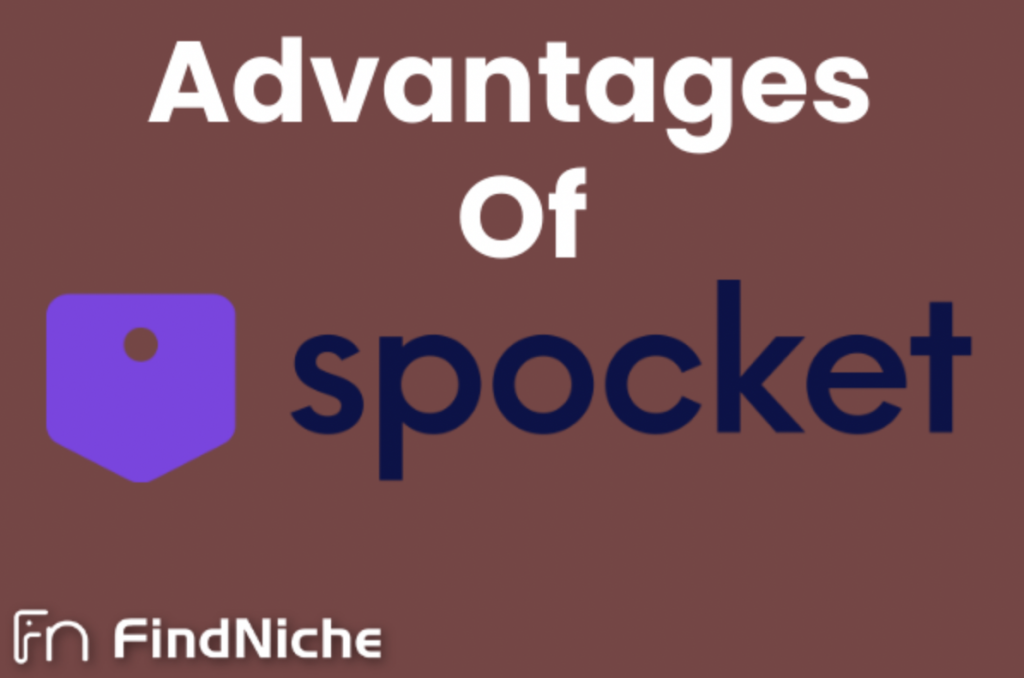 High Quality Goods
Spocket only works with reliable suppliers that guarantee to provide high-quality winning goods. In addition, suppliers are based around the world, thus sellers will even be able to find products that ship from their own country.
Dropshipping Margins
When it comes to e-commerce, the first thing that comes to sellers' minds is the profit margin.
Spocket has met all the suppliers that they work within the marketplace so Spocket is confident that merchants are able to find products that they want to have a profit margin of at least 30%.
Branded Invoices
Providing your customers with products with your own corporate identity is the most vital way to acquire loyal customers. Invoice is one of the most significant determinants in this regard.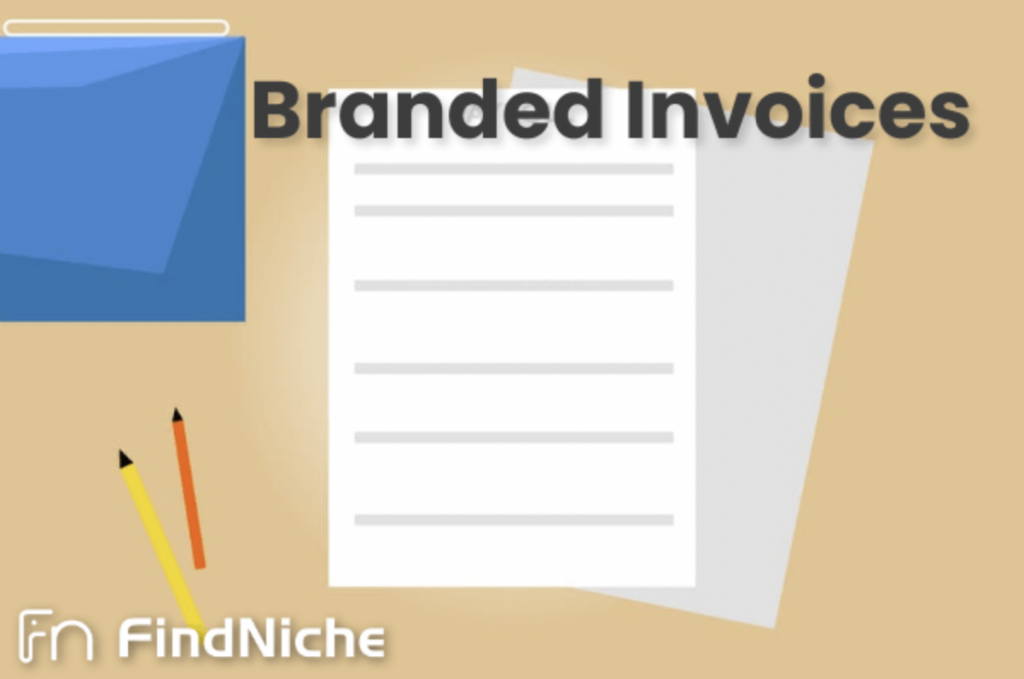 Imagine you have started a remarkable business called Hyfa's World. You have created a website and built social media accounts.
However, the name of another supplier or Spocket is written on the invoice to your customers. It would create a negative perception for your business, wouldn't it?
Knowing that your invoice represents your brand, Spocket allows you to represent your corporate identity by offering Branded Invoicing.
Automated Order Fulfillment
When it comes to orders in dropshipping, Spocket automates everything for dropshippers so they have more time to spend focused on marketing and making sales.
The customer enters their details at checkout and Spocket teleports fulfillment details instantly to the related supplier. All you have to do is click confirm.
Tutorials
Spocket offers many tutorials to give its users the best user experience and to explain how to use it easily to acquire success. Here are some of them:
It generated video tutorials that will help guide you through the platform.
Spocket also created the Help Center to answer some of the most commonly asked questions.
Users are allowed to join the growing Facebook community of over 5000 entrepreneurs.
And lastly, Spocket has a blog page where they post weekly updates about what's going on with Spocket.
Disadvantages of Spocket
Here are some drawbacks of Spocket dropshipping that dropshippers do not want to handle: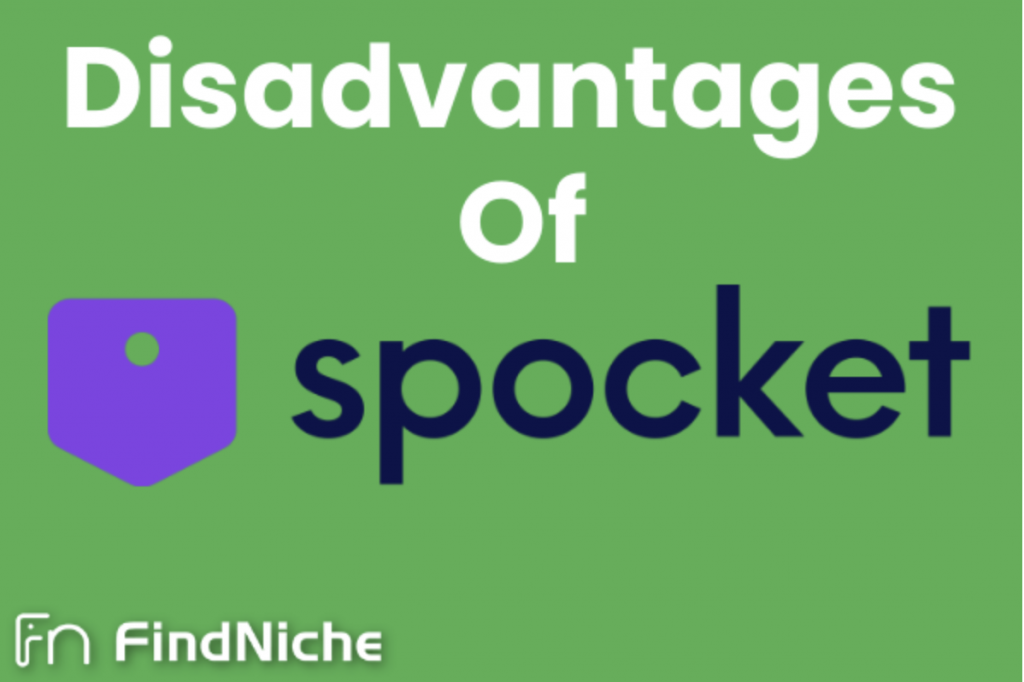 The free plan does not include selling Spocket products. Users have to purchase paid plans to sell unique and premium products. Moreover, it is more expensive than its competitors.
While Spocket offers integration to third-party websites, content management systems and social media, it is incompatible with major dropshipping marketplaces like eBay, Amazon, or Etsy.
Users can not view their suppliers' inventories.
Spocket does not provide advanced dropshipping features, such as automatic tax rate assessment or package customization.
Where Can Dropshippers Sell Spocket Products?
If you build your e-commerce website with the content management systems listed below or if you are using sales channels below, you are allowed to sell Spocket products.
If you think you will not encounter any problems while selling Spocket products, you can also use your own personal brand pages.
The list of platforms that Spocket integrates with is as follows:
Shopify
BigCommerce
Wix
WooCommerce
Squarespace
Square
Ecwid
Although Spocket offers integration with many platforms, you are not permitted to sell in many third-party online marketplaces.
The list of marketplaces where Spocket retails cannot be sold is as follows:
Amazon
Etsy
eBay
Wish
Groupon
Google Shopping
Bear in mind that you can connect your Spocket account with Alibaba and AliExpress marketplaces.
If it is discovered that retailers listed items on the prohibited marketplaces and disobeyed the rules above, Spocket has the right to remove the merchant's account instantly.
5-Steps to Run Your Dropshipping Store with Spocket
We compiled the 5-steps easy-to-follow guide to start Spocket dropshipping.
1. Create an account
There are two straightforward options to create your Spocket account:
You can find the Spocket app or plugin from your website's CMS (such as Shopify) and download it to your store.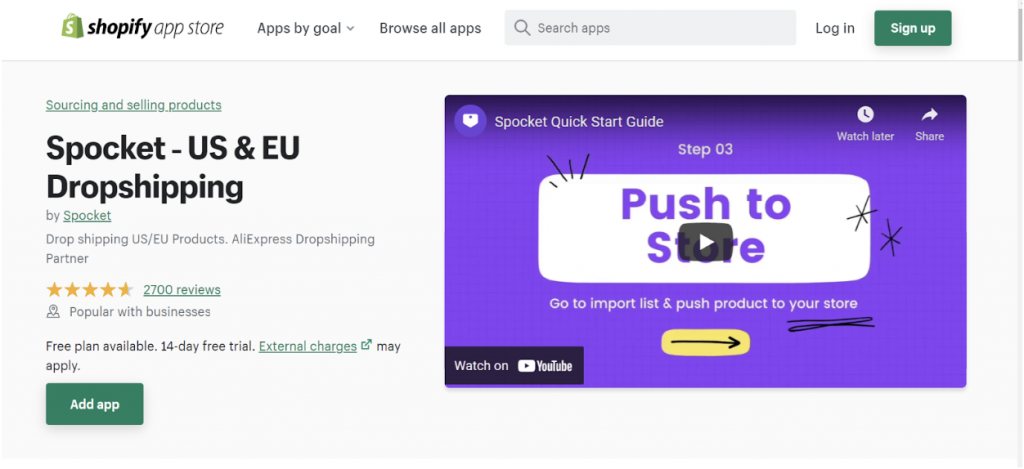 After the installation, plugins will automatically create a Spocket account.
Another way is to be enrolled directly from the Spocket website using your Google account or Facebook account for free!
2. Sync your store with Spocket
Spocket sync with all famous eCommerce platforms ( Shopify, BigCommerce, Woocommerce, Squarespace, Wix, etc). The integration process varies depending on the platform you select.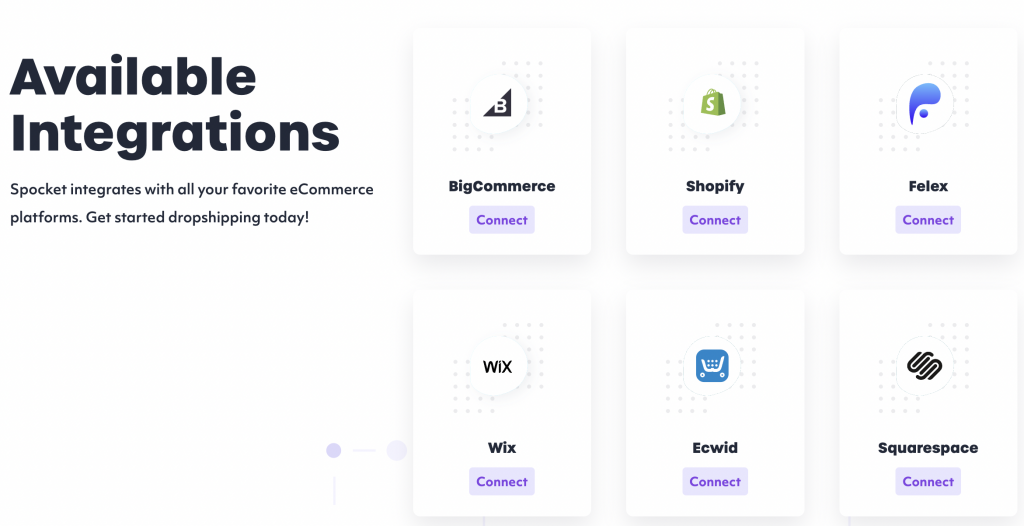 3. Find Niches to Sell
The way to success in dropshipping is to find the proper niche. Because it will be challenging for dropshippers to sell niches with high competition or low-profit margins. Maybe this unsuccessful selection will lead you to stop dropshipping.
This is where FindNiche comes to your aid. The #1 Free Niche Finder, which has gained the trust of more than 240000 sellers since 2018, offers optimum solutions for your business.
With the Shopify Database tool, you can filter the products by category, price, a number of orders, and store address in the date range you want.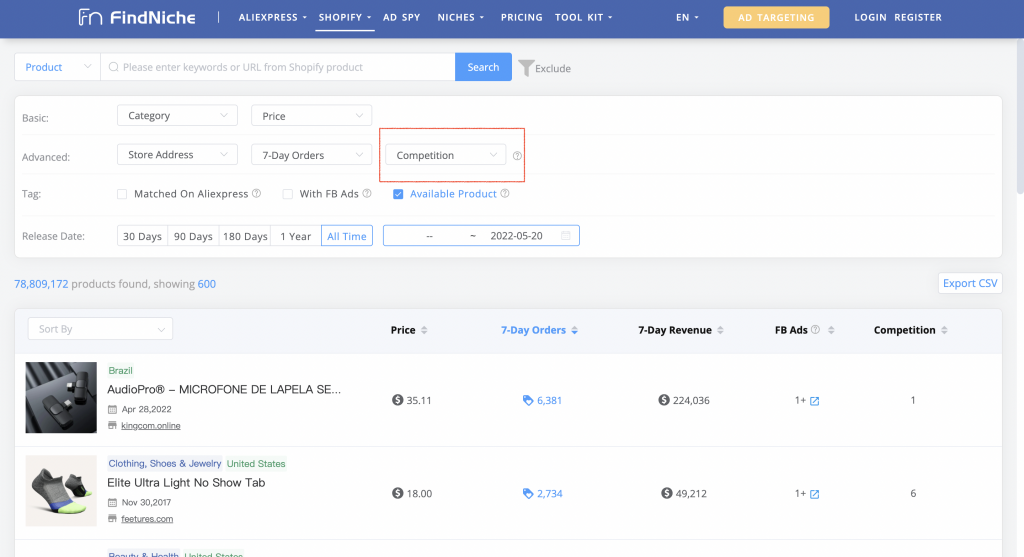 Moreover, this tool also allows you to see the competition. This filter Indicates the number of sellers selling the same Shopify product, the lower the number the better to compete.
4. Determine Effective Pricing Strategy
To develop an effective pricing strategy in Spocket dropshipping, you will need to calculate your cost and determine your profit margin.
This part is paramount because if you misprice, even if you are happy when orders arrive, this will be temporary and you will face financial facts at the end of the day.
If you are unsure about calculating, you can use Spocket's profit margin calculator. After you enter your selling price, it will calculate the rest automatically.
5. Set Up Your Preferences
There are a few options to set up here.
In the "Branded Invoicing" section, you can modify the invoices that will be in the order packages. You can even add your logo to the invoices. Bear in mind that invoices represent your brand so you should pay attention.
Besides, the "Global Pricing Rules" section allows you to set up a markup before you even publish the products to your store.
In Closing
Spocket has become a noteworthy platform for dropshippers as it is meticulous in choosing suppliers. In addition, its success in fast delivery is of great importance for sellers. Moreover, it has an easy integration feature with its own stores.
However, the fact that the fees are higher than its competitors and that it is not compatible with the third-party marketplace leaves a question mark in the minds.
All in all, once you find the right niche for your business, Spocket dropshipping can be a good alternative platform.
Frequently Asked Questions for Spocket
Here are some of the commonly asked questions by dropshippers:
Is Spocket Good for Dropshipping?
Spocket is created only to serve in the dropshipping model. Hence, it is an unquestionable fact that it makes the job of dropshippers easier.
However, it is your preferences that will decide whether Spocket is good for dropshipping or not. For example, if you are going to sell on Amazon or Etsy, Spocket is not useful for you.
On the other hand, if you want to work with a reliable and fast delivery supplier from the EU, Spocket is the perfect fit for you.
To put it together, you should compare the advantages and disadvantages and reach the most accurate result.
How Much Does Spocket Dropshipping Cost?
Spocket offers 4 plans to its customers. All options provide 24x/7 Chat Support and Aliexpress Dropshipping. You are allowed to use all paid plans for free for 14 days.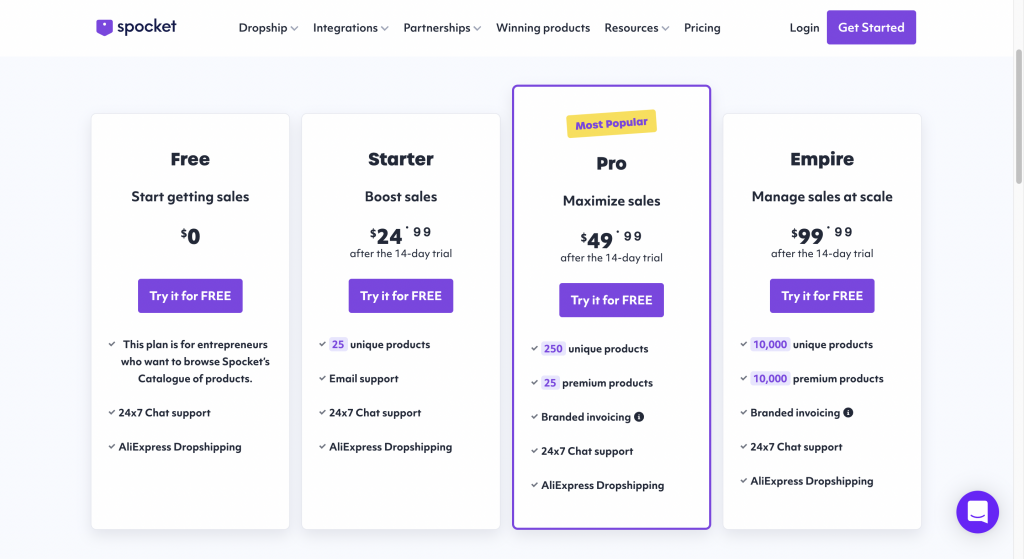 Here are the Spocket dropshipping plans and their costs::
Free: It is completely free. You are not allowed to use Spocket products in this plan. It is for entrepreneurs who want to browse Spocket's Catalogue of products.
Starter: Monthly subscription fee is $24.99. This plan offers 25 unique products.
Pro: Pro plan costs $49.99 monthly. It provides retailers with 250 unique products and 25 premium products.
Empire: Sellers have to pay $99.99 / month to use the Empire plan with 10.000 unique and premium products.
To sum up, if you plan to sell Spocket products, a subscription is not free and you must pick one of the paid plans above. For more details please visit Spocket Pricing.
Is Spocket Reliable?
Yes, Spocket is not a scam, and more than 60,000 entrepreneurs are on five continents. Moreover, it gets 4.7 of 5 from TrustPilot.
What Are The Return And Refund Policies on Spocket?
There are no overall policies on Spocket. Instead, each supplier on Spocket has their own unique return policy. Many suppliers offer returns, while some suppliers may have a no-refund policy on all their orders.
⚠️ Thus, it is highly recommended that you should check all your suppliers' return policies before importing and selling items on your online store.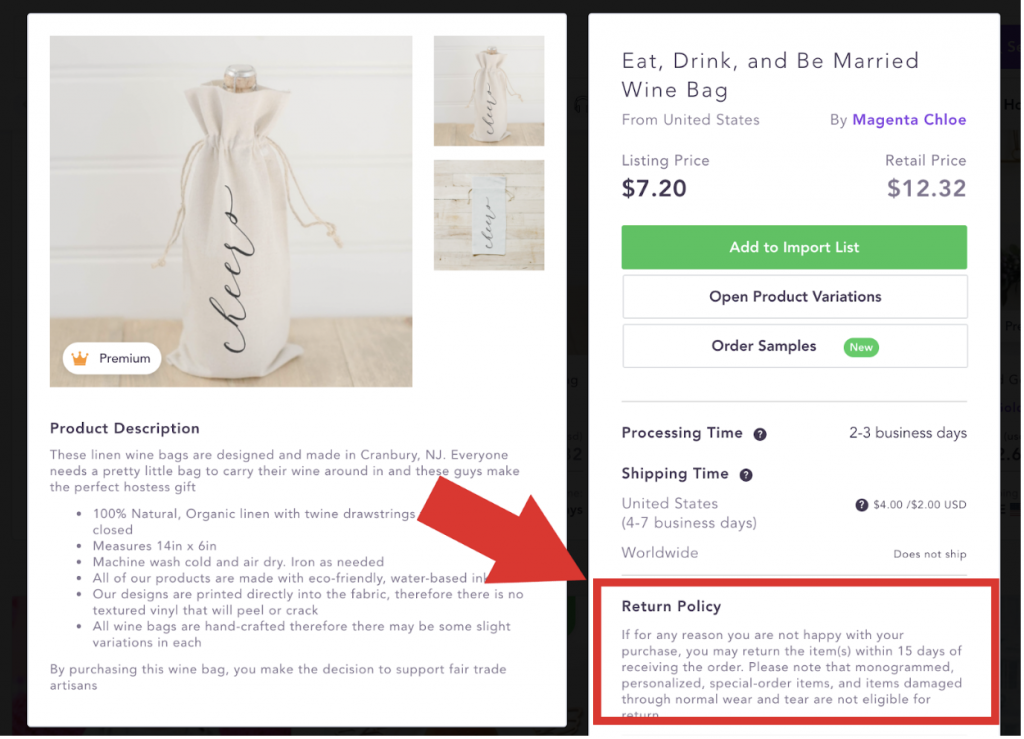 You can analyze a supplier's return policy by clicking on the supplier's product listing. The return policy can be found in the bottom right corner of a product listing.
Find Niches, Multiply Your Sales!
Uncover the secrets of the winning products that your competitors will never tell you.
Try it for $1!