Affiliate Marketing vs Dropshipping: How to Choose?
Dropshipping and Affiliate Marketing are the two most popular ways to make money online. They are also the most affordable and easiest to implement. Although not the same, these two methods can make you a considerable profit, as long as you build your business correctly.
If you want to become an online entrepreneur, how should you decide? Should you do affiliate marketing or dropshipping? We will help you find out. Below, we will discuss the definition of affiliate marketing and dropshipping, and we will compare the two in order to find the most profitable solution for modern entrepreneurs. At the end of this article, you should have a thorough understanding of the advantages and disadvantages of each business model and the work required to develop them.
What is dropshipping?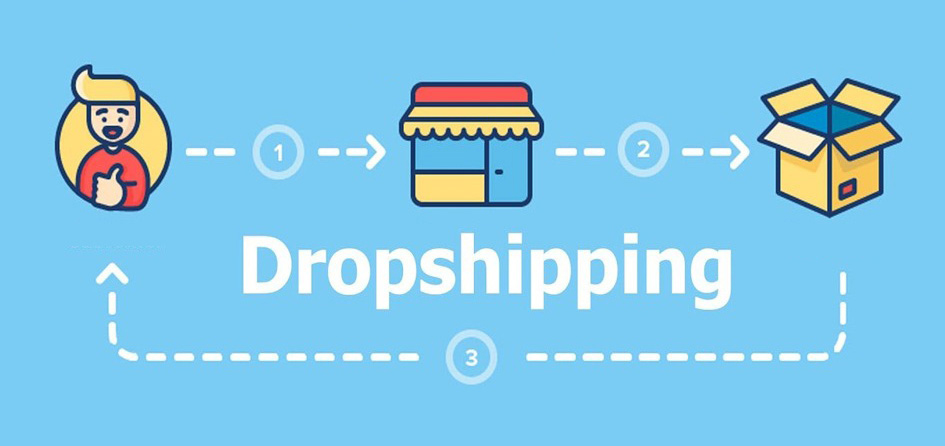 In short, dropshipping is a business model where you can sell products online, but you don't need to pre-purchase sold products or keep inventory. In this type of e-commerce, the owner of the shipping site processes the order and sends it directly to the manufacturer, who then ships the product directly to the customer. Entrepreneurs with direct selling businesses work as intermediaries without having to purchase goods in advance. On the contrary, dropshippers can sell a variety of products, conduct their own promotions, and let their suppliers know when they need to send orders.
Pros and cons of dropshipping
Dropshipping has many advantages and disadvantages. However, it should be noted that every contractor is different, so you should compare the advantages and disadvantages of this model to determine whether it is suitable for you.
Pros
Those who want to become a dropshipper will find that there are not many barriers to entering this industry. You don't need to pay for a subscription or join a professional community to start driving traffic. Just launch your website, configure the right marketing strategy for you, and test.
Some additional benefits of dropshipping include:
1.Does not require contractor's storage or transportation
As we mentioned before, the biggest benefit for direct shippers is that they don't need to stock or ship the products they sell. In traditional e-commerce businesses, entrepreneurs must purchase inventory, find a place to store them, and build an efficient transportation system. On the other hand, Dropshippers only need to focus on finding the best products and ordering through their website.
2.The product price can be changed
Since dropshipper controls their online store, they can change the price of the products they sell to increase profit margins. Moreover, with the help of the technology provided by the smart advertising platform, dropshipper can actually adjust prices based on location and other changes, thereby generating more revenue based on the traffic they attract.
3.Give entrepreneurs more independence
Entrepreneurs who run their own websites can create their own promotions, optimize their landing pages, and control many variations that affect the performance of their campaigns. But remember, this also means more maintenance!
4.Loyal customers
If the dropshipping site is good, consumers are likely to come back to buy more goods. The same is true for recommendations, because people can share the name and address of the platform with their friends and family, which can organically increase sales on your platform.
5.Easily control offers and promotions
One of the main benefits of dropshipper is the ability to develop your own promotions and offers. Entrepreneurs doing dropshipping can create seasonal promotions and implement unique promotional structures to make the most of their website instead of using manufacturer's quotes.
Cons
1.Includes many risks associated with traditional business
Although not exactly the same as regular e-commerce platforms, dropshipper needs to remember that they face many of the same risks as traditional enterprises. For example, dropshipper needs to develop brand identity, manage their reputation, invest in their website, develop a comprehensive marketing plan, and handle all other areas except transportation and storage.
2.Entrepreneurs must provide customer support
In addition to the above, dropshippers also need to provide customer support and ensure that their customers are always satisfied. This can be very difficult, because no matter the size of your business, modern consumers want immediate attention.
3.The supplier needs to pay before shipment
The Dropshipping company does not have to stock any products, but the user can only send the order after the user pays the corresponding payment, and then forward the payment to the manufacturer or supplier. It adds another step to the buyer's journey, giving people the opportunity to change their minds.
4.The dropshipper must process every order
It is important to note that the fulfillment of orders, that is, the process of submitting order requests and shipping details, is also the responsibility of the distributor. There are many platforms that can automate this step, but this is another investment you need to make.
What is Affiliate Marketing?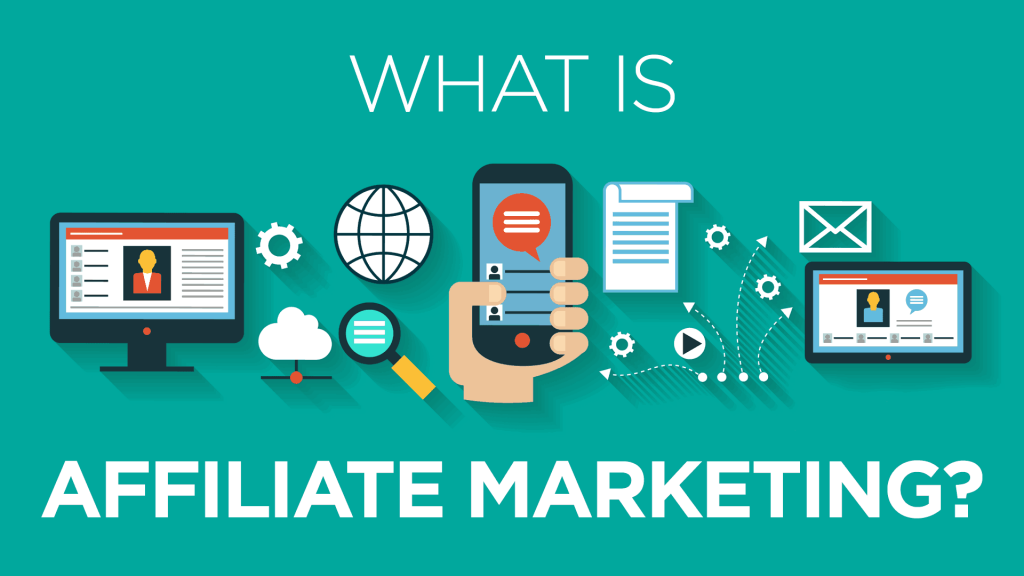 In the affiliate marketing business model, affiliate members promote other people's products through their websites and earn a fixed commission for each sale. Affiliate marketing is inherently easier to understand and easier to develop into a profession because it involves less risk, but you can still work with world-class companies and make a lot of money.
Pros and cons of affiliate marketing
Pros
1.Affiliate marketers do not handle shipping or inventory monitoring
Like dropshipper, affiliates don't have to worry about shipping, inventory tracking, or even order processing, because all these responsibilities fall on the advertising company.
2.This is a low-risk model
In addition to not having to store, ship, or process orders, the risk of affiliate marketing is much lower because you don't have to invest so many resources to develop successful campaigns.
3.Choose from hundreds of offers
Affiliate marketers can choose to work with thousands of advertising companies and choose from countless offers. Each offer is unique, so some offers are easy to convert, while others require more work but provide higher payouts. Affiliate marketers can choose to use different products based on their professional knowledge and hone their skills through low-level promotions before turning to more profitable verticals.
4.High-profit margin without the extra trouble
Whenever there are new products, trends, or seasonal promotions, affiliate marketers can find new promotions, adjust their designs, and ensure that their activities are ready. Entrepreneurs who run their own online stores need to plan ahead, develop marketing plans, and develop strategies from scratch before increasing profits.
Cons:
1.The commission percentage remains the same
Affiliate marketers earn a fixed amount per transaction, which is defined by the offer they choose. You cannot change the price or any other details of the product, which gives you a lower level of control. Affiliate marketers usually make only one sale per user. Generally speaking, affiliate marketing is a one-time event. In addition to remarketing activities that are not always feasible, affiliate marketers should assume that they are trying to attract new customers every time.
2.Payment is not instant
Depending on the offer or plan you choose, you may receive payment for affiliate marketing activities every week, every two weeks, or every month. However, these funds will not be available immediately after you generate them. Therefore, it is always better to start with a larger budget than expected.
Which is better, dropshipping or affiliate marketing?
Affiliate marketing and dropshipping follow a similar structure, but they are fundamentally different in many ways. Everyone is different, so be sure to evaluate your specific situation and make the best decision based on your unique needs. But no matter which one you choose, you need to measure the selection of droshipping and consider what kind of affiliate marketing offer you accept, which involves finding a niche.