How To Sell On Shopify : 3 Sales Models Taught You To Understand Shopify
Shopify is currently the most popular online commerce platform in the world, enabling both professionals and amateurs to quickly build online stores from scratch.
Shopify is different from other platforms in that it has the unique advantage of being a standalone website. We can think of it this way. Selling on the platform is like selling in a supermarket, where thousands of people flock to browse and buy, and sellers make their sales by the popularity of the supermarket. But in the supermarket, we need to follow a lot of supermarket rules, which limits our sales model.
Selling with Shopify is more like renting a storefront on the high street. We have our own space. Although it is difficult to establish a customer base in the early stage, more and more customers will come back as long as the brand is established in the later stage. What's more, the shop owners in Shopify often have more space to create unique sales methods.
What is the sales model of Shopify?
1. Shopify + Dropshipping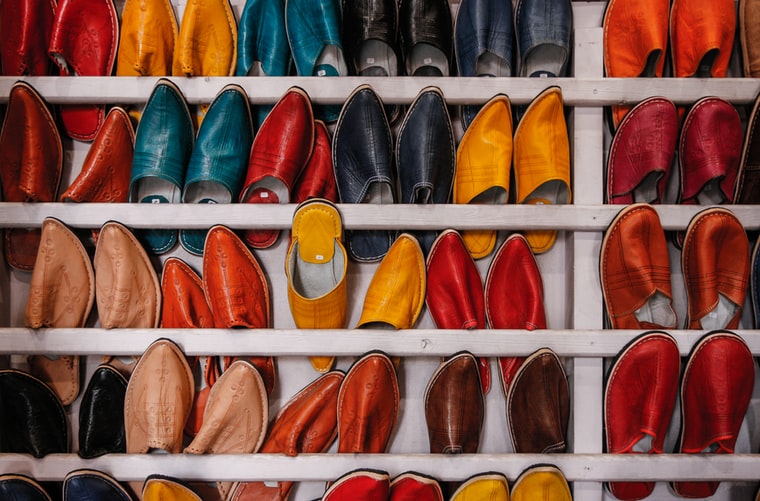 Dropshipping is a popular business model that basically sells products without physical inventory and delivers products directly from suppliers/manufacturers. Now it's easy to find a reliable product manufacturer and set up your own e-commerce platform to build a shop to start selling.
Especially the combination of Aliexpress makes Dropshiping simple and feasible. Because the prices of Aliepress products tend to be lower, is enough to achieve Dropshipping main money-making theme - "lower entry, higher out". In fact, most of the trade activities are "lower entry, higher out " only, now is to use the most convenient tool to do this thing to make themselves rich.
you don't have to manage inventory, do not need to use a warehouse, as long as having a computer, network, there is no dependence on office, and can smooth communication with suppliers and customers, you can manage your business everywhere. Because we don't have to buy in advance to sell products, so I can supply a variety of products to customers, there are no hoarding money problems
2. Shopify + Amazon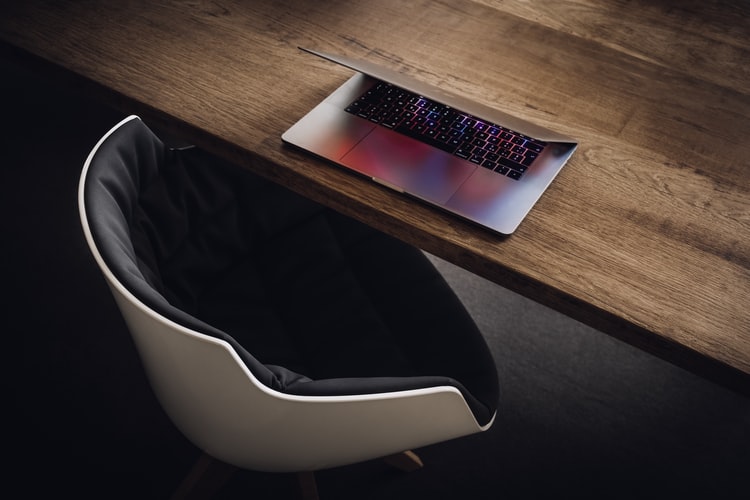 Sellers know that there are many benefits to using Amazon's FBA or SFP, but one of the drawbacks is that sellers have to pay for the service. For sellers looking to save money, there are other more cost-effective ways to fulfill orders, one of which is to synchronize Amazon stores with Shopify stores.
For sellers looking to save money, there are other more cost-effective ways to fulfill orders, one of which is to synchronize Amazon stores with Shopify stores. But with Shopify, you can take control of your choice of the delivery process. This is especially beneficial for sellers who are adept at connecting and trading with logistics and distribution partners, without relying on the services Amazon provides.
Another attraction is that sellers don't have to learn different ways to fulfill orders, because, for sellers using FBA, you have to sort out things like shipping to the warehouse, storage fees, separate packaging, and labeling of the product. Amazon has an ASIN/UPC system and you need to follow it strictly if you use FBA. And it's easier to track inventory without relying on the FBA because you'll be fulfilling orders from one central warehouse, rather than multiple Amazon fulfillment centers.
3. Shopify + Facebook
It is the golden rule of sales to let your customers see your products at all times and in all places. In the past, our choice was to open a physical storefront in front of most people on the street. But now, in an age where social platforms can be a digital city square, social platforms are one of the great ways to promote them. Of all the social platforms in the world, Facebook is definitely the best.
Shopify has a very powerful feature that is compatible with multi-channel sales. Once your Shopify store is established and your products are uploaded, you can start selling on these platforms in accordance with the appropriate APP and payment method, and there is no need to upload your products to these platforms repeatedly. Take Facebook Store for example. Facebook is a social media marketing platform with a large number of users. It's not only a great source of traffic but even better, it can be linked directly with your Shopify Store, making it easier for customers to connect with you through the world's largest social media platform.
Although I have told you several sales models of Shopify, you will still be confused about the following points
1.How do choose products?
2.Is there any tool that can help us to choose suitable products more quickly?
3.How do you know which products have potential?
Actually don't have to worry about this problem, we can be selected by FindViche this tool, because there are millions of data can help us detailed analysis was carried out on the products, each product has a clear label, we don't have to worry about complicated to use, only need a few clicks easily find whatever you want. Register FindNiche now to find all data you interested.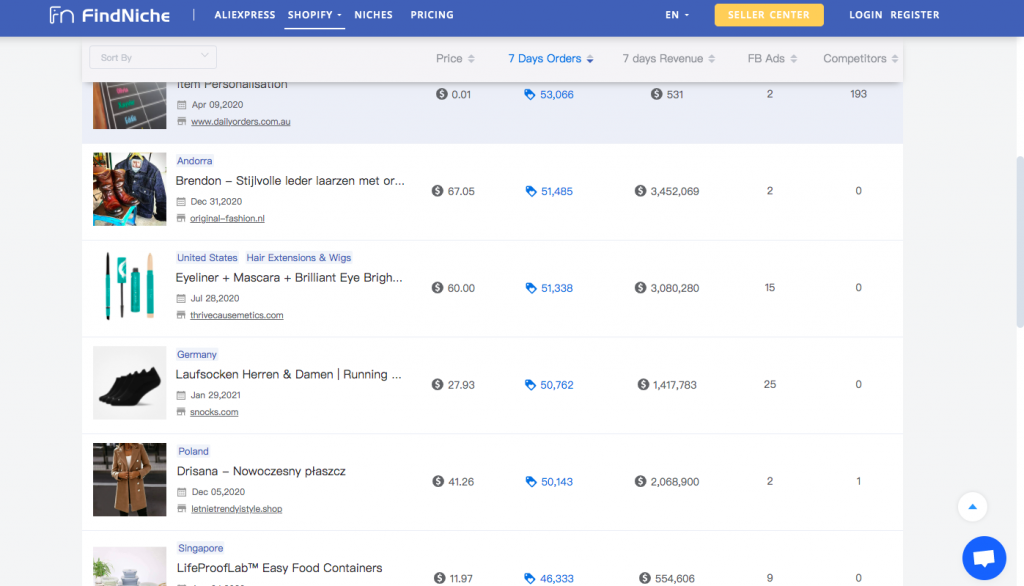 Niche stores VS General stores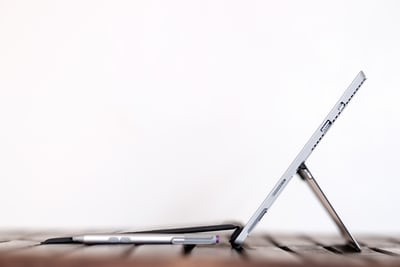 So now that you know what Shopify is, what about the selling model. Then you need to start building the store! The first question is whether your shop is a Niche or a general. In other words, are you going to be a grocery store or a very vertical store?
Niche and General are Shopify's two store models, which are based on product categories. If you decide to open a shop on Shopify, what kind of store are you looking for? A Niche store is a Niche product, which means you want to focus on a particular category of product within a Niche market. For example, LED indoor lighting in the lighting market can be further subdivided into LED office lighting or LED furniture lighting. If you still feel confused about how to choose niche products, I think Findniche can give you a satisfying answer
One of the characteristics of a Niche is its precise target market and high conversion rate. Your store is focused on a certain type of product, so your advertising and marketing will have a more targeted audience.
But more important is the selection of products and the competition in the market. When you pick a product that you think is great and the market is saturated, even oversaturated, there's a lot of competition. Sometimes many stores even have to choose to close down. General stores can cover a wide variety of products, and these products can even have no relationship with each other.
You can sell clothes, cosmetics, watches, stationary at the same time. But this model doesn't have as high a conversion rate.
For example, one day a customer is attracted by an advertisement for a watch in your store, but it turns out that your store is not a professional watch store, which has a variety of products.
As you can imagine, customers' first impressions of your store are not very favorable. Especially professional customers, generally choose to shop in stores that can provide professional services.
But the main feature of General's stores is a wide selection of products, which means you'll have plenty of testing opportunities. You can test different products through a variety of marketing channels and solutions, and then choose the best one to focus on.
Therefore, the model of the store is very important, different business models, the results are often very different. If you've been a fan of a particular product for a long time and you know the difference between good and bad, then a niche product is a good place to start.
Summary
Through the above content, I believe you have a basic understanding of Shopify's sales model, and it is also very important to learn to choose the suitable product market and cooperation model. In addition to the basics above, learn to choose how to identify niche products is also indispensable.