Harry Coleman: How Did This Guy Grow $1,000,000 In 2 Months?
From the beginning of the dropshipping business to the present, despite the fierce competition, there are still some great entrepreneurs who stand out, generate massive online profits, and accomplish their financial freedom, just like Jared Goetz, Gabriel St-Germain, who we discussed in the previous blogs, they were not born with talent or with a silver spoon, but with their own wealth mindset as well as determination, starting from zero, then achieved their goals. And Harry Coleman, like them, is also the kind of person who refuses to admit defeat and devoted himself to tracing the meaning of life.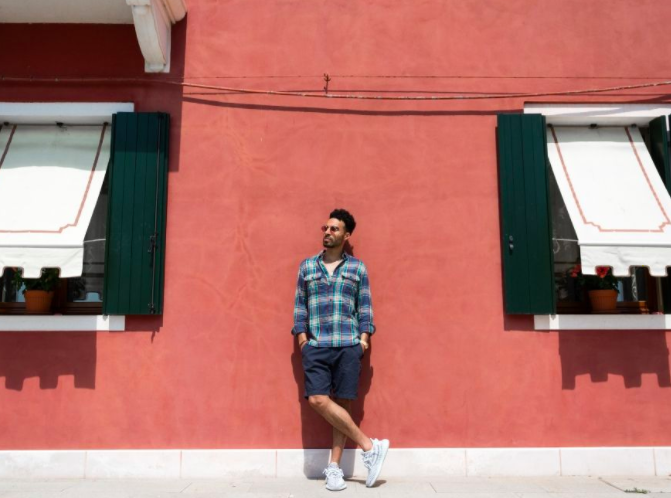 Harry Coleman's story
Harry Coleman is someone who has been interested in making money since he was a child, at that time, he channeled his love of bikes into a mini-scale business. Together with his friends, he found old bikes and swap out their parts before repairing them, giving them a new coat of paint and selling them on. He embarked on the road of e-commerce when he was a college student, he opened an eBay store by himself, selling sportswear, snapback hats, although it got some sales, relatively, it's still dull. Later he started the dropshipping business by chance and was obsessed with how to develop and grow it. In 2018, he obtained $1,000,000 in revenue in just 2 months, and now he is the owner of three stores with 10 employees.
Why&How he took the first step into dropshipping?
His dropshipping store starts in 2016 when he was searching how to make money online on the Black Hat forum, it was the first time heard about dropshipping. At that time, he had a nine-to-five full-time job in an office, and he was running a small fitness clothing brand. He glanced all the similar subject on the forum, and he noticed there was a thread of some guy who was doing free shipping by sourcing products from AliExpress using Shopify as a platform and promoting his products through Facebook ads. It sounded not difficult, so this confident guy, Harry Coleman, was going to have a try. If he could successfully make one sale, then he would complete thousands of times. If he could successfully make one sale, it means that he would complete thousands of sales.
The road to success is paved with failure
After that, he joined a large number of Facebook groups and began to track those guys who were doing dropshipping, instead of purchasing any courses. He had been in the stage of exploration and experimentation and learned almost everything completely through his own practice. He had tested many products, summed up every experience, and constantly developed his strategy.
His first store was a niche store, which only sells nail products, they were cheap to buy from suppliers. And he customized his store with a great pink theme and thought this store would be his ticket to overnight success. Unluckily, things were not going well as he dreamed, he got no sales, even if he burned through probably around $500 to $800 to get his first sale, and he'd seen the traffic going up but no sales coming in, he confused because he just followed what those successful guys did.
After two months of trying and failing to get nail store to work well, and the result was not satisfactory, he decided to try another strategy, to start with a general store, in this mode, he wouldn't be bound to focus on selling only one type of niche, he would have more chance with launching a variety of products and test them until the winning one was found.
Before dropshipping, Harry Coleman had been engaged in nine-to-five work that he didn't like, he had always dreamed of being his own boss, having his own free time, and being able to travel anytime and anywhere. In fact, he has been making continuous efforts for his dreams, and there has been no breakthrough. In order to make a basic living, he also continued to work in that full-time job when he starting his second store, which only had 2-3 sales, at that time, he lost his job, though. It was also at that time that he decided to devote all his life to e-commerce — dropshipping, he desired to do something to make sure that no one could decide his life again.
The first successful store
He started to find more products and got better at it, then he thought that he might have found his own winning products, after running 2 months of the general store, one product began to stand out and generated more sales than others, actually, he was selling a lot of products related to pets and animals, first, a particular cat-themed ring began to sell well, besides, other products constantly joined in — cat-themed necklaces, jewelry for horse lovers, they all began to take in sales, and soon he was making $100-$200 in revenue just in one day. His business was finally beginning to take off.
Duplicate success
Since that, Harry Coleman established other general stores, and they were thriving together, the sales climbed from $1000 one day to $2000 one day and more, after a while, he achieved $10,000 daily revenue eventually. As his own boss, Harry's life became different, he could set his own schedule, and he's been able to travel with his family. Also, as all his business grew, he hired a team of up to 10 assistants, focusing on daily tasks management, such as customer support, upload new products and edit the product's description.
In 2018, Harry Coleman started his own YouTube Channel and built his personal brand Beast of Ecom, he's been getting well, he taught new entrepreneurs how to build their e-commerce business in that course, which has helped 100's of students successfully start their e-commerce store from scratch, identify products to sell, help them brand the store and also profitably run Facebook ads to get sales.
"Once you kinda have success with one store, and once you've got your customer service in place, once you've got your email systems in place, you know how to run your adverts, it's easy enough to replicate success over different stores," as Harry said.
Success is easily copied, especially for someone who already had a successful experience before.
Keys to Harry's success
Start a niche store within a general store
This is a great question for those who are going to start their dropshipping business, and Harry suggested picking several different product niches in your general store, and then monitor their performance, you will figure out which one is doing well, and then to specialize within those niches. A general store will give you enough flexibility to test a wide variety of products, you can test many products rather than only one niche.
Learn how to save time
For Harry, testing products is an important step for you to get closer to success. In that Facebook group, he has met lots of people who had an outstanding performance in dropshipping business, he entered the group to communicate and exchange experience with other members, the knowledge he learned in the group really benefited him a lot. But this is still not enough, he also had to take action and spend money to test products, in order to not to spend too much energy on finding winning products in the early stage, he recommends using niche analytics tools, such as FindNiche, Ecomhunt……, to find your niches and then put them into practice.
Make your own strategy
Some people say: if a product has been saturated, then you'd better not to sell it. This is the opinion that Harry doesn't agree with, he claims that it depends on the service life of the product, because the trends and the target audience is changing, you still have a chance to make a big splash. His strategy is conducting more tests rather than keep checking ads and cutting budgets down. And he also believes that if you doing your business alone, there will be bottlenecks for you, building a team working for you is worthy of trying, and it can expand the scale of your business. Try to make your own strategy, finding some weird or unique products, or searching for products that can solve problems.
Final thoughts
From Harry's successful story, I guess that you might know how these successful people are getting successful, the traits that they have are passion and persistence, they made their own strategy to success. Try to learn from other people who perform well in the industry you are going to dive into, and remember dropshipping business is never a get rich quick plan, you have to treat it like a real business, and move forward to your goals firmly.