What Is Reverse Dropshipping? How Should A Beginner Start Reverse Dropshipping?
As of today's digital world, eCommerce is bigger than ever, and it's even becoming the new nomad for businesses. In fact, you'd likely see people shopping on Social media like Instagram, Facebook, and others. Not only is that, but you'd have seen people buying products from companies you've heard of directly off your phone.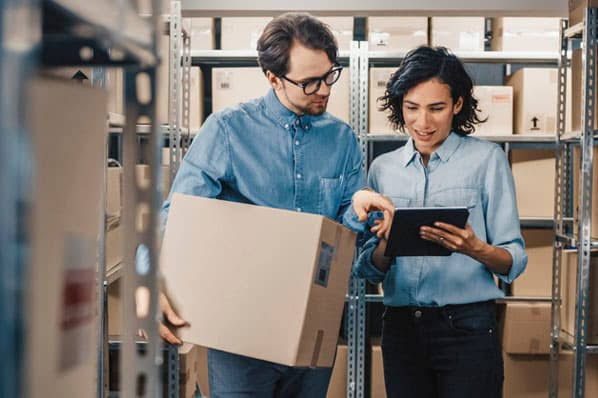 If you're a retailer, this trend is just good news. Here, you have opportunities to explore the market for individuals looking to make money through eCommerce. And this is why many retail businesses use a product fulfillment method called Dropshipping. Besides, you don't have to invest in inventory to make sales.
That being said, dropshipping can be done anywhere. Either as a side-hustle or a full-time career, you'll definitely enjoy what it brings. While doing this, you need to understand what reverse dropshipping means. In this article, we will walk you through the dropshipping meaning and many other terms. Are you ready to check out what we have for you today in this article? Read further to know more!
Here is the outline of this article.
What is Reverse Dropshipping?
Have you been surfing the web to get the right definition of reverse dropshipping? Look no further as we've got you covered on this platform. The term reverses dropshipping as a business model where high-quality products are sourced from countries that usually import products sold in another country.
While it may seem interchangeable with dropshipping, many people get it wrong. Meanwhile, it's just a niche in dropshipping that many businesses aren't aware of or aren't investing in. But, we can tell you that there are tremendous benefits you'll get from the companies actively performing a reverse dropshipping process.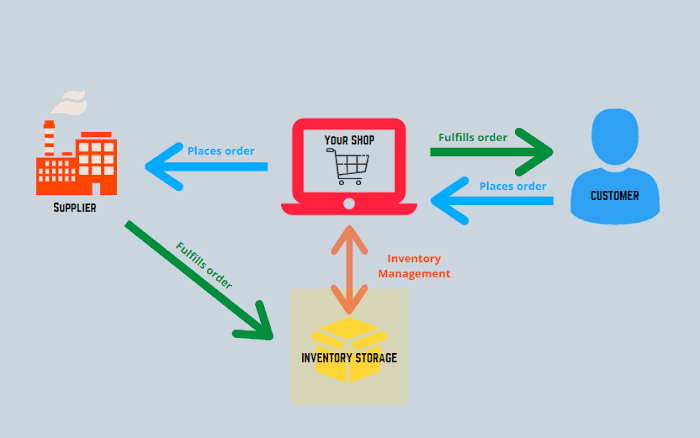 In today's article, we're glad to share these benefits with you. Aside from this fact, it will save you so much stress, and will contribute to your success in the long run. Would it be a smart move to navigate to an ecommerce business or start a reverse dropshipping business? And is there an actual market for it? Let's see how it works.
Why Should You Consider Reverse Dropshipping (Pros)
Before diving into all the details of reverse dropshipping, let's give you a simple explanation of this business model. And for this reason, we will need to quickly go through the regular dropshipping model. We're sure you're wondering what that entails?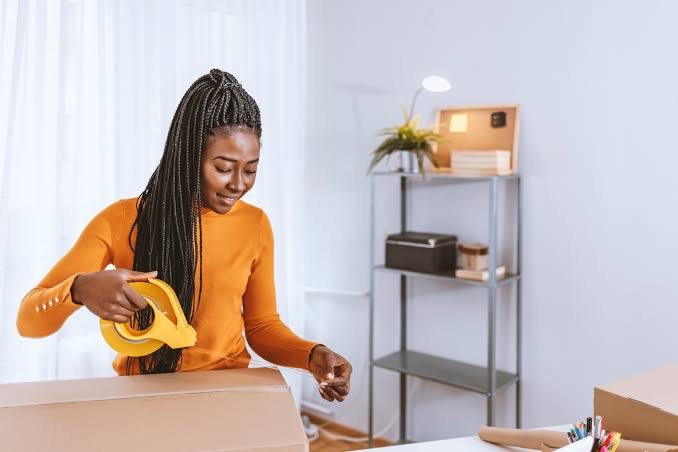 Well, it involves creating a product listing for the product you're going to dropship. Also, the product listing can be on your own website on an online marketplace such as eBay, Facebook Marketplace, Amazon, and more. In that case, you go to your dropshipping supplier after getting an order for the product you're dropshipping. However, your supplier will proceed to ship the product directly to your customers. Without further ado, below are the reasons you should consider reverse dropshipping.
1. Less Competitive
One benefit of reverse dropshipping you need to know is that the amount of competition is quite lower. In that case, the competition you'll have to deal with will be significantly lower. This is due to the fact that a lot of people are engaged in regular dropshipping. In fact, starting a dropshipping business is so easy nowadays that almost everyone can join the trend. For the fact that you have a stable internet access, you could just do it.
Surprisingly, relatively few people know what reverse dropshipping entails. Moreover, those who don't know about it thinks it's quite difficult to start. Although the process might truly seem challenging because of the tough conditions available but when you understand how it works, you'll be successful.
2. Opportunity to Target a Huge Market
With reverse dropshipping expanding in countries like China, it creates a great opportunity for users to target this market. Today, China is by far the top country in the world when it comes to a higher percentage of eCommerce sales relative to retail sales. And that's why you need to try reverse dropshipping.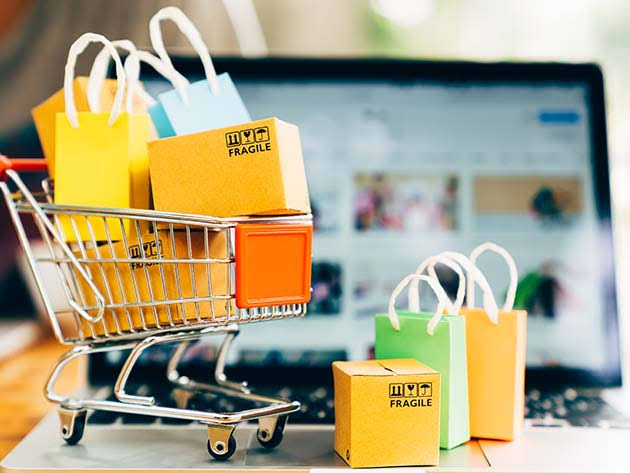 3. Good Return Policies to Suppliers
Another advantage of reserve dropshipping is that you'll certainly be able to use suppliers with good return policies. Since insufficient return policies is common among dropshipping business, giving customers incentives is certainly the best solution. So, working with a supplier that offers a good refund policy is the best.
4. Better Margins for Users
Another appealing aspect of reverse dropshipping is that the dropshipping profit margin is higher than the regular or traditional model. Since nearly all the people that engage in drop shipping business usually rely on purchasing low-quality goods in bulk, the competition is fairly low and this could allow them make enormous profit afterward.
Besides, its reliance on low-quality products can damage your business. And that's why you'll focus primarily on selling smaller quantities of high-quality and high-demand products. In that case, your mark-up will be higher, and so will your margin. So, you'll have to put more time into learning how it works.
Challenges and Difficulties of Reverse Dropshipping (Cons)
While reverse dropshipping offers many things that make eCommerce seems easy today, there are cons you need to be wary of. In this section, we have compiled the cons or challenges, and difficulties of reverse dropshipping in today's world. In not much talk, check it out below.
1. Strict Barrier to Entry
Unfortunately, many countries have strict requirements regarding what products are allowed to be sold and who can sell them in their country. Sometimes, importing certain products like food and beverages, electronics, medication, and many others are likely to be regulated in the market you're looking at.
In that case, if you're thinking about selling food online, wine, or even selling baked goods, the reverse dropshipping model is likely not the right choice. Therefore, choosing it is one of many dropshipping beginner mistakes. In the long run, logistics can be difficult, and this would affect you as well.
2. Language Barrier
One of the significant barriers you can expect during the reverse dropshipping process is the language barrier. Despite the fact that English has been taught in Chinese schools for many years now, only a few people can speak English fluently in the country. Therefore, being able to write, speak, and read the Chinese language fluently is a pretty strict requirement you need to be aware of.
3. Dealing With Different Market Conditions
Innovation is evolving, and with the way the dollar fluctuates without getting the actual rate for eCommerce, you should expect market imbalance. That's why it's essential to find a stable market when diving into your dropshipping plans.
A good example is Google and Facebook (Meta) that are blocked in China. This way, a lot of knowledge you have learned about Google Ads or Facebook Ads might not benefit you. Instead, you'll have to concentrate your marketing efforts on other related platforms accepted in the country, such as Baidu.
Should You Choose Reverse Dropshipping?
Choosing reverse dropshipping should be your next move. You might have tried the regular dropshipping business but this seems to be fairly easy with fewer people doing the business. Simply put, instead of relying on major eCommerce and Shopify, you can use them as suppliers, meaning reversing the entire dropship model with the benefits highlighted in this article. We can tell you that reverse dropshipping is one of the things you should try today.
Niche Products of Reverse Dropshipping
Maybe, you don't know where to begin, and you've been finding it difficult to get the right niche. Choosing the right niche is an important step to achieving your business goal in dropshipping. And it's even the one we see get stuck often. In a nutshell, below are the niche products of reverse dropshipping.
1. Clothing and Accessories Niche
One of the most popular dropshipping niches to consider if you're looking to start this business is clothing and accessories. In fact, it's one of the low-cost products that you can sell and have your profits in no time. The key here is to narrow down your product offerings to a particular theme that will allow you to set yourself apart and define your brand in the long run.
2. Health and Grooming Niche
Another niche with quite a bit of room for growth is the health and personal grooming products. With this, you can look at procuring skin creams, lotions, hair products, and many others. Not only is that, but this product can all be marked up quite a bit to get you the biggest margin possible. More so, since grooming products generally cost very little to procure, you can increase the margin fairly easily.
3. Food and Groceries Niche
While not all food is a great option for reserve dropshipping, there's a large market for snacks and other non-perishables. This means, if you're looking to sell baked goods online, you can do that, but dropshipping might not be the right choice. Instead, we advise you to focus on non-perishables and try selling alcohol online, sell whiskey online, and many others, to mention a few.
4. Electronics
We discussed earlier in this article that electronics is one of the things to consider if you're looking to enter reverse dropshipping. You may end up with low-quality electronics no one wants or a thin dropshipping profit margin. But focusing on lower-cost electronics may be a good choice as you aren't competing against major companies.
5. Office Products and Tools
Desktop items like keyboard trays, mugs, notepads, and others are great choices for the reverse dropshipping venture. And this is because; they're generally low-cost, and customers don't expect them to be of very high quality. One thing you should do is to ensure not to sell products that another business owns the copyright for.
6. Car Accessories Niche
This is another niche to put into consideration. In addition, the car plays a major role in the fabric of American culture. Also, a majority of people in the country own at least one car, and they often spend a lot of time in them. In this case, you may need to go into products like car stickers that customers can purchase to personalize their car decals.
Things to Know Before Starting Reverse Dropshipping
Many people shy away from getting an online store business. Sometimes, it could be as a result of the capital, costs, and fulfillment hassles. Regardless, you don't need to worry as we have compiled some of the things you should know. Would it be much easier to get started right?
Of course, that's why you need to understand some facts before starting a reverse dropshipping. If not, you won't know how to get started, or the process might seem challenging. In this section, we will remind you of the things to know before starting a reverse dropshipping store.
1. Pick your Niche Wisely
Drawing on the first point, try to choose your niche wisely. This will help you sell the goods or items you know are carried by both suppliers. This way, you'll have fulfillment options. And even if you don't have exactly the same item, it's always better to use generics to your advantage.
2. Check Security and Fraud Issues
Storing your customer's information is among the way to successfully run an eCommerce store. To do this conveniently, you'll need to store the customer's card and abide by all sorts of PCI (payment card industry) compliance rules and security audits. The process might seem so expensive, but it is worth it.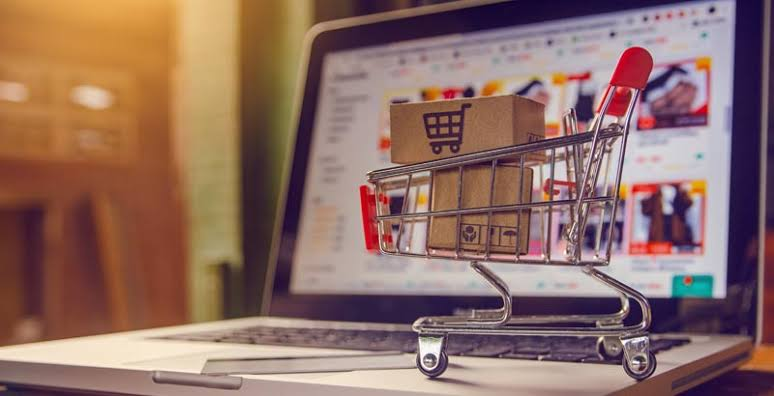 3. Dealing with Reverse Dropshipping Returns
Sometimes, dealing with dropshipping returns might be a complex task. This is because; it involves calculating the cost of making the goods available and all the transactions within. Now, whenever a customer needs to return an item, always ensure that they're on good terms when you want to return.
4. Create Your Brand
We believe this should be on your mind whenever you're starting the dropshipping business for the first time. As such, always understand that your business will have more value if you can rebrand whatever you are selling. Thereafter, look for a product and sell it as your own brand with custom packaging.
Conclusion
You'll never have a set-and-forget advertising or marketing solution if there's no guidance. Reverse dropshipping requires proper consideration, and that's why you may see a lot of people start small and become successful. Would you love to know the best reverse dropshipping niche, or e-commerce analysis and ideas to grow your business? Visit dropshipping niche finder - FindNiche. Nonetheless, draw up a strategic plan, and make your business dream happen today.