Cj Dropshipping Vs AliExpress: Which Can Help You Better Dropship from China – FindNiche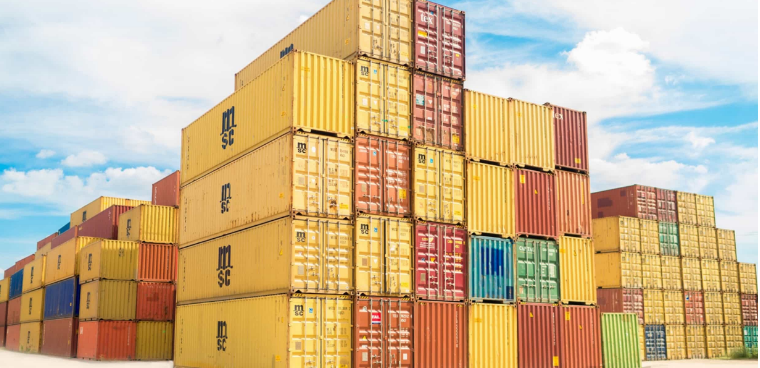 The next significant step once your eCommerce store website goes public is to discover dropshipping suppliers. It is critical to make the appropriate decision because they are responsible for a big portion of the dropshipping business operations.
Even if your store's website provides a positive user experience, if your dropshipping suppliers fail to properly fulfill orders, it could impact your sales.
Aliexpress is a fantastic platform for beginners to start dropshipping since it's easy to test-winning products, it's simple to use, it has a large number of products and vendors, and it processes orders quickly. However, when it comes to growing up your business, Aliexpress does not appear to be the best option; this will be discussed in detail later in this article.
What does CJDropshipping offer as an Aliexpress competitor? In this article, we will compare Aliexpress and CJ Dropshipping in terms of products, services, shipping, and other factors. So that you have a thorough understanding of these two dropshipping services, you can determine whether to go with one of them based on your demands.
Besides, we will highlight the major peculiarities of CJDropshipping and AliExpress. You'll get insights into what you need to know about these suppliers and the way to go about the dropshipping process. Most importantly, we will figure out which of dropshipping suppliers can help you better dropship from China.
What is CJ Dropshipping?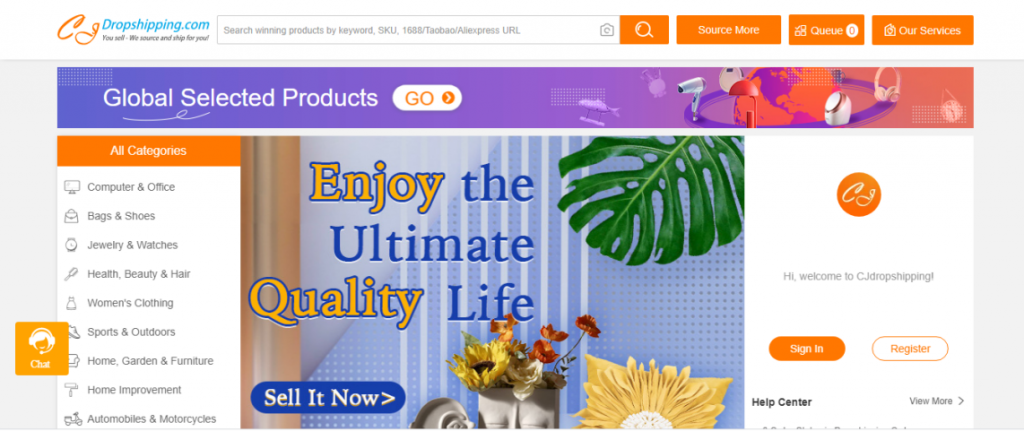 CDropshipping occasionally referred to as CJ is an amazing platform established by a China-based wholesale company implemented with various dropshipping services like shipping services, product sourcing, customized packing, product branding, other processing, and more.
It is a one-stop platform capturing all services on dropshipping businesses. Also, it offers additional services such as an affiliate program, API Support, warehousing service, as well as photo and video taking.
CjDropshipping review is proclaimed as a combination of other dropshippers list- Oberlo and Aliexpress which draws orders from their store and takes care of them. The reviews feature over 10 product categories - furniture, clothing, health, and multiple subcategories. This wide assortment of products provides you with luxury different choices.
Advantages and Disadvantages of CjDropshipping
Here's a simple pro-cons summary for using CJDropshipping to help compress the crispness of information above:
CJ has ascertained to have various benefits when it comes to using this platform.
What are these advantages exactly?
1. Warehousing Services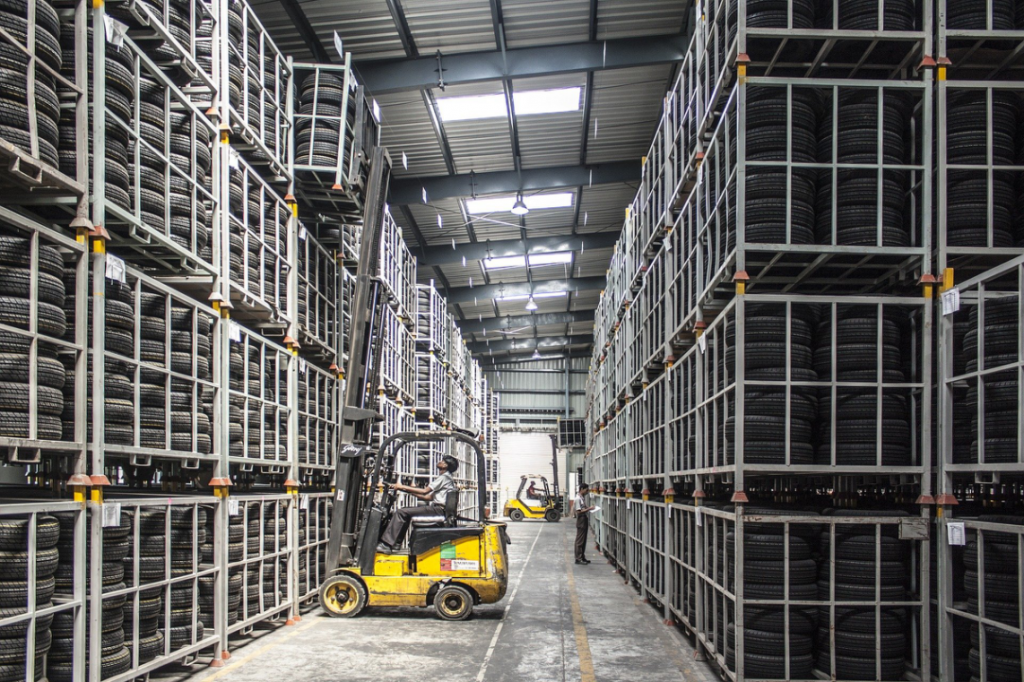 Cjdropshipping is worth considering while searching for a wholesaler for dropshipping. They give access to all dropshipping products stocked in various warehouses located in different places of the world. This makes it possible to extend your reach globally while ensuring fast shipping times.
Besides, as they conserve your products, they give you supplementary services which are not usually available directly from other dropshipper lists.
2. Customized and Branded Packaging
A satisfied customer receives a properly packaged, well-looking, and undamaged shipment.
An essential component of CJDropshipping that helps in building long-term relationships with your clients is bespoke packaging. Interestingly, to make your items more appealing to your customers, you can choose from a variety of branding options. Just as you know, customized packaging creates a way for brands to stand out and perfect their brand image.
3. Product Sourcing
This is a significant advantage of dropshipping with Cjdropshipping. After gaining access to CJ thousands of products, you can request that a specific product be added to your catalog upon request.
In addition, once the product is added to the Cj Dropshipping review, it will be accessible to everyone on the site, along with end customers and drop shippers.
4. Quality Control
CJdropshipping provides quality control services to ensure that your shipments are free of defects and also within the specification of final products. Also, a thorough inspection is conducted on all items that proceed from their warehouse to ensure that they meet their quality and wholesome state standards. It is carried out to determine the efficacy of the created product.
You can choose where to buy these items by specifying warehouse locations, costs, and shipping terms.
Cons
Despite a long list of benefits from working with CJdropshipping, there are a few key negatives to their services that may cause you to reconsider granting them a spot in your company:
Cj Dropshipping is quite incomprehensible for beginners to use. Partnership with this company will be very difficult for many users. A few of their tutorials can help figure it out.
Also, their website contains some parts that are not written in native English and may be hard to understand.
Another significant drawback is that CJ Dropshipping doesn't automatically transmit receipts and invoices and the only possibility to receive them is on request.
In addition, this platform is better suited for small items dropshipping. Shipping charges are huge and the entire listing may not be so profitable for oversized products.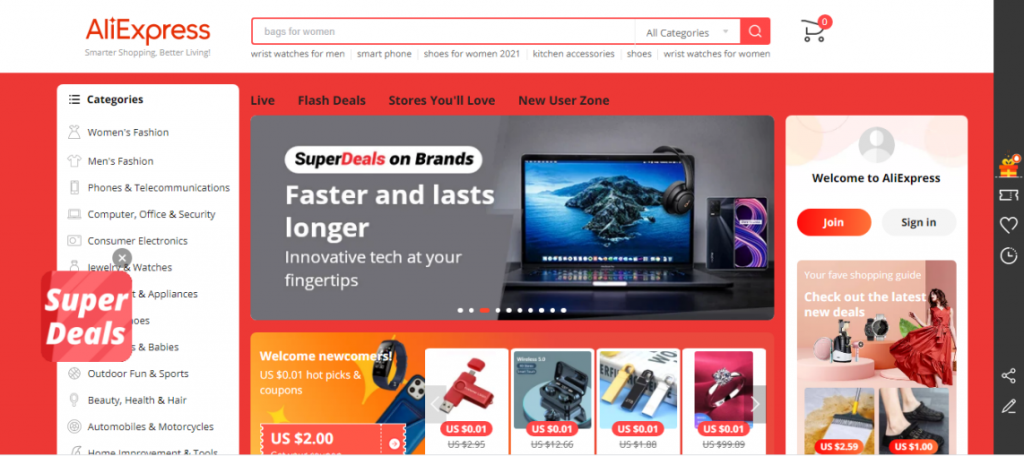 In recent years AliExpress has become a huge online marketplace widely used for dropshipping. Without even hundreds of investments, Aliexpress has helped a lot of e-commerce entrepreneurs make millions of dollars.
Further, they offer a wide range of products at very competitive prices, as these are most Chinese suppliers. Intriguing products from AliExpress include jewelry, clothing, electronics, home decor, and more. Besides, this platform is a promising avenue to buy products if you want to sell items online.
In addition, you can dropship items anywhere in the world with AliExpress. You can also import products directly from AliExpress.com to your shop by selecting millions of products right at your fingertips. You will also have the freedom to set prices and supplements as well.
Interestingly, when an order is received from a customer, you purchase it from a supplier at AliExpress and send the product to your customer directly from their warehouse.
Advantages and Disadvantages of AliExpress
Thousands of entrepreneurs all around the world are dropshipping with this platform because it is an amazing website. Here are some advantages of using this platform:
With AliExpress, you don't need huge capital at the onset of your business. You can easily examine what products you can add to your store with no extra costs. This relieves you of additional fees attached to setting up and maintaining your dropshipping business.
Interestingly, other processes involved in keeping up with your business are also of reasonable costs.
2. Reduced transaction rates
Since labor in China is not on the big side, it enables AliExpress to offer products and services at a low price.
Good to know - you can always make a large profit when goods are delivered to you at a reduced amount. However, for you to be able to compete in the market, you should also sell your products at a lower price. With this strategy, you'll be able to scale up your business.
3. Products image for visibility
Suppliers on AliExpress frequently have photographs and well-written product descriptions that you may utilize in your online store. You may always make adjustments to help you promote more effectively and get more customers.
It's also a great place for dropshipping entrepreneurs from all around the world to set up shop. Interestingly, creating an AliExpress account and adding products to your store are both free.
Disadvantages of AliExpress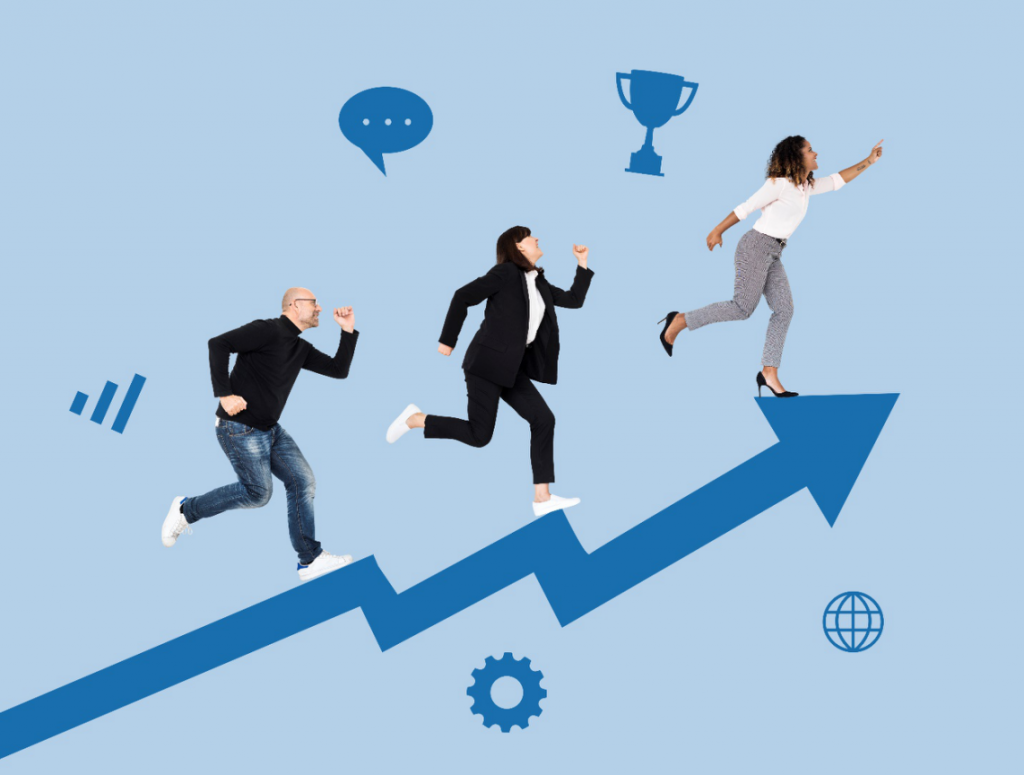 The competition is high, there are many companies, individuals, and sellers connected to AliExpress. Every business is striving to find its place just like you which can make it difficult to stand out from the crowd.
However, you have to do a lot of work by branding your business and company. You must level up your marketing strategy. This will ensure that your business is recognized and moves ahead of the competition.
This is a common problem that surfaces in the AliExpress landscape. The time it takes to transfer such a product can take extremely long.
When there's a problem with any of the products you sell or buy on AliExpress, getting it handled isn't straightforward. The process of returning is really difficult. It can take months to return an item to a supplier, and even longer to receive a refund.
Many consumers say that they never receive any kind of return. If you're a product-selling company, you'll have to cover the cost of the refund yourself and wait for your supplier to return the funds.
CJDropshipping Vs AliExpress
So, with CJDropshipping and AliExpress as two of the most popular dropshipping providers, let's take a look at each of them and let's take a quick look at how they differ from each other:
Basic Differences
AliExpress is a global marketplace for retailers. Individual vendors can open storefronts, in which case an order is fulfilled by the dealer with whom it was placed. AliExpress does not manage this aspect directly, but rather provides a platform for others to do so.
CJ on the other hand is a three-in-one resource. You can order things from them, have them processed, and have them mail them to you.
So, if we consider the full process of making a transaction, from the moment a buyer chooses a good until receiving it, CJ Dropshipping can handle more responsibilities. The CJ Dropshipping business may be a better choice for individuals who want to eliminate the usage of an additional tool for order processing.
Product Listing
The AliExpress marketplace, which is open to over 8.7 million traders, has over 2.5 billion products to pick from. This puts it well ahead of CJDropshipping, which only offers about 215,000 goods. However, the product issue is a little more complicated.
Interestingly, a beginner eCommerce business owner can always maximize the platform to test the waters to secure a profitable product.
CJdropshipping on the other hand doesn't have the same product listing technique as AliExpress. Product listing on CJDropshipping is done by the CJ team - they list products according to their trend which is why the available products are limited in number.
In addition, CJ is developing a supplier program, which implies suppliers will soon be able to list their items on their platform. Besides, users can only post products that are seen to be profitable.
As more suppliers join, CJ's product listings may meet up with AliExpress.
Product Cost
If you just look at the pricing of the product, AliExpress products are substantially more expensive than CJ Dropshipping products. This is partly since AliExpress acts as a sort of middleman.
Many people who open stores on the site still need to order merchandise from manufacturers.
They normally do not operate on a large enough scale to be able to obtain things at very low prices. Furthermore, once the products have been presented on the platform, they must invest in advertisements to increase visibility.
There are additional annual fees, which include a refund policy that demands a sales objective of USD30,000 for a 50% refund and USD60,000 for a 100% refund.
The CJ team manages relationships with manufacturers so that products can be listed on the marketplace at reasonable pricing. The CJ Dropshipping business is the preferable alternative in this regard.
Payment Method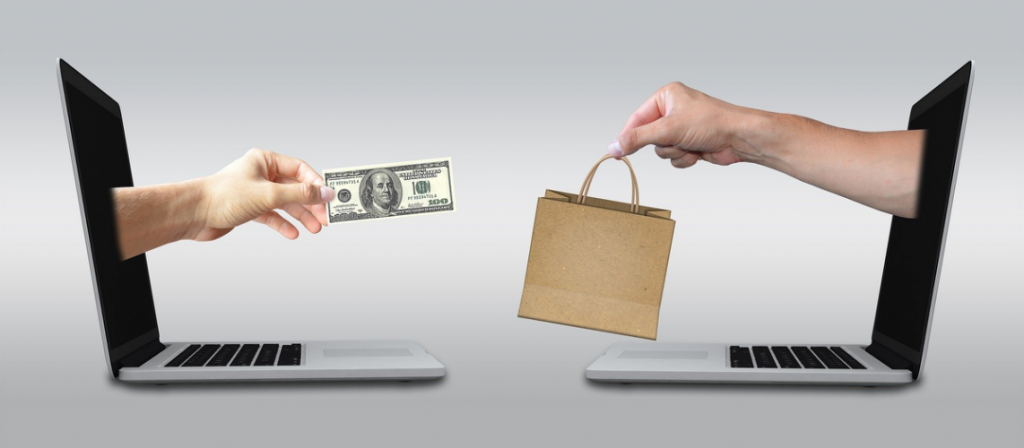 The CJ checkout offers eight standard choices that are available in more than 150 countries. The COD (Cash On Delivery) option is one standout feature that may appeal to some store owners. However, this is only available to authorized clients.
Payment options on AliExpress vary because you may be sourcing products from a variety of merchants. This means you may have to put in some extra effort to not just find the product, but also to find a merchant who accepts your preferred payment methods.
If this becomes difficult, your banking could become a more complicated web. Customers may pay you in a variety of methods, each requiring the use of a different option or collection of options.
This may not be straightforward for a new store, so you may wind up limiting yourself to vendors who accept the payment alternatives associated with your order processing.
A decision like this could stifle long-term growth. Here's where you can discover more about AliExpress's most popular payment methods.
When it comes to enforcing security measures in multiple order scenarios, AliExpress can be a pain. A failed transaction with money deducted is the last thing you want to see.
CJ comes out on top in terms of payment methods when you consider the COD option and the fact that every payment option offered by CJ covers any product listed and multiple countries.
Undoubtedly, you have at your fingertips the essentials about Aliexpress and CJdropshipping. However, I promised you a hot cake at the beginning – these tips will help you know the best dropshipper from China.
How to Dropship from China?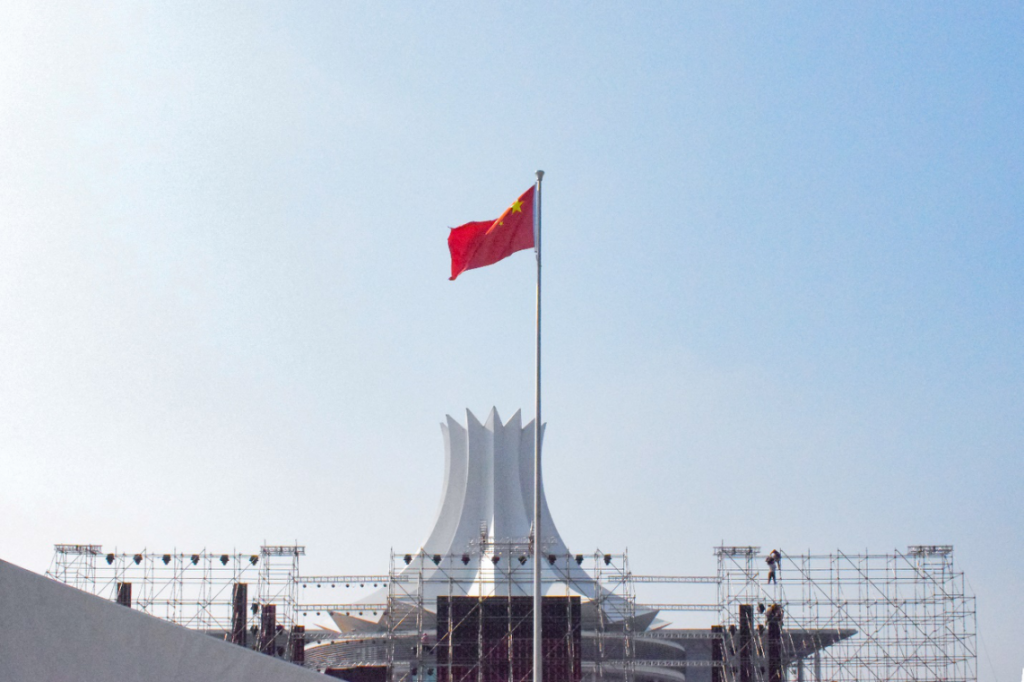 If you're new to dropshipping, you've probably seen that many dropshippers prefer to do so from China. Once you're sure of the products you want to sell and the dropshipping service to partner with, there are steps you must follow as you start getting orders from customers.
Here is a step-by-step guide on how to dropship from China:
1. Choose Your Supplier
It is critical to speak with suppliers first; this is your first line of defense in separating the good from the bad.
Ask questions and then more questions; if you don't comprehend what they're saying, ask again. To be honest, language difficulties can be an issue. If you choose a supplier who you don't comprehend the second time, you're going to have a long-term problem.
If something sounds too good to be true, it most likely is. To get you through the door, some suppliers will tell you exactly what you want to hear. It's also perfectly acceptable to ask them to verify such assertions.
2. Confirm Their Delivery Times
If your supplier promises to be able to deliver orders to your clients far faster than the competition, expect them to back up their claims.
Requesting tracking numbers for recent deliveries to certain nations is a useful approach to double-check this; this is a common request. It's also a good idea to inquire about how the supplier will handle late delivery during this period.
3. Purchase Some Samples
Samples should be provided by all suppliers, even those with a MOQ, albeit not for free, but samples should always be considered into your startup expenses.
This allows you to confirm that the product is of good quality and arrives on time. The state of the packaging, as well as the quality of any branding you may have paid extra for, are also crucial considerations.
However, due to the wide range of products, it can be daunting to find profitable products for your eCommerce business – don't be scared!
With FindNiche, locating the best AliExpress products is as easy as locating the restaurant that sells your favorite delicacy. In addition, with this tool, you can easily find AliExpress best sellers and track competitors' display ads.
1. Sign up
Register with a valid email and password.
2. Select AliExpress
This page present different filter combination and custom filter to help you discover specific products based on your choice.
Low Competition level: Look for products with Order Last 30 Days >200 and total review < 100, since these are more likely to have high demand, low competition, and low operating expenses.
View potential products: Filter products with a Star Rating of 3.7 and an Order Last 30 Days >200, which frequently have a lot of activity but poor quality.
High ROIC: Look for products with a price of more than $20 and an order date of more than $200, since these are more likely to have greater units per transaction (UPT) and a higher return on investment (ROI).
New Hot-Selling: Filter products with a 7-Day Order Growth of >100%, a total order of >1000, and a release date within 3 months, which have often been tested and sold well.
Trending Niche: Filter products with order 7 days' growth >100%, order last 7 days between 20 to 200, and release date in 3 Months, which frequently have a high growth rate but modest sales.
3. Examine the product performance
Start making your dream sales!
4. Handling the automation
Many of the providers take care of this for you, either with their app or a plugin that connects to your eCommerce platform with relative ease.
In most cases, these apps will import the goods and photographs into your store in just a few clicks. You can use the same application to fulfill an order once it has been placed.
A bonus is that once the provider has shipped the item, these apps will usually link the tracking numbers.
eCommerce is a difficult but intriguing game to play, and those that keep up with the latest trends and use them appropriately will be successful.
CJ Dropshipping and AliExpress are both outstanding sites to kickstart your dropshipping business, however, you have to decide on which one will perfectly fit into your business model.
It's crucial to decide which platform you'll utilize in the long run and stick with it. Both have advantages and disadvantages and can provide a lot of value.
AliExpress is a great outlet, to begin with, especially if you want to check how products are performing in the market. Also, CJ Dropshipping is critical in building a business that'll both be profitable and lasting.
Keep your focus on your goal. We pointed out that both platforms are suited for it, so whether you're a Shopify store owner or any other store platform owner, find your winning products.
BIOGS
Blogs about dropship from China
---
FindNiche - Best Dropshipping Niche Finder