Definitive Guide to How Long Does AliExpress Take to Ship
The shipping process is one of the things that dropshippers pay attention to when choosing an e-commerce platform and supplier. When it comes to AliExpress, the significance of this matter rises. Needless to say, possible delays in the delivery of the order to the customer mean returns, refunds, negative comments, and loss of trust for dropshippers.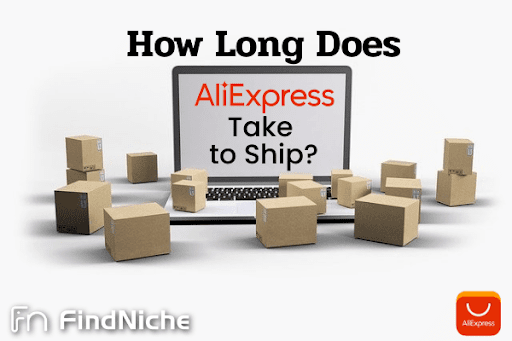 Those who do not want to experience this situation are looking for the clearest answers to the question How Long Does AliExpress Take to Ship. If you are one of these dropships, you are in the right place. Here is the comprehensive AliExpress shipping guide with statistics, official information and real-life experiences.
The table of contents of this article is as follows.
Statistics about AliExpress Shipping Process
The most prominent reasons for this are myths like "You can't receive your order before a few months". So what do statistics tell us?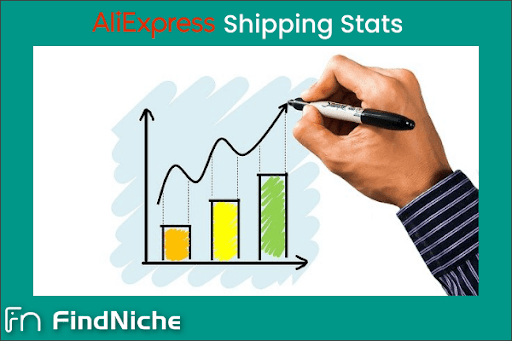 Don't worry about the various myths because AliExpress is used by more than 150 million buyers in more than 190 countries around the world.
It also takes its place in the list of the top 50 most visited websites around the world.
AliExpress Standard shipping delivers goods to nearly 254 countries all over the globe, including China.
According to the explanations on the AliExpress Shipping page, your order will be sent within 7 days at the earliest, according to the shipping method you choose.
Again in the same section, it is stated that the delivery time will be a maximum of 45 days according to the selected AliExpress shipping method.
Now you might think you don't need to be giddy and worried about AliExpress shipping time. However, there are still some points you need to explore.
How Long Does AliExpress Take to Ship?
Let's get to the primary subject. The common concern that occurs while purchasing from AliExpress is how long it takes to ship. Actually, AliExpress average shipping time depends on many factors. These can be:
Shipping Methods
Country of destination
Busy periods or holidays
Before diving into AliExpress standard and premium shipping methods, let's define AliExpress shipping.
What is AliExpress Shipping?
"AliExpress Shipping is the one-stop shipping method that AliExpress and Cainiao Network officially provide."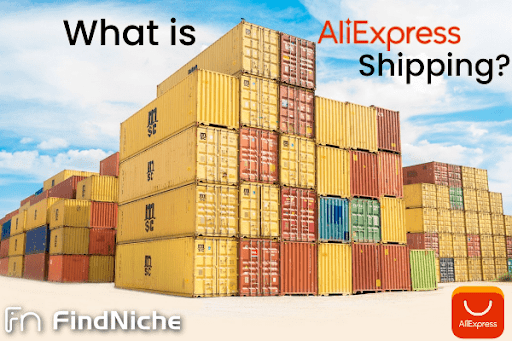 As an end-to-end cross-border logistics service, it contains:
the first-mile pickup service,
consolidation service,
international line-haul service,
customs clearance service,
last-mile delivery service,
global tracking service,
customer service,
logistics dispute resolution service,
platform guaranteed compensation service.
Shipping Methods
AliExpress shipping methods are set up by the suppliers. As a dropshipper or shopper, you can select the shipping method while placing orders. If you have doubts about the shipping method, the best way is to directly contact the seller for more shipping information.
For example, you live in the USA and want to order colored pencils from the AliExpress seller. After selecting your item, you should enlarge the shipping methods by clicking " More Options".

Here you will explore shipping methods set up by this AliExpress seller. Free shipping and other paid shipping options are included.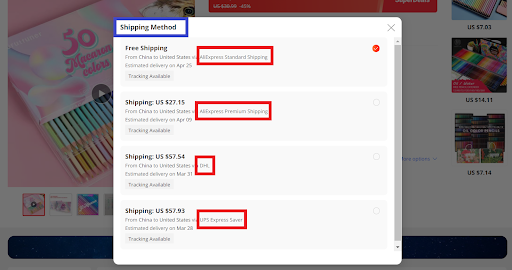 ⚠️ Bear in mind that, these options are not fixed and can vary depending on the seller, destination country, and product.
There are 3 main shipping methods to answer the question How Long Does AliExpress Take to Ship. These are
AliExpress Standart Shipping
AliExpress Premium Shipping
Major carriers.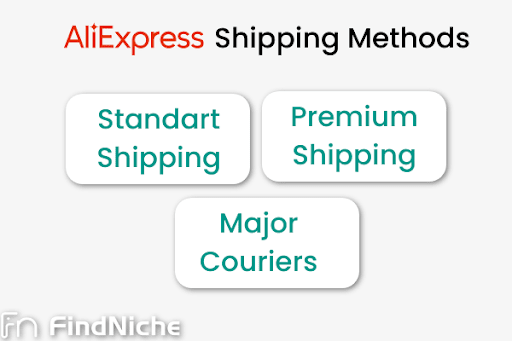 1.AliExpress Standart Shipping
When it comes to the shipping time, packages that are sent with AliExpress Standard Shipping usually take 15 to 45 working days.
Standard shipping is the most preferred method by AliExpress consumers. The reason is that it is usually free and trackable. Even if a fee is requested, shoppers can have their orders shipped at a low cost.
2.AliExpress Premium Shipping
AliExpress Premium Shipping is the smart solution for those who want to receive their ordered items in a shorter time compared to standard shipping but pay less shipping costs compared to express carriers.
AliExpress Premium Shipping will provide an estimated delivery time from 7 to 15 working days.
3. Major carriers
If the products you are going to purchase are valuable and you have concerns regarding the safety of the goods, then your preference should be one of the major carriers.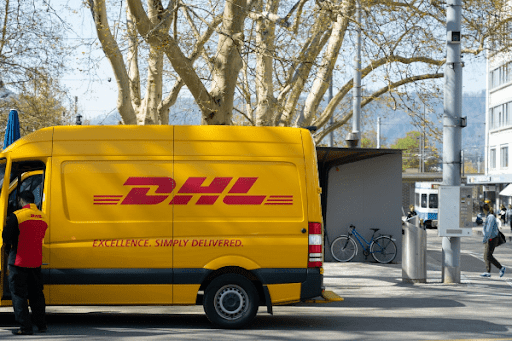 However, it should be taken into account that this option will be the most costly among other methods. In addition, the seller may not have chosen these shipping companies. Thus, it may not be a choice just for you.
AliExpress suppliers can choose from the following express shipping options:
UPS,
FedEx,
DHL,
TNT,
EMS,
TOLL,
e-EMS,
ePacket,
China Post Registered Air Mail,
China Post Air Parcel,
China Post Ordinary Small Packet Plus,
HongKong Post Air Mail,
HongKong Post Air Parcel,
Singapore Post, Swiss Post,
Sweden Post,
Russian Air,
Special Line-YW,
DHL Global Mail,
S.F. Express, etc
Country of Destination
AliExpress ships items almost anywhere in the world, but will reach much more rapidly in countries where there are usually many overseas orders and with a fine state postal service.
Therefore, the country you are in will also be a criterion when searching for an answer to the question How Long Does AliExpress Take to Ship. Let's continue with the colored pencil example above.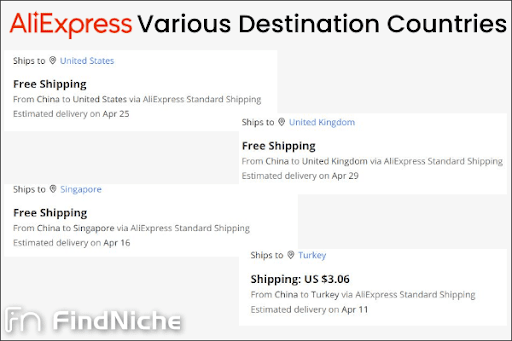 Ordered on March 20, this item takes 36 days to deliver to the US with AliExpress Standard Shipping. When the United Kingdom is selected, this period becomes 40 days. When Singapore is chosen, it drops to 27 days. When Turkey is selected, while a 22-day cargo process is waiting for you, also 3 dollars is requested for the shipping fee.
Busy Periods and Holidays
In some periods of the year, your orders may take longer to deliver than normal times. This happens because in the country of origin there is a remarkable accumulation of orders. Furthermore, when arriving at your country it is feasible that it is extended still more since the service of carriers is also collapsed.
Therefore, it is wise to be aware of these periods and avoid placing orders during this period. These can be:
11.11
Black Friday
Cyber Monday
Halloween
Christmas
Valentina's Day
Chinese New Year
Considering that the majority of sellers on AliExpress are from China, the most vital of the above holidays will be Chinese New Year. It is celebrated in early February, usually lasts one or two weeks, so if you purchase on those dates your orders may take longer than normal to send your orders or to have movement in tracking.
The Fastest AliExpress Shipping Method: Based on Real-Life Experience
Although we offer statistics and official information, the best evaluation will be made by experienced buyers. Therefore, in order to find the most realistic answer to the question of How Long Does AliExpress Take to Ship we apply the thought of 3 different AliExpress buyers. Our first consumer is from the US.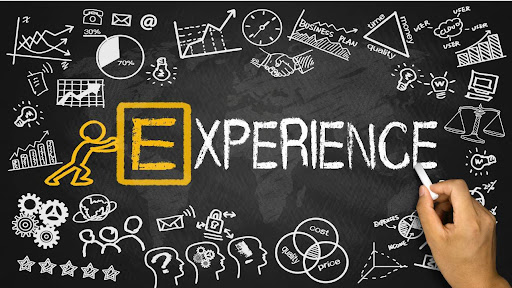 1)Theresa, a shopper from the USA, shared her experience:
I've been ordering through AliExpress for a year. I actually have 30 packages a month coming from China. All different kinds of items.
I use whatever
shipping method is free
, I rarely ever pay for shipping. E packet can be quicker than most but it's not always the case.
Shipping time can vary from seller to seller
but the standard rate in
my experience is 23 days.
I have received items
as quick as 7 days
and was shipped using
China post small package
.
The longest
I ever waited for a package was
35 days
. The
2 times
I waited longer than 35 days.
This has happened 3 times in 1 year out of a few hundred packages. I'd say that's great stats.
Theresa eliminates the worries in the minds of shoppers from AliExpress with her background. Moreover, she addresses some of the myths spread on the internet:
"I don't know why people are saying it takes 2-3 months to get their items. In my experience, that's an over-exaggerated
statement
.
So in my vast experience with AliExpress shipping time take roughly 23 days with standard free shipping. Epacket can take 7-25 days.
But read the reviews before you order. I always research seller and item before buying"
2)The next story is an example of fast AliExpress shipping from McConkey. He says:
"I ordered a gadget from AliExpress. The shipping carrier was FedEx. I watched as it came from the other side of the world. What normally would have been two days was
four days
instead."
3)Elizabeth, on the other hand, takes the subject from a different perspective and touches on the importance of the location of the warehouse:
"It really depends on the location of the warehouse you ordered from and the speed of shipping you selected. On each item, you will see the estimated date of delivery.
This is usually the length of time it will take to get to you. If you are in a rush to get something quicker, then I suggest you adjust your search criteria to the USA.
Those orders typically come to a lot quicker as they don't pass through customs. If you order from a seller based in China then the package could take months to receive."
She advises dropshippers to choose sellers that ship from their country. But how can you filter AliExpress Seller? At this point, FindNiche comes to save your time.
How to Get Faster Shipping on AliExpress: Golden Tips
In this section, we have compiled golden tips to get your AliExpress package as quickly as possible. Here are some spectacular tricks:
Step1: Filter on local sellers or warehouses. Jennison is a dropshipper from the USA. She wants to discover AliExpress sellers that ship from the USA. What's more, she wants to filter by item price between 10 to 30 dollars. Then, Jenison follows these steps:
Select any features and tags in order to filter.
Analyze the result.

1219 products found after the filtration. She now effortlessly select the most suitable one.
Step2: Filter on local sellers or warehouses. Do not order on holidays, especially on Chinese New Year.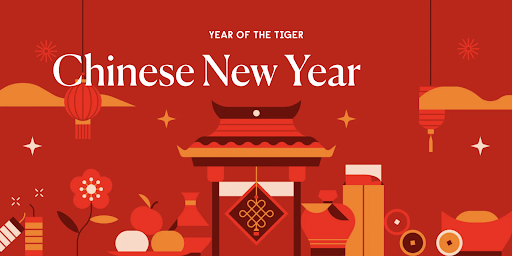 Step3: Try to contact AliExpress seller before ordering. For instance, you can let your supplier know that you're planning to dropship with them and ask if they can arrange a faster shipping method for your target country.
Step4: Try to shop from Top Brands: Top Brands mean more customer satisfaction. FindNiche also assists you with finding these AliExpress sellers. Furthermore, you can export all lists to CSV and then analyze them.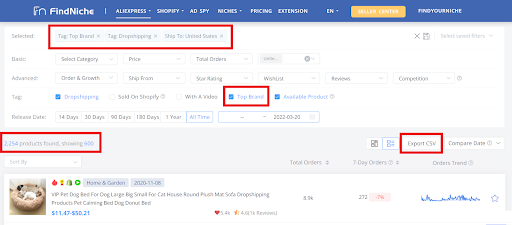 Step5: Read shopper's reviews: No need to discover new shipping methods if they already experienced. Scan AliExpress consumer's evaluation on discussing platforms like quora.com.
How Long Does AliExpress Take to Ship: FAQs
Although it is an ultimate guide, there may be some questions left untouched. Some specific questions we have identified for these are as follows:
1) How long does AliExpress take to ship to the USA?
There is no clear answer to this question because it depends on which shipping method you choose and the seller's country. For example, If you order from a seller with a warehouse in the USA, it takes about 3 days.
On the other hand, If you prefer AliExpress Standard shipping and the seller is from China, the delivery can last up to 45 days.
2) How do I track an order sent via AliExpress Shipping?
You can check the logistics information directly in your order details. The information will be updated within 5-7 days after the AliExpress seller sent the package.
3. You will see the tracking details are under "Logistics Information"
3) How do I know if my AliExpress order has been shipped?
After shopping on AliExpress, it is one of the most frequently asked questions whether the product is shipped or not. You can go to Visit "My Orders", Find the order, and check the order status. You will find one of these status reports:

1. Awaiting Shipment: AliExpress seller has not yet shipped it. You may wait for the shipment or contact him/her to get more information.
2. Awaiting Delivery: Seller has shipped the order. You may check the tracking status and wait for the delivery.
Final Thoughts
There is no clear answer to the question How Long Does AliExpress Take to Ship. Many factors such as shipping method, destination country, time of year, custom, product type, carrier company affect AliExpress average shipping time.
In our definitive guide, we have shared all the information about AliExpress shipping time and what you need to do to get fast delivery as a dropshipper or individual seller. FindNiche is your biggest assistant in AliExpress and all other dropshipping processes.