How to Start TikTok Dropshipping? – Complete Guide for Dummies
Just 5 years ago, if you run a dropshipping business, it's impossible to do it without Facebook ads. It seems that Facebook was the hottest social media and every single potential customer of yours was there.
But now, things have changed.
TikTok took over the Internet and became one of the topmost downloaded social media apps for both Android and iOS users. People start watching TikTok more than Facebook. And you, as a dropshipper, can't afford to miss this trend.
You may have heard of the term 'TikTok dropshipping'. If you're curious about what it is and how it can help you grow your business, you've come to the right place. In this article, we'll show you an A-to-Z guide on TikTok dropshipping and how to get the most out of it.
What is TikTok dropshipping?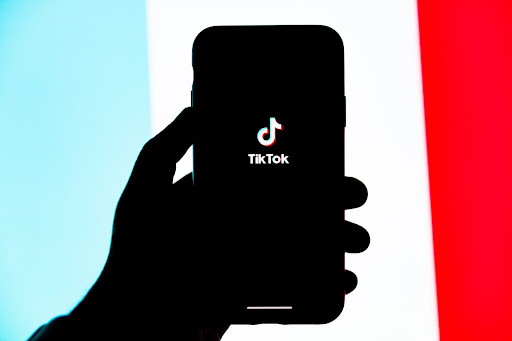 The dropshipping business model can be boiled down to only 3 main elements: supplier, online store, and marketing. You can choose various platforms for each of these elements. When it comes to suppliers, most people instantly think about Aliexpress. The same goes for Shopify when it comes to an online store.
But how about marketing? There could be some arguments and there is no definite answer for what is the best dropshipping marketing platform. But TikTok should definitely be one of them.
That's when the term TikTok dropshipping is coined. This means people leverage TikTok to advertise their dropshipping products. The most popular way to do TikTok dropshipping is by TikTok Ads and TikTok influencers.
Why dropshipping on TikTok?
First, let's take a look at some numbers TikTok has achieved over the years:
1 billion is the number of TikTok monthly active users in January 2022
3 billion is the times TikTok has been installed by worldwide users
167 million is the hours of video that TikTok users watch per minute
141 is the number of countries that TikTok is available in
$500M is the number of money consumers spent on TikTok in Q2 2021
TikTok has taken the world by storm and this is the main reason why you should start marketing your dropshipping business on TikTok.
Harnessing the power of this social media platform is no rocket science. Keep reading and we'll help you grasp the idea of how to be successful with TikTok dropshipping.
How to find dropshipping products on TikTok
Hashtag is an amazing way to find dropshipping products on TikTok. Here are 4 tips to take advantage of it.
Platform-related Hashtags
Because many people find the products on big platforms like TikTok and Amazon, they often attached platform-related hashtags to the videos. Below are some of the most common hashtags you can use on TikTok to search for the latest trending productspeople are obsessed with.
Product category Hashtags
If you already have a product category in mind, searching by using category-related hashtags is the best way.
Some category hashtags with millions of uses:
Platform + Product Category Hashtags
How about using both platform and category in a hashtag? This is a formula people often use in their videos. Some examples for you are:
Popular affixes
Some popular affixes to add are gadgets, hacks, haul, gear.
4 proven tips to dropshipping on TikTok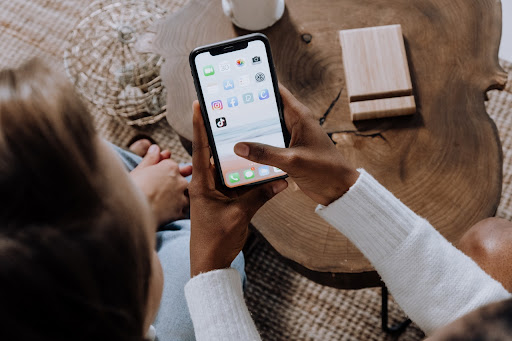 Be clear about your target audience
It's important to know who are the real users of TikTok and if they're your perfect target audience.
50% of TikTok users are under 34
32% of TikTok users are from 10 to 19
41% of TikTok users are from 15 to 24
53% of TikTok users are men and 47% are women
Since the TikTok audience is so young, it's a perfect place for you to promote impulse buy products that are cheap and funny. If you want to advertise your high-ticket products, maybe you'll need to think again.
Create short and organic ads
TikTok has created an ad revolution. This is because ads no longer have to be fancy. You don't need to hire a professional photographer and celebrity to make an expensive commercial ad.
In fact, people love organic content to which they can relate. You can create an ad yourself using TikTok as the only video editor and post it.
Avoid common ads mistakes
You're running your ads for the first time and it gets no impression? Don't fret. Before quitting TikTok dropshipping, check if you've made some common mistakes in why TikTok ads fail.
Fortunately, this is no guesswork. TikTok has stated on their website a list of common reasons why your ads don't work well. Some of the most common ones are:
Exaggerated or misleading content
Grammar mistakes and spelling errors
Low-quality audio and photo
Inconsistent product price
For the full list, check out the link yourself!
Optimize your ads with a checklist
If you're running TikTok ads, it's important to optimize your ads using the checklist from the TikTik Business Help Center.
TikTok ads dropshipping: pros and cons
Pros of TikTok Ads
Huge market: Since TikTok has 1 billion monthly active users, it can help you approach an enormous amount of target audience.
High engagement rate: TikTok has a jaw-dropshipping engagement rate of 17.96%. While Instagram's engagement rate is only 3.86% and YouTube's is only 1.63%, TikTok has proved to be one step ahead of the game.
Cheap price: TikTok ads are considered relatively cheap, especially when compared to Facebook ads.
Look A Like feature: similar to Facebook ads, TikTok ads offer the Look A Like feature which helps promote the ads to the audience with similar behavior.
Cons of TikTok Ads
Not for desktop users: while TikTok's month users are huge, they're only from mobile devices. So if you're targeting desktop users, consider switching to other platforms like Facebook.
How to Dropshipping with TikTok Ads - A step-by-step guide
Set up a Shopify Store
Before promoting your business on TikTok, you need to set up your business first. Even though this sounds complicated for the novice, it actually isn't.
Your first step is to set up a Shopify store. You simply need to google this as the tutorial are everywhere. No need to spend money on a course to open your first dropshipping store!
Research Dropshipping Suppliers
This step can make or break your business. Because the suppliers are extremely important in the dropshipping business model. Finding the right suppliers with great products and services can affect how your customers think about you. Some of the most popular platforms for dropshipping suppliers are:
AliExpress
SaleHoo
Worldwide brands
Megagoods
Wholesale2B
Each supplier has its own pros and cons. So do your own research and you will find which one is the best for your business.
Pick Your Winning Products
First, we need to know what makes a winning product different from the rest. There are some factors you may notice in every winning product. They are:
It has a wow factor: The winning products should make people surprised and want to have them the first time they see them because it's just cool. If you watch enough TikTok's #amazonfinds, you'll surely know what this means
It has no ad restrictions: Products such as tobacco or adult content can't be advertised on TikTok. So make sure your product is allowed by TikTok's policies.
It has little to no competition: If you are the first one with a new product to enter the market, you can easily get the first-mover advantage. Meanwhile, if you have a cool product but the market is already saturated, your chances to become successful are much lower.
Start TikTok Ad Campaigns
First, you need a TikTok business account because TikTok doesn't allow you to run ads with a personal account.
Second, you'll need to install the TikTok app for your Shopify store.
After the app is installed, the next step is to add essential information such as TikTok Ad Manager, Data Sharing, and Payment to make your account up and running.
Moving on, you'll need to set the target audience. In this step, you can create a customer profile. If you're already familiar with Facebook Ads, then this action is no different from it.
Prepare ads material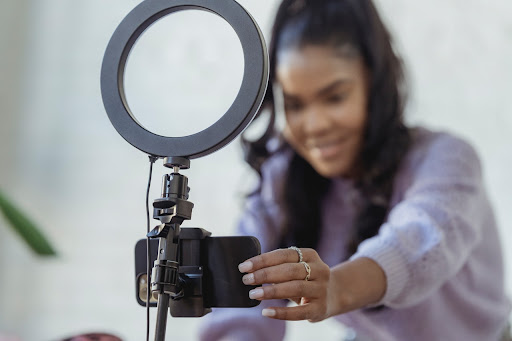 The checklist for the ads setup includes the video, text and link, call-to-action, and profile image. You can either create the organic content yourself or buy one. There are many services that offer you videos that look exactly like user-generated content for a cheap price. For the CTA, make sure you choose something short and direct such as 'Shop now', 'Buy today', 'Get the discount' to increase the click-through rate.
Track the ads performance
The Reporting inside the TikTok app will show you how your ads are performing using metrics such as CPC, CPM, conversion rate, reach, and others. It's important that you follow the metrics and keep optimizing your ads for better traffic to your store. You can even spy on competitors' TikTok ads to learn from them.
No one become instantly TikTok ads expert. The more experiment and experience you have, the better you become at TikTok dropshipping.
TikTok influencer dropshipping: pros and cons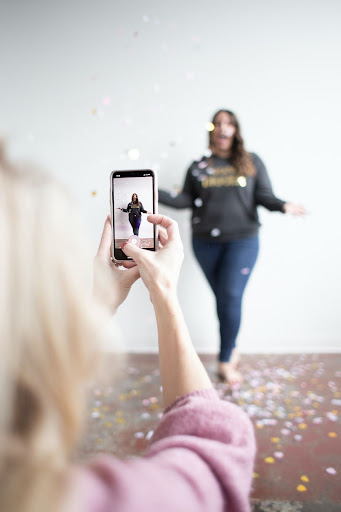 Pros of using TikTok influencers
The biggest pro of TikTok influencers is the low price. When TikTok become a worldwide sensation, it seems that everyone can be an influencer overnight. But since they're not celebrities, they can offer you the promotion for a cheap price.
If you don't have a big budget to work with the mega influencers with millions of followers, choose the micro-influencers to work with. They can still help you promote your business and reach out to your target audience.
Cons of using TikTok influencers
Though TikTok influencers seem to be such a fantastic opportunity for low-key marketing, it also has some cons. One of the most salient cons of this strategy is you can't choose your target audience. When you run the ads, you can visualize who your target audience is by adding the essential traits and characteristics to their profile such as age, gender, location, etc. But if you work with an influencer, you simply can't choose any of that. Your promotion will reach out to the followers of that influencer, who can be everyone, male or female, in various locations, etc.
How to dropshipping with TikTok influencers
Doing TikTok dropshipping with TikTok influencers is extremely easy. You can simply follow the steps below:
Find an influencer: You can use your creativity to search for an influencer. Maybe hang out in social media groups and forums to know who people are watching right now, check the trendy hashtags to see if they pop some names. You can even use some specialized tools to identify the most popular influencers in your niche. Don't forget to double-check your influencers' other social media to have a better understanding and evaluation of their presence.
Contact the influencers: After you have found the influencers, the next step is to contact them. You can simply leave them a message introducing yourself. It's important to discuss the price and the work as details as possible so it won't cause any friction in your future progress.
Influencer posts the agreed content: In this step, the influencer will create a short video reviewing your products. They can include your hashtags and links to your products in the bio also.
Get sales: In an optimistic scenario, some audience will see your influencer's video and love it so much that they decide to buy your products. But if things don't go well, it's time to think about changing to a different influencer.
Sum up on TikTok dropshipping
Since TikTok became the hottest social media platform over the last few years, many people have seen it as a gold mine for their dropshipping business. TikTok dropshipping will still be trendy in the near future. If you can leverage the platform's potential, your business can gain success overnight without having to spend a huge budget on marketing like Facebook or Google Ads.
Have you tried TikTok ads or TikTok influencers to promote your business? Comment below to share with us your own stories. We'd love to hear from you!