Best Dropshipping Niches Analytics Tool
for Online Store

Stop wasting time and money on bad products, get dropshipping niches from
AliExpress and Shopify every day.
Get Winning Products Now!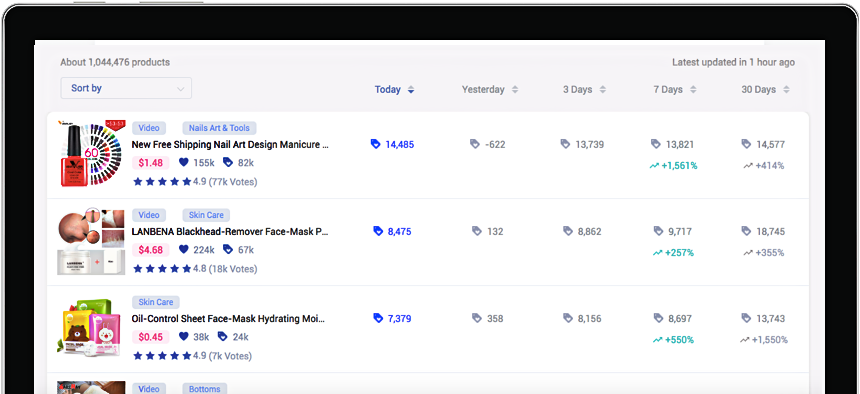 FINDNICHE
Multi-Platform Niches Analytics Tool
---
The analysis tool of the most popular channels in the e-commerce is the dropshipping's essential winning formula.
Shopify & AliExpress Product Analysis
Findniche searchs and captures the eCom store of Shopify and AliExpress by advanced algorithms, providing you with detailed information of more than 30 million products in popular dropshipping niches.

You can check the number of orders, the degree of competition, the countries / regions where the products perform well, and the dropshipping Facebook advertising information of product.
Take It Now!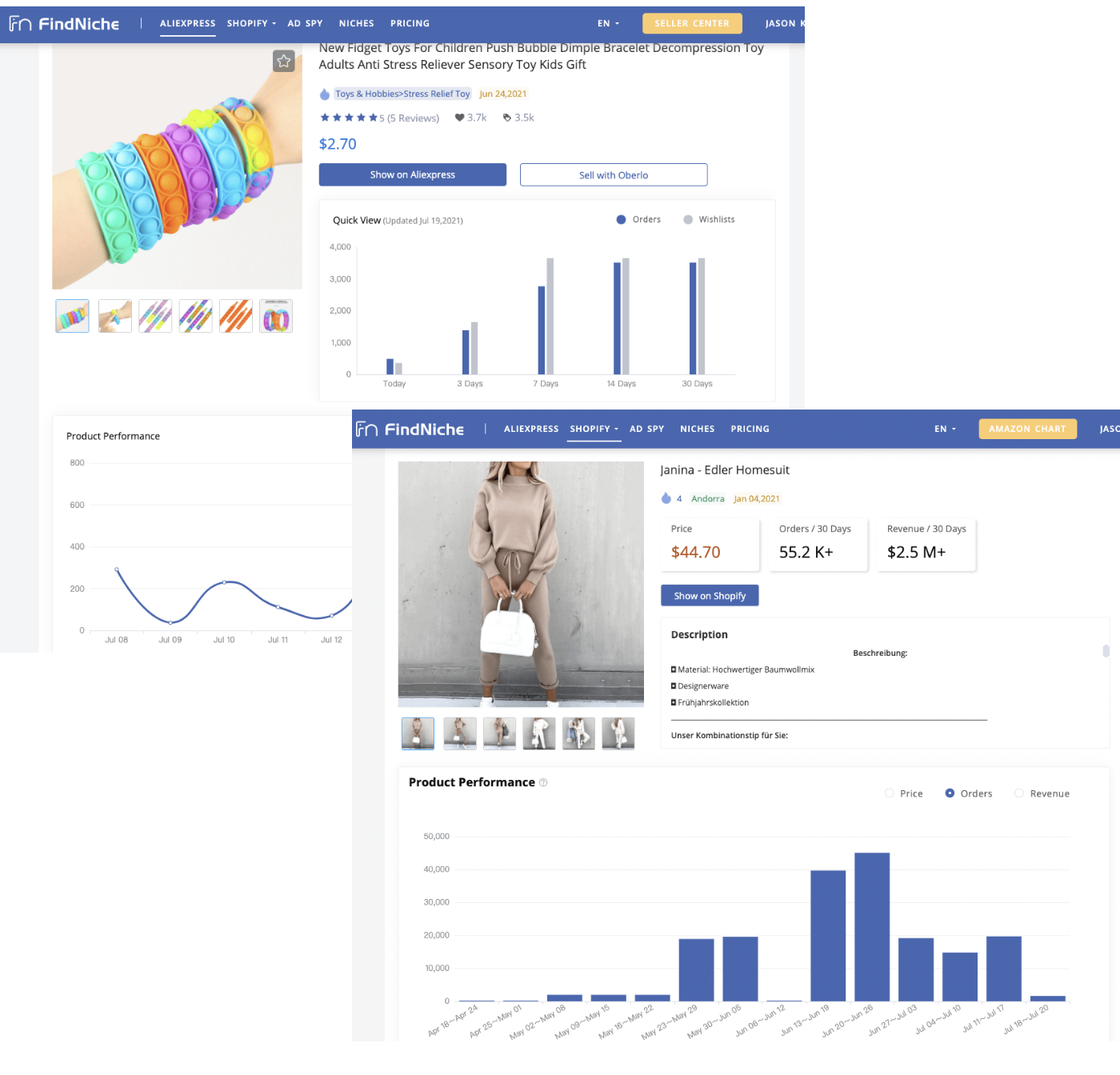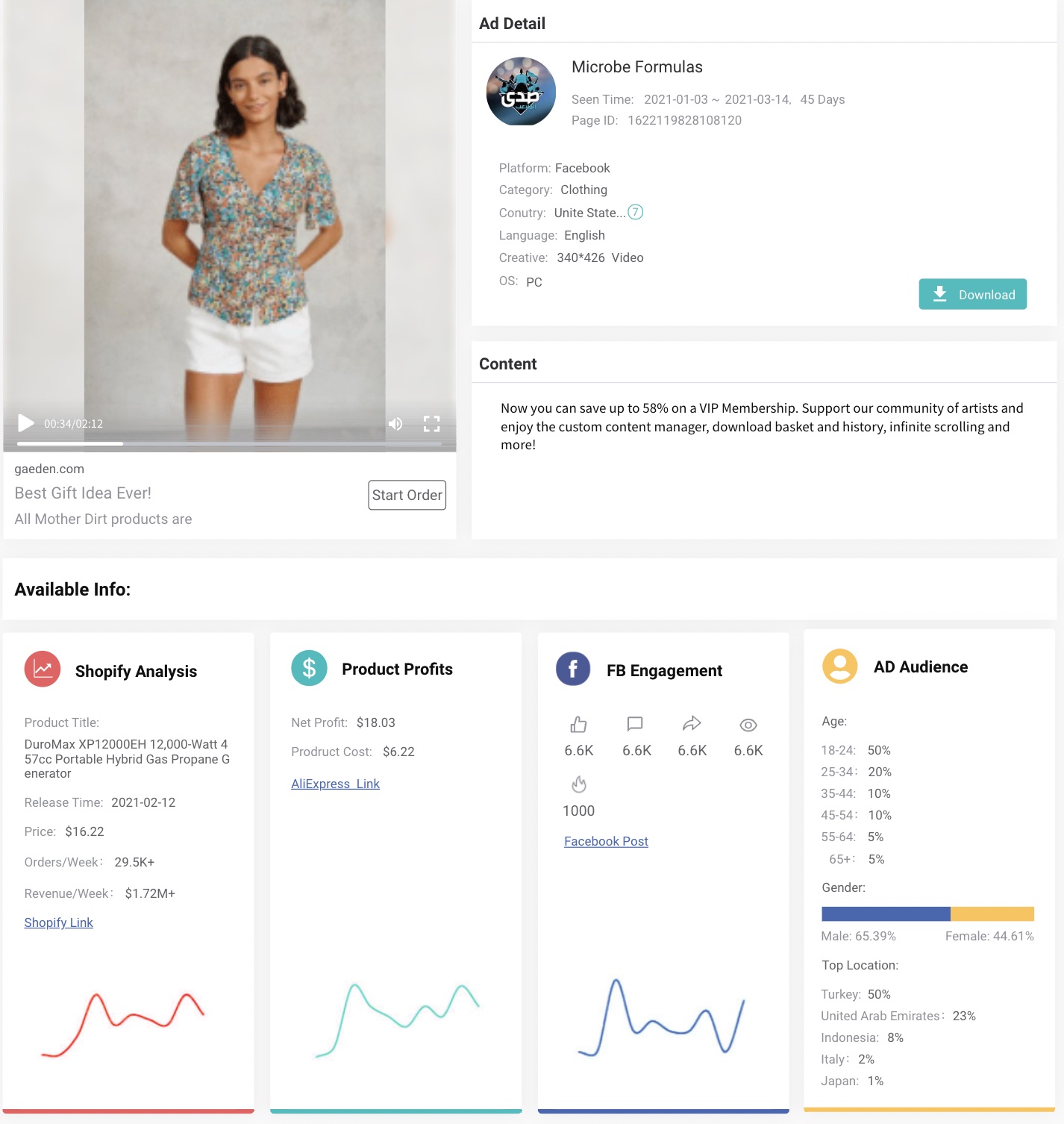 eCom Ad Database
With multi-platform e-commerce advertising, you can quickly find ad creatives that match users' preferences and verify whether a product is likely to be a hot selling product through Shopify&Aliexpress product analysis.

In addition, FindNiche has multi-platform e-commerce ads for Instagram/Youtube/Facebook, etc. Massive e-commerce ad database, copywriting, creative and audience analysis can help you effectively optimize ad creative and increase ad conversion rate.
Find Niche Ideas NOW
Advanced Product Filter

Do you want to know which are the best products to sell on shopify? We provide a variety of channels to find dropshipping niches. In addition to the commonly used filters, the advanced filters of each channel can better meet the various needs of finding dropshipping niches. With over 20 search options, you can easily find a niche product by categories, order number, order growth, top country or custom filters in Product Database. The advanced product filter can keep you ahead knowing winning products with high profits, high demand or performance rising.
Try It Now!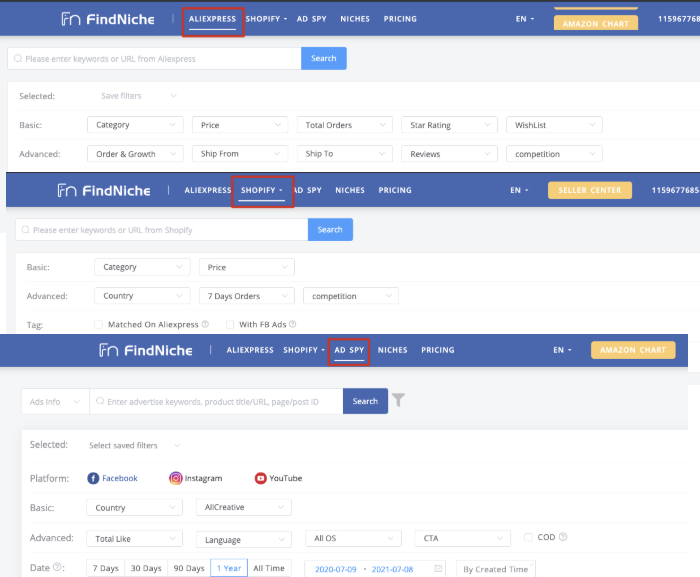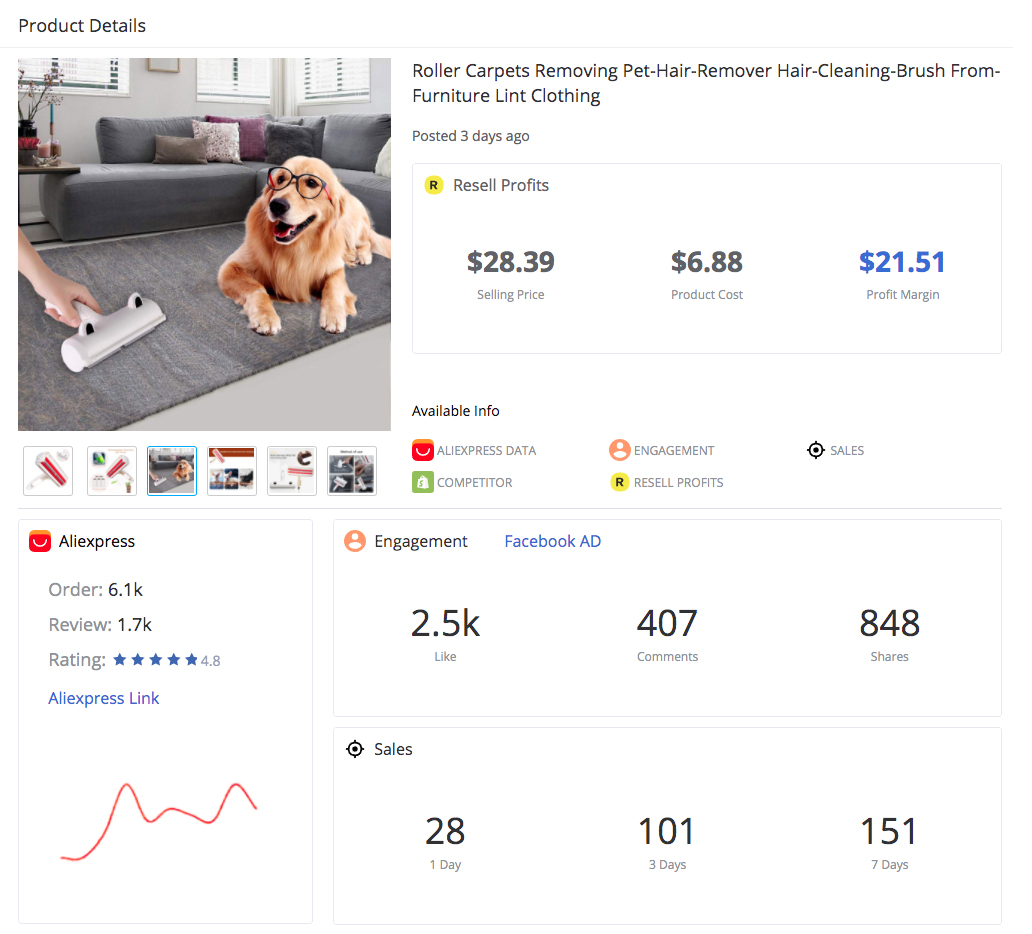 Dropshipping Niches Every Day!!!
FindNiche gives you a list of best products to sell on shopify. You can find the most profitable dropshipping niches in a daily basis. These niches were created by our powerful AI algorithm. Lots of advanced dropshippers say it has helped them a lot with their brainstorming and niche hunting.
Find Dropshipping Niches NOW
Top Dropshipping Stores of Shopify
FindNiche, one of the best dropshipping tools, has analyzed almost all of the Shopify stores around the world. Here you can track Target Country, Ads Count, Facebook Page Like, Alexa Rank, and the total number of Ads of your competitors or successful shopify dropshipping stores . Want to be the best seller like them? Learn from them!
Take It Now!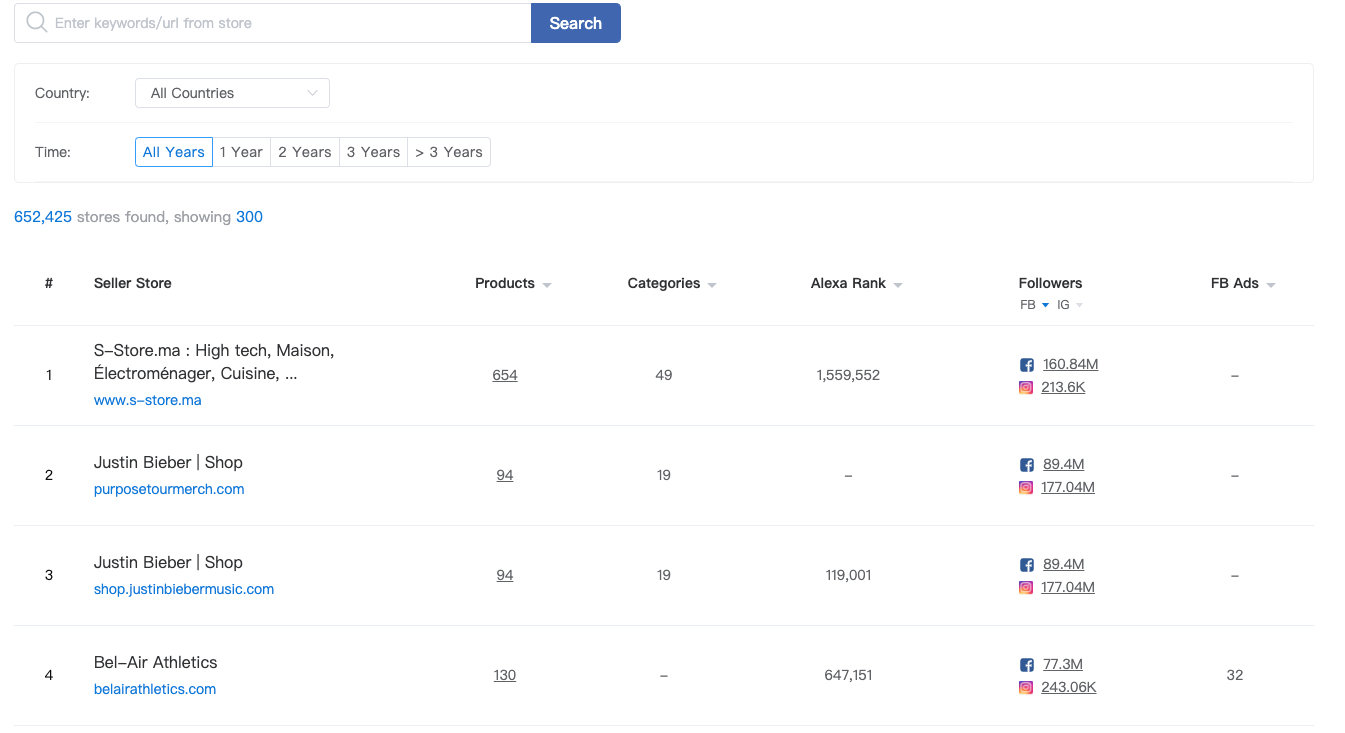 Compared With Other Tools
| | | | |
| --- | --- | --- | --- |
| Feature | Ecomhunt | Alishark | FindNiche |
| AliExpress Products Database | ❌ | ✅ | ✅ |
| AliExpress Top Chart | ❌ | ❌ | ✅ |
| Shopify Products Database | ❌ | ❌ | ✅ |
| Niche Recommendation | ✅ 2/day | ❌ | ✅ about 20/day |
| Top Shopify Stores | ❌ | ❌ | ✅ |
| eCom Ad Database | ❌ | ❌ | ✅ |
Find Dropshipping Niches Now
Over 150,000 dropshipping sellers joined us and earned over $30 million revenue in total.