How to Set Up 1688 Dropshipping in 2022?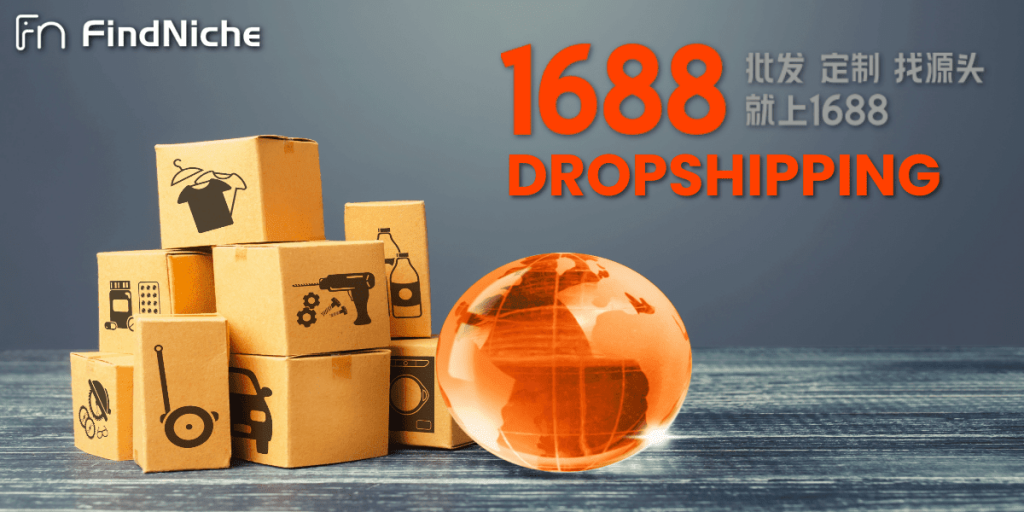 Everyone knows dropshipping is becoming more competitive with the shrinking of the world. This article will be a good guide and informative for drop shippers worldwide. Instead of using the traditional and most common methods, you should discover the best pros and cons of delivering products directly from the 1688 website. This way, you will take your sales and revenues to the next level.
If you want to improve your sales area on the 1688 website, one of the most essential dropshipping alternatives, we recommend you read this article until the end. You will explore how to set up 1688 dropshipping in 2022 in this comprehensive guide.
Here is the table of contents of this article, you can read the parts that interest you directly.
What is 1688.com?
1688.com, another subsidiary of Alibaba, is a structured organisation that allows buyers to access wholesalers, factories, and trading companies from China.
Alibaba has several other online websites, including 1688. But at this point, there are some differences. First of all, Alibaba is a parent company. But there are clear differences in some of the business models and language usages of this group of companies.
For example, most drop shippers who don't speak Chinese will only sell on AliExpress to avoid language barriers. Because sites like 1688 and Taobao primarily use the Chinese language. So, another reason to differentiate 1688 from AliExpress is the language barriers of Chinese suppliers. Suppliers unfamiliar with the English language maintain their presence in the 1688 and Taobao websites.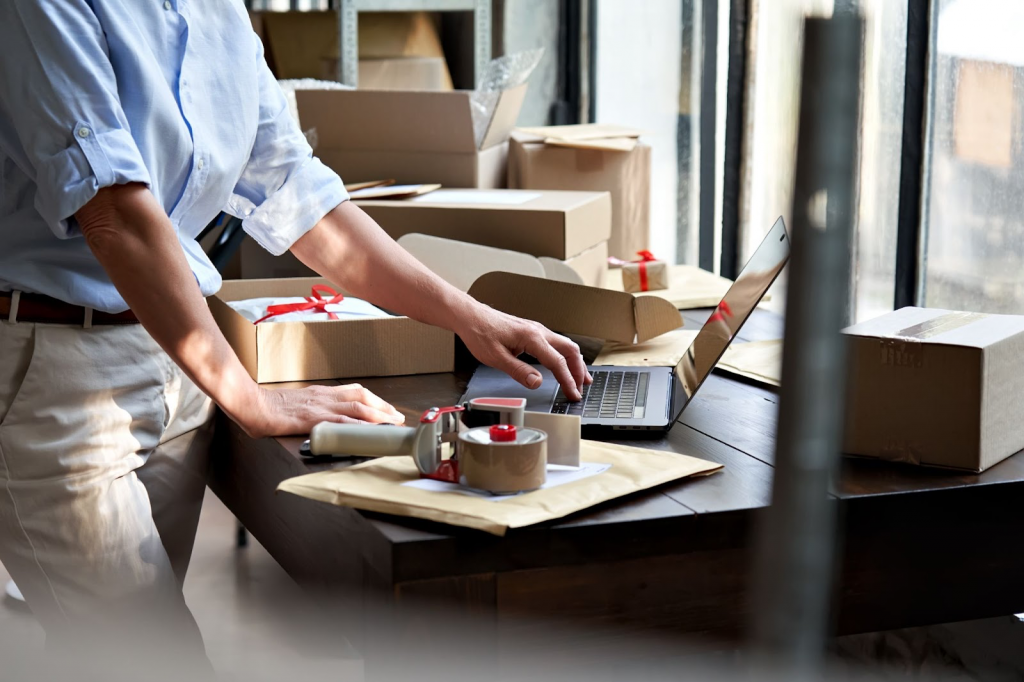 Although Chinese suppliers are working with limited time due to language barriers, you will reach them with what you have learned from this article. In this way, you will expand your own market area even more in new directions.
What is 1688 Dropshipping?
1688 dropshipping is the option to source your products from 1688.com as on any other site. But first, let's go and have a look at how to get to the 1688 site so that we can know more about 1688, before diving into deep.
Get into the 1688 website
When you go to the Google site and search for 1688, you can click on the www.1688.com site that appears in the search.

After you find the site and click, these Chinese texts that you do not know will greet you on the home page of 1688.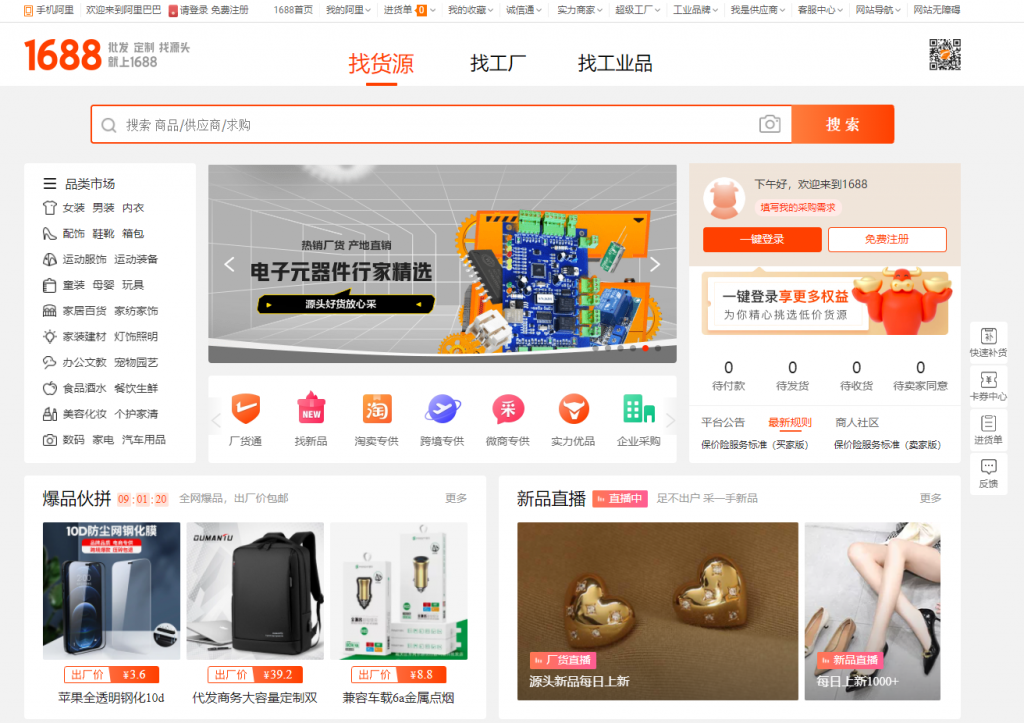 We admit this might scare you a little bit, and you might consider giving up the opportunities on this site, but we suggest you stay calm and read this article to the end. As we mentioned at the beginning of this article, you will be able to find a solution to every problem you may encounter with 1688.
Change website language
First of all, let's try to remove the language barrier and make the site a little more understandable to put you at ease a little bit before we go any further.

If you are using the chrome browser, you will see a small tab when you enter the website. This way, it will automatically translate the site for you to the language option you want to see. In this section, you can click on the English text and view the site in English.
When you enter the site, a design that you are not familiar with will greet you. You can see that 1688's website theme, options, overall feel, and products shown are almost identical to those shown on AliExpress. So, 1688 dropshipping will not be difficult for you if you have experience with Aliexpress dropshipping.
There are many suppliers, factory owners, and wholesalers in 1688 to meet your dropshipping needs.
If you want to be successful and profit with 1688 dropshipping, you should correctly contact the product supply agencies on this site correctly. In this way, you will find the best product with the best supplier.
The Advantages and Disadvantages of Doing 1688 Dropshipping
Pros:
Compared to AliExpress, you can dive into a lot of different areas in a very diverse industry. In addition, these products are available at a cheaper price in 1688 for dropshipping abroad.
The quality of products is paramount to a dropshipping business because it shows how much you value your customers. Buying items from 1688 provides better quality assurance from AliExpress.
In terms of pricing, you can get items cheaper than 1688 compared to Alibaba. Taobao or AliExpress. It is an excellent strategy to buy from abroad and provide more affordable goods to your domestic market and to make more profit from it. Therefore, opting for 1688 for dropshipping can significantly reduce your costs.
AliExpress offers free shipping for most of its products. But if you want to order more than one, it does not ship individually. On the other hand, 1688 allows users to receive multiple orders combined with help agents.
Cons:
As we mentioned above, in 1688, language was one of the most significant barriers to activity. The site language is therefore Chinese, as the site was launched internally. But we have already mentioned how to deal with it.
The payment method issue can be a bit of a challenge for small businesses, considering that AliExpress offers a variety of payment methods. AliExpress provides a variety of forms, from credit cards to WebMoney and PayPal. Unfortunately, 1688 does not offer this privilege to foreigners.
When it comes to AliExpress dropshipping costs, we can see that it is better than 1688 because it allows buyers to receive their products with free shipping costs. But by 1688, the goods will be charged with shipping costs, local charges, currency charges, etc. You must pay for it.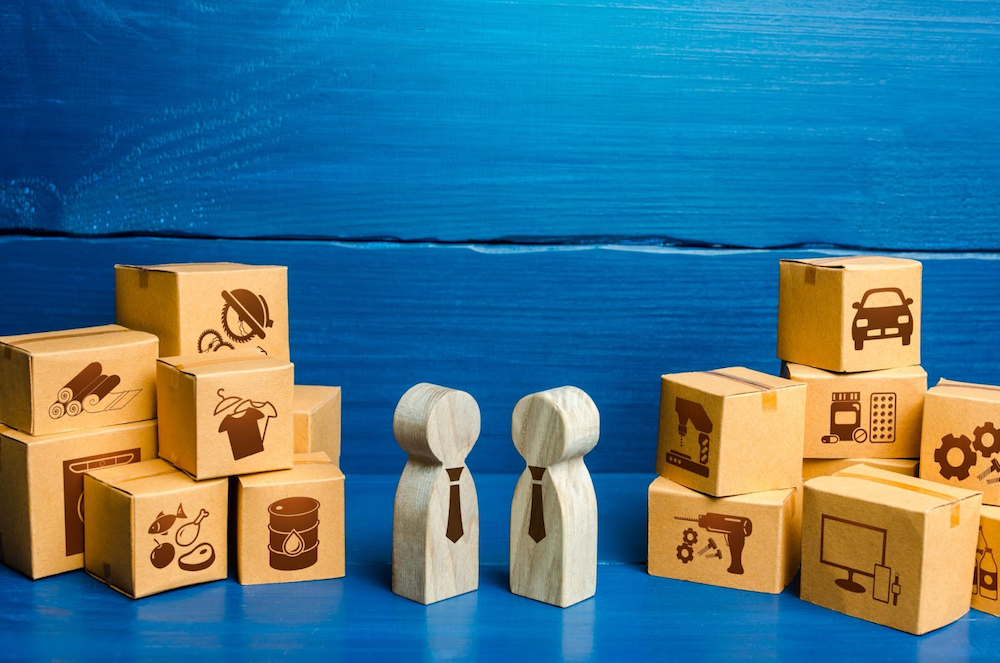 How to start 1688 Dropshipping?
Dropshipping with 1688 will be very easy for you when you carefully follow the steps we have explained for you and follow them correctly.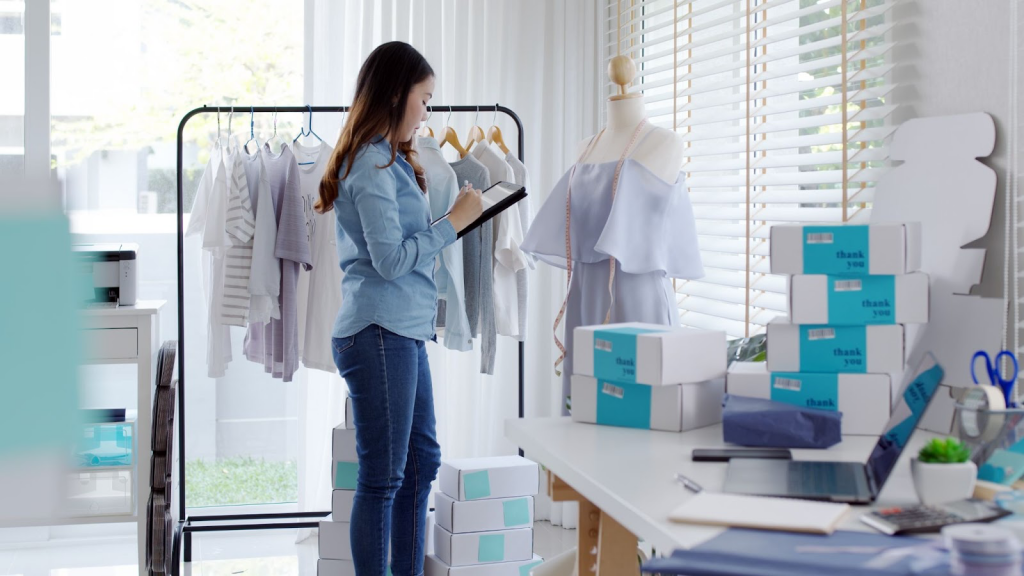 Dropshippers do not have any issues using 1688 in general. However, even if you know the way, we will guide you to follow the guidelines to achieve success in the 1688 dropshipping section.
Create an Account on 1688.com
To start dropshipping with 1688, you need to register your account on this site. While registering, you can have an idea of what this website wants from you by using Google translation, as we mentioned above.
1. You can click the "sign up for free" button on the top left side of the website.

2. After clicking the signup button, you will be redirected to a new page. Click the button that pops up to accept the terms, as shown below.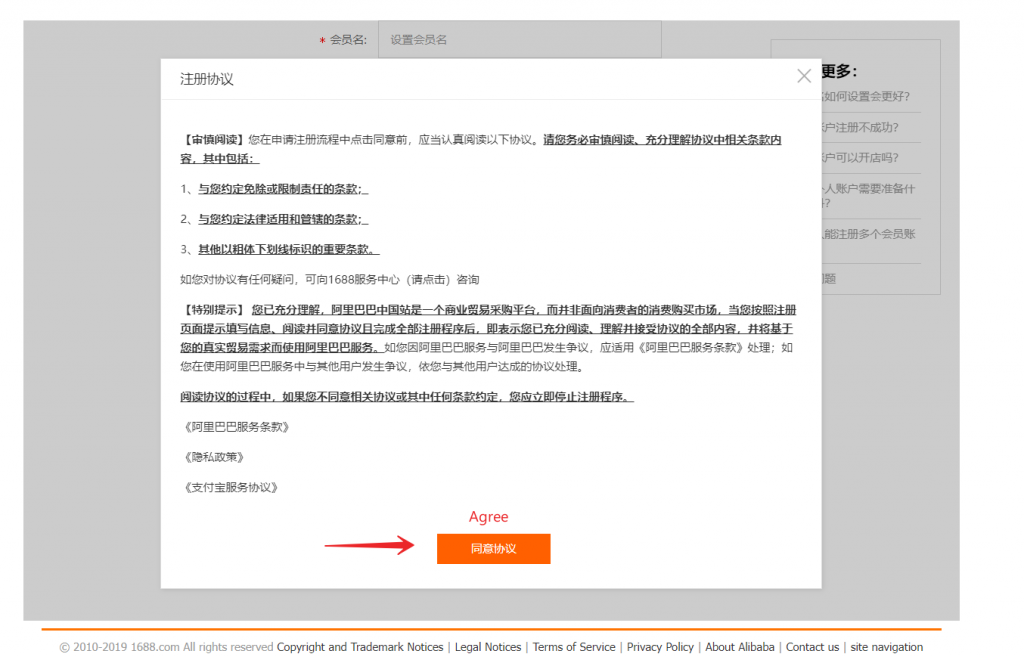 3. Let's suppose that you select to create a personal account. This screenshot below helps you while you are filling out the form.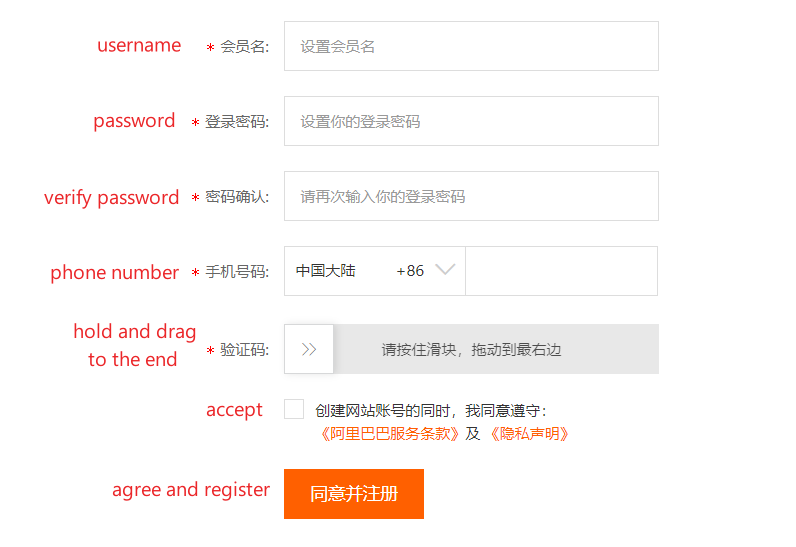 Then you can fill in the missing and required blanks to create the 1688 account. Now, you passed the first part of starting 1688 dropshipping.
Search Product on 1688 for dropshipping
After you create a new account, you can visit the 1688.com homepage and search for the items you want to dropship.
If you already have a specific product in mind, research those products in 1688 and try to find a cheaper price to increase their revenue and profit margins.
There are many crucial points to pay attention to when finding products,
utility,
popularity,
prices,
demand, and more.
Let's check one of the helpful tools that you need to use to find potential niches for your market. This would be a very nice start for you to find the most suitable and profitable product.
Find the most profitable niches for 1688 dropshipping
Do you know how much income any product you choose will generate for you? You probably do not know because you're not the only one who couldn't predict this situation. However, you are not alone in this process. FindNiche knows how to find high profit niches for 1688 dropshipping.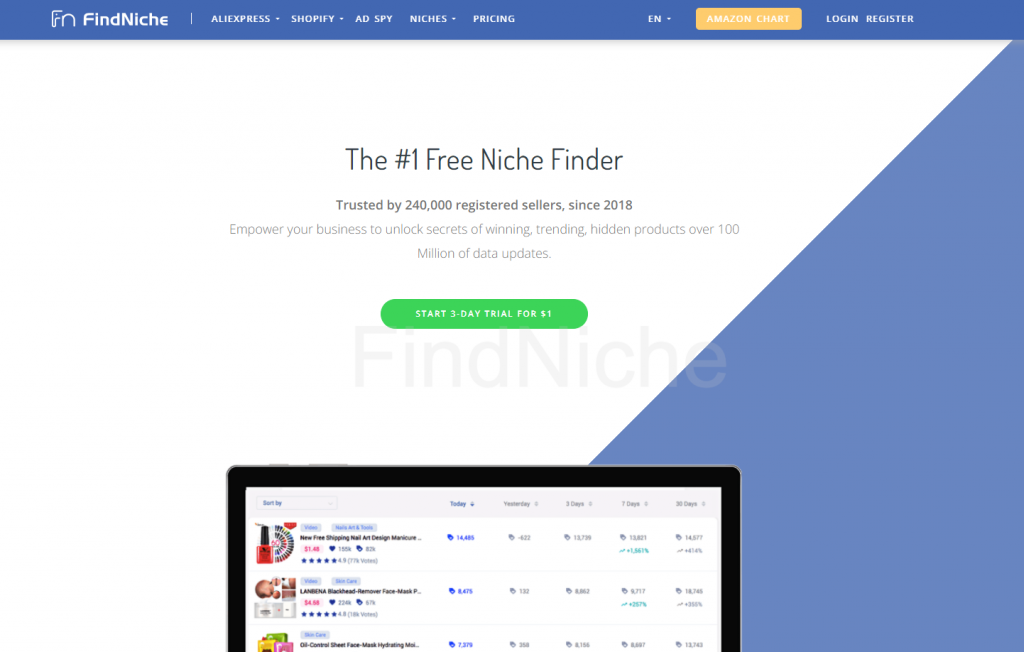 It doesn't matter whether you are a beginner for dropshipping or not, it's always a good idea to check which items are selling more on sites like Shopify or Aliexpress. The products you analyze on these sites also have the high-profit potential for your 1688 market. FindNiche has a daily chart that suggests potential niches for dropshippers and is a good start for product research.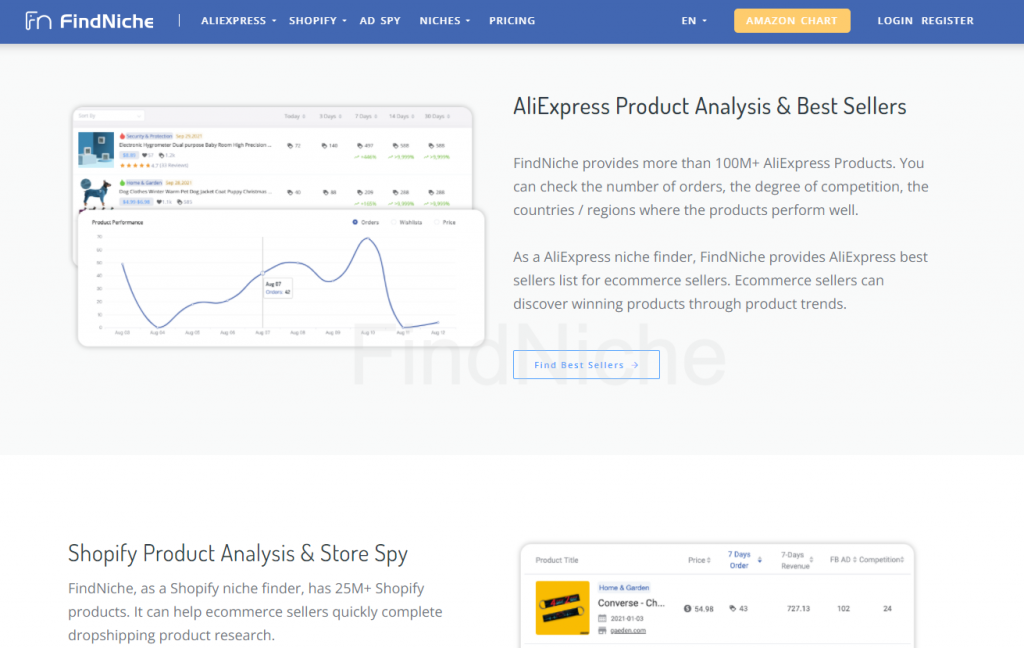 Use FindNiche to find dropshipping suppliers
FindNiche enables you to find suppliers of Shopify and Aliexpress products. Moreover, it allows you to search for products in many criteria with its wide product database. You can count on FindNiche to find reliable suppliers for your 1688 dropshipping. Here are some features about the product search:
Product suppliers
Product amount
Product price
7-Day orders and revenue
Month sales
Target Countries
Alexa rank

Discover moneymaking niches Using FindNiche
You can prefer any of two ways to explore lucrative items on the FindNiche for 1688 dropshipping. Shopify or Aliexpress.
Aliexpress Niches
First, you can go to the AliExpress database from the top menu. Then you can use the extensive filter menu to find out products. You can choose one of the products in order to examine the incoming analysis.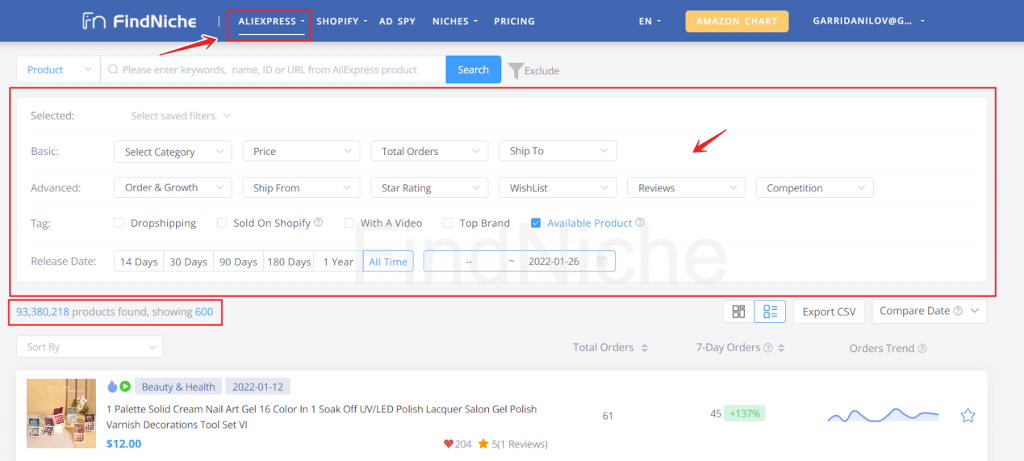 Another method for discovering Aliexpress products is to use AliExpress Top Chart. You will be able to view Hot Trending and New Trending products here. What's more, you can analyze the items based on their orders (The chart of products in 30 days based on sales) and growth rate (The chart of products in 30 days based on order growth).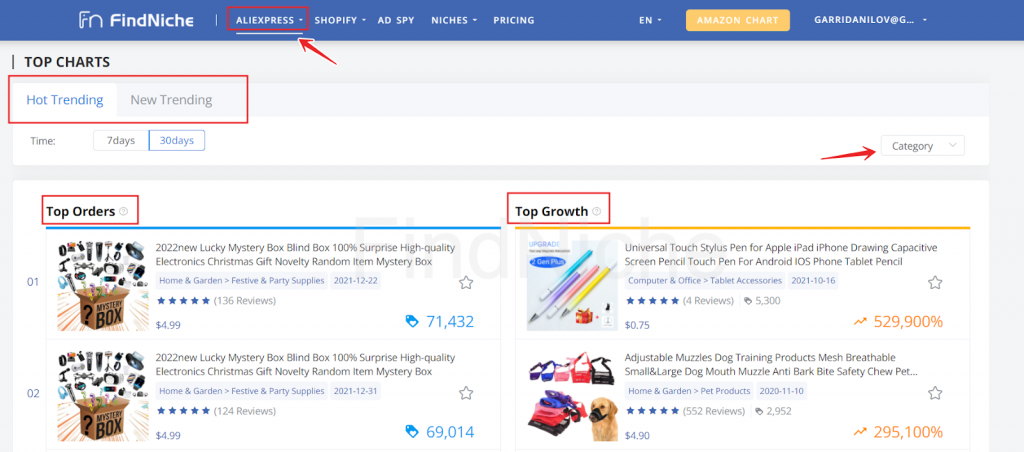 Shopify Niches
Shopify, one of the most preferred e-commerce platforms in the world, provides you with great tips for 1688 dropshipping. There are also 2 ways to catch spectacular products to sell using FindNiche's Shopify tools. One of them is Shopify Database. You can also use detailed filtering systems to eliminate irrelated items.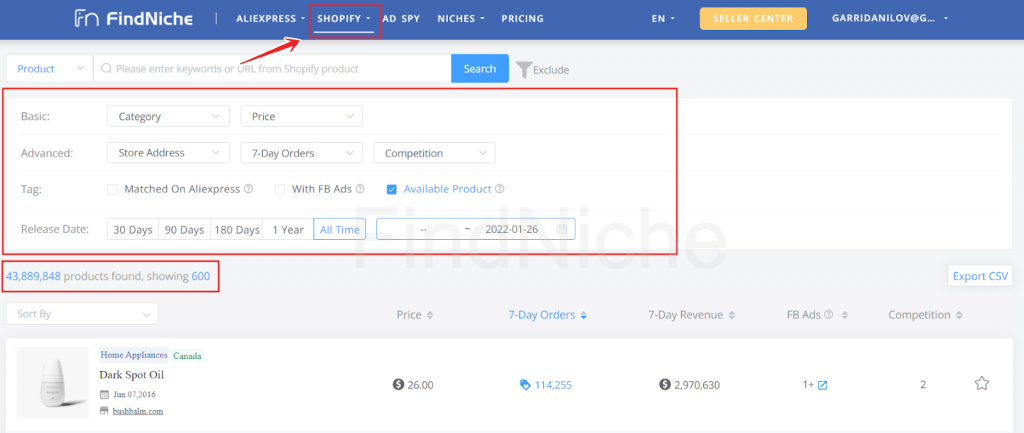 Besides, you can choose the Shopify Store tab, which is another option, to access more detailed information about the products available in the Shopify store.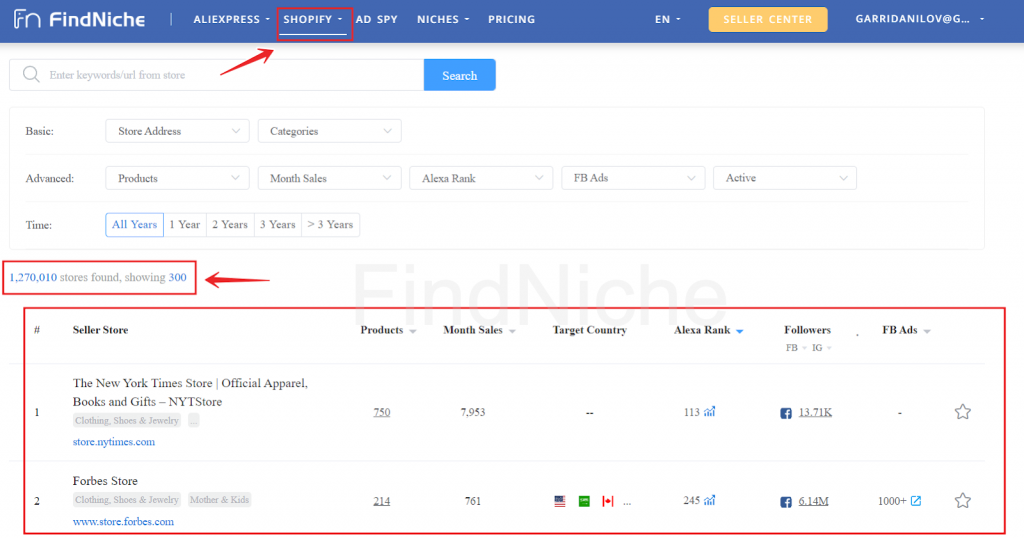 If you click any Shopify store from the list, you can have a closer look. Here is the Store Info screen that you will see: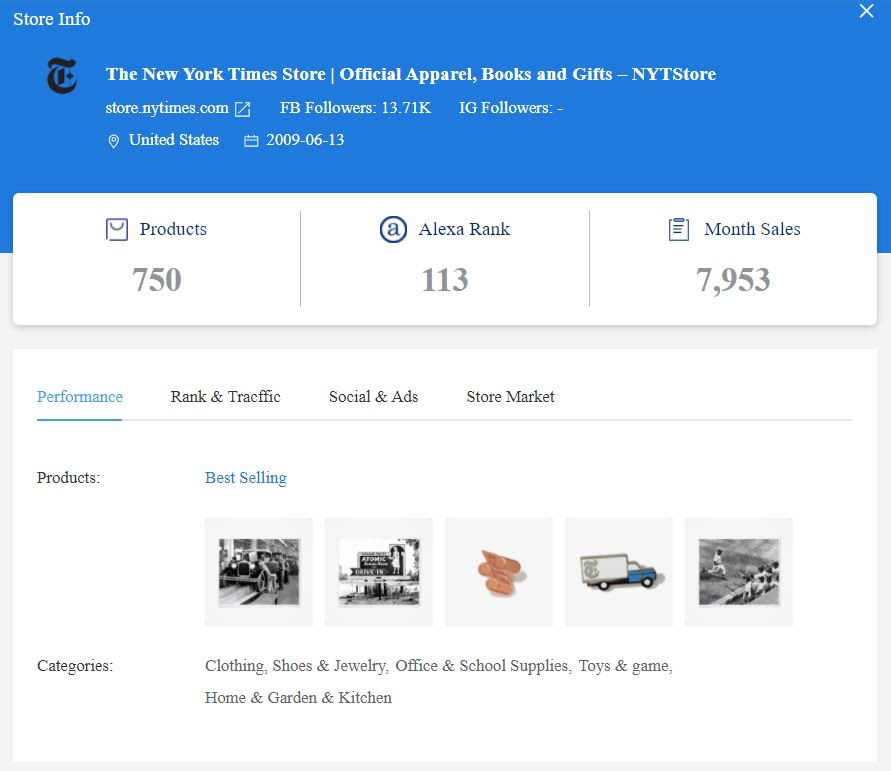 You can gather information like Monthly Sales, Perfonca, Rank & Traffic to deeply analyze the Shopify store. It is a great opportunity for sellers who plan to start 1688 dropshipping, isn't it?
Conclusion
All in all, 1688 is a nice alternative marketplace for drop shippers. To prepare for 1688 dropshipping, you need to know:
the 1688 suppliers,
which products are selling the most,
and which product has the most profit potential.
At this point, FindNiche's huge databases play a big role. These databases will help you find reliable suppliers and discover high profit niches for 1688 dropshipping in 2022.
FAQs
Is 1688.com a Reliable Platform?
Yes. 1688 is a reliable platform. However, you would need to have a good strategy to help you to find the best product. As explained earlier, having such a nice tool like FindNiche helps you a lot at this point.
Additionally, there are no express laws prohibiting dropshipping, either in Malaysia or any other countries actively participating in the industry. You can check this article to understand whether dropshipping is legal or not: A Few Things You Should Never Do!
Is It Possible Dropshipping from 1688 to Shopee?
Officially, Shopee doesn't support or encourage dropshipping. Still, you're capable of dropshipping products with the help of different service providers. Thus, you can dropship items from 1688 to Shopee.
How Can I Find The Hot Sales On 1688.Com?
Like any other e-commerce site, 1688 offers hot sales with images scrolling at the top of the site, but this feature does not provide you with enough information.
How Do I Place An Order for Dropshipping In 1688?
It's pretty simple. All you have to do is find the products you want to buy using the platform or the FindNiche database.
Then, contact with 1688 dropshipping agent who will supply the products for you, negotiate the price, and after making the payment, you can wait for the products to arrive at your warehouse or sell them directly.